While both California natives, it took designers Nathan Turner and Eric Hughes years before they would have a Malibu beach home together. Always a west coast boy at heart, Nathan built a successful career in southern California as a designer, shop owner and entertaining expert. Eric in the meanwhile had bounced back and forth between coasts, first as a movie executive and then ultimately finding his calling in design, based in New York. Their place in Malibu effortlessly blends their east coast meets California surf styles. Tag along with Susanna and me as we visit the two talented designers in their welcoming beach retreat!
When the two met, over ten years ago, their bicoastal lives left Eric longing again for a place at the beach in Malibu. And while Nathan may not have immediately seen the appeal of the Malibu strip, he warmed up quickly and now the two can't wait to escape to the chic and easy living of their beach abode every weekend with their black labs, Nacho and Wally, in tow.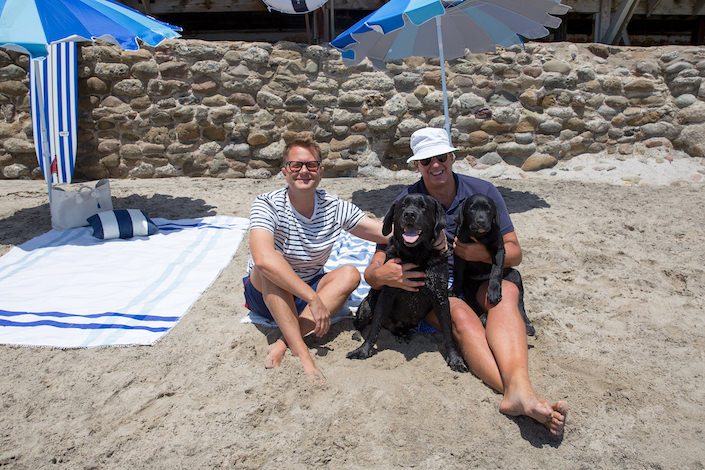 Look for them this fall when they star with other furry friends in Susanna's new book At Home with Dogs and Their Designers: Sharing a Stylish Life, coming from Rizzoli this October (with principal photography by yours truly – a fun behind the scenes from that shoot below).
photo: Susanna Salk
Nathan and Eric are a busy and talented duo. Nathan not only has interior design projects for stylish folks from coast to coast and beyond, but entertains for himself and others –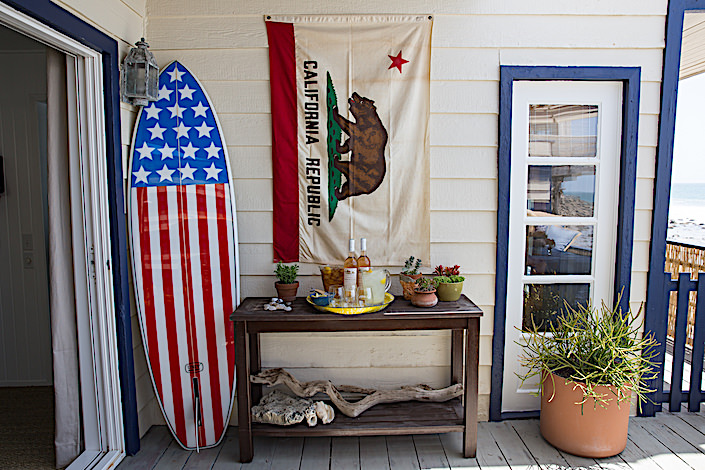 look for his new book on cooking and entertaining in spring 2018 with Abrams. In the meantime, you can follow his culinary adventures on his video show Snack Chat. And while he recently shuttered his popular Los Angeles shop to make time for new ventures, you can still source Nathan's casually chic style by appointment in his office showroom or on 1stdibs.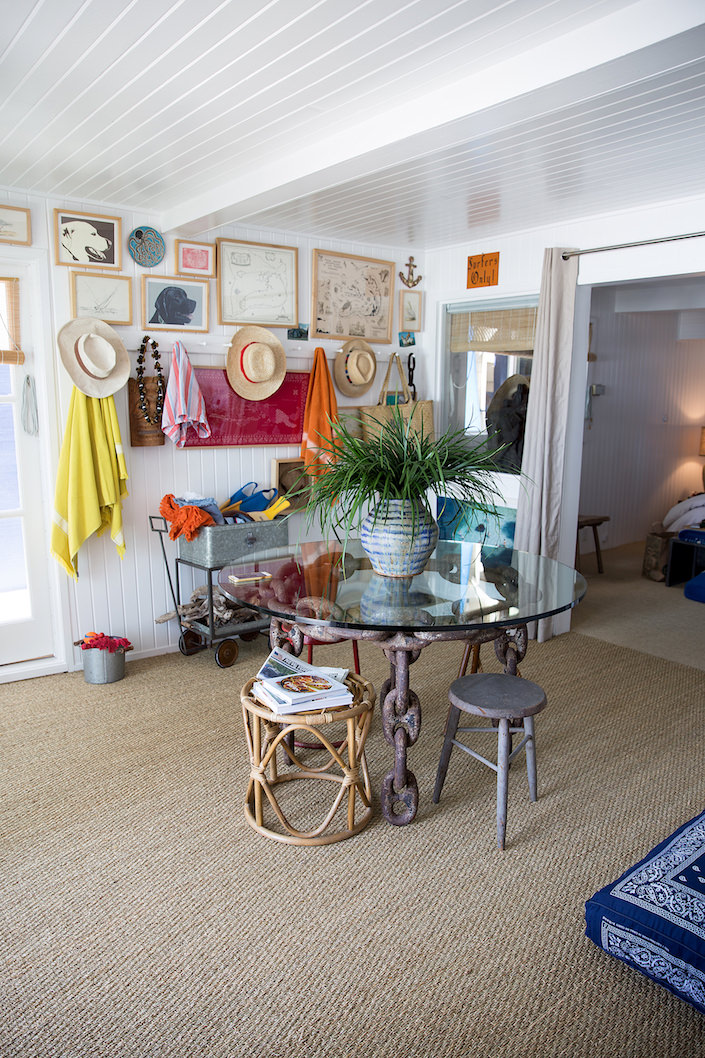 Eric lends his more edited and modern style to the house, which can also be seen in the many projects he has completed on both coasts for A-list clients from Sarah Jessica Parker and Hank Azaria to Katie Couric. His own former Hamptons house, below, shows his elegant modern melange yielding a clean yet sophisticated space.
photo Roger Davies for ELLE DECOR
And be sure to check out both Eric's and Nathan's Instagram feeds to follow their design and entertaining adventures with stylish friends in enviable destinations around the globe! So thank you Nathan and Eric for an inspiring, fun and delicious day! We can't wait to see what is next on both of your agendas!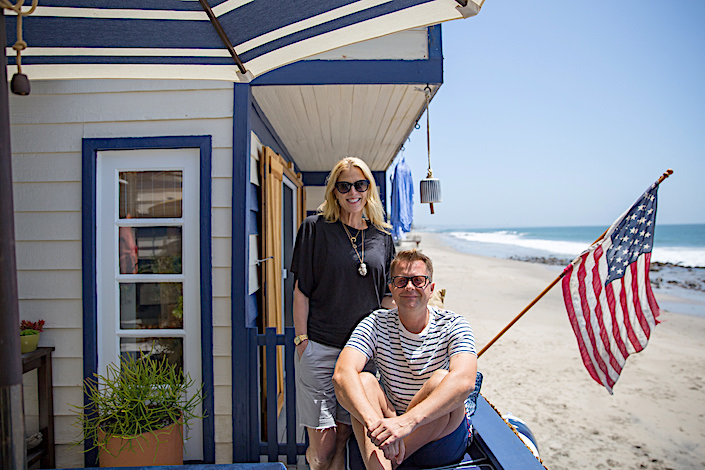 A huge shout out to video sponsor Serena & Lily, who, like Nathan and Eric, believe that life is better by the beach! With their fresh California coastal point of view, no one delivers everything you need – from bedding and upholstery to lighting, rugs, art and more – to create a personal family space filled with color and pattern as they do.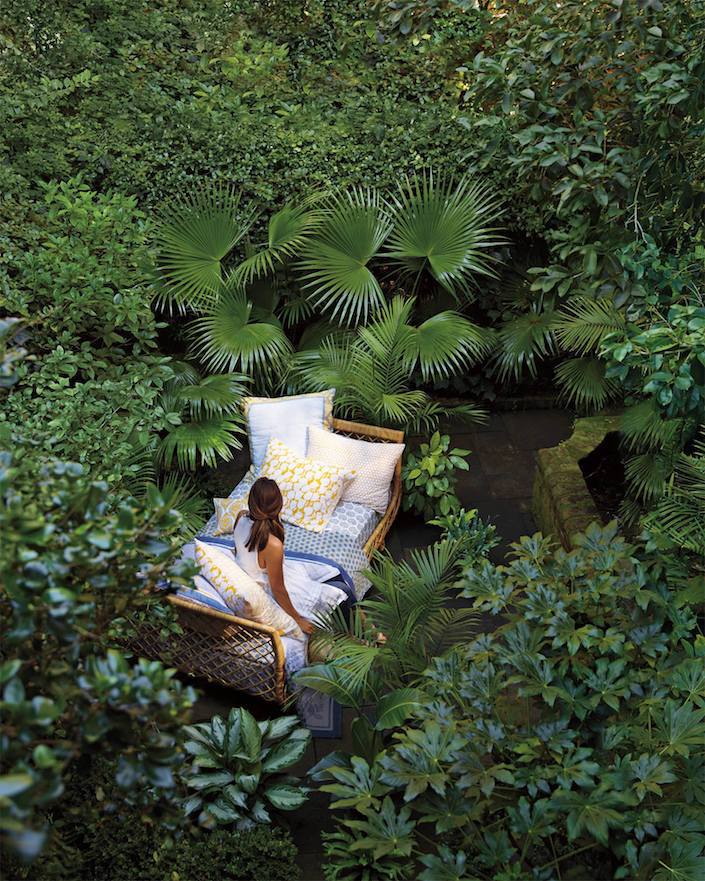 For those seeking a home with a relaxed, creative vibe, Serena & Lily can help you design with confidence – inspiration delivered!
two photos above courtesy of Serena & Lily
all photos, unless otherwise indicated, by Stacey Bewkes for Quintessence