While Swedish born interior designer Beata Heuman brings a streamlined Scandinavian sensibility to her interiors, it's her playful irreverence that sets her apart. Perhaps it should come as no surprise after almost a decade of working for legendary British designer Nicky Haslam, known for his witty, worldly and well heeled interiors. After going out on her own six years ago, Beata has become a rising design star, putting her fresh spin on both commercial and residential projects.  Please join me and Susanna for a visit with Beata in her delightful London abode!
Beata's own London home serves as a perfect example of how she effortlessly melds international influences, from African flags to Viennese patisseries, with color and pattern for an upbeat melange of past and present.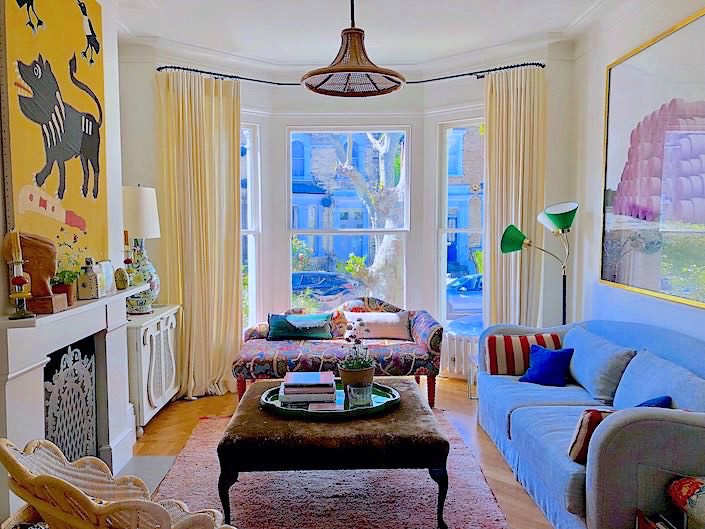 Eclectic combinations infuse her home with a poetic and playful personality that is both an elegant and practical take on stylish living, even with two young children underfoot.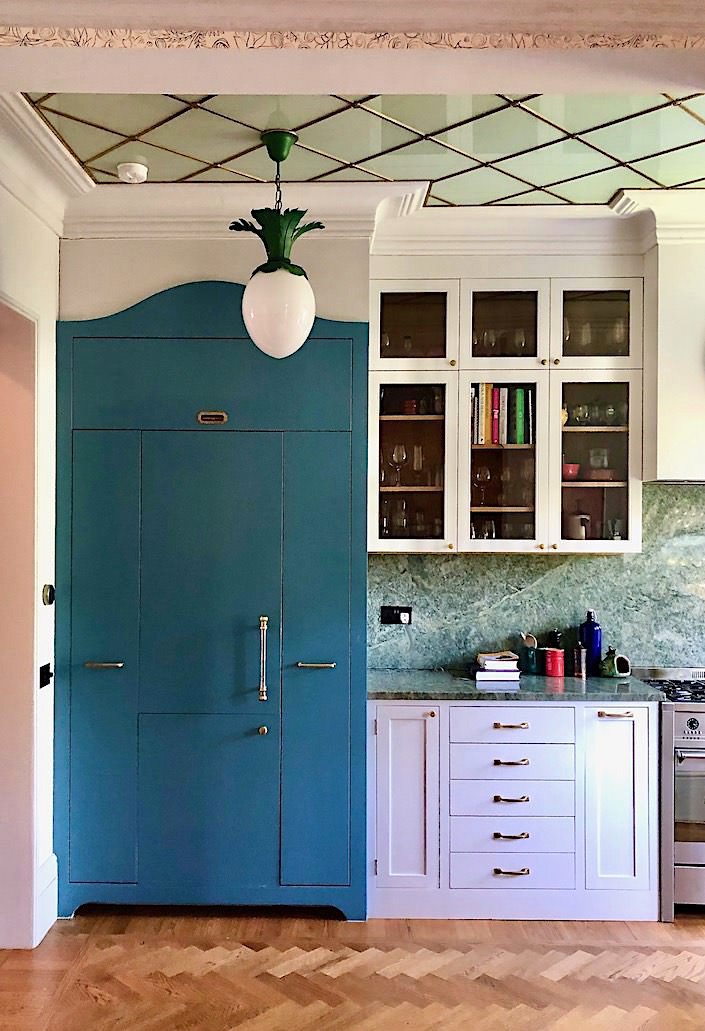 And when Beata can't find pieces she wants, she creates them. These bespoke decorative elements and furnishings have become a signature aspect of her work and now part of her every growing collection of furniture, lighting, fabric, wallpaper and homewares.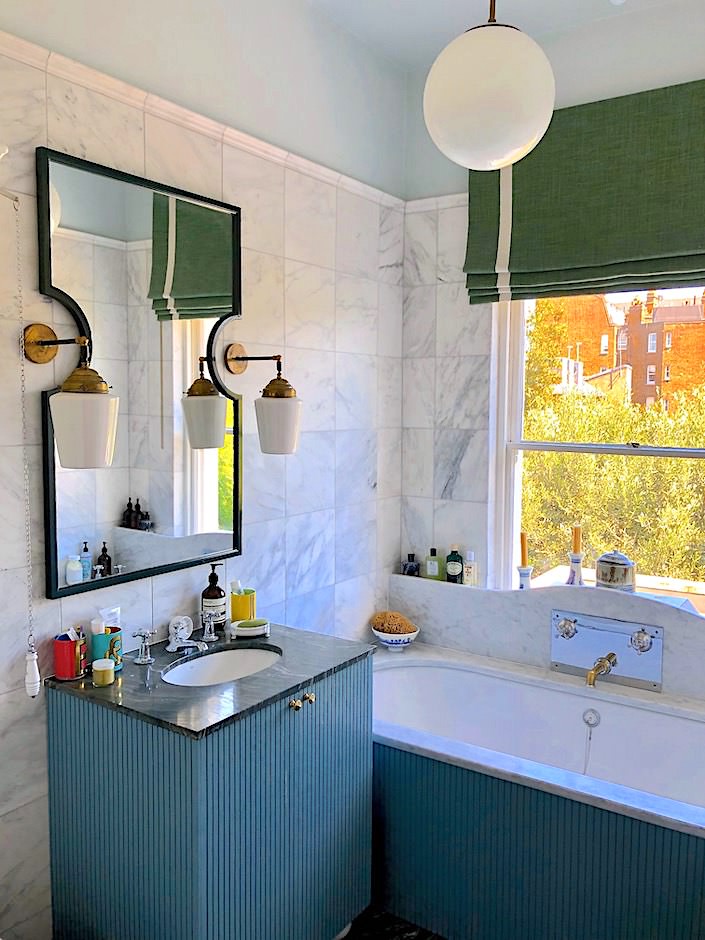 These bespoke creations along with her love of curvaceous forms add an imaginative and polished touch with a fresh and innovative spirit. And Beata incorporates inspiration from all aspects of life. An evening of drinks in New York City with her mentor, Mr. Haslam, became the starting point for her girls' uber charming bedroom.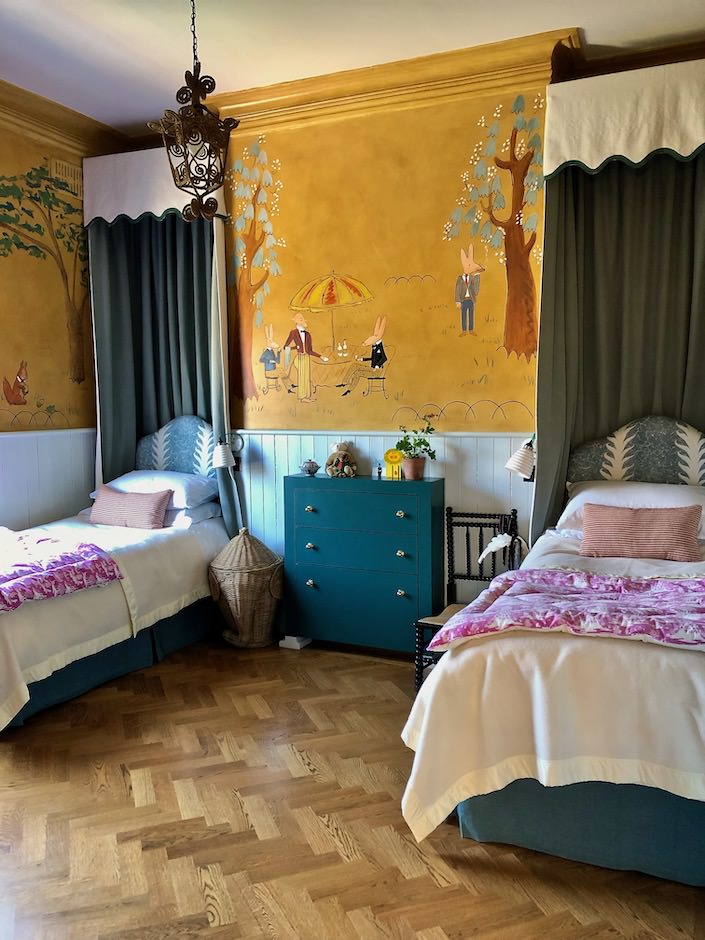 So thank you Beata for welcoming us into your enchanting London home! We were charmed and inspired!
all photos by Stacey Bewkes for Quintessence