photo from The World of Gloria Vanderbilt by Wendy Goodman
It seems that the art of fine writing is back. Almost all the blogger gift lists this holiday season included some stationery or cards and I've seen articles everywhere extolling the virtues of the hand written note. Perhaps it's our dependency on the computer and internet that has everyone hankering for a bit of old fashioned civility. Or perhaps it's all the talk about how luxury goods companies should focus on the heritage of their brands – just read the discussions from the IHT luxury conference in London this fall.  It brings to mind proper desks, elegant pens and monograms. New stationery lines are popping up every day with fun options for festive invitations or appreciative thank you notes.

One of the classic stalwarts in the realm of the printed note is William Arthur. They have been faithfully serving customers for 60 years. An understated reliable upscale brand, their lovely products don't always make the current "it" lists, even thought they produce beautiful work (my quintessence business cards, which get endless compliments are theirs). This would all change if everyone knew about their incredibly chic and stylish blog. Subtlely linked to on the home page, I recently discovered this delightful online destination.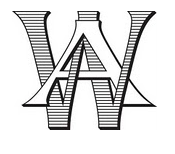 This is a veritable treasure trove of not only examples of beautiful stationery but fun and interesting tidbits that relate to the line. Even this charming monogram, for the "about us" section represents many of the thoughtful details evident that don't appear on the main site. Take yesterday for example. The focus was Wedding Style/Save the Dates featuring this charming invite.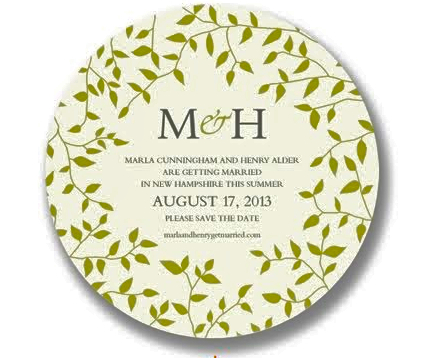 perfectly paired with this fabulous image of a country barn wedding
photo lovely + gracious
or this Caribbean colored save the date imagined for this destination nuptials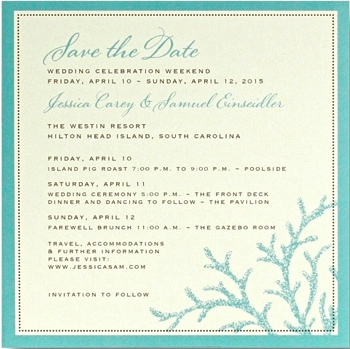 photo: martha stewart weddings
One of my favorite features is the Monthly Pairing, where one of their stationery items is matched up with another image that somehow echoes the same aesthetic. This month's is the very charming Vera Wang Lotus Scallop wedding invitaion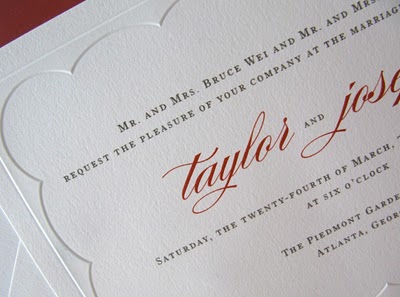 paired with these fabulous 20th century French oyster/scallop plates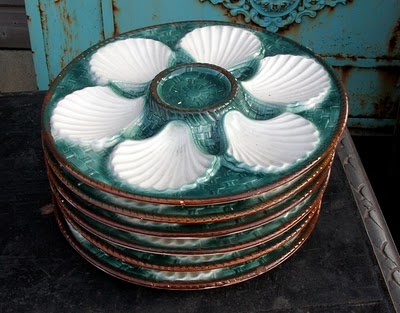 Of course it cemented my adoration that they included this tantalizing tidbit – "The scallop—which resembles the setting sun—was used as a badge of pilgrimage in the Middle Ages."
Considering the recent release of Intel's fabulous video featuring Scott Schumann aka The Sartorialist, you might enjoy the Sartorial Stationery feature that matched fashion icons from Scott's blog to William Arthur products. Take this great shot of Olivia Palermo (and her now famous Birkin) paired with the Vera Wang Damask Personalized Three-Fold Notes.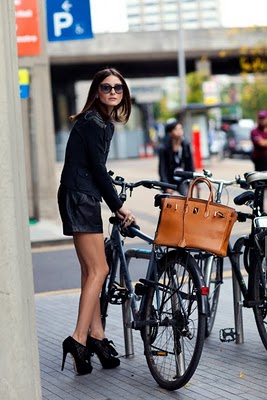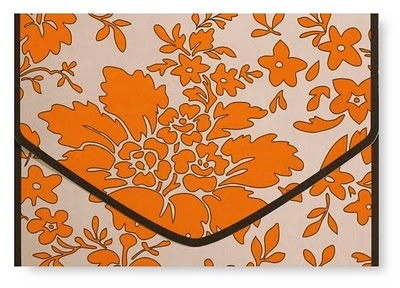 And then some of the entries aren't linked to a product at all but are somehow associated with the concept of writing like last month's Cleopatra/Papyrus, featuring Stacy Schiff's wonderful Cleopatra and a brief history of papyrus. Fabulous!!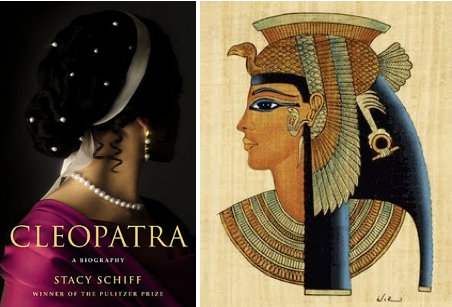 This is a beautifully designed, interesting, intelligent site that I would love even if it wasn't promoting a product; but as a marketing venture, it's brilliant!! It's a perfect example of creative use of digital opportunities to update and modernize the image of a classic brand – everything done here, both visually and conceptually, directly and indirectly, only enhances the appeal of the product.  I only wish that William Arthur's main site would take a hint from its oh so chic little sister!