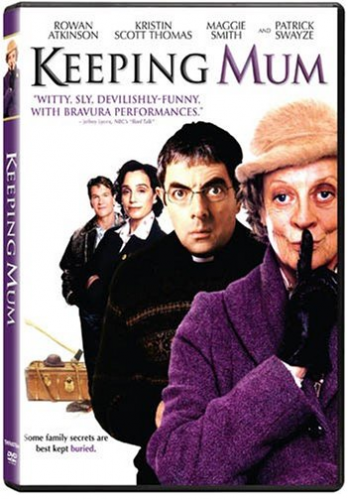 I had actually intended to write about a different movie today, but after watching the fabulous first episode of Downton Abbey, I decided on this film, featuring one of the stars of the stunning new series. The incomparable Maggie Smith is one of my favorite actors. At 76 she is still going strong, playing Violet Crawley in Downton Abbey, a role created especially for her by writer Julian Fellowes. He cited her  "unique sense of comedy" as the reason for his choice –  well that quality stood her in good stead in this movie as well.
Keeping Mum, from 2005, is a hysterical black British comedy that is a perfect showcase for Smith's bountiful talents. The tiny town of Little Wallop has much afoot and the bumbling yet well meaning local vicar, played to perfection by Rowan Atkinson, is oblivious to it all.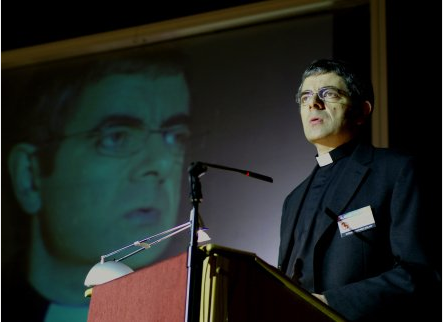 Reverend Goodfellow is totally distracted by an impending speech he must deliver at a religious conference and is unaware that his frustrated wife, Kristin Scott Thomas, has been spending all her time with the lecherous local golf pro, Patrick Swayze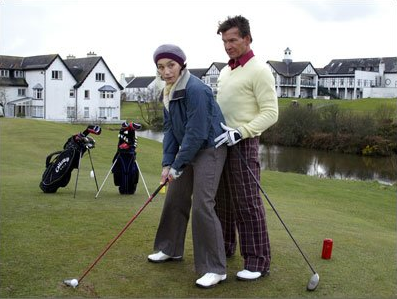 or that his daughter is a rebellious nympho and his son is being relentlessly bullied at school. Add to this the comic subplots in Little Wallop – the conspiracy ridden Flower Arranging Committee, the pathetically desperate local football club and the oppressive algae on the vicar's pond that defies explanation – and you have a family and town on the verge of implosion. That is until the miraculous arrival of Grace, Maggie Smith, the new housekeeper.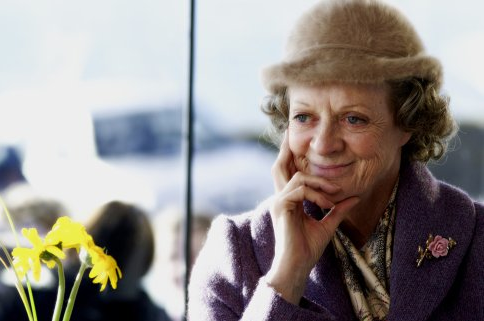 She is a like a twisted Mary Poppins, a practical problem solver who creates improvements in her own unique way, endearing herself to both the family and audience. Without giving too much away, suffice it so say that there are secrets to be learned and cleaning house (and ponds) in order. Take a peek at this little clip to whet your appetite for this delightfully dark romp. A perfect pick for a witty weekend diversion.