Since he was a young boy, designer Patrick Mele has always wanted to have his own store. And now he officially wears two hats – interior designer and shop owner, as Patrick Mele (the store) opened yesterday to much fanfare in Greenwich, CT.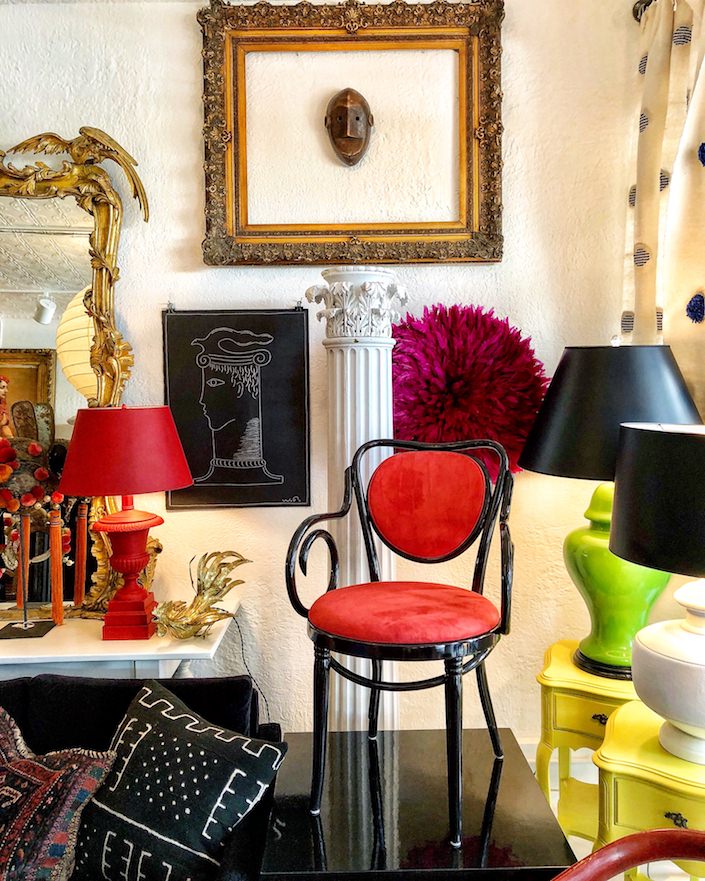 Within a 500 square foot former neighborhood grocer owned by the same family for a century, the charming shop still features the original storefront windows, tin ceiling and a small garden in the back. Patrick transformed the jewel box space with gallons of white paint covering floor to ceiling and classic track lighting to "recall the straightforwardness of an old gallery space."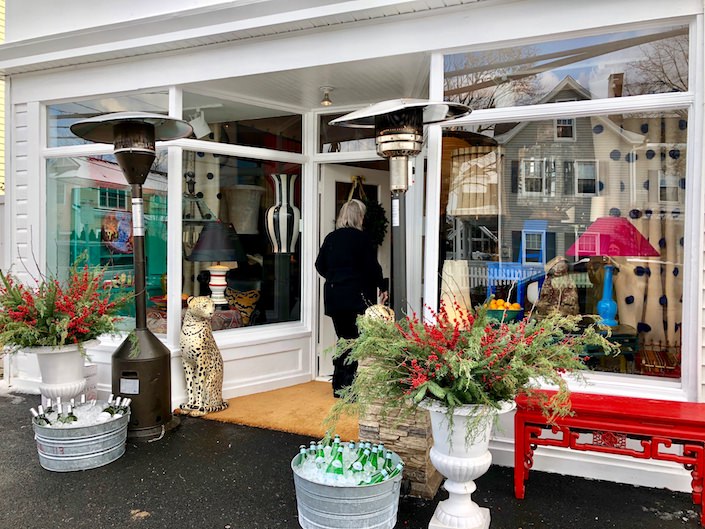 Instead of opening a design office, Mele intends the shop to showcase his style, concepts and express what is on and in his mind. The space will constantly revolve with new palettes, layouts and vibes, changing frequently with fresh merchandise. "I want the shop to be a salon where people gather and long to revisit."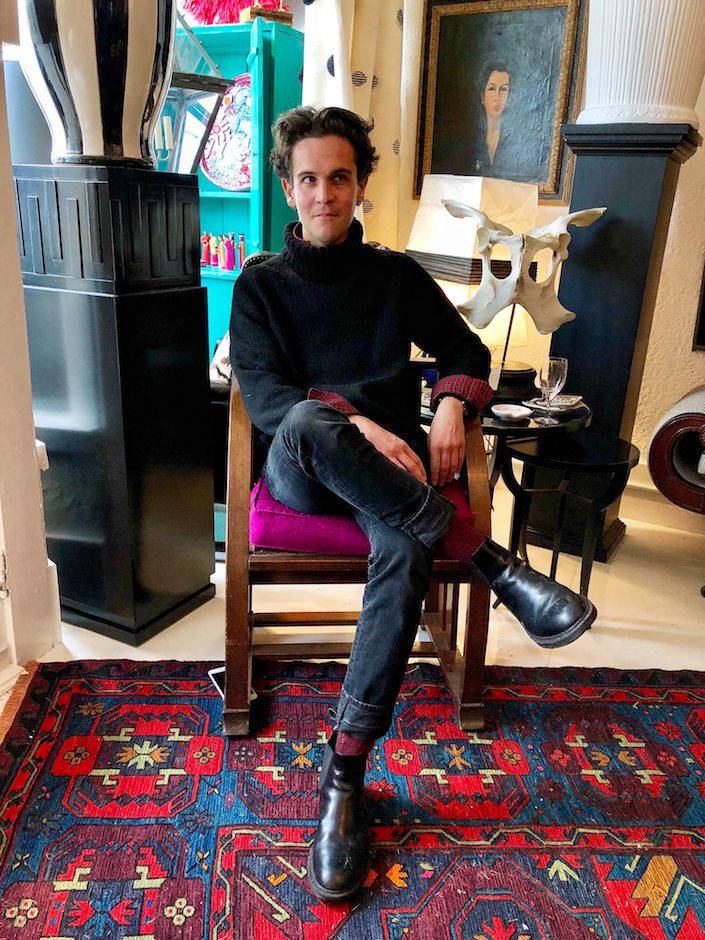 Having learned the ropes from some of the best retail brands in the industry – Ralph Lauren, Kate Spade and J. Crew for example – Patrick established his firm six years ago. Since then he has been making a name for himself as a talented young designer with a wide ranging style; as someone who has his pulse on the contemporary scene but with the heart of an old soul.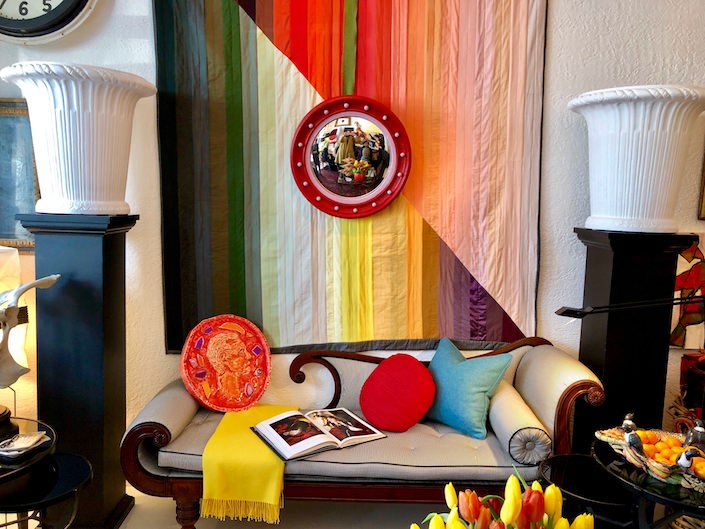 Eschewing the slick and predictable, Patrick has a seasoned eye and an appreciation for the chic and unique. With a base of art and design history, he has the knowledge to pick wisely and the confidence to combine creatively. Above, a textile piece by multimedia artist Ak Jansen hangs behind a vintage convex mirror Mele updated with fresh paint colors and an antique recamier handsomely reupholstered with Japanese ticking.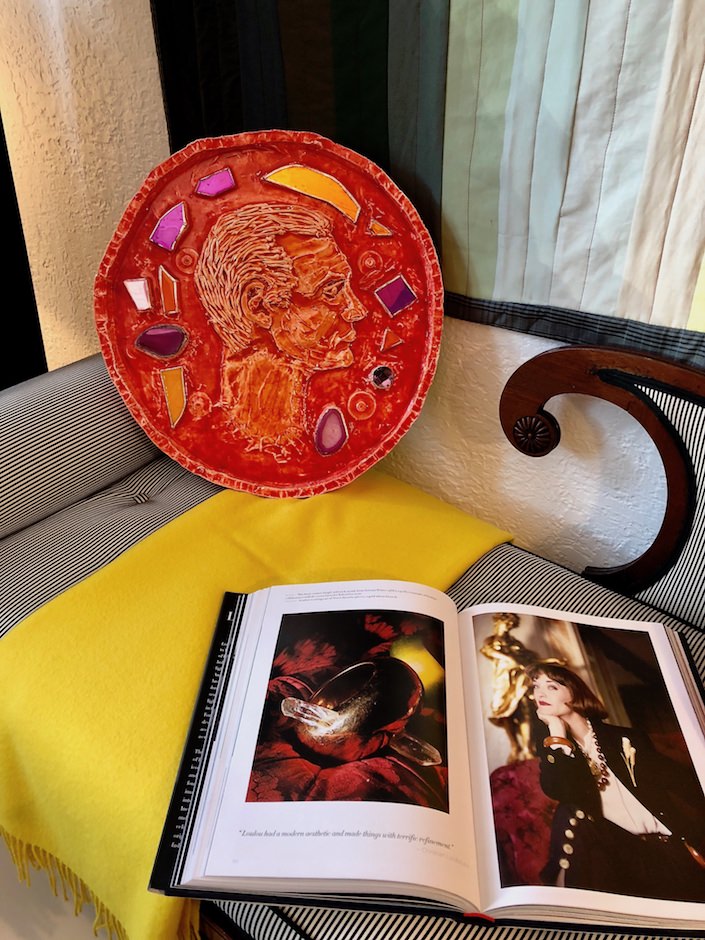 Ceramic cameos, above and below, by Doug Meyer, are two of six Mele commissioned for his 2016 Holiday House Lady's Boudoir vignette. Other creative collaborations have included a fabric created with Peter Fasano (you may remember our video visit to the studio to see the process).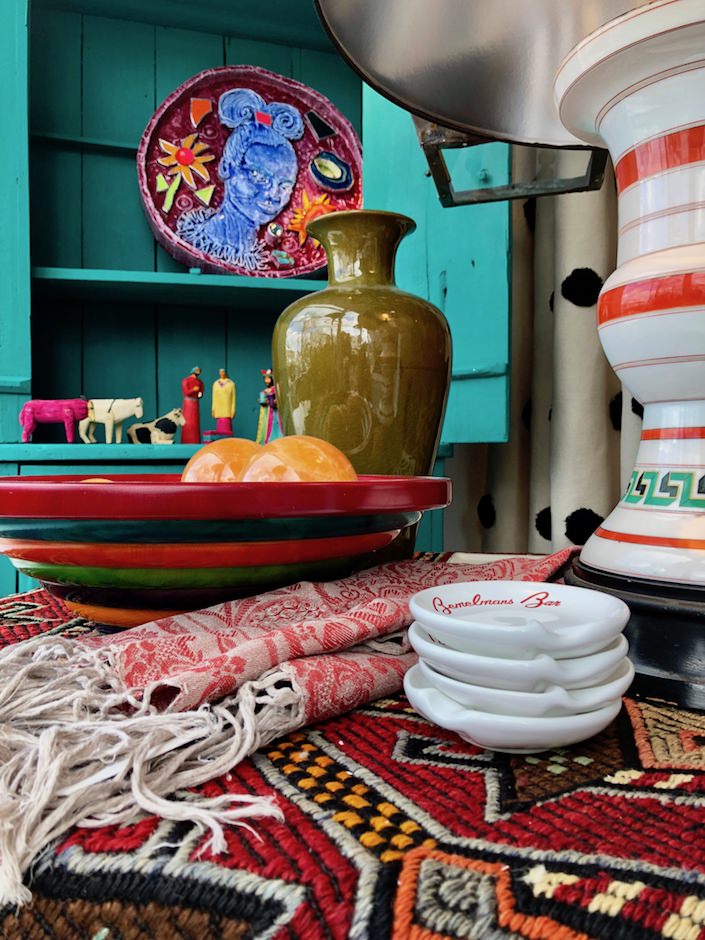 Patrick has also partnered with designer favorite NYC resource Creel and Gow to present a selection of their kunstkammer-esque accessories. From taxidermy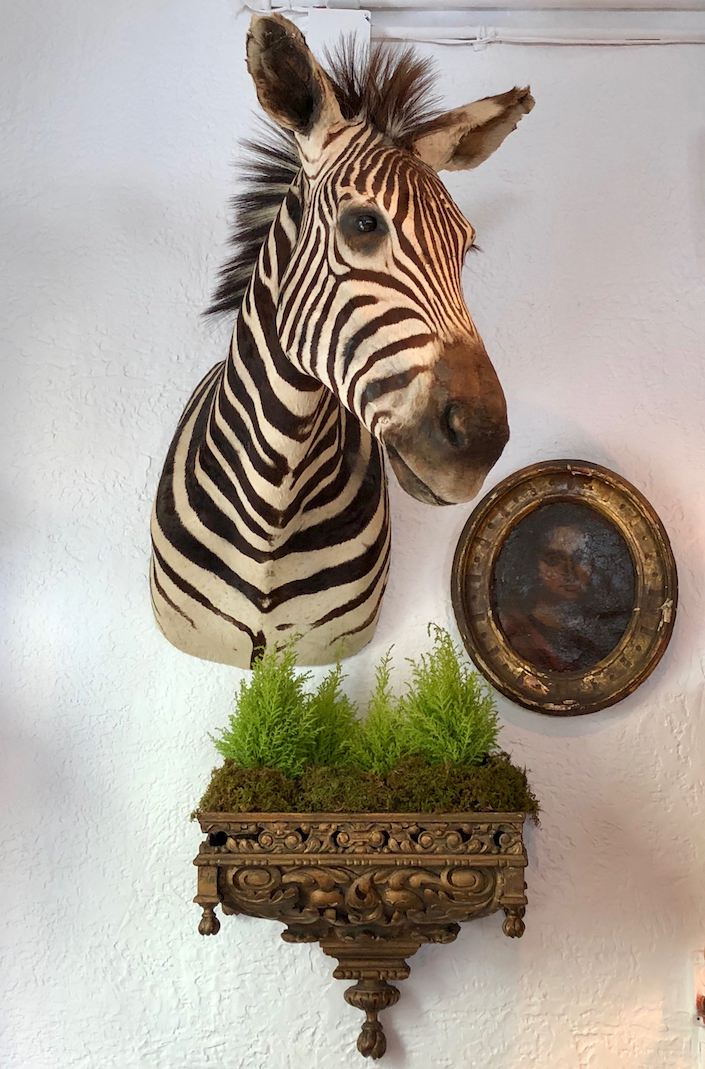 to whimsical animal kingdom-inspired bottle openers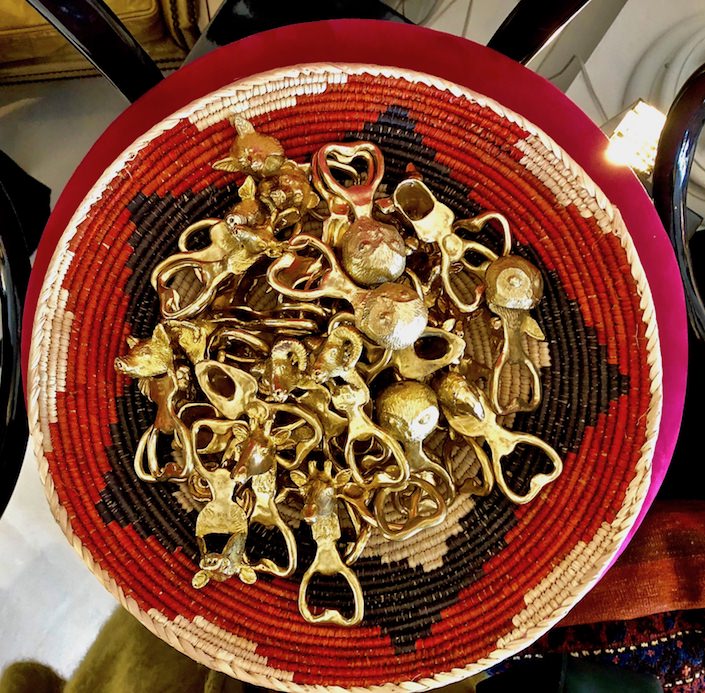 to Ardmore ceramics and more, it is a pleasure to be able to shop Creel and Gow in Connecticut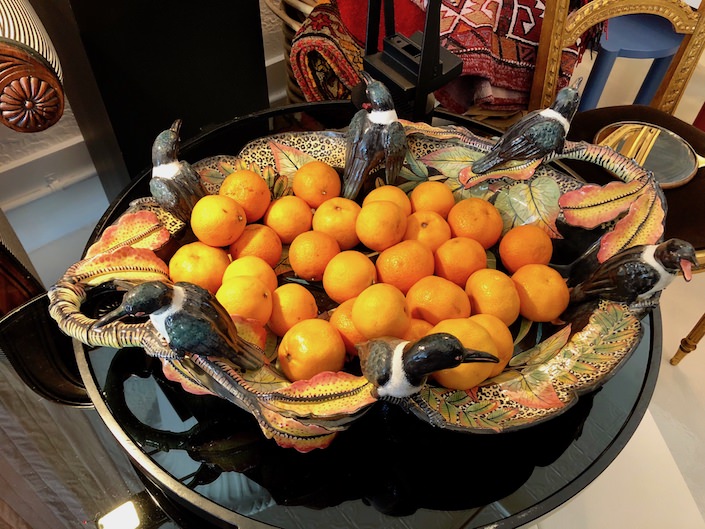 For fragrances, Patrick has brought in the sublime unisex Parisian Regime des Fleurs perfumes and candles. Elegantly packaged and eminently giftable, there is a variety of scents – be sure to try Patrick's favorite, Falling Trees.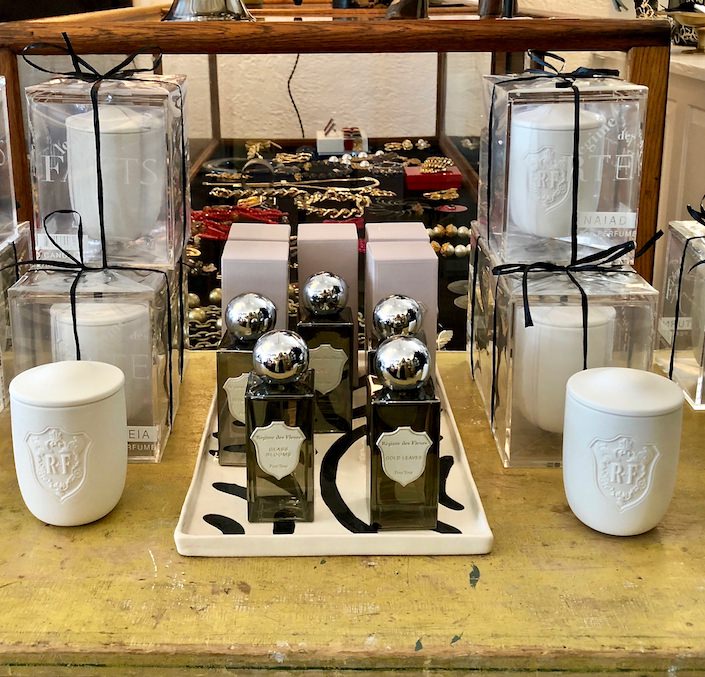 The jewelry case was of course a dangerous spot for me. From 18th century North African necklaces,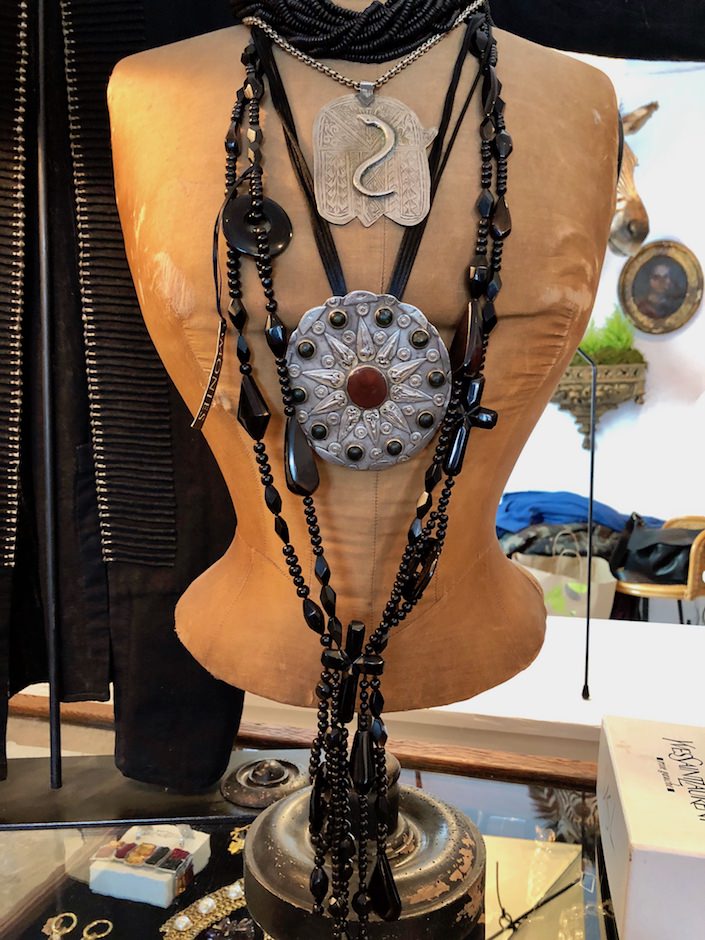 to vintage costume couture names such as Angela Caputi, below,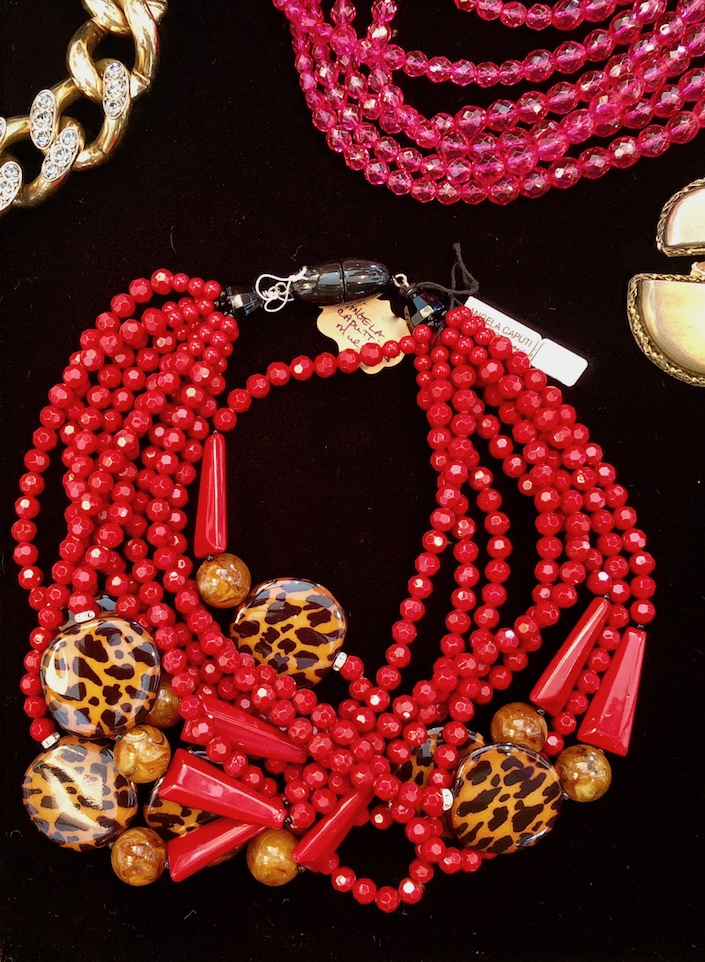 to contemporary ones like Herve van der Straeten, below, there is a tempting array of notable names.

"My ultimate goal is to get people excited about coming to a physical shop once again, to enjoy a one-on-one 360 experience – that you simply cannot recapture through a screen. So much of whatever knowledge I've gained and point of view I've established, came from a childhood spent visiting these one off environments and soaking in the varied philosophies of their offbeat proprietors – it was always a colorful, memorable and enriching experience, this is what I feel is sadly missing today & what I'm determined to recreate!"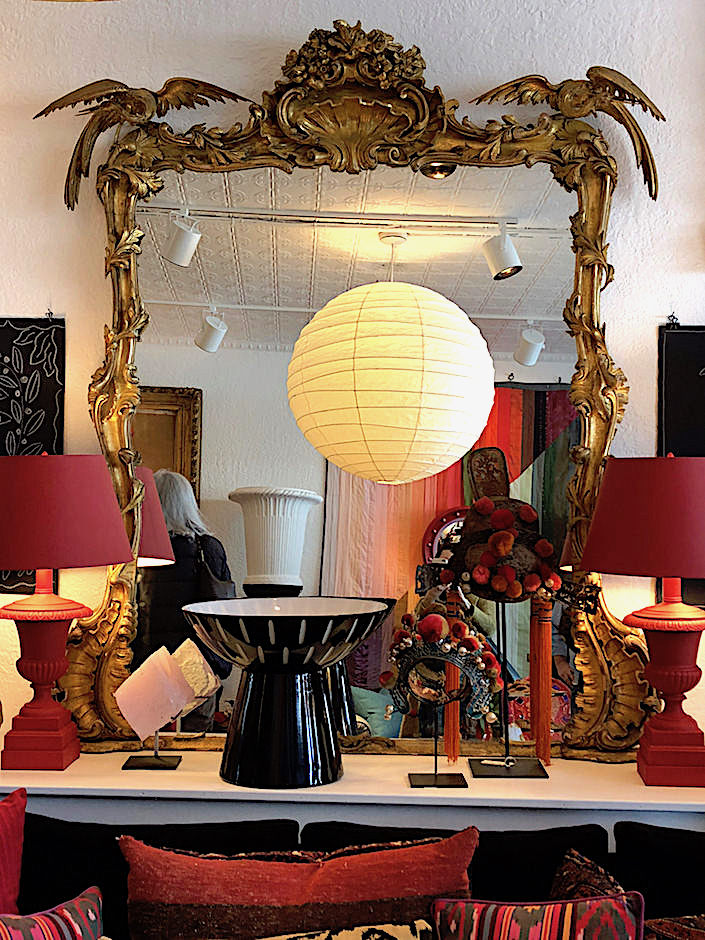 all photos by Stacey Bewkes for Quintessence
From 17th century finds to contemporary artwork, pottery by Nicholas Newcomb, Noguchi Akari light sculptures, Turkish & Iranian rugs and much more, the common denominator is pieces with personality. Whether you're a Connecticut local or a NYC design aficionado, Patrick Mele (the store) is a trip worth your while!
60 William Street, Greenwich, CT 06830
Tuesday – Saturday 10-5 or by appointment.