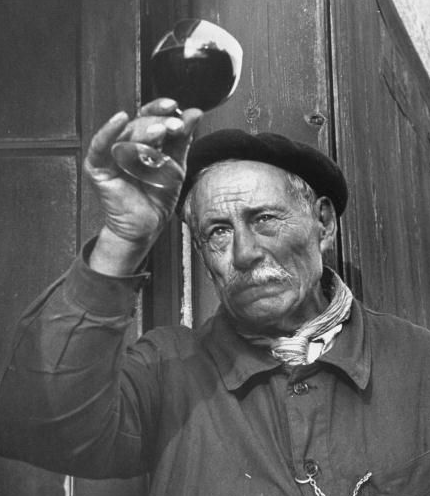 photo: Thomas D. McAvoy/Time & Life Pictures/Getty Images 1952
Wine tastings can be an incredible but also potentially intimidating experience. If you have never attended one and are curious about what is entailed, Terry Rogers of Horseneck Wines, our resident wine expert, is here to offer some guidelines on what to expect.
The wine tasting experience starts with your senses.
1)  Sight – You are served a glass of Chardonnay from California and from experience you know that white wine should be a light to a medium pale yellow. After examining the color, hopefully the wine in your glass looks the way you remember a wine you have enjoyed before.  So your sense of sight has done its job – and if you don't like what you see, chances are you are going to be careful as you move on the next step. If you are taking notes, color and shade should be recorded, as well as clarity. As a more advanced student, you will learn more specifically what to observe.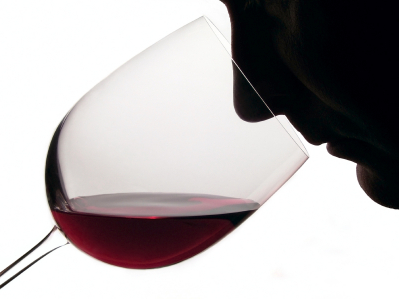 2) Smell – Sight has approved the choice so now you put the glass up to your nose for the aroma. The sense of smell is not only for assessing the wine but will enhance the flavor when we proceed to that step. Since smell is the sense most connected to memory, you will learn how an aroma can help to recall a scent you have stored in your olfactory memory.  Subconsciously you have come to learn that a California Chardonnay will have an apple nose with some vanilla hints if the wine has spent any time in oak barrels.  The marriage of the chardonnay grape and the oak produce that vanilla buttery quality that you pick up through its scent. Analyzing the aroma can be overwhelming at first but as you become more aware of these associations, it will become easier to identify the connections. Eventually, there are three levels of wine aromas that can be discussed and as you progress in your wine tasting skills will learn how to discern. If your nose has picked up any mustiness or corkiness at this point, chances are you will be a bit hesitant to take the next step
Photo: Paul Almasy/Getty Images 1953
3) Taste – The smell or what is better known as the bouquet has now told you that it is ok to move into the mouth.   When tasting wine, you always bring a little air in with the first sip (it is basically a slurping noise).  Not very romantic to listen to a room full of people tasting by bringing air into the mouth with the wine; but that is wine tasting. All of the taste buds that are in your mouth are now heightened.  This is very important because this sense will keep all of this wine information in a reference part of your brain for future experiences.  Your mouth has senses on the tongue, sides and upper areas where the wine needs to reach.  Therefore, do not just take a sip and swallow. You need to swirl the wine around in your mouth to cover all the areas to pick up the varietal flavor, acidity, vanilla, and whatever other characteristics the wine has to offer.  Sweetness and sourness are always detected most rapidly when tasting due to the sensitivity on the tongue and since those flavors naturally occur in foods, we are used to picking them out.  It is a journey to develop a full range of flavors.  If someone has ever asked if you can taste the chocolate, tar, or earthiness in a wine, you may not be able to pick those sensations out right away but with training and more tastings with people who have a trained  palate, you will get there.
Let us now take our new tasting knowledge and apply it to a specific region. Today we will talk about Graves appellation.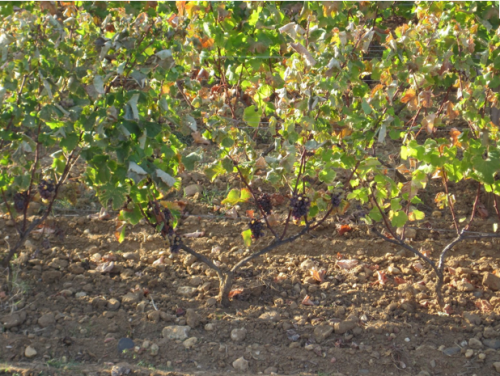 The Graves region, although it is perhaps stating the obvious, is named for the gravelly terroir which lies underfoot; the depth of gravel varies, and is as deep as three meters in places. This well drained and impoverished soil (in France it is illegal to irrigate so the wine regions have to rely on mother nature to have their grapes watered by the rain) is credited with much of the character and quality of the wines of Graves, although why this particular area of Bordeaux should be so blessed with this name, rather than any of the communes of the Médoc further north which are also characterized by gravel on which so many of the famous Grand Cru Classé properties are sited, is something of a mystery.  The vineyards are also dotted with clay, chalk, sea shells and sand, the latter elements testament to the nearby waterways.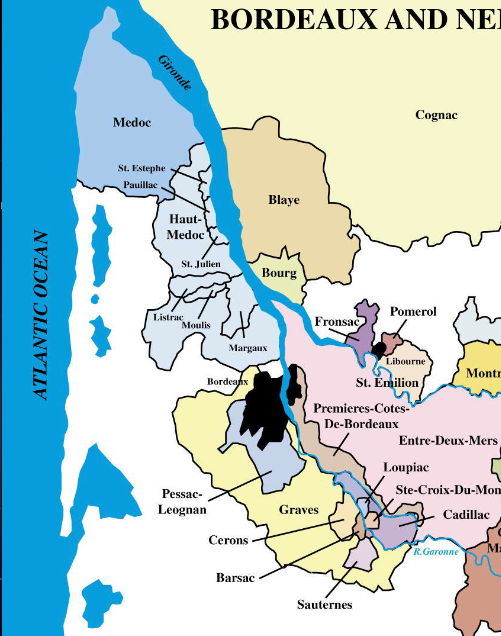 To the west of the river Gironde, the vineyards of the Médoc and Graves are based on gravelly soil and are planted mainly with Cabernet Sauvignon vines. To the east lie Pomerol and St-Emilion, two smaller areas of predominantly clay soil, planted with a higher proportion of Merlot. Hence we have "left bank" and "right bank" wines.
The wines from each area can have quite a different character because of the different soils and predominant grape variety. This also means that one is usually more successful than the other in any given year.
Therefore when we are about to taste through wines from the Graves region in Bordeaux, we should remember what the terroir above is telling us.  The blend of what goes into Graves is Cabernet Sauvignon, Cabernet Franc, Petit Verdot and Merlot and the tannins that are in the grape skins allow these wines to live for many, many years.
Thinking about the best glass to use – Reidel has a Vinum Bordeaux Glass that is approximately 16oz.  You want to have a large surface area to take in the wine and air at the same time.  With a younger Bordeaux such as a 2006 or 2005 my feeling is that one should definitely use a decanter or do what I call double decanting (pour wine from bottle into decanter and than back into the bottle).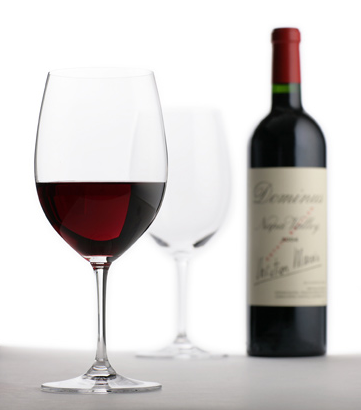 For an older Bordeaux you must be very careful not to upset the wine by allowing too much air to seize the moment!  Wine that has been in a bottle for many, many years is like a genie in a bottle; you must let the air in and allow the wine to gently breathe or you will lose the special moment.
Some lovely wines from the Graves region that are worth looking for:  Lafite Reserve Rouge and Blanc ($14.), Ch. Haut Bertinere Rouge and Blanc ($16.)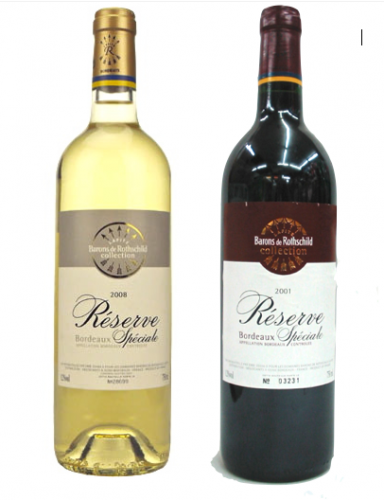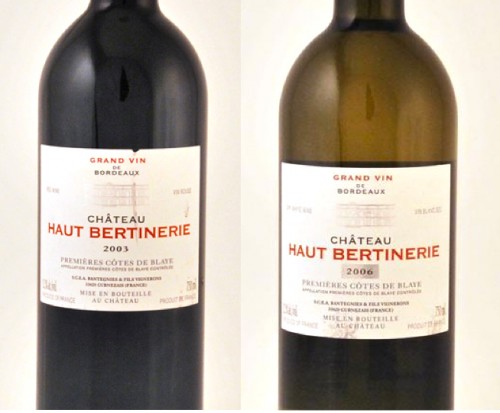 The Bordeaux Blancs are wonder wines.  If you are a sauvignon blanc fan, come try them out.  The blend for the blanc is Semillion, Sauvignon Blanc.  Once and a while the blend will end up with a little bit of the Muscat grape.
Thanks Terry! So next time you are trying a new wine, take a moment think about Terry's tips – it will help develop your skills of differentiation so that when you do attend your next (or first) official wine tasting, you'll know what to look for and will be a bit better prepared. Cheers!