Many fashion designers find inspiration in icons of the past. For example, Milly designer Michelle Smith cited Peggy Guggenheim as her muse for her current spring season, featuring strong color and a bit of edgy eccentricity mixed with her usual uptown style. For resort my favorite inspirational combination was Jason Wu's nod to Anna Karina, the Danish born muse of the French Nouvelle Vague.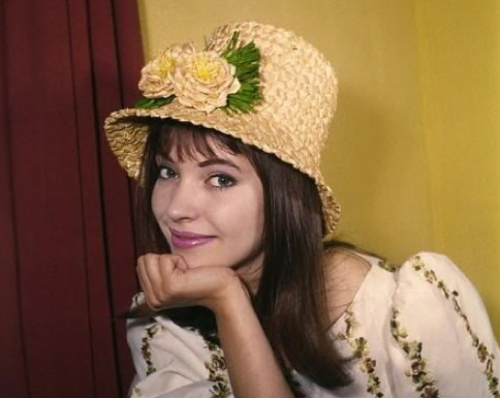 In addition to his usual signature dresses, he added tweed short suits, striped bateau tops, trench coats and beautiful jabot blouses, representing an updated version of 60's Parisian chic. On each attendee's seat was a box of macaroons and as the pastel colors attested, Wu explained "I wanted it to feel like dessert."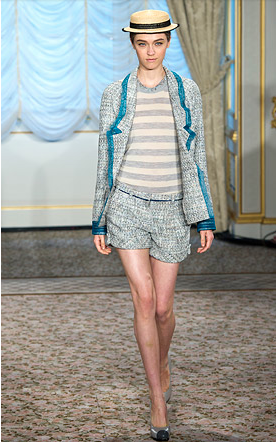 Karina's story is a classic. After an unhappy childhood in Copenhagen, she ventured to Paris as a teenager, with no money and without being able to speak the language. She was discovered by a modeling agency scout at Les Deux Magots, the famous cafe, quickly becoming a success on the runway. A chance meeting with Coco Chanel, who suggested she change her name, resulted in the Anna Karina we know today. Her big break of course was meeting Jean-Luc Godard while filming a Palmolive commercial. He offered her a part in Breathless, which she refused due to the requisite nude scene. He persisted and she eventually took the part in Le Petit Soldat which cemented both her reputation and her relationship with Godard who she married in 1961. Her sultry smokey-eyed look combined with an almost school girl style rendered her irresistible, with a full fringed do that made bangs a must have everywhere.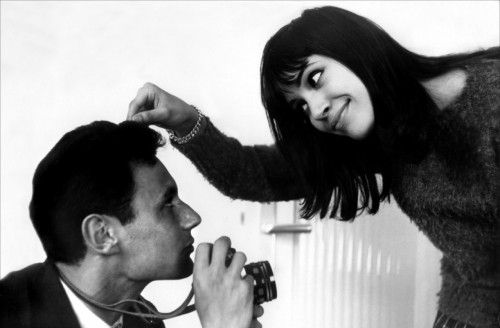 The couple went on to make seven films together, their next the memorable Une Femme est une Femme. Filmed without a script, the actors also wore their own clothes. It is these trenches, sundresses, ballet flats and nautical references that established her as the style icon of the French new wave and that Wu brings to this collection.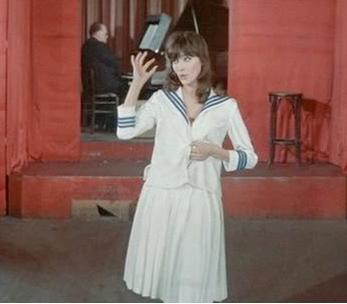 And if this shot of her from Vivre Sa Vie looks familiar, it's because Karina's character in this film was the basis for Uma Thurman's Mia Wallace in Pulp Fiction.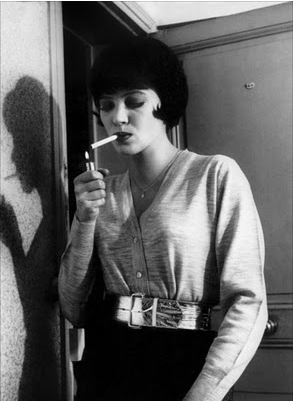 Talk a look here and see.
However, my favorite little clip is this one from Band à Part, made two years later. Tarantino may have modeled Thurman after Karina's character in Vivre Sa Vie, but he loved this film so much, that he named his production company after it – Band of Outsiders.
One of Karina's last films with Godard was Pierrot le Fou. And it is here where her signature style is really perfected. How incredibly contemporary do these shots look?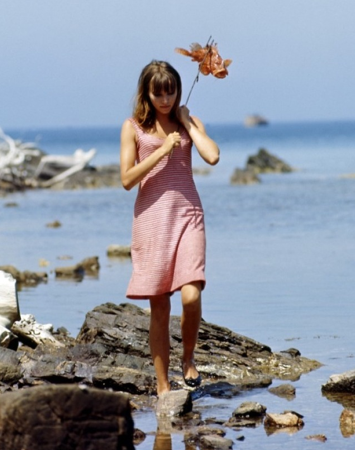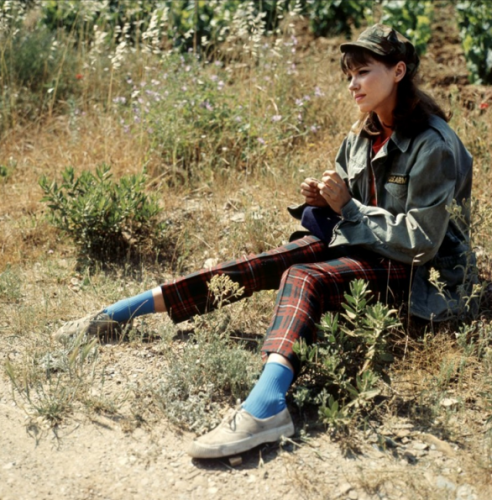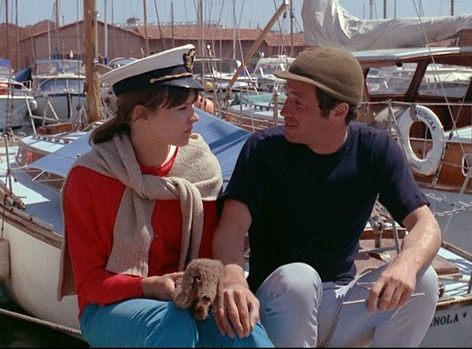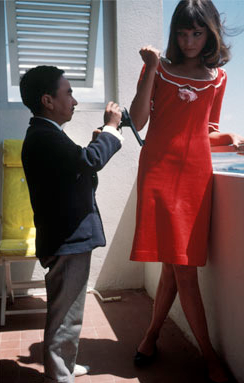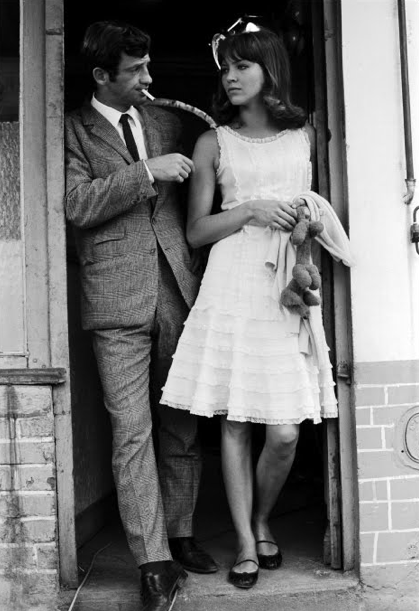 pierrot le fou photos via contrastvassar
In channeling Karina, Wu clearly took inspiration from her very classic nautical and feminine styles, combining them with his tailored day wear and fluid flowing dresses.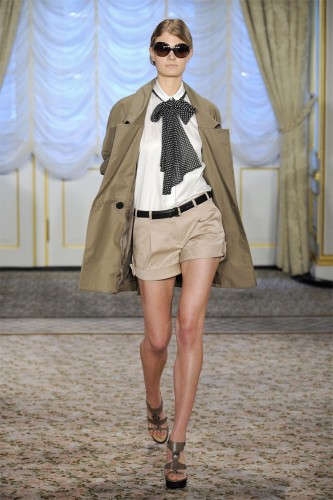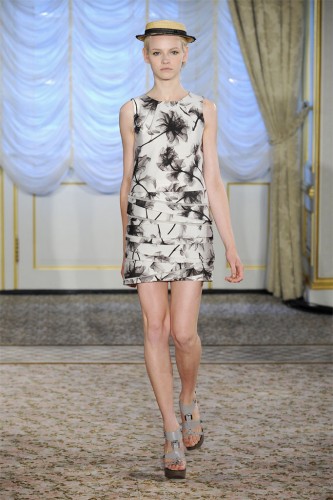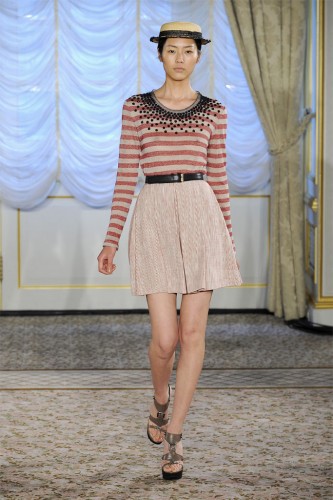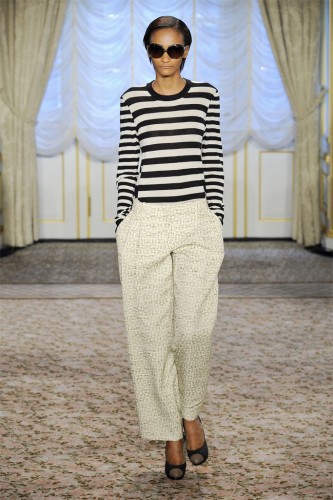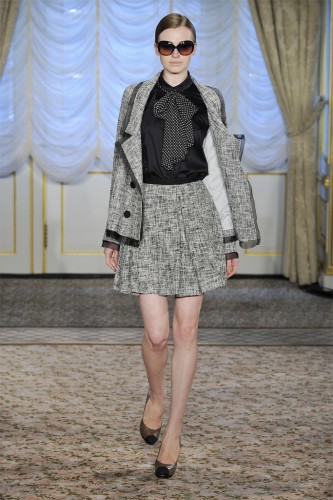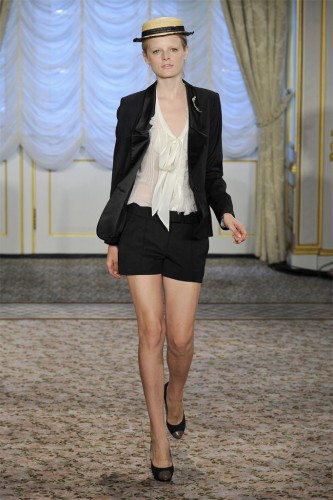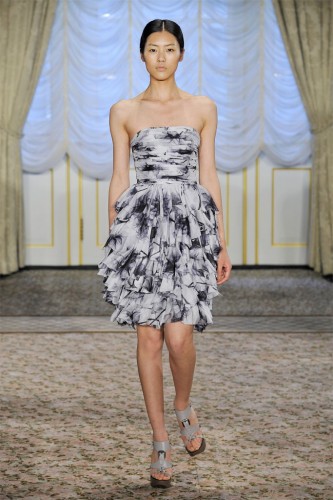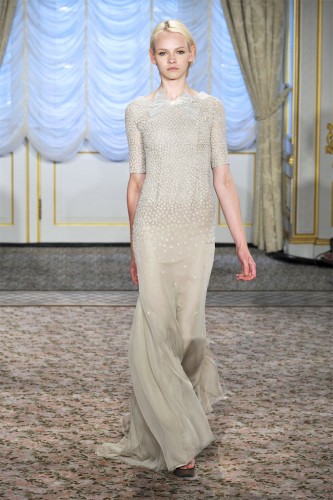 all collection photos by Maria Valentino/FirstView.com
As I was finishing this piece, I discovered that style.com did an entire feature on Anna Karina (what can I say – great minds…) – it differs a bit from here so feel free to mosey on over there as well.