My summer paradise includes looking forward to the third or fourth week in July when it is visiting time at my daughters' camp. Yes, plural, as I am now on daughter number two attending the same old fashioned girls camp in Maine. That is hardly an impressive statistic as many campers are second or third generation attendees. And not much has changed. In looking at the vintage black and white photos of summers gone by, only the faded color and hairstyles give away the era. The uniforms are much the same as are the unelectrified cabins and rustic camp grounds. And that's just the way everyone seems to like it.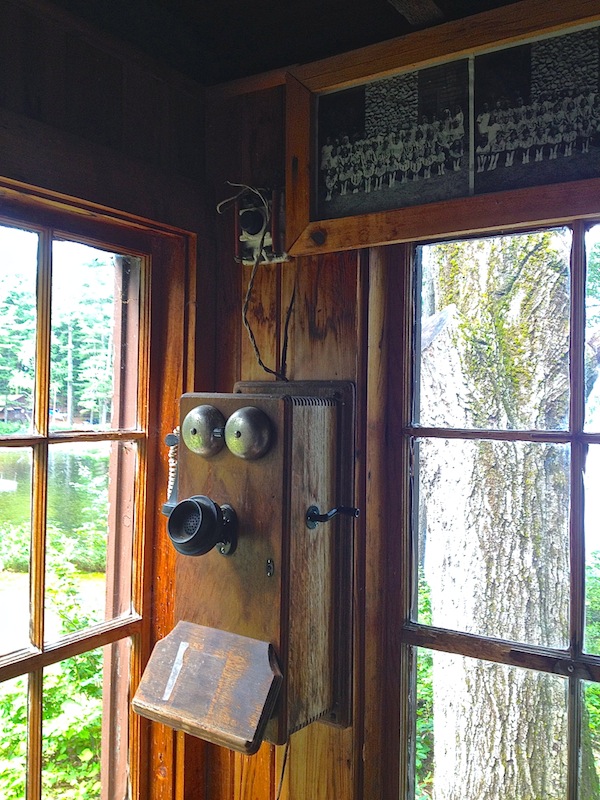 In this age of hyper specialization when kids are pressured, in the trickle down of college admissions fervor, to pick a single area of expertise in which to hone their skills, the allure of the well rounded child has somehow faded in its appeal. There is less and less down time to explore, both the internal and external landscapes, without the temptations of technology and the conveniences of a modern lifestyle. How wonderful to have the summer to get back to basics. A "no talk" rest hour after lunch allows relaxed reading without the ding of a text coming through, writing snail mail to your friends and family without the assistance (and frequent mishaps) of spell check, or working on your handmade friendship gift for your secret summer's-end recipient.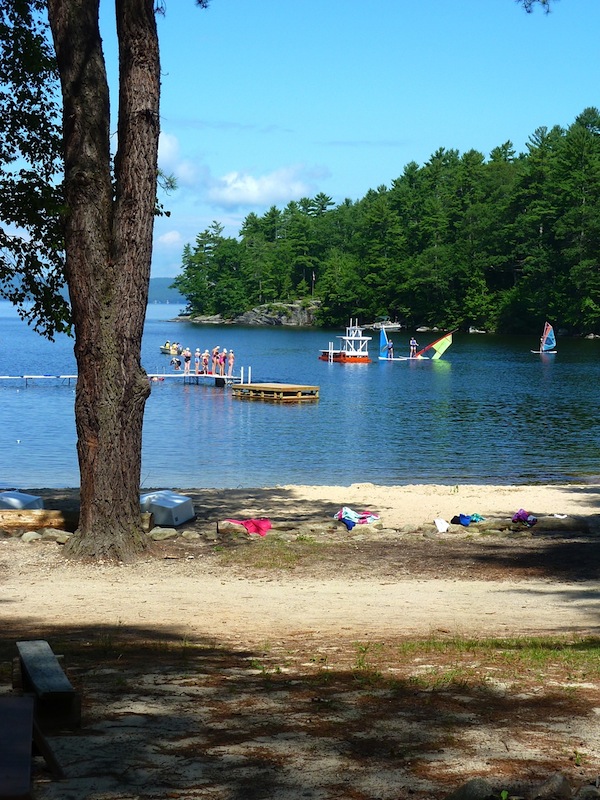 Everyday cabin chores are completed without nagging and group effort is rewarded with simple treats and the value of recognition. Nature's bounty is reason enough to celebrate each day of sunny swims and air dried towels.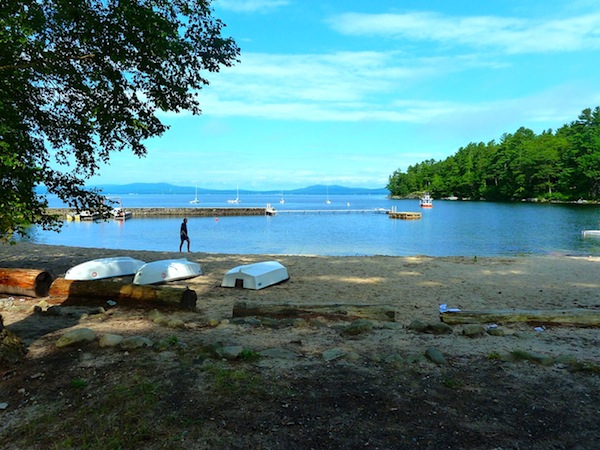 Healthy competition between camp tribes includes the camaraderie of team contests, the creativity of inventing new cheers, and life lessons in how to win and lose graciously. Week's end is acknowledged at the top of a climb with a birds eye view of the enormity of the lake's breadth.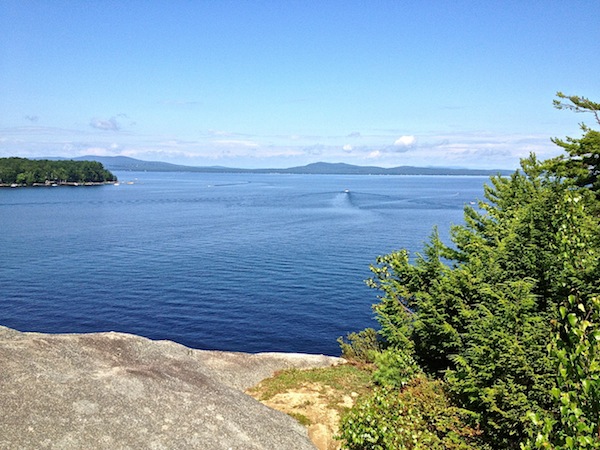 And while visiting my daughter's summer paradise I get to enjoy my own nearby at one of my very favorite annual stops. I have written before about Migis Lodge. Just as camp has a time warp charm, so does this enchanting hotel.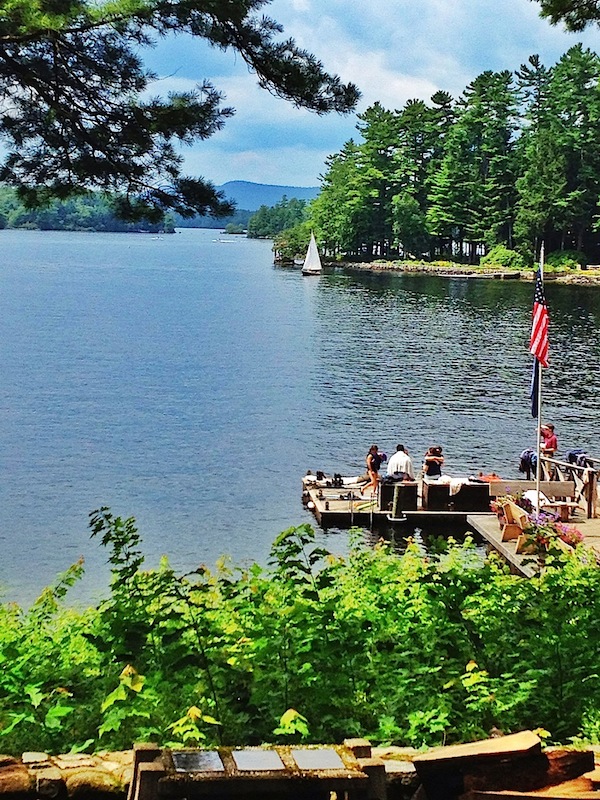 From classic water sports, to lunches on their private island via vintage Cris Craft, to evening cocktails on the terrace, this is a welcome respite from the rigors of the world beyond its cedar paths and crystal clear calm.
My 3 days sped by and I am still dreaming of my lake view, lobster dinners and pine scented air.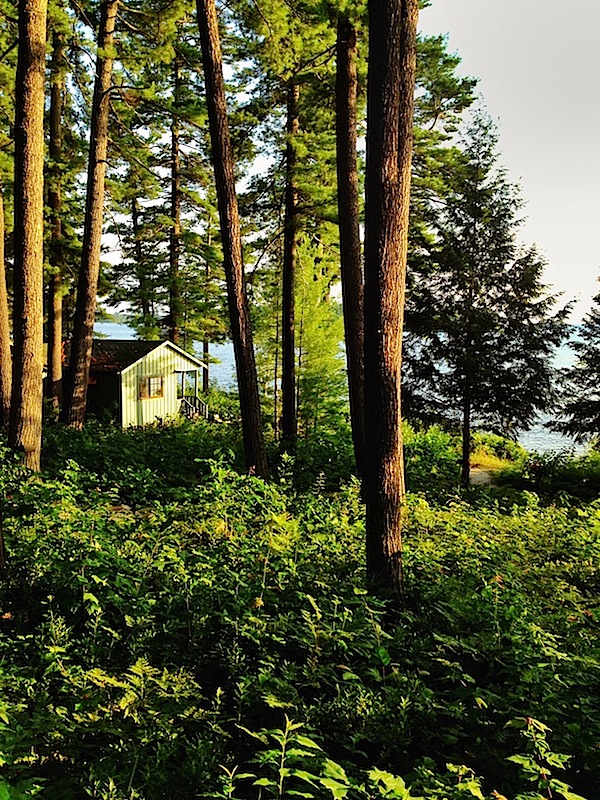 So as my daughter starts her camp countdown early next spring, I'll be counting the days as well until we each head off to our own summer paradise.