Mario Buatta is a design legend. For over 50 years the multitalented decorator has been designing rooms known for their exuberant color, fearless approach to pattern and punch and yes, inclusion of chintz. But as he explained during our shoot, chintz was always merely a part of the picture. Mario is a master of the mix, creating rooms of supreme comfort and effortless chic. That's why clients from Barbara Walters and Malcolm Forbes to Mariah Carey and Billy Joel have entrusted their homes to him. We are thrilled to feature Mario today as our latest guest on Stylish Shopping. Take a lesson from design royalty as he and Susanna shop at the beautiful new Cowtan & Tout showroom in the D&D building.
Achieving the "undecorated look" for which Buatta is known takes experience and education. His talent for assembling spaces that are relaxed and easy is a combination of innate talent, a trained eye and a process. Rooms with personality and panache are the result of approaching decorating like a painter's canvas, Mario explained, with a layered look that comes together gradually to achieve a natural and timeless ambience.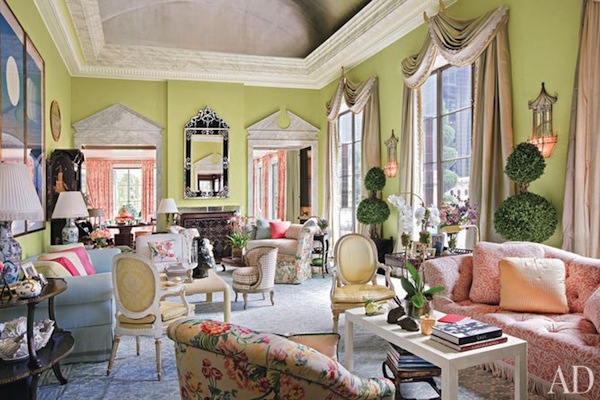 photo by Scott Frances for Architectural Digest
From a fresh spin on English country a la Nancy Lancaster, above, to bold, graphic eclecticism, below,
photo courtesy of Mario Buatta
to soothing elegance (in Manuel Canovas' Pali – one of Buatta's all time favorite fabrics)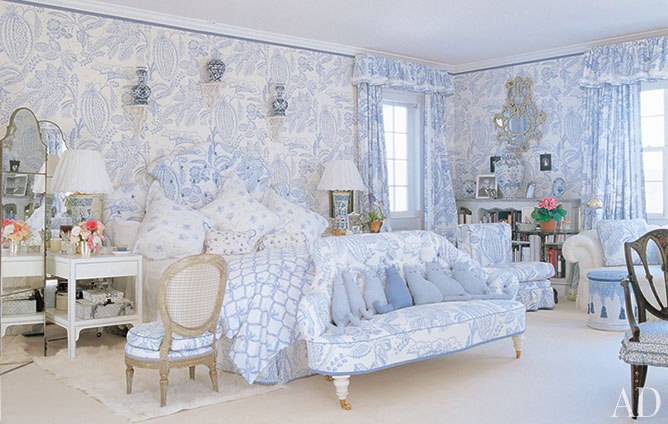 photo by Gordon Beall for Architectural Digest
his rooms all show a dedication to detail and variety of styles. You'll be able to see this all and more in his book debuting this fall, celebrating his 50 years of design.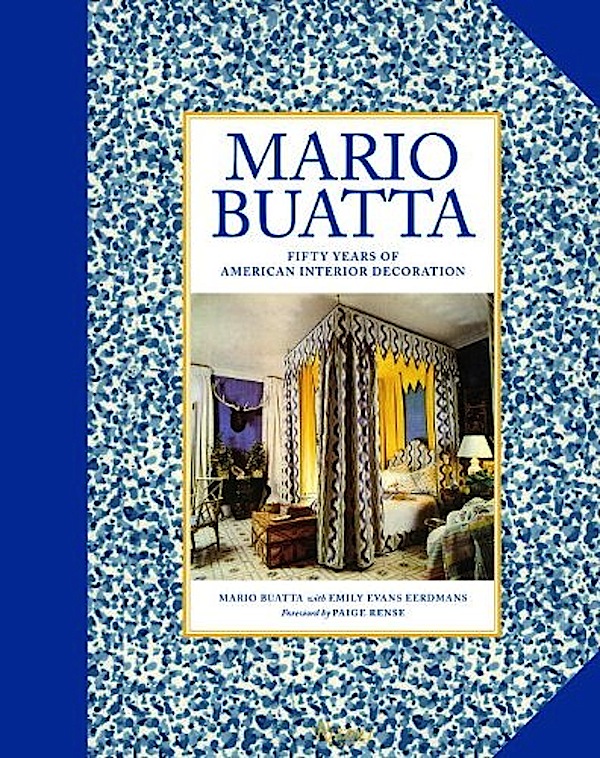 It was a delight tagging along with Mario and are just glad that Harold the cockroach didn't make an appearance!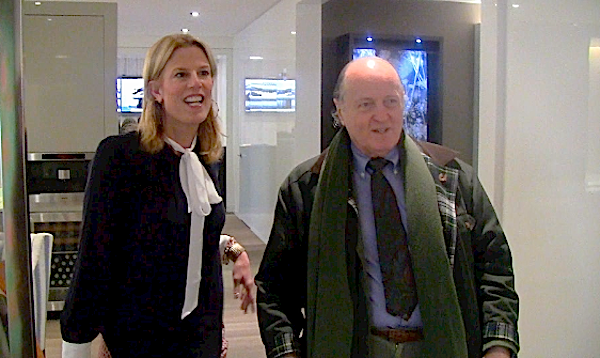 With special thanks to Kate Jerde of the D&D building and Desiree Mumford and Vesna Babic at Cowtan & Tout, who couldn't have been more helpful or accommodating!