The Lenox Hill Neighborhood House is one of the most well respected and popular nonprofit organizations in New York City. Since 1894, they have been serving over 20,000 New Yorkers in need through various venues, from education to "Meals on Wheels" programs to helping the homeless. This admirable association affects every aspect of these individual's and families' lives and their annual spring gala is always a much anticipated event.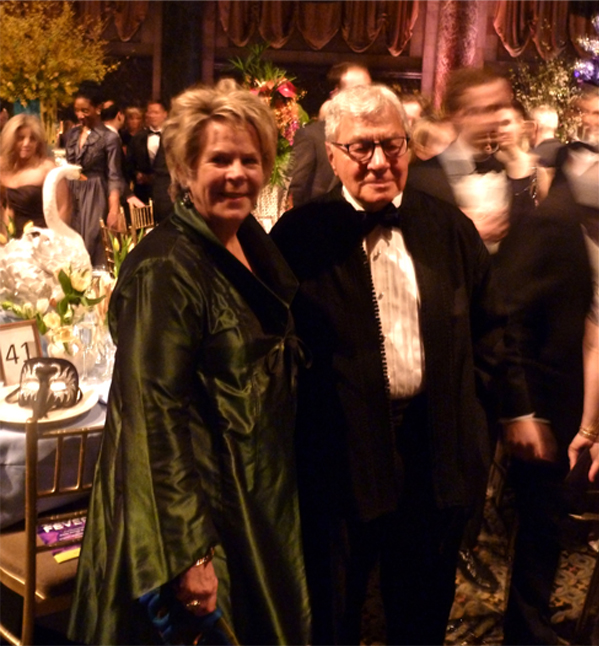 This year's event, honoring Diana Ronan Quasha and Sydney Roberts Shuman for their longtime leadership and devotion, was again held at the dramatic Cipriani 42nd St, where design chairs Bunny Williams and John Rosselli hosted a who's who of designers, creating spectacular "Spring Fever" themed tabletops for the occasion. Sponsored by Rolex, with media partner New York Cottages & Gardens, the evening was a spectacular celebration.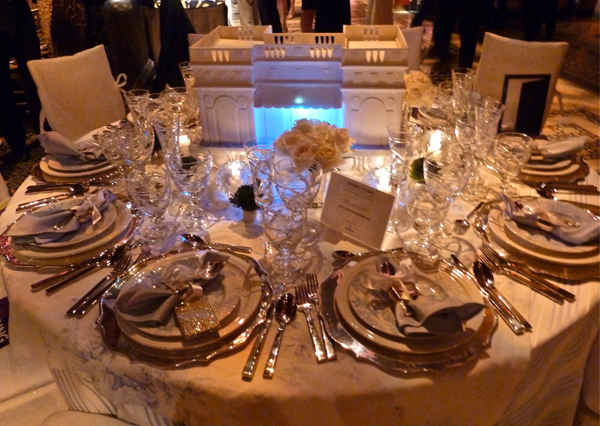 I was thrilled to attend and join designer Ally Coulter's elegant Ralph Lauren Home table for dinner (Coulter with tablemate William Li, senior vice president, Ralph Lauren Home).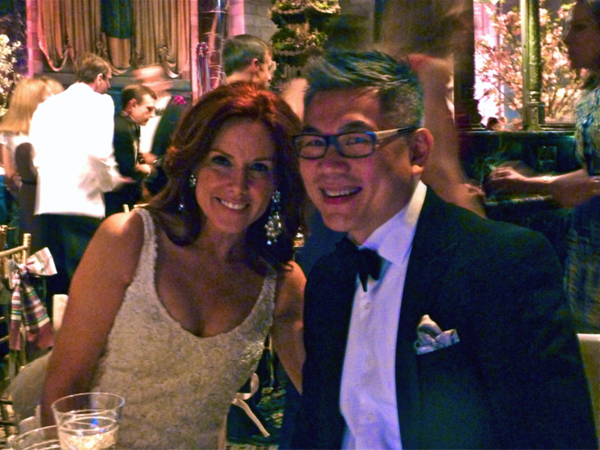 It was especially appropriate that the Newport, RI based designer channelled the new Rosecliff collection for her luxurious design. An amazing edible cake version of the McKim Mead and White mansion served as creative centerpiece.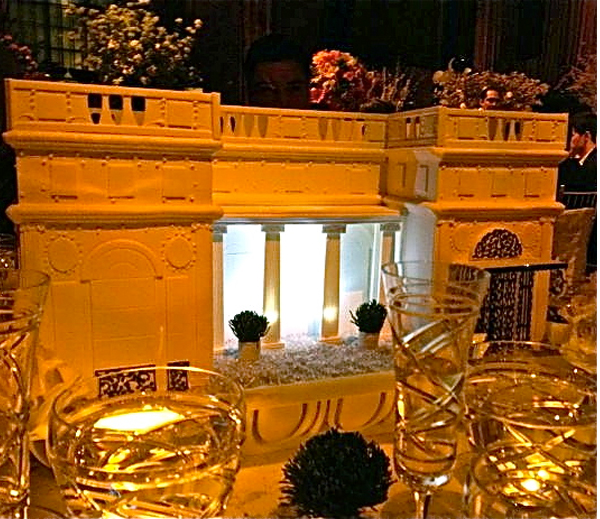 Based on the Grand Trianon at Versailles, Stanford White's Gilded Age masterpiece is the inspiration for the Ralph Lauren collection. Deconstructed at the end of the meal, I can attest to not only the cake's amazing architectural verisimilitude but its delicious interior as well!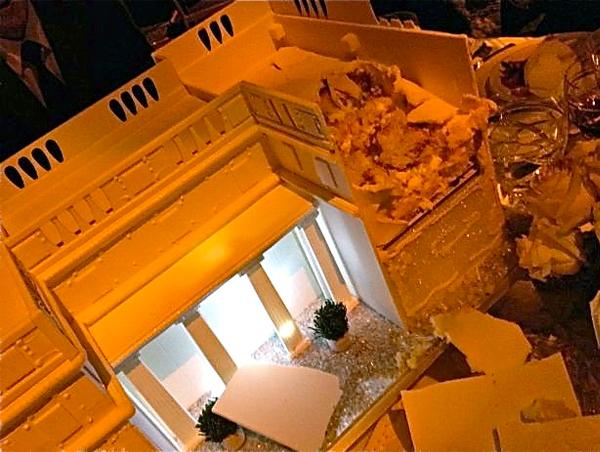 Coulter's design featured my favorite Ralph Lauren Coleford Baroque chargers and her thoughtful and clever gift to her guests was a Varennes silver spoon, for those of us not born with one in our mouth!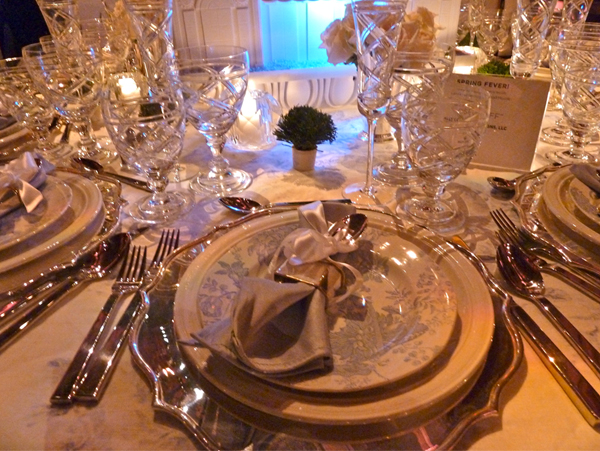 Let's take a little tour and look at some of the other gorgeous tables. Allison Hennessy, my #NewTrad nominee, entitled her table "Little Thatch Nights."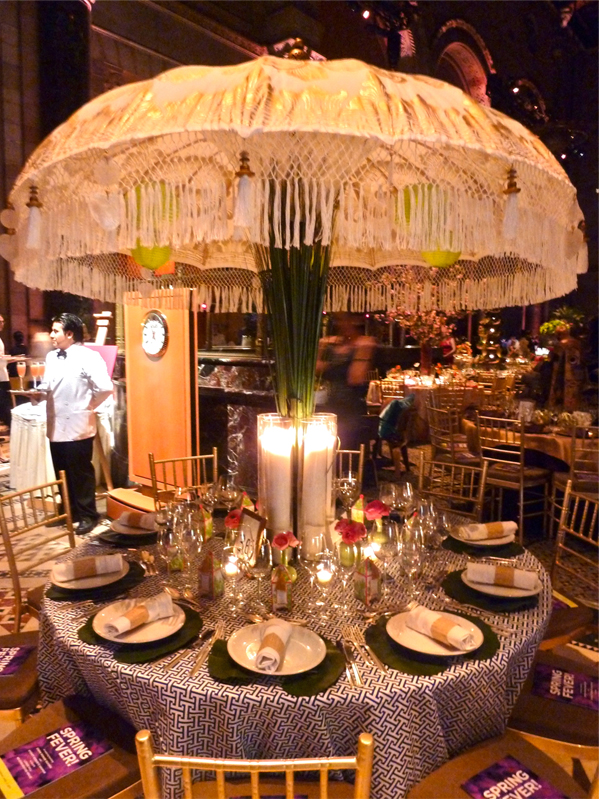 Her gorgeous umbrella and creative candle centerpiece was evocative of a romantic tropical hideaway. I love the mini Seda candles at each place – the packaging is perfectly in tune with the color scheme!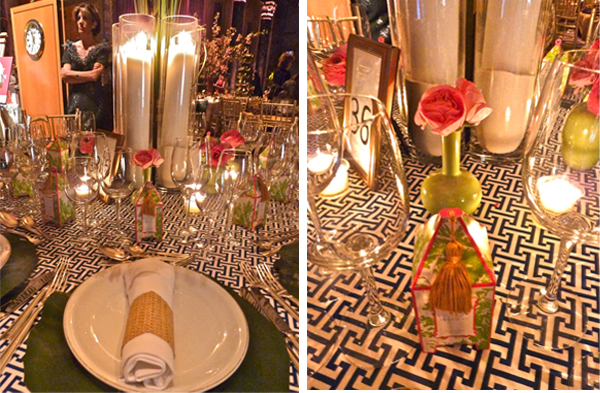 Harry Heissmann's "Schiaparelli" table expressed spring with all the artistic élan of the famous fashion designer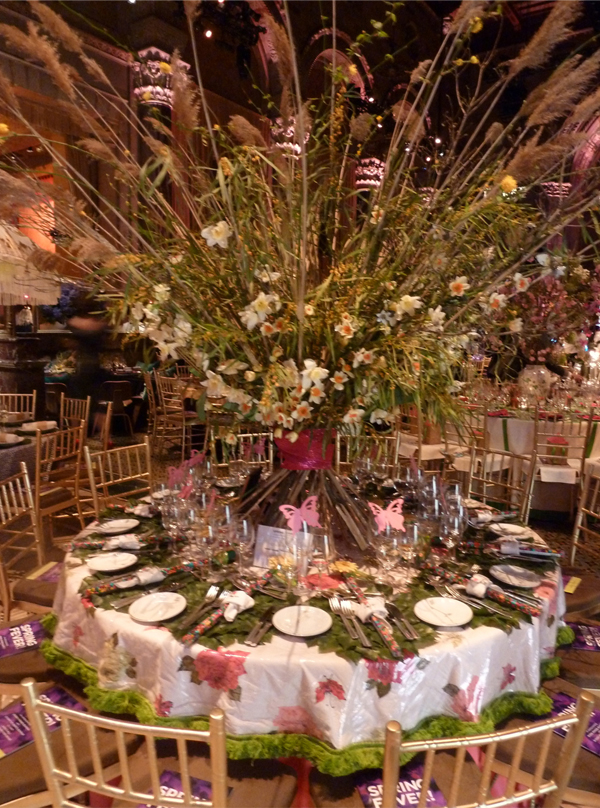 I loved his playful placesetting with the cheerfully packaged chocolate covered Sunflower seeds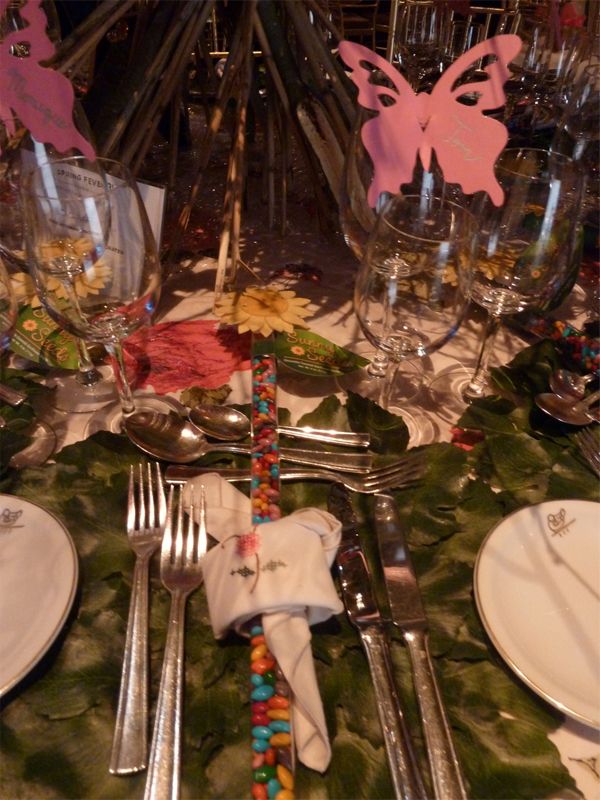 Thomas Burak and Michael Devine's sumptuous table perfectly evoked "A Spring Day in the Garden."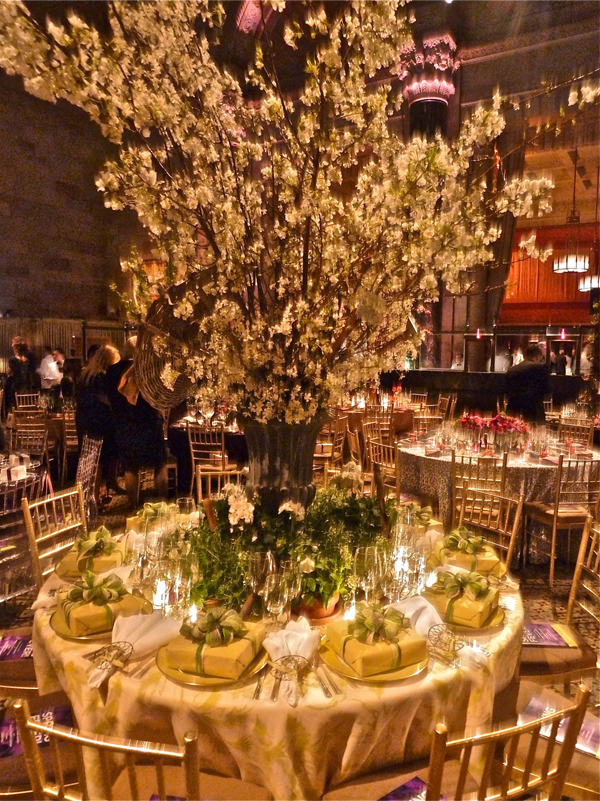 Their lucky guests received something wonderful I'm sure in these exquisite wrapped gifts!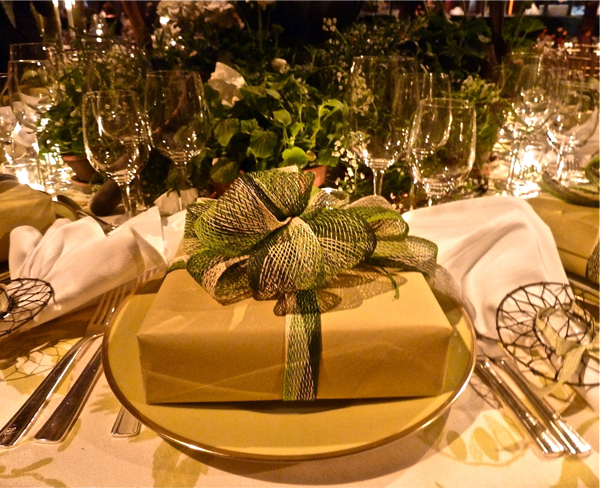 Elizabeth Bauer's fresh "Spring Awakening" design featured a graphic Quadrille tablecloth with lovely flowers by Matthew Robbins.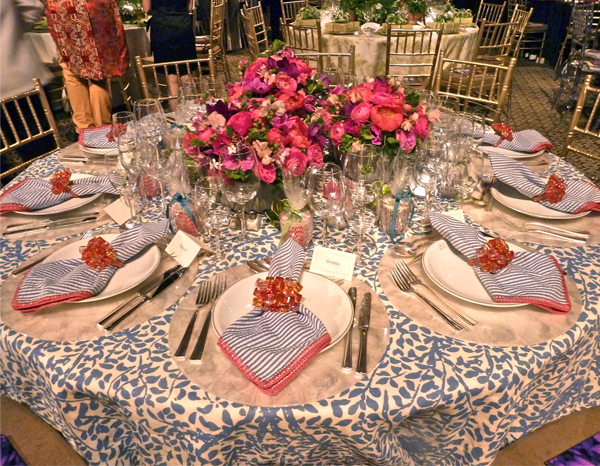 The charming seersucker napkins as well as napkin rings and placemats are from Kim Seybert all added to the casually chic vibe.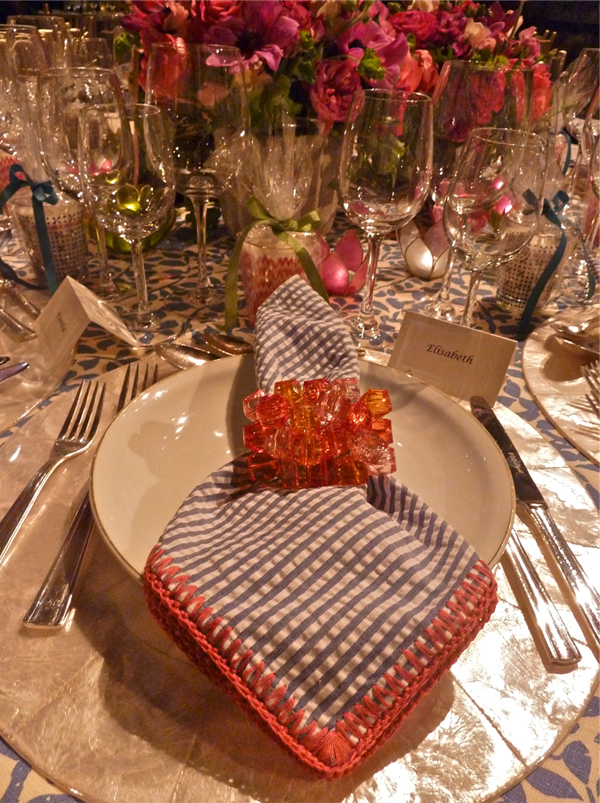 The muse of spring herself was represented at Nick Olsen's beautiful table. "The Cult of Persophone" was called forth through the gorgeous colors of the season.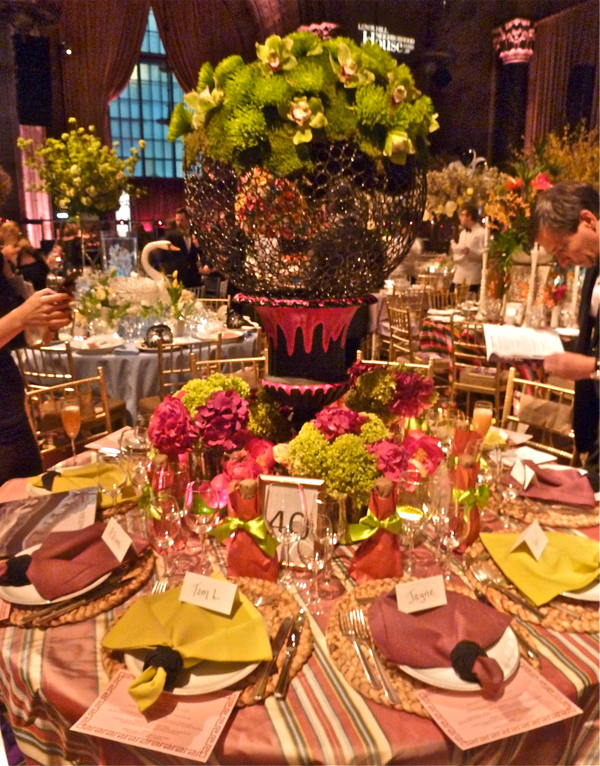 Layers of color and pattern are coordinated down to the graphic lines of the napkin ring and border on the menu. Look for Nick's winning project in TradHome next week online.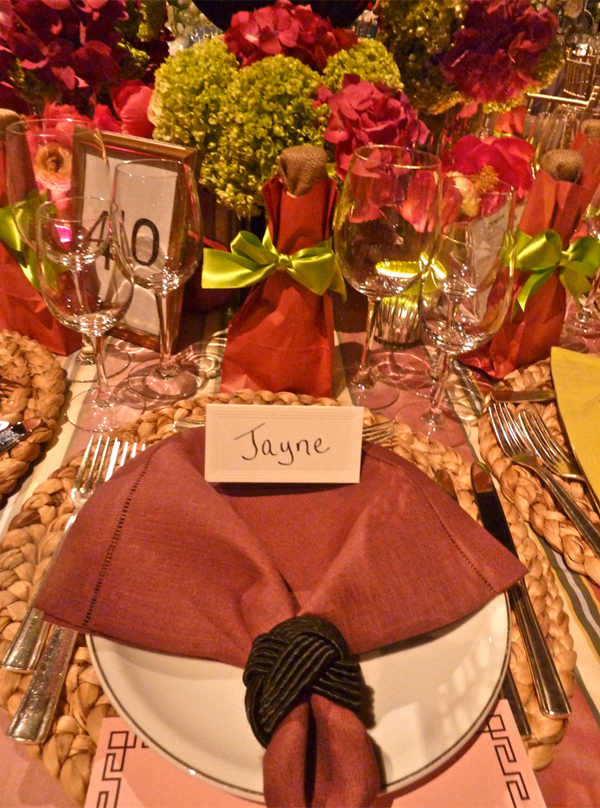 Do stop back as we'll be visiting many more of the tantalizing tables from this extravagant event!