Merida is my kind of company. Not only are they a leader in the field of natural fiber flooring, seriously dedicated to sustainability and innovation, but they are all about doing business with a conscience. In an age where bottom line and profits rule, it was refreshing to discover a company, with a mantra of "beauty and innovation with integrity," which cares as much about ethical practices as it does product. When I attended an open house last week to learn more about their new designs, many people from the Merida team attended, eager to hear our opinions and suggestions. It was immediately apparent that their corporate culture is one of respect, relationships and creative collaboration.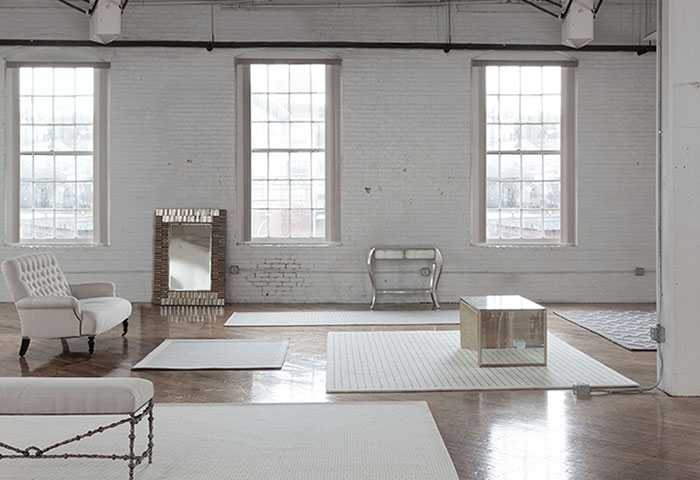 You may know of Merida as a premier producer of sisal rugs, but over the last few years, they have developed into a much broader and deeper company. In the past, 70% of their product line was private labeled, but after investing in their design and manufacturing with a new facility in Fall River, MA, new looms and an extensive yarn library, they are now 70% branded, offering designers and retail customers (through Merida Home) many "ready to wear" options as well as high levels of customization. Their new Made in MA line, above and below, showcases the plethora of possibilities in terms of pattern, color and textures truly a bespoke experience.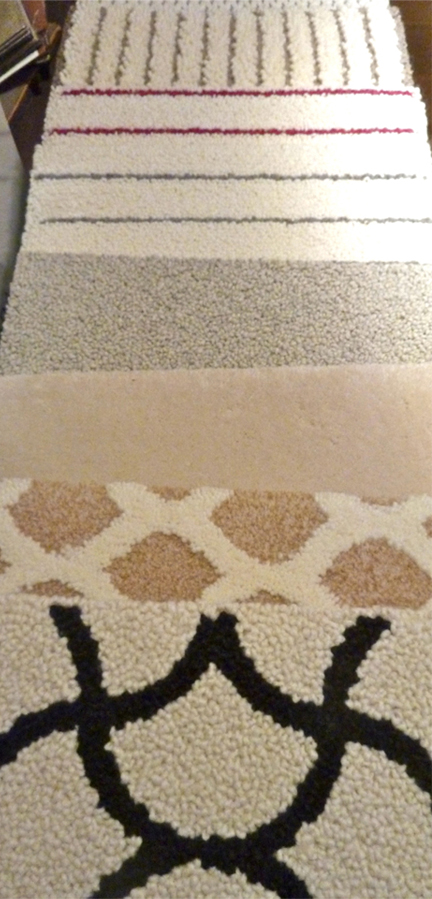 In addition, their creative collaboration now includes designer collections. Their first foray was a partnership with Barclay Butera yielding a luxurious line of sisal and abaca rugs.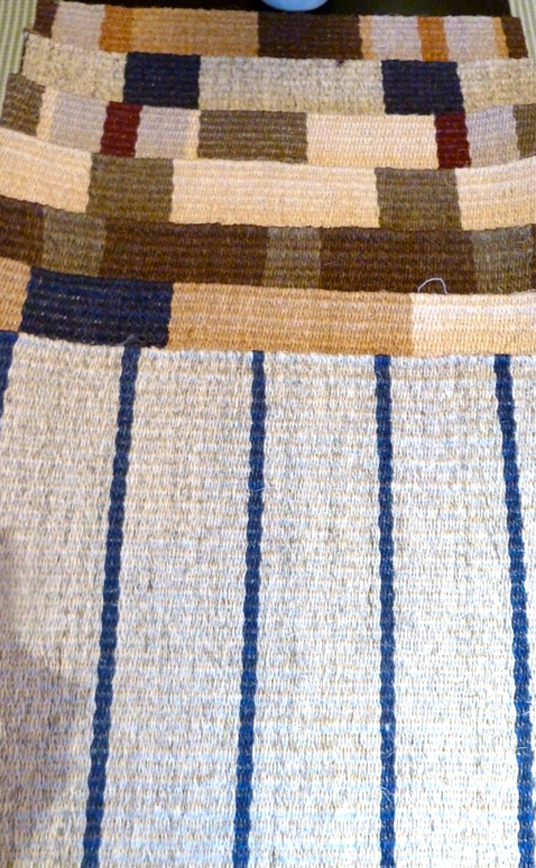 Featuring the designer's signature tailored styling and blue palate, the rugs offer a versatile design anchor.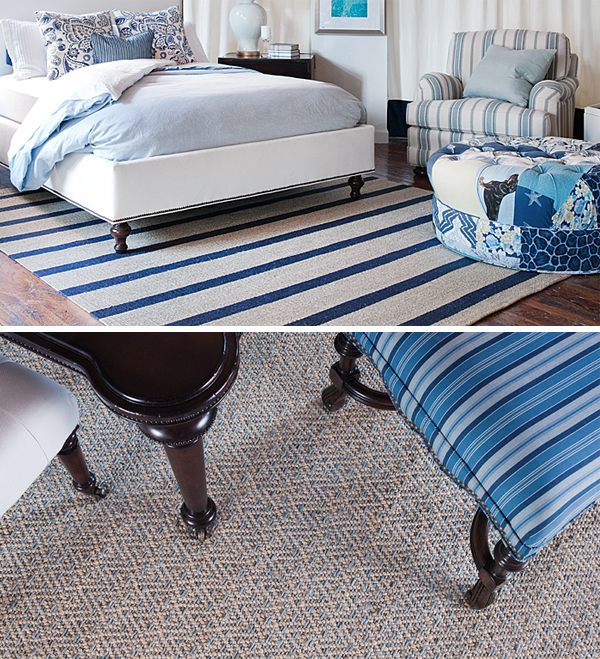 I am excited to report that a fabulous new collection with Celerie Kemble will be launched June 1. Her belted stripe, a handsome handwoven abaca, was released last fall.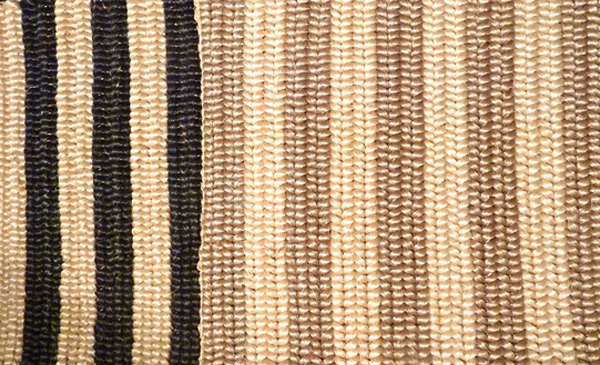 The new collaboration will feature several new designs – some versatile textured neutrals that would complement her style of sophisticated layered looks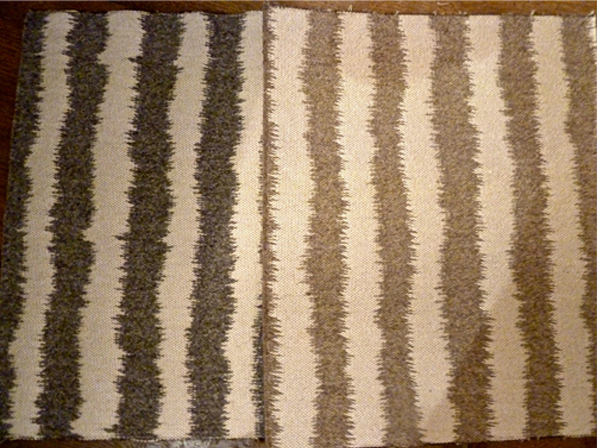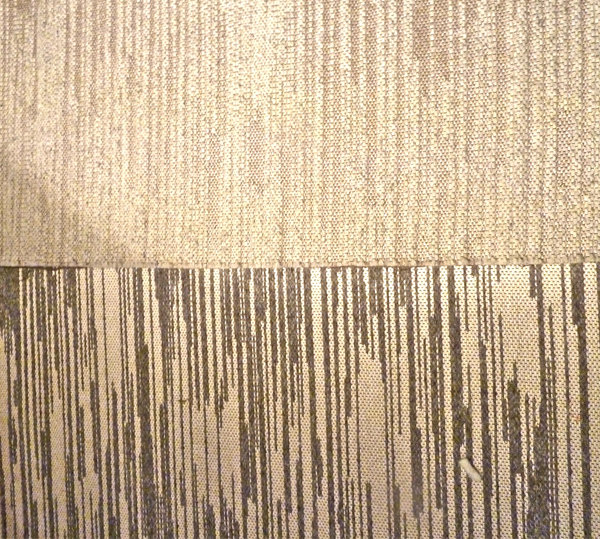 and in my mind, the star of the collection, a gorgeous chevron in five fabulous colorations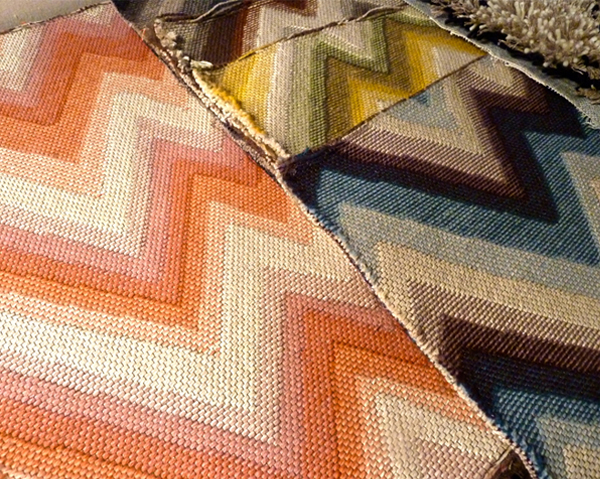 Merida had prepared some inspirational idea boards for the presentation. I loved this one using the Celerie Kemble in the coral coloration with one of my favorite Brunschwig fabrics from their new Les Alizés collection . Also included are a sisal variation and the Made in MA stripe in pink.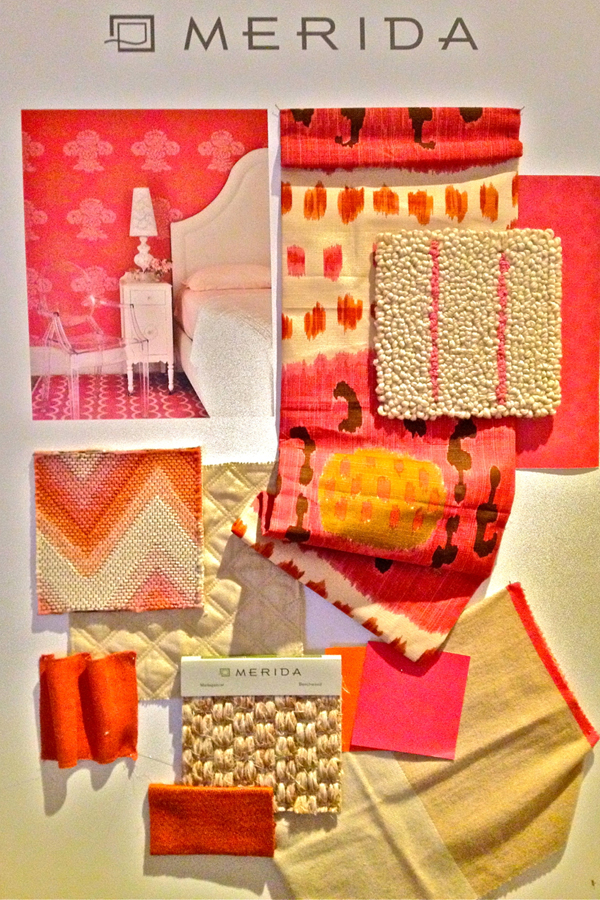 Two more boards show a stylish mix of color and textures showcasing the versatility and vast variety of custom possibilities of the new Made in MA collection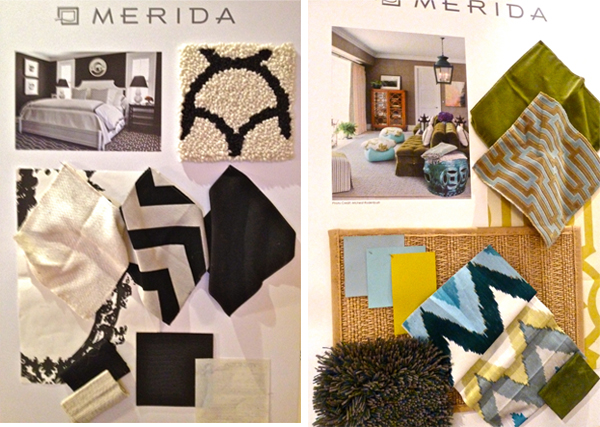 You may recognize the image on the right of design firm Tilton Fenwick's popular 2011 Hamptons Designer Showhouse room, which featured a beautiful Merida rug.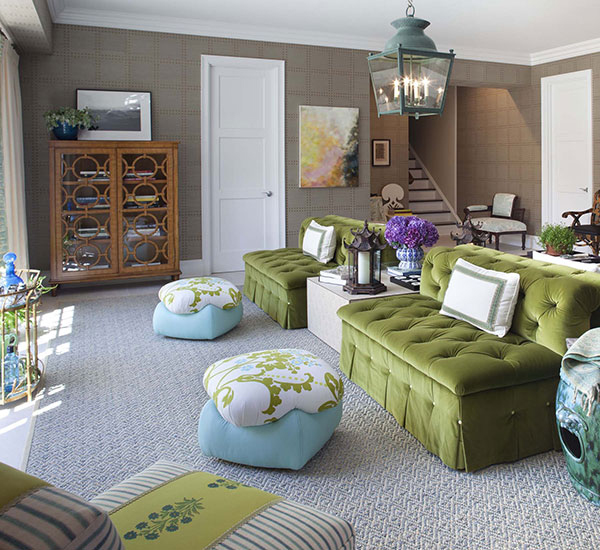 I hear through the grapevine that their Housing Works Design on a Dime vignette will include another Merida creation!
Visit the featured design projects section on Merida's site to see how other designers have worked with Merida to create unique products for distinctive interiors. This is just a tiny sampling of what this exciting company has to offer. We will revisit them again later this year when we take an up close and personal visit to the Fall River facility.