It was a pleasure to see the cheerful lanterns swinging above the streets in Saint Germain and Rue de Mail again this year for the fifth edition of Paris Deco Off.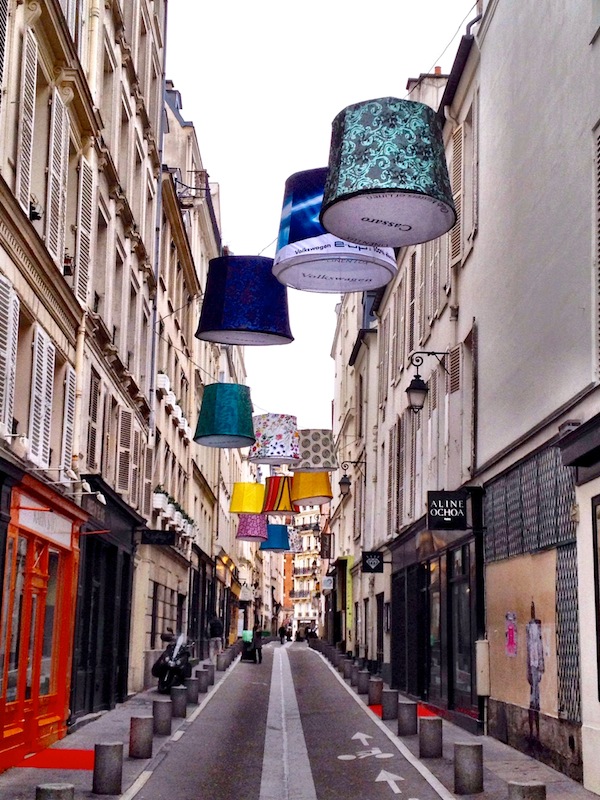 And while my visit to the show was unfortunately brief, it was clear that wallpaper is continuing to have its moment. As a return to tradition is being revived and retweaked in design, wallpaper offers a perfect way to update with pattern and color. Pierre Frey's new collection sources both classical and international motifs. From the baroque opulence of Venus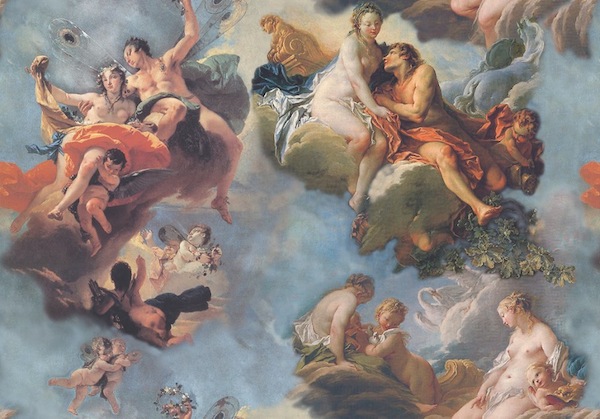 to the exotic tropical vegetation of Mojito,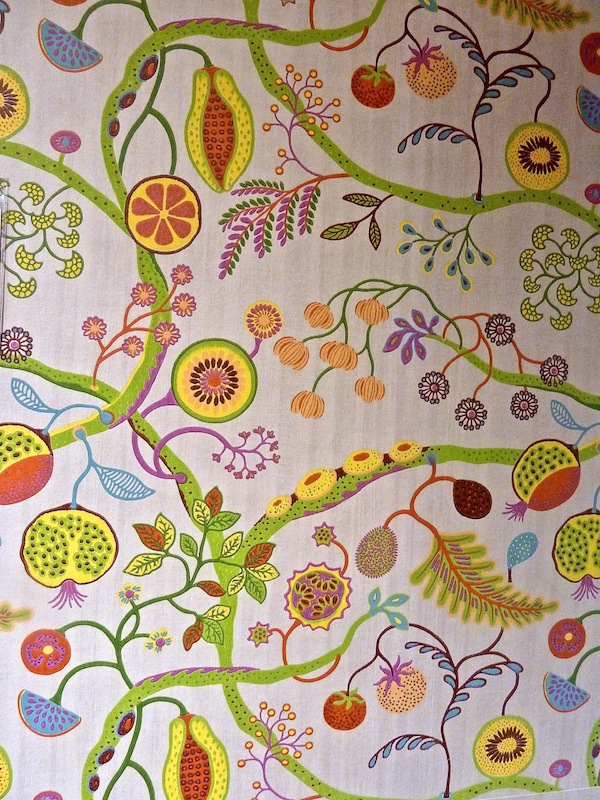 it's a cornucopia of visual references around the globe. The graphic Palazzo recalls a trip to Tuscany with its grand architecture and gardens,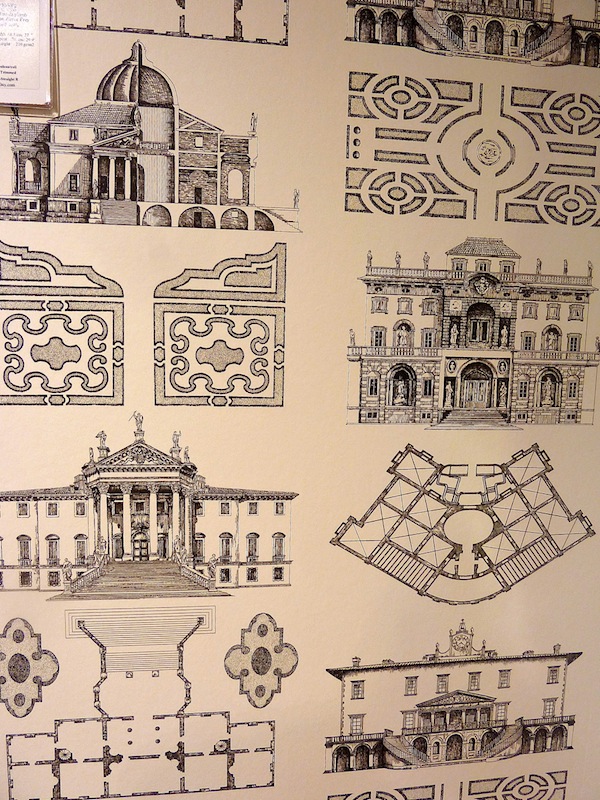 while Rangoon depicts memories of a trip Patrick Frey took to Burma visiting the archaeological site of Bagan with its dense proliferation of ancient Buddhist temples and pagodas.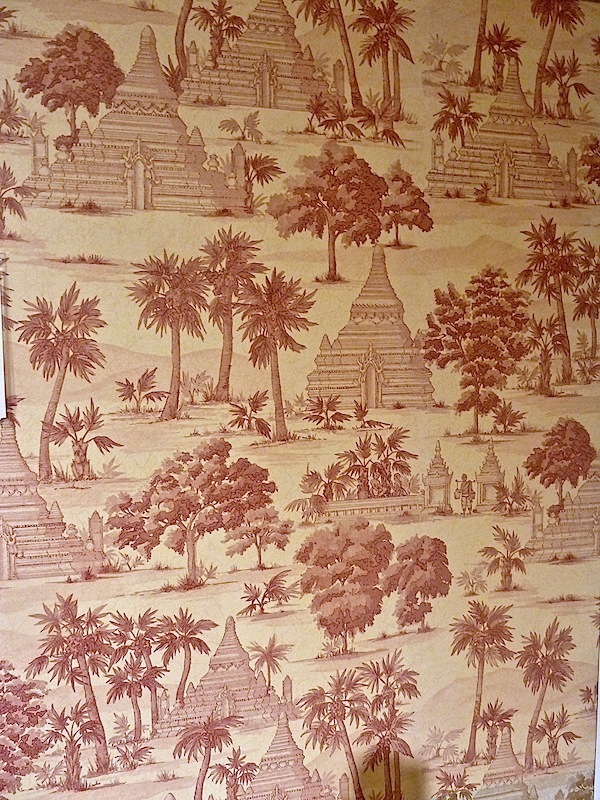 It is also stunning in the blue orchid colorway.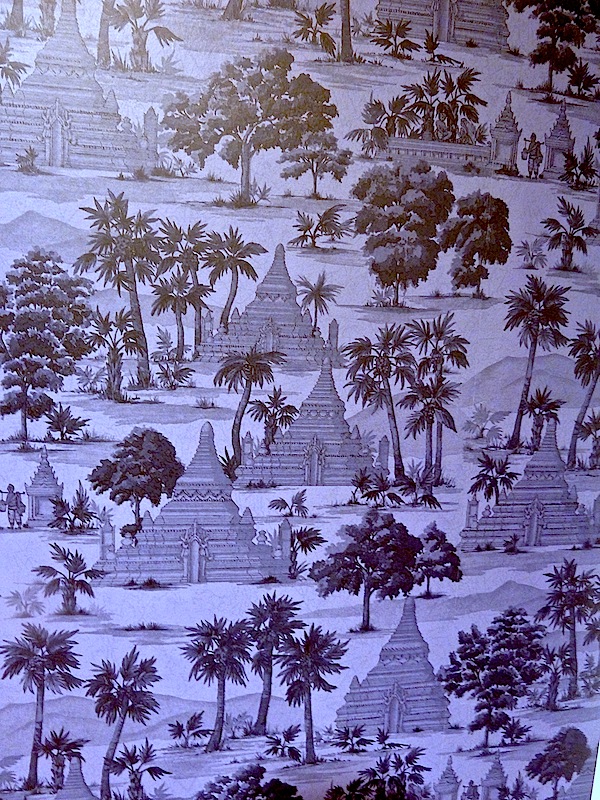 Toiles in particular are great story tellers and with their vast archives, Pierre Frey has ample inspiration. Always looking back to move forward, their new pattern documents a trip in the same way as this early Braquenié toile, which we saw in the archives when we filmed there last summer, shared Napoleon Bonaparte's expedition to Egypt.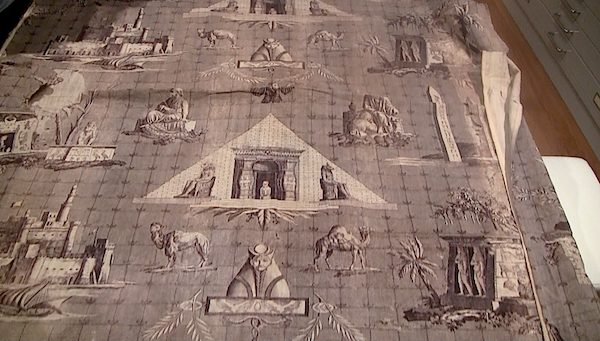 And Patrick's extensive collection of quilts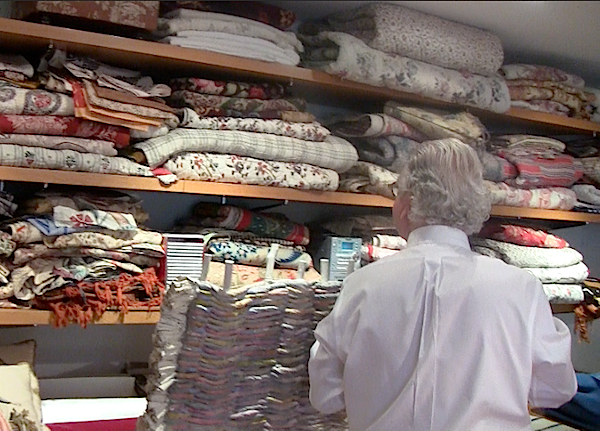 just might have been the inspiration for l'Armoire de Marguerite, a pattern realized by the painter Jean Pierre Marladot. With its width and scale, it would make a dramatic artful statement.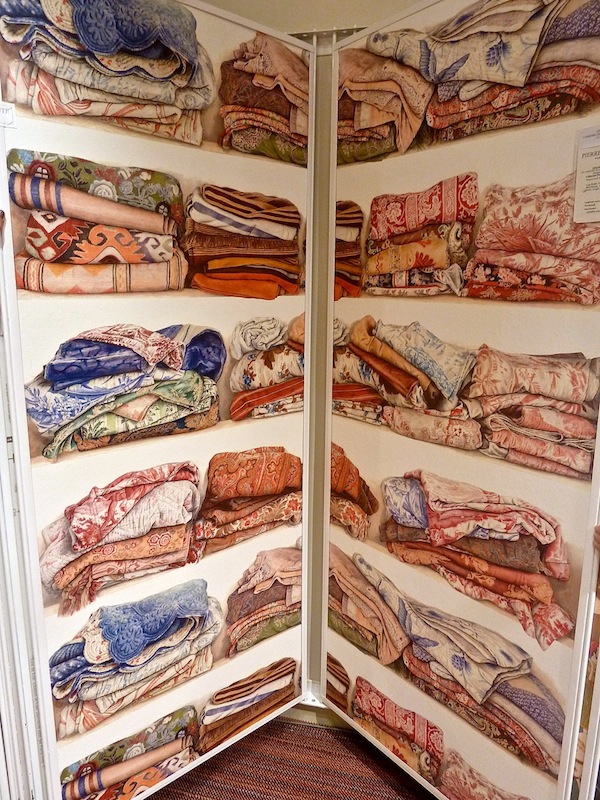 The lush tropical Mauritius had a starring role in their film Escapade from last fall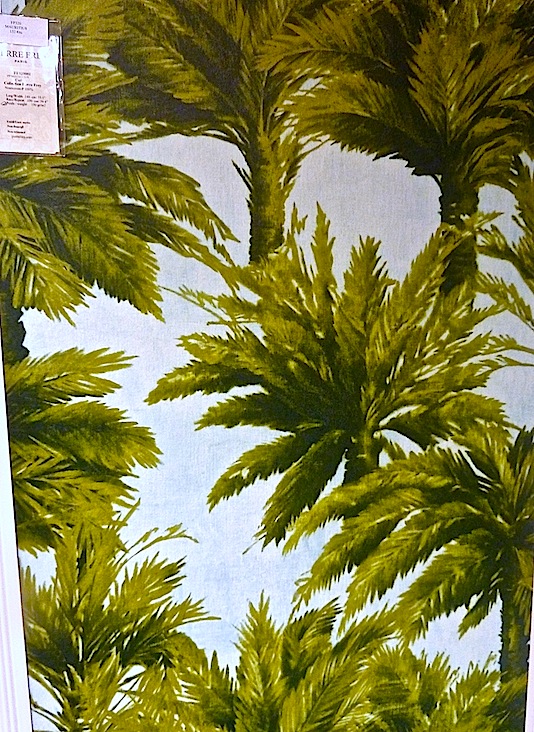 and looks great on a wall in their 16th century offices
photo courtesy of Pierre Frey
Confetti, the adorable new children's collection, includes a variety of wallpaper patterns as well. Ouistitis is a toile so charming that it could work for more than merely boys' and girls' rooms. Available in 5 wonderful colorations, a favorite was the chic Guimauve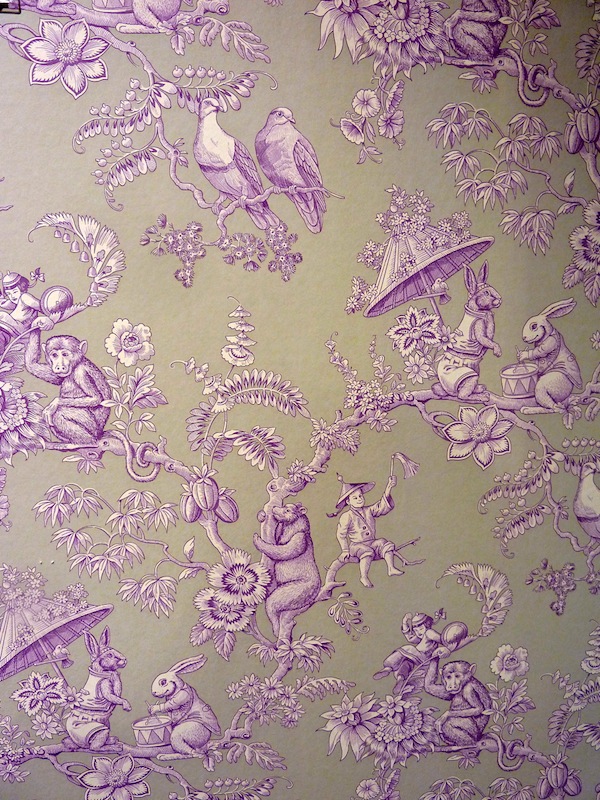 The zoo-like Leon and Zoe is a whimsical graphic print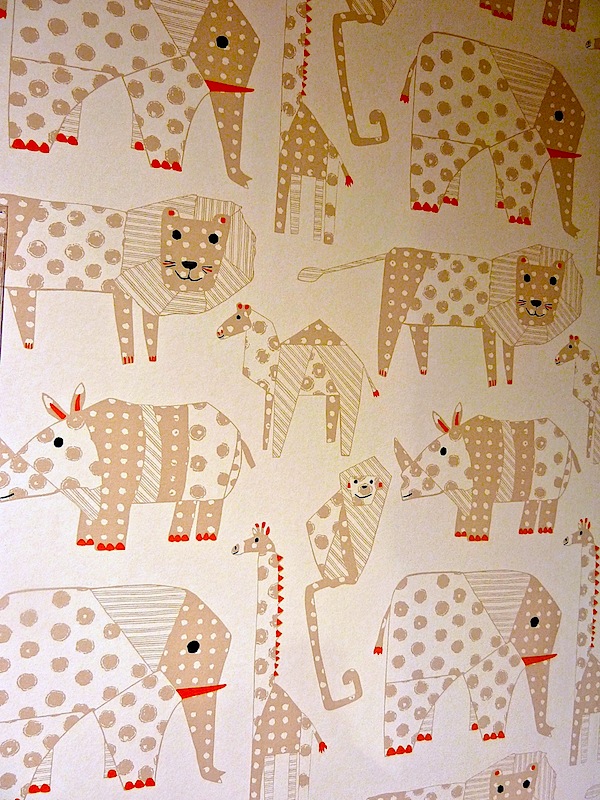 and the playful Les Bidules (in colorway Scoubidou), designed by artist Gael Davrinche, captures a childlike artistic vision. This is just a sampling. Be sure to stop by their website to see the full collection.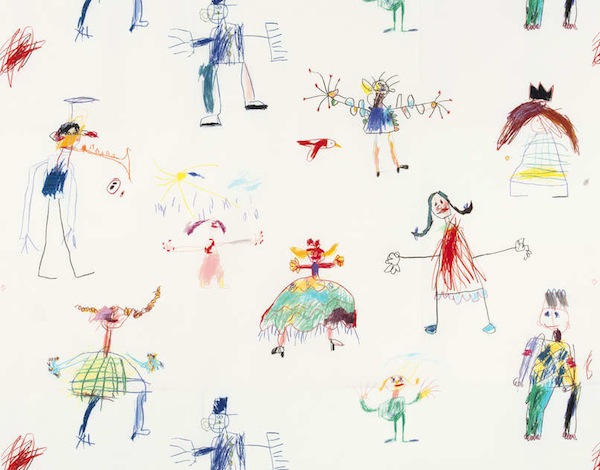 Jim Thompson introduced their second wallpaper collection, Temple of Dawn at Deco Off and the very first, Pagoda and Palms, for their exuberant No.9 collection. I am a fan of No.9 Design Director Richard Smith's work for the young division of the Thai label and the new wallpaper line has the same handcrafted appeal of his previous collections.  The namesake paper, is an updated and oversized take on delft tiles. In a classic blue and white watercolor effect, it is a fresh and fun twist on tradition.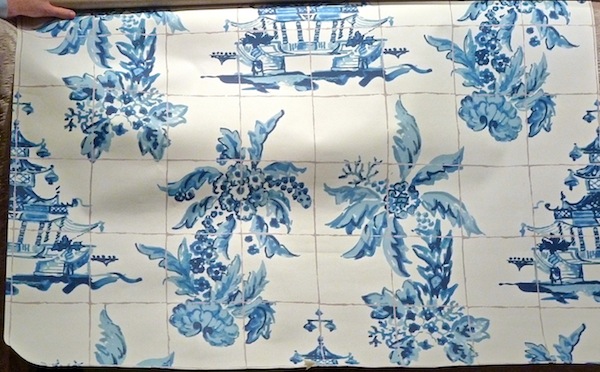 Butterfly House expresses the current vogue for nature and garden in fashion and design. Inspired by an 18th century Chinese porcelain snuff-box, Richard translated the decoration into large, lighthearted watercolor sketches.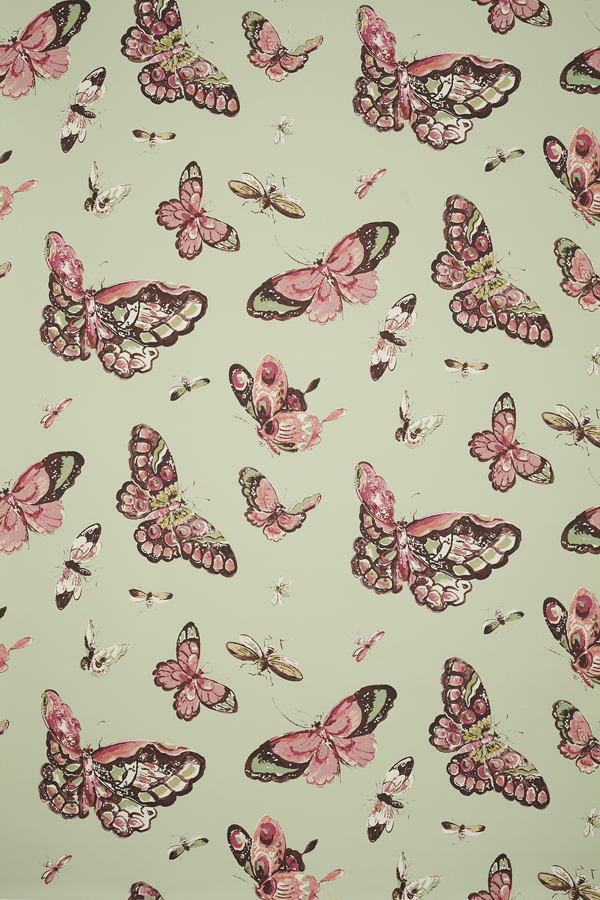 In situ you can see the impressive scale.
photo courtesy of Jim Thompson
Another twist on tradition is Tea Party, a clever updated version of a classic toile. Based on a previous No.9 fabric, the wallpaper has been simplified for a more graphic appeal. Exotic and yet contemporary, it is available in five elegantly livable colorways .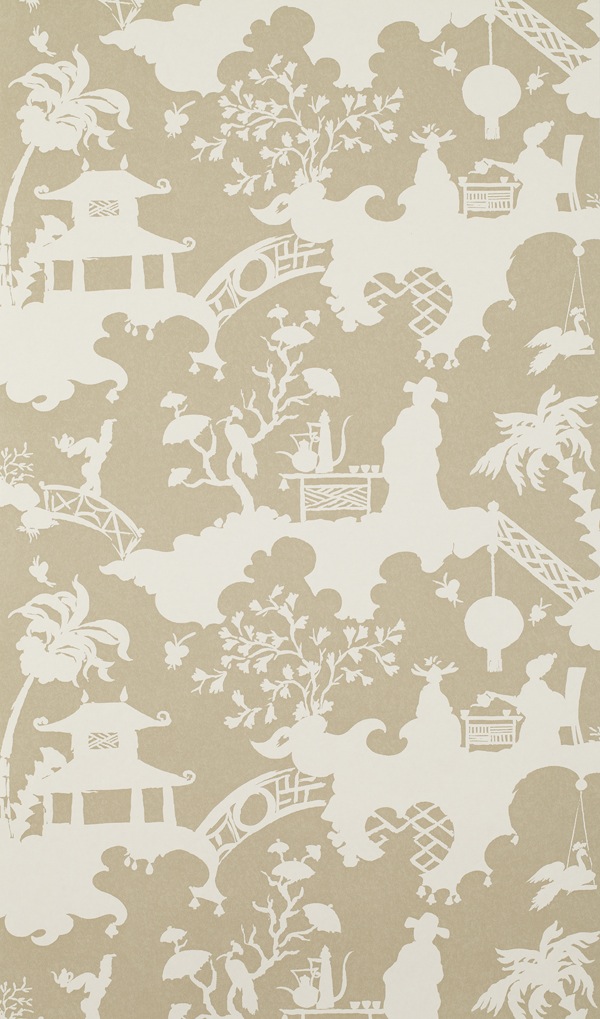 Inspired by the border on a Chinese Deco carpet, Shanghai Stripe, with its hand drawn quirkiness, has definite Asian undertones without overt references. All five colorways have an understated metallic detail, lending them a glamorous edge.
From last year's print collection, Agiasos is a tile inspired pattern. With bold lines and painterly hand, this is a paper with endless possibilities. I love this lemony ochre colorway that can function as a go with everything neutral yet adds a vibrant intensity.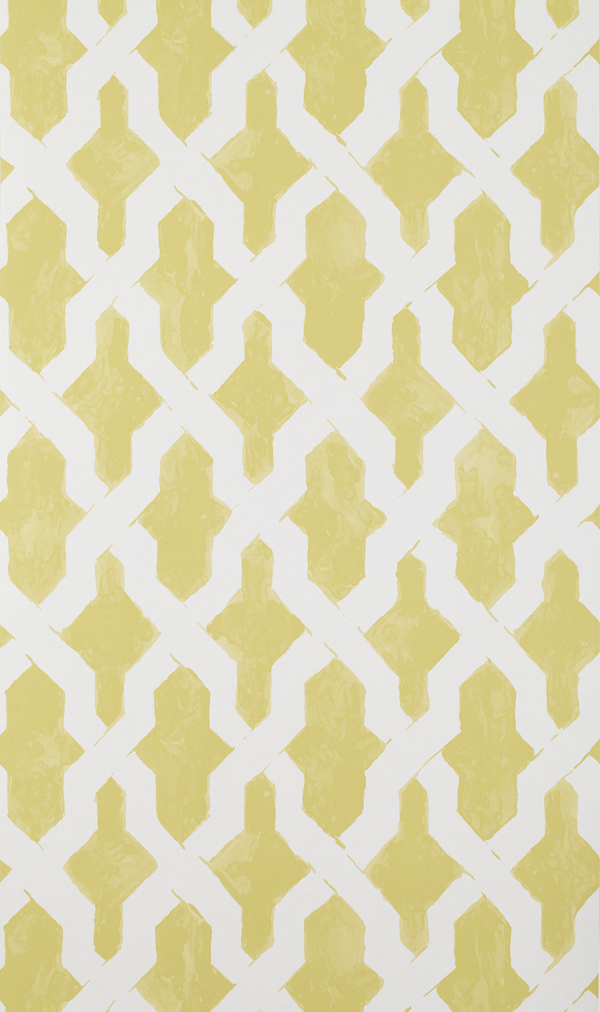 And a final favorite is the elegant Berarderie. Named for Christian Berard and his famous trompe-l'oeuil painting in the Institut Guerlain, this wallpaper is the slightly more regular yet still painterly version of faux panelling. Perfect for any room, it is a way to add subtle texture, pattern and depth.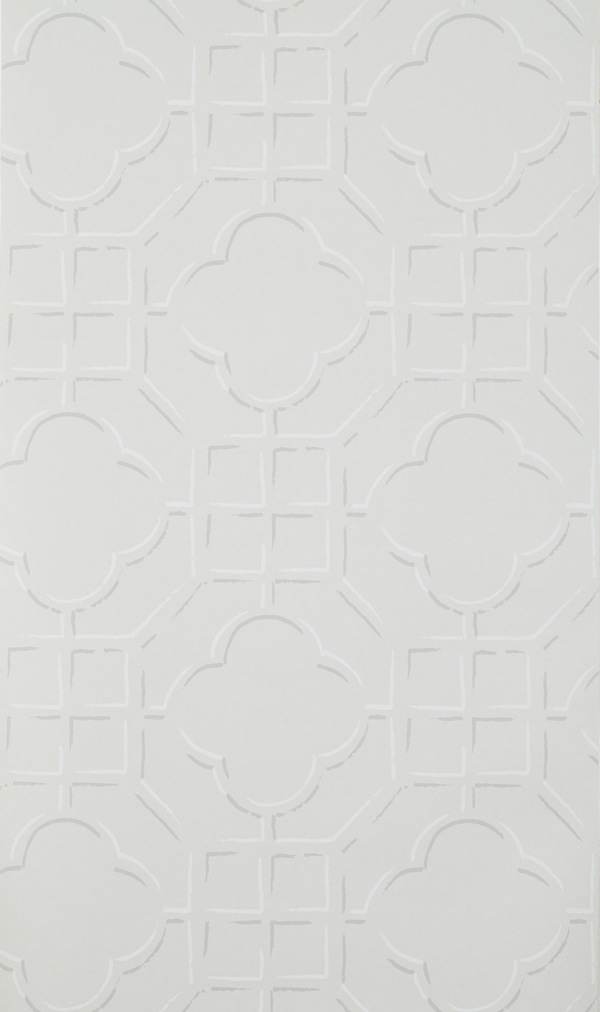 It's no surprise that de Gournay is offering several new beautiful papers. The showstopper is St. Laurent, inspired by similar 18th century panels in Yves St. Laurent's home. Painted to replicate the faded beauty of the originals, the panels are exotic delights of birds in an eden of flowering bushes and flowers. The panels are unusually large at four feet wise and eleven feet high.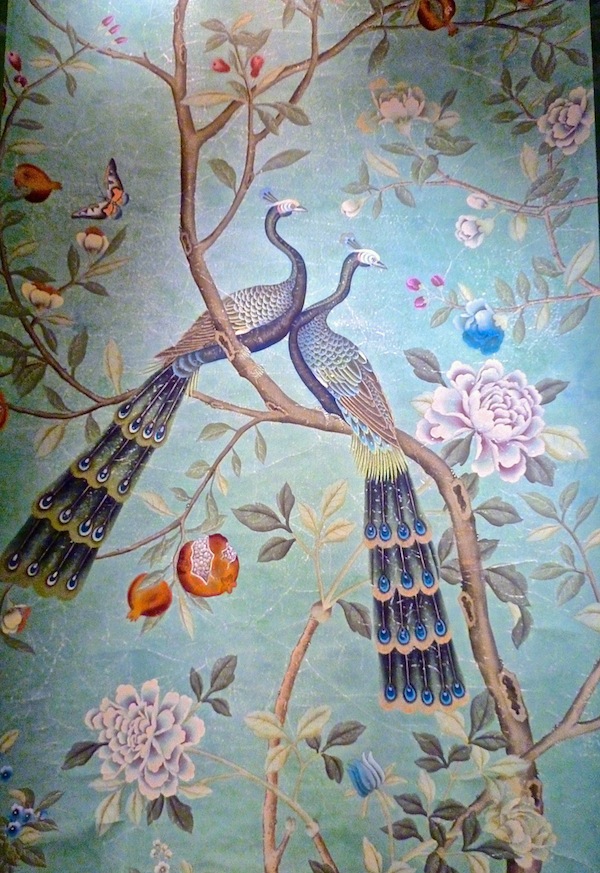 Marketing manager Anneke Von Trotha Taylor couldn't wait to share these fabulous orange panels with me, knowing I would love them. She was right – stunning.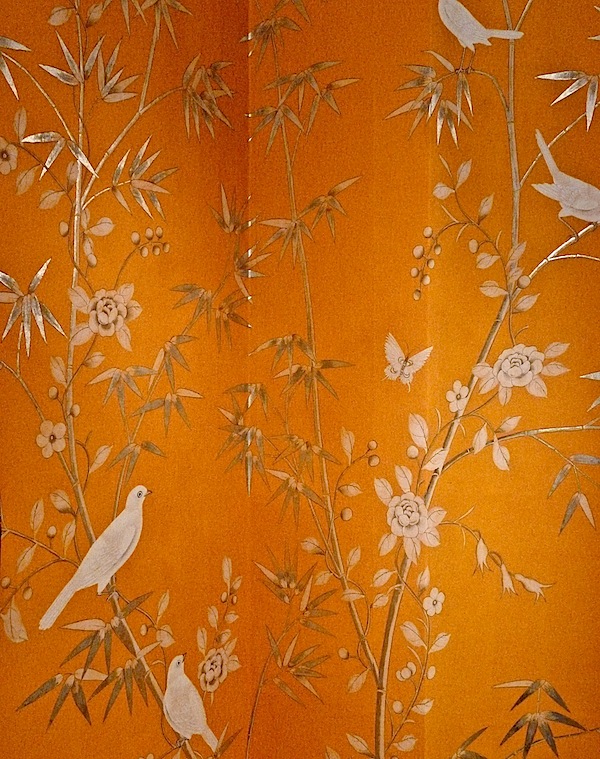 In their first Paris Deco Off showing, Cole and Son debuted their new Folie collection in a stylish pop up showroom on the Left Bank. Inspired by the grand gardens of great French estates, the collection is a perfect example of how nature can yield a colorful take on tradition. From the energetic tree of life Fontainebleau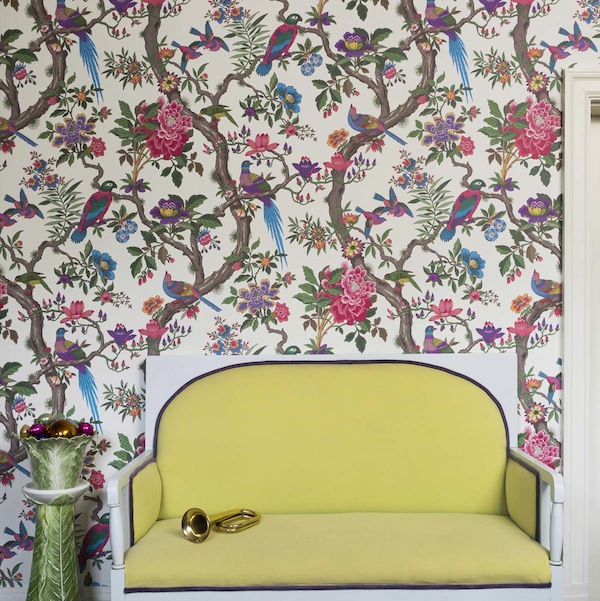 to Versailles, a technicolor update of 18th century French scenic wallpapers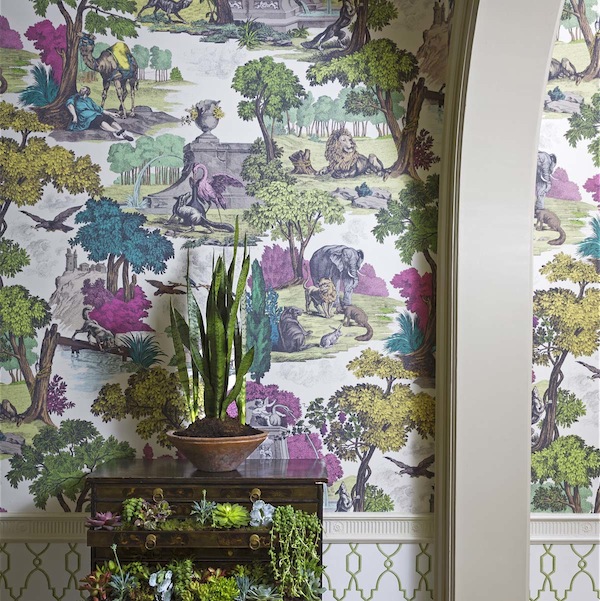 to the classic toile Villandry, inspired by the grand gardens of the chateau of the same name,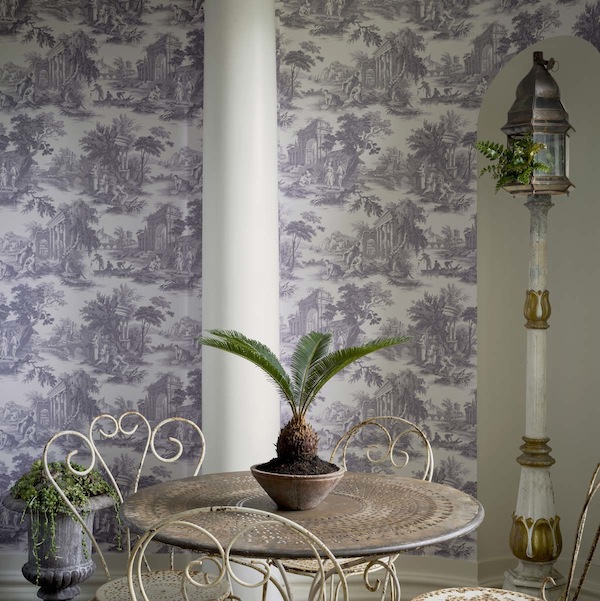 or the ultra versatile bamboo trellis Bagatelle,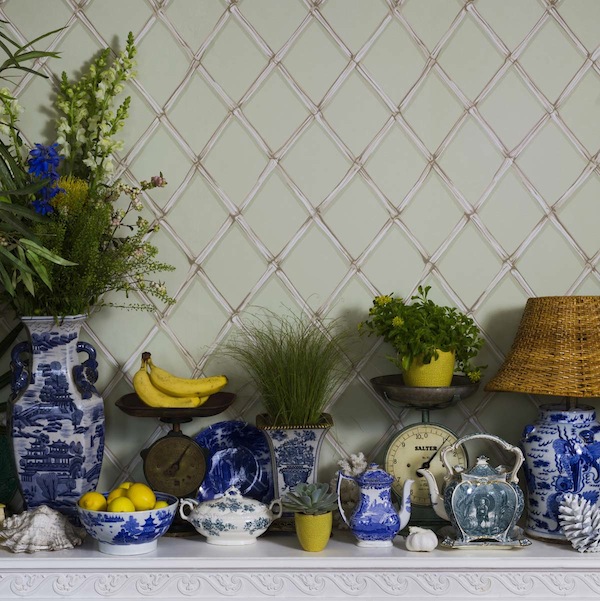 there is a range from tame to deliciously decandent to satisfy everyone's decor demands. Some patterns like the delightfully graphic Rousseau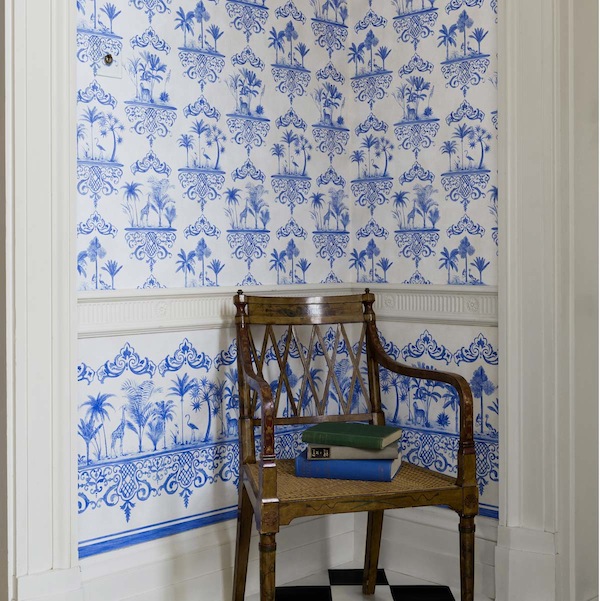 coordinate with a charming border that could be used in conjunction or on its own in a myriad of applications.
Six photos above courtesy of Cole and Sons
All these collections of charm, whimsy, color and imagination offer ample opportunity to return to tradition with a tantalizing twist. I for one, am delighted to see wallpaper make a concerted comeback.