Pierre Frey is a welcome anomaly in our modern world. A luxury company, family owned, and privately held, it is dedicated to both the preservation of the past and innovation for the future. As President and Creative Director, one of Patrick Frey's passions has been to build an extraordinary archival textile collection, now containing over 30,000 documents, that has become an invaluable resource for not only the company but designers, museums and customers around the world. This summer Susanna and I had the coveted opportunity to visit the renowned archives in Paris. Tag along as Patrick and Pierre Frey archivist Sophie Rouart give us an inspiring and illuminating tour.
It is not just the heritage firms of Braquenie (acquired in 1991) and Le Manach (acquired last spring) which contribute to the estimable archives. Patrick and his wife travel the world, constantly on the prowl for inspiration. Whether it's in his backyard, China, Indonesia or Africa, his educated eye and open mind bring the world home to Paris. It could be a 19th century fisherman's stool, bought for its distinctive linen stripe,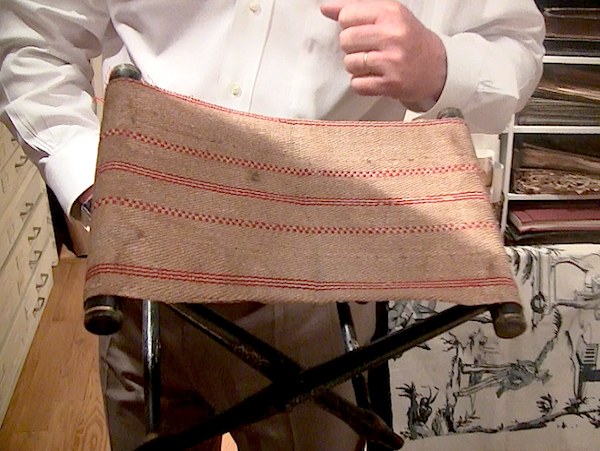 this exquisite totally handmade Empire (circa 1800) man's garment,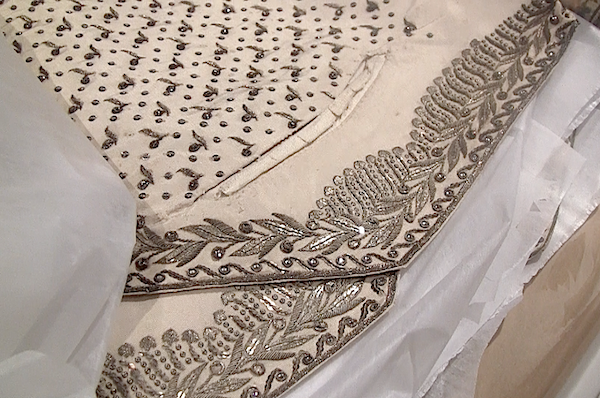 or one of the extensive collection of antique Provencal coverlets, all eliciting the passion of discovery and love of outstanding workmanship.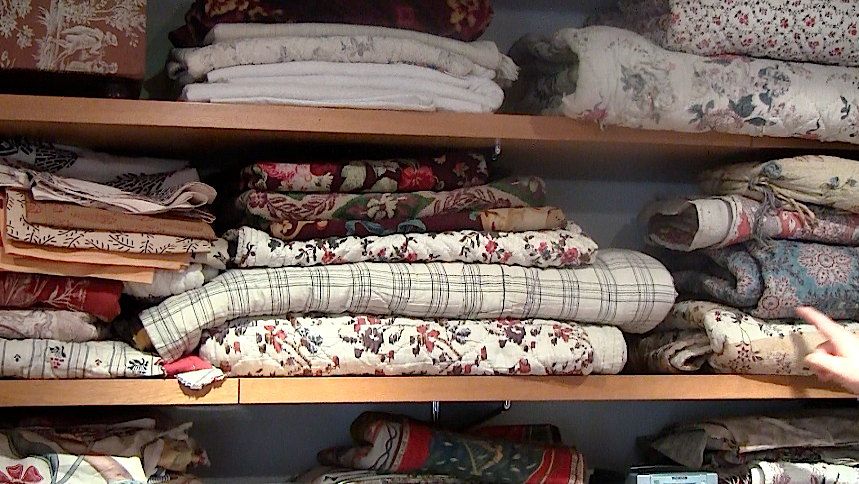 And Patrick's office displays the eclectic mix that fuels the creative flame. From a 19th century Corot inherited from his father, to an arrow purchased from an Indian tribe in Sante Fe to modern sculptures, Corbusier classics from the 20's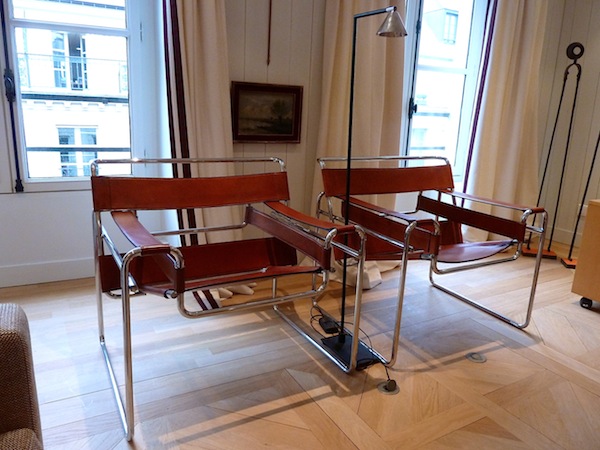 or a Jacques Grange desk, his enthusiasm for great design is untold.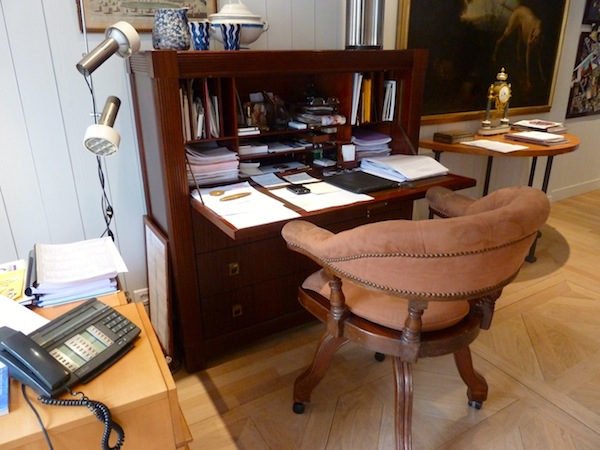 But history and the archives are only a part of the story. While the firm is dedicated to protecting and promoting the legacy of these great heritage brands, creation is the buzzword at Pierre Frey. So whether it is digging into the past for a collaboration with a historic chateau,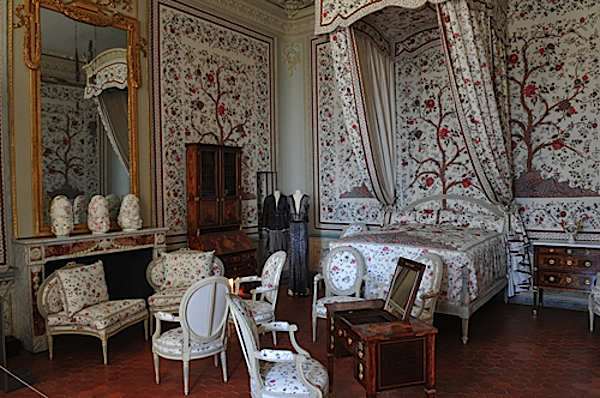 creating a charming children's line of whimsical prints, inspired by the burgeoning Frey clan,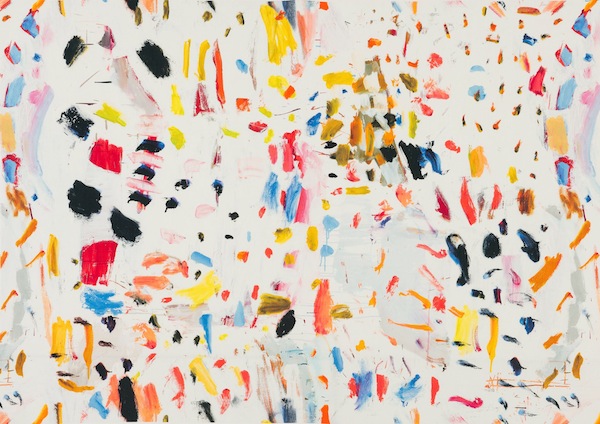 or commissioning a sexy evocative video feature, the creative spirit knows no bounds.
I am looking forward to seeing and sharing with you the latest from Pierre Frey at Deco Off later this week! À bientôt!