It's always hard to believe when a year comes to a close. And as the new one approaches, it also means it's time for the Quintessential Guide to Champagne 2017 edition. While I believe champagne is wonderful at any time of the year, there is no more traditional time to indulge than on New Year's Eve. Let's kick off New Year's Eve in style with Cary Grant popping some bubbly for Ingrid Bergman (waiting in the bedroom beyond) in her fabulous London flat in Indiscreet. If you've ever wondered the how and why of champagne, read on and if you've visited this discussion in the past, you can hop to the end for some drinking suggestions with several new additions for this year.
Champagne has been a celebratory drink for centuries, enjoyed and depicted in paintings as early as 1734 in Jean-François de Troy's Le Déjeuner d'Huîtres (lunch of oysters), below, one of two paintings commissioned for King Louis XV's dining room at Versailles.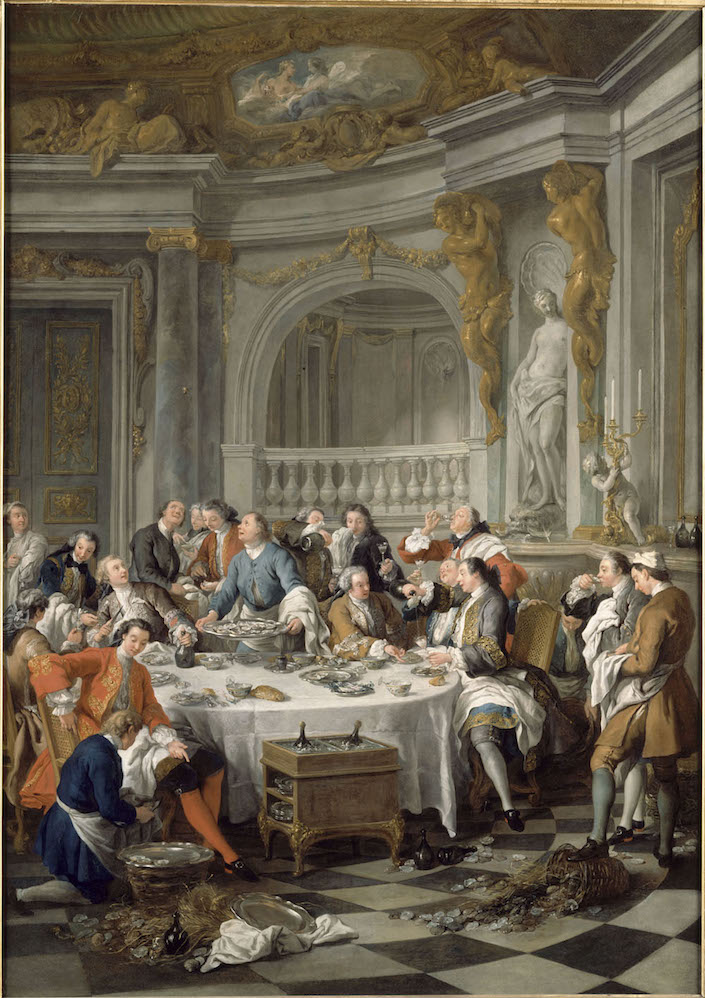 Centuries later, another world leader, Winston Churchill, frequently professed his love for champagne, oft repeating Napoleon's quote "I could not live without Champagne. In victory I deserve it. In defeat I need it."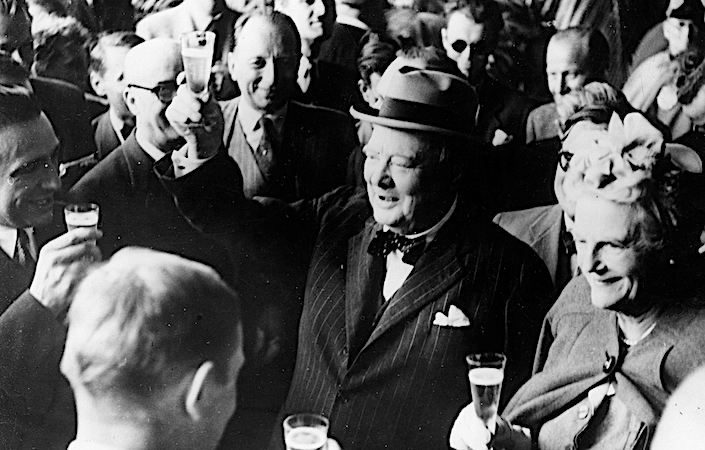 His favorite label was Pol-Roger (deliveries to 10 Downing Street below) and during a lunch celebrating the liberation of France in 1945, he developed a lifelong friendship with Odette Pol-Roger.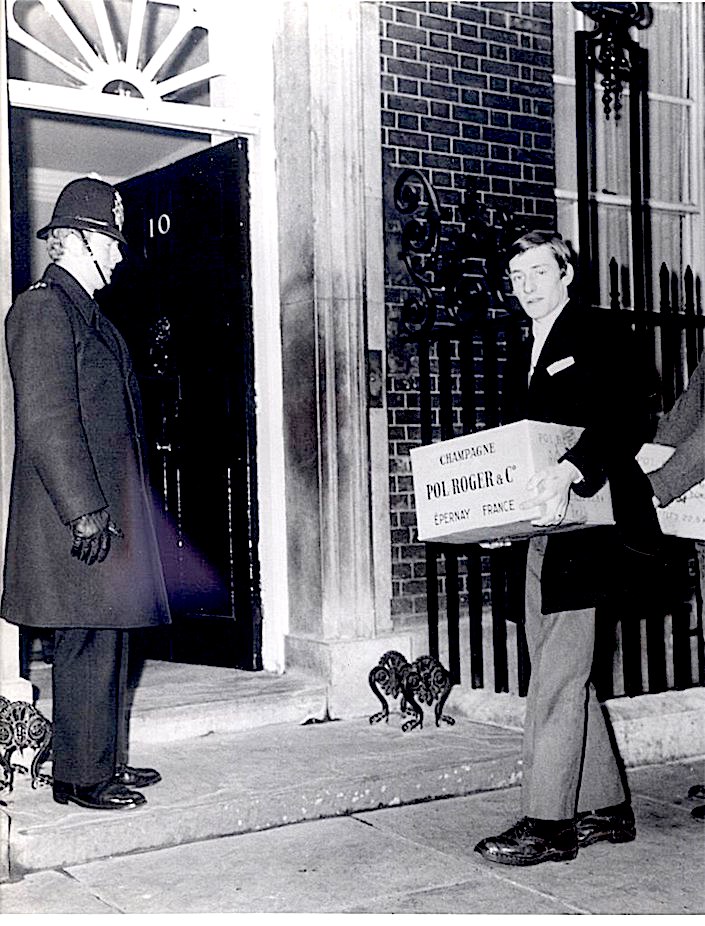 After his death in 1965, she had all Pol Roger labels destined for the United Kingdom bordered in black in tribute to him. Their prestige champagne today is in fact the Cuvée Sir Winston Churchill, bearing his portrait on the bottle.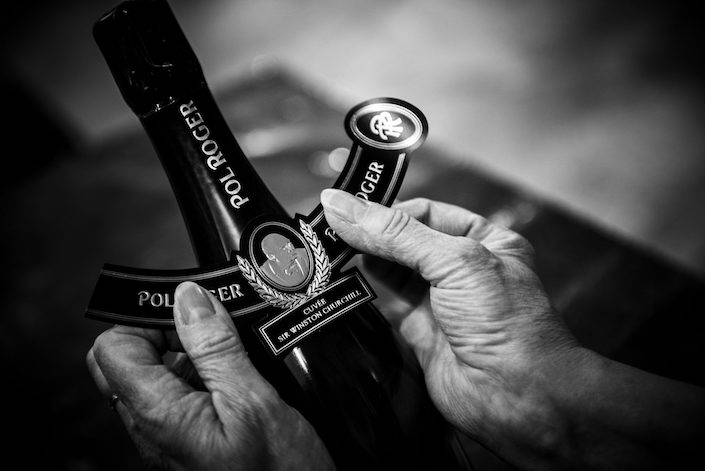 As you may know, in order to be called Champagne the wine must be produced within the boundaries of the Champagne Region in France.  This Region was delineated many generations ago and must be adhered to with strict regulations.  Therefore, when you look at the prices of Champagne and wonder why they are so high, you must realize all the many factors that go into the making of that final bottle.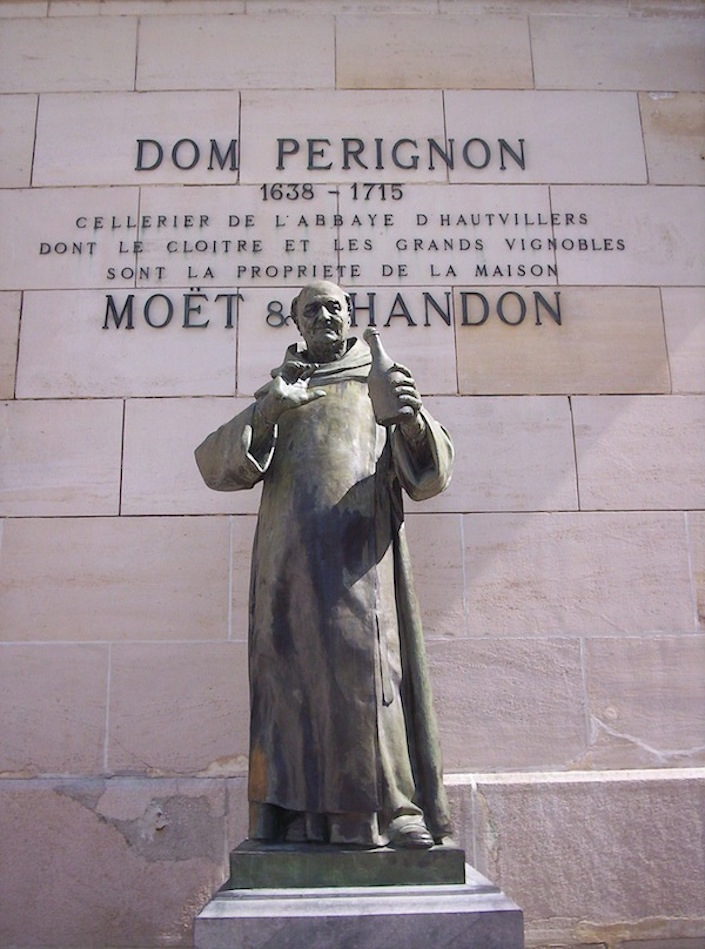 The history of champagne goes back about 300 years thanks to that famous monk above, who discovered by accident the wonders of extra wine fermentation producing those lovely bubbles. The key process in producing Champagne is that SECOND fermentation which occurs in a sealed bottle. The entire process is described below.
SELECTING THE CUVÉE (La Cuvée)
The cuvée is the base wine selected to make the Champagne. The most expensive Champagnes are made from cuvées from selected vineyards in the Champagne region, which can be a pure grape variety, such as Chardonnay or Pinot Noir, or a mixture of several grape varieties. If a Champagne is made exclusively from Chardonnay, it is called "blanc de blanc," white wine from white grapes. Most Champagne is made from mixed cuvées.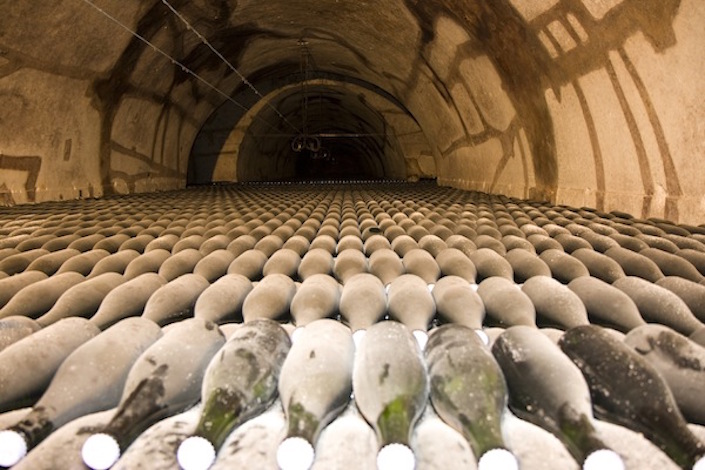 THE TIRAGE
After the cuvée is selected, it is bottled with a sugar and yeast mixture and capped. The resulting mixture – the tirage – is placed in a cool cellar (55-60°F), and allowed to slowly ferment. As the yeast consumes the sugar, it produces the carbon dioxide which creates the characteristic sparkle of Champagne.  The yeast cells die but the champagne remains in the cellar to age and develop a more layered flavor. Non vintage champagne must be aged for at least 15 months and vintage for a minimum of three years before disgorgement (see below).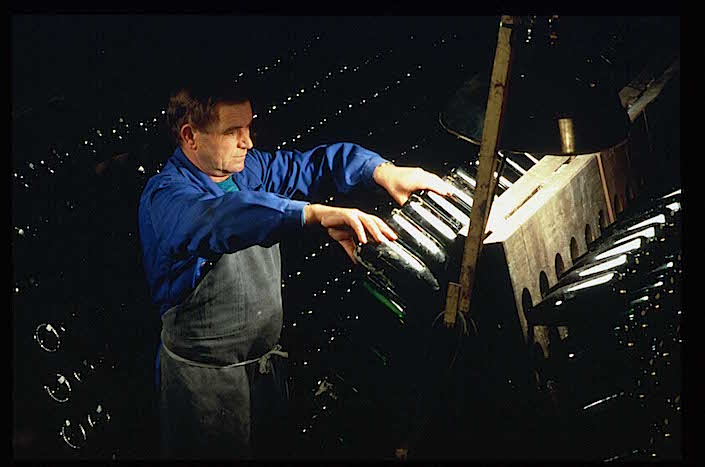 RIDDLING (Le Remuage)
After the aging process is complete, the dead yeast cells are removed through a process known as riddling. The Champagne bottle is placed upside down in a holder at a 75° angle. Each day the riddler comes through the cellar and turns the bottle 1/8th of a turn while keeping it upside down. This procedure forces the dead yeast cells into the neck of the bottle. A riddler, shown above, typically handles 20,000 to 30,000 bottles per day. While some premier houses still complete the process by hand, many have moved to an automated machine process.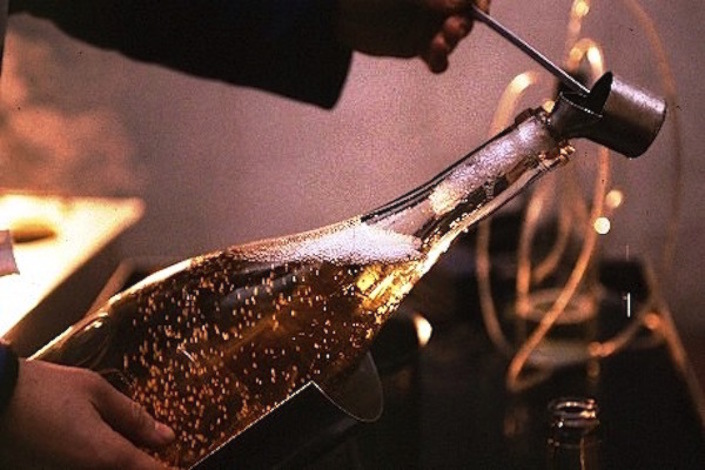 DISGORGING
The Champagne bottle is kept upside down while the neck is frozen in an ice-salt bath, forming a frozen plug containing the dead yeast cells. The bottle cap is then removed and the pressure of the carbon dioxide gas in the bottle forces the plug out leaving behind clear Champagne. At this point the DOSAGE, a mixture of white wine, brandy, and sugar, is added to adjust the sweetness level of the wine ranging from very dry (ultra brut) to very sweet (doux), with brut being the most common. The bottle is then corked and the cork wired down to secure the high internal pressure of the carbon dioxide.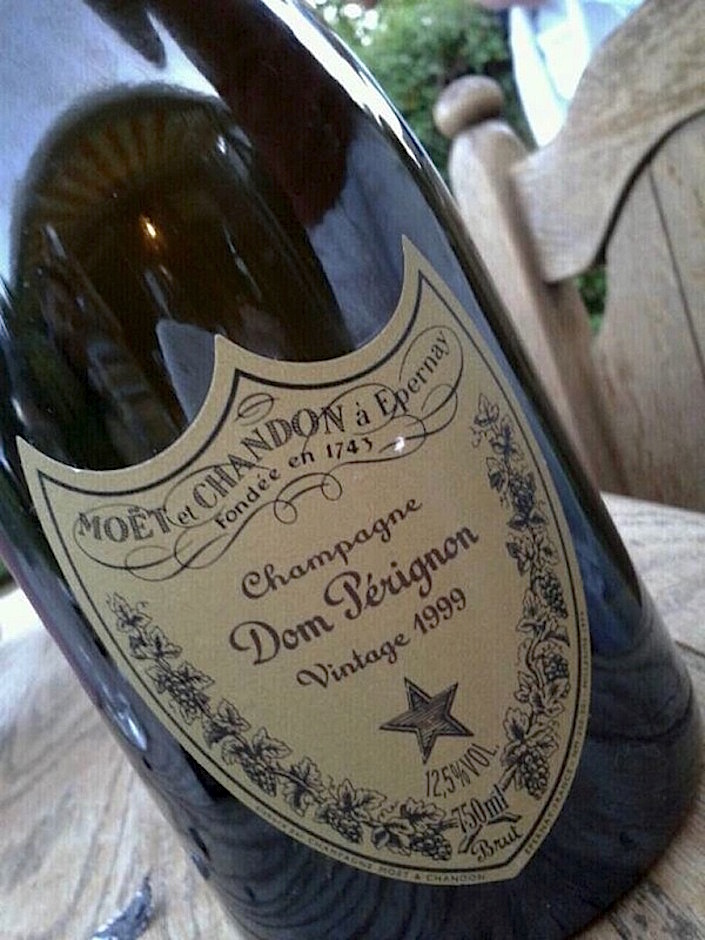 Many Champagne houses produce "luxury cuvées," their best and most expensive wines. Dom Pérignon is the luxury cuvée of Möet & Chandon; Cristal is the pride of Roederer. Bollinger produces R.D. or "recently disgorged" wines. For example, you can purchase a 1982 Bollinger R.D. that was disgorged in April 1991, nine years after being placed in the bottle.
Last year I asked well respected wine critic Antonio Galloni of Vinous to make some suggestions, which would still be great picks for this year. For vintage champagnes this year, he picked the 1990 Krug Collection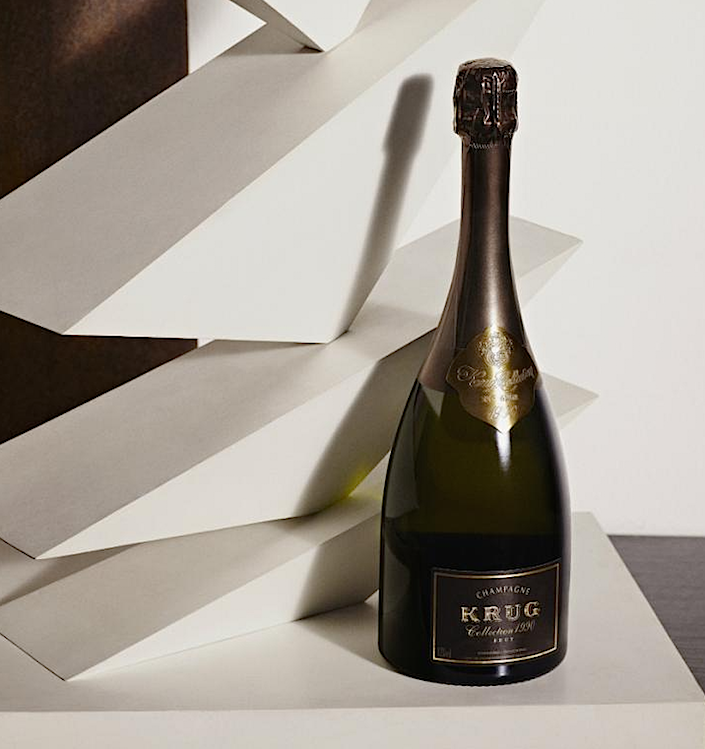 2007 Louis Roederer Cristal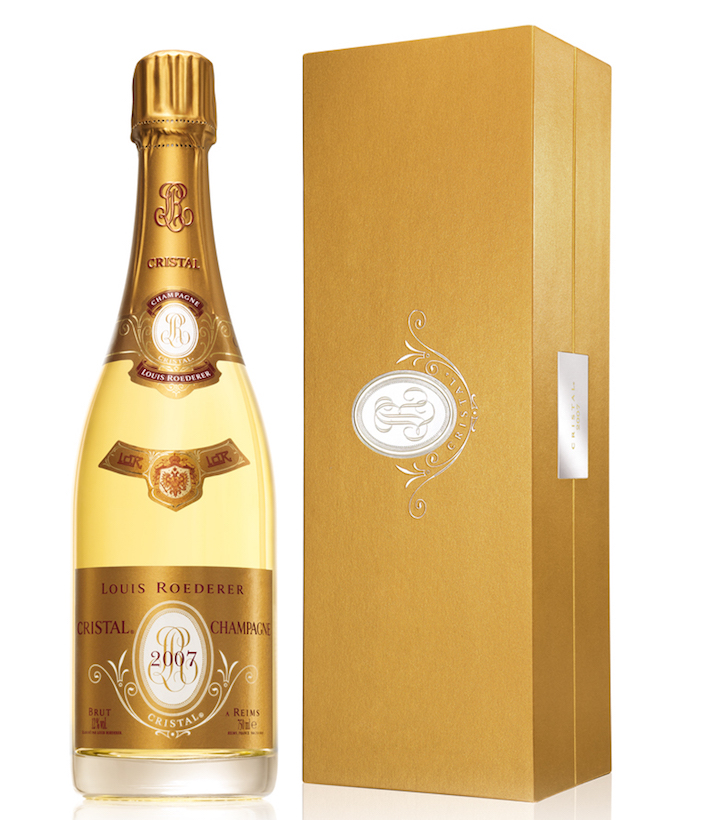 Taittinger's 2006 Comtes de Champagne – I noticed this year he added the 2002.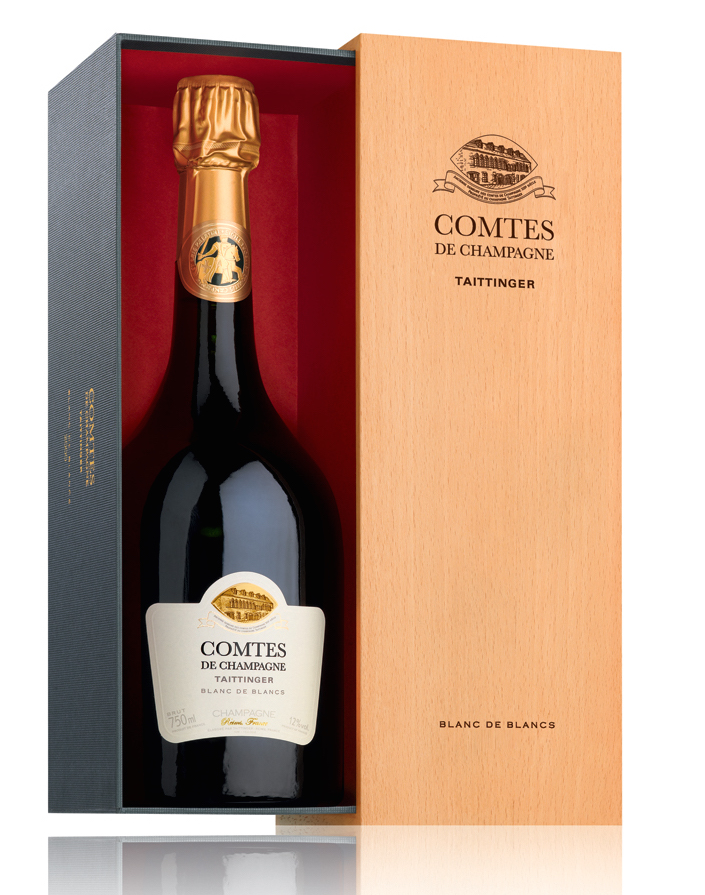 For vintage rosé, Antonio selected the elegant 2006 Deutz Brut Rosé Amour de Deutz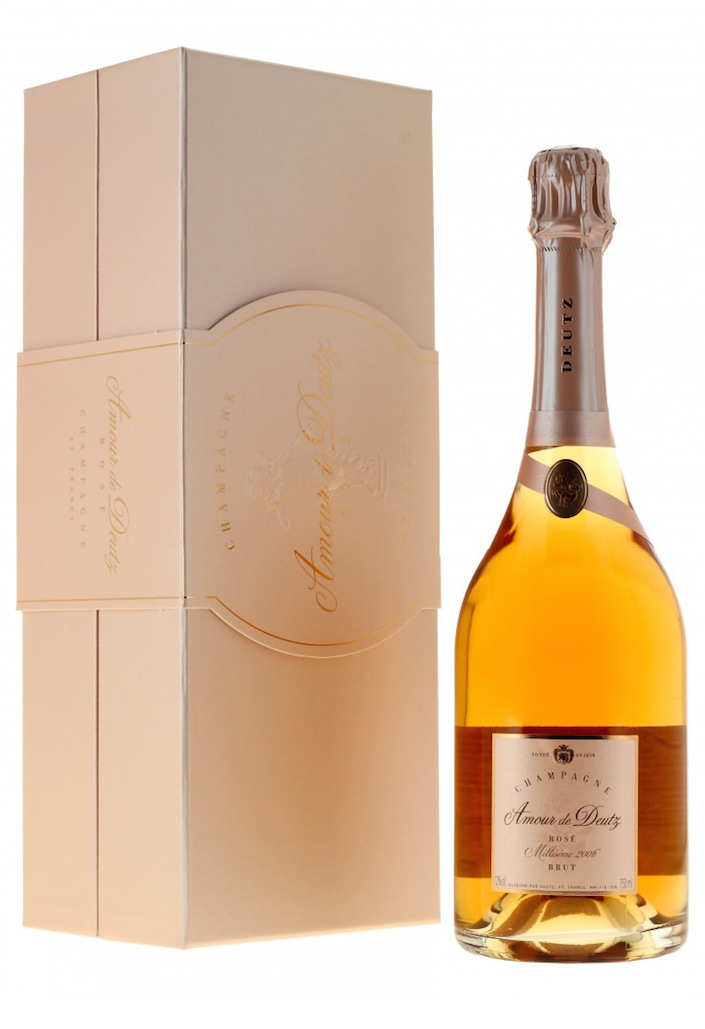 and the 2005 Dom Pérignon Rosé.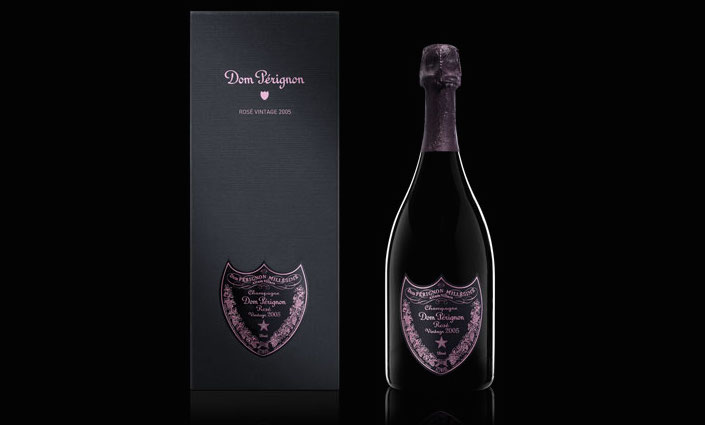 Grower champagnes, those that come directly from families who own their own vineyards, are a fast growing category. The champagnes from the big houses above are carefully crafted productions culled from grapes of hundreds of different vineyards. Grower champagnes focus on a single terroir offering the character of that particular place. Antonio's choices for this category last year were, for vintage:
2012   Cédric Bouchard – Roses de Jeanne Blanc de Blancs La Bolorée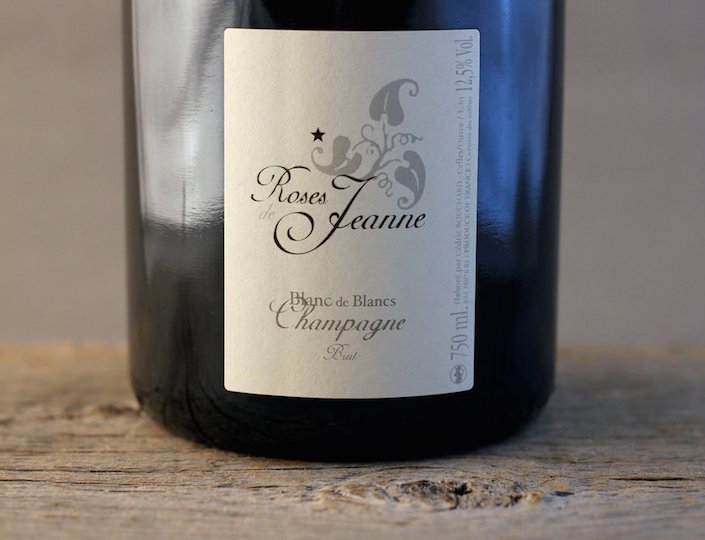 2010   Francis Boulard Brut Nature Les Rachais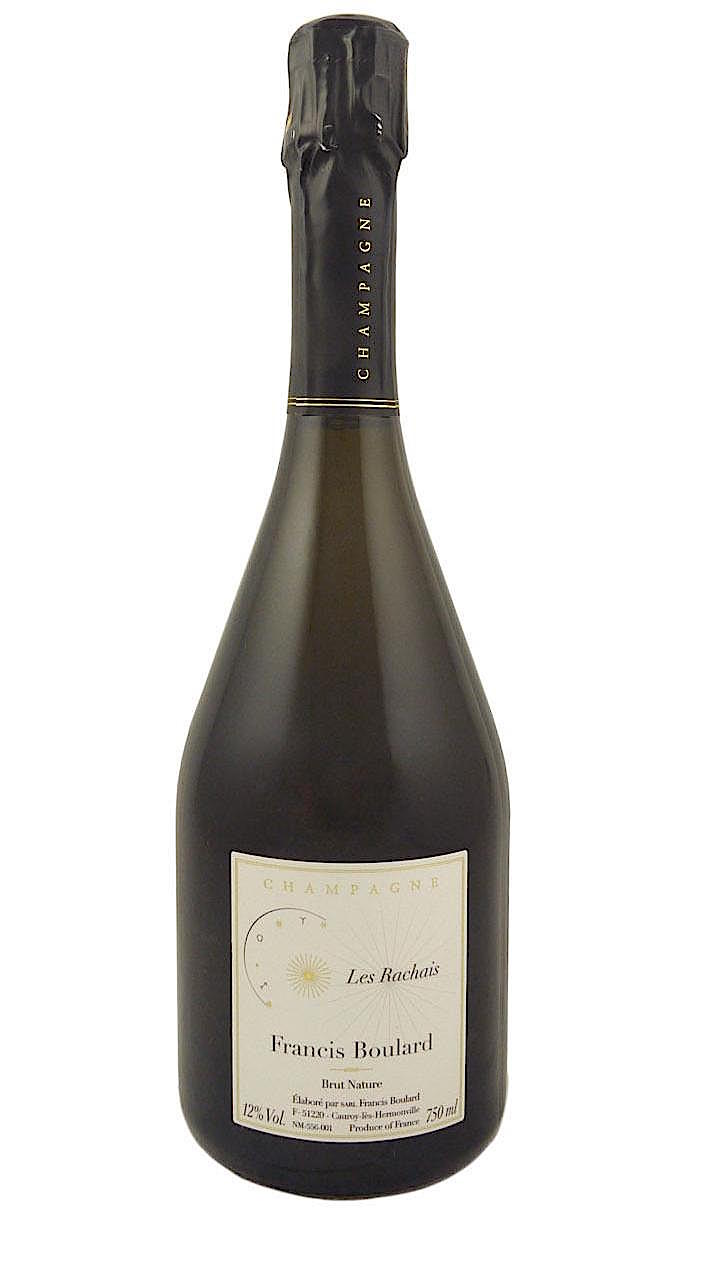 and for non vintage grower champagnes:
Agrapart Extra Brut Blanc de Blancs Terroirs Grand Cru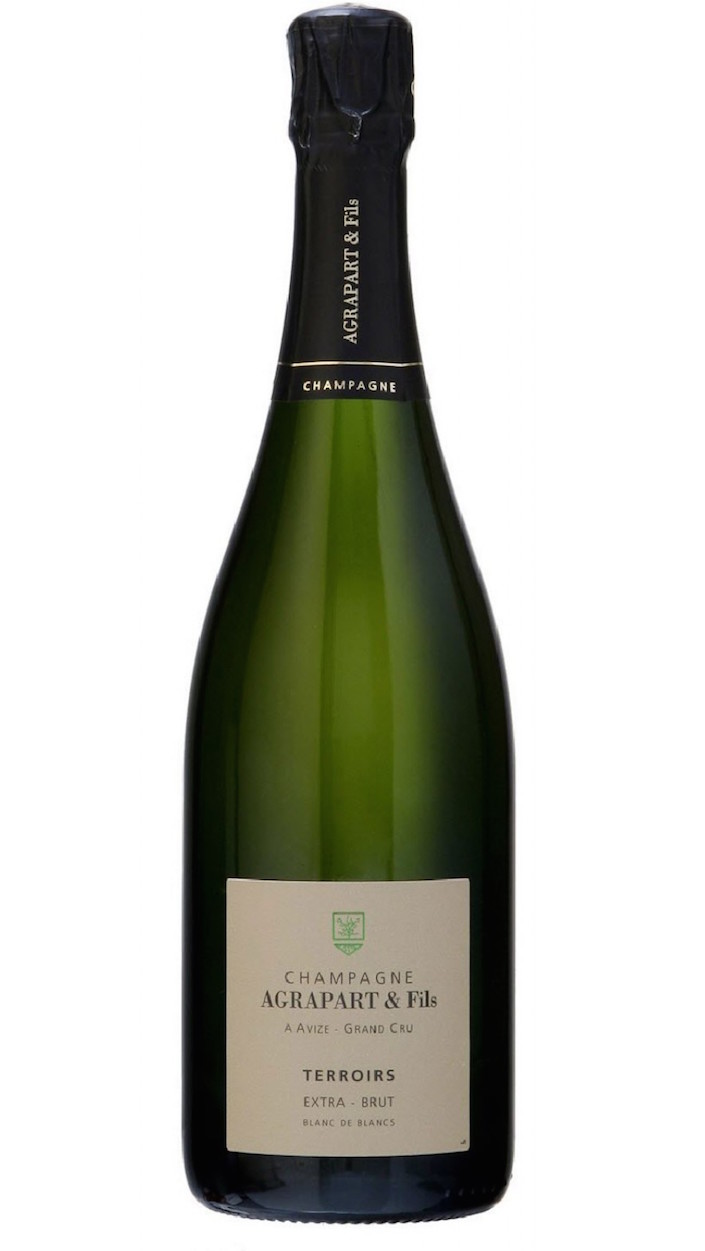 R. H. Coutier Brut Blanc de Blancs Grand Cru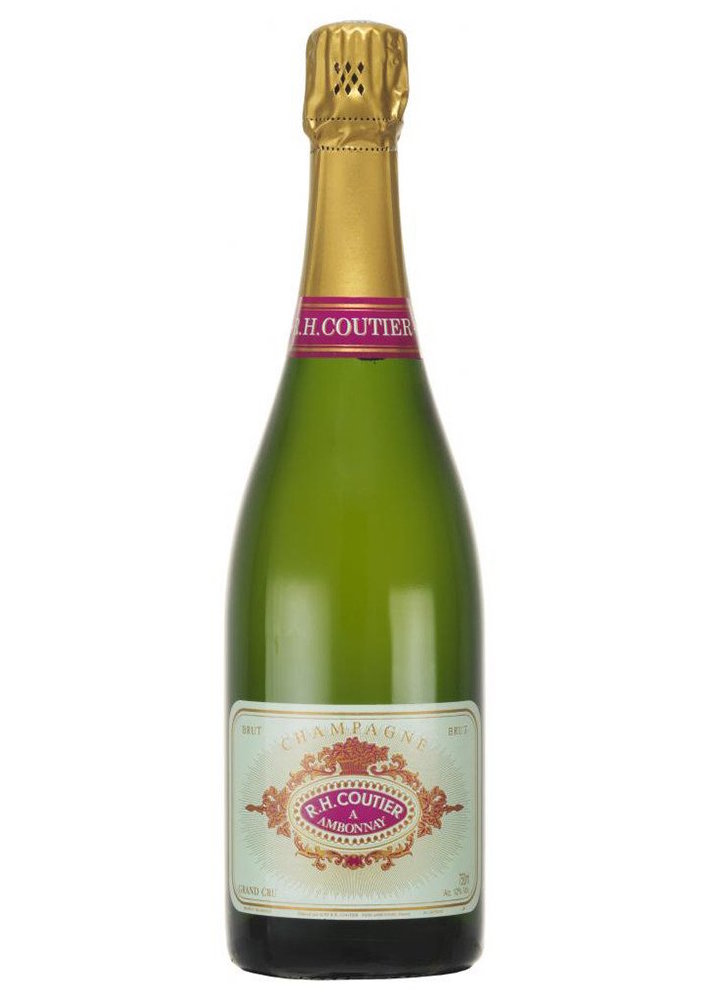 and for rosé, the Vilmart & Cie Brut Rosé Cuvée Rubis, below.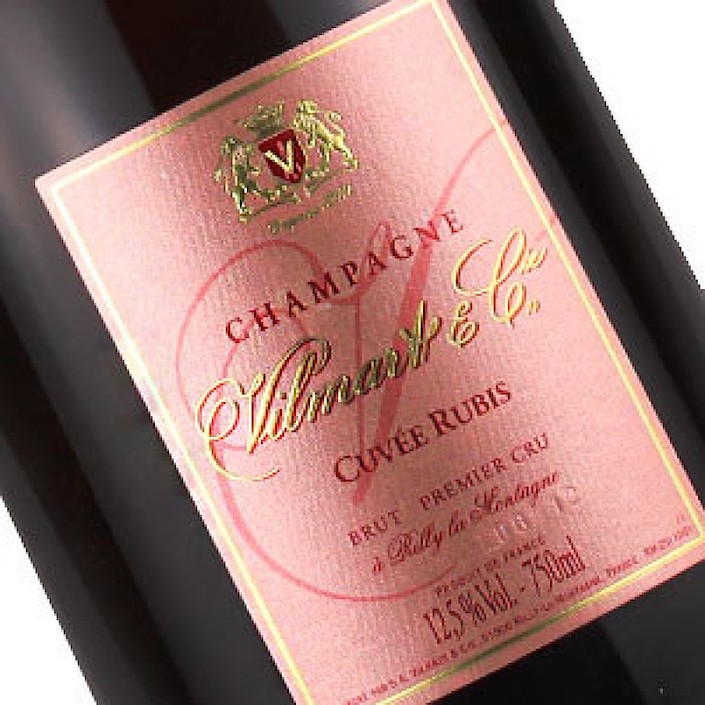 And finally for some of my picks for readily available classic non vintage champagnes.
New to the list this year, I am starting off with a lovely recommendation from good friend Eric Goujou of La Tuile à Loup – the Arlaux Brut Grand Bourgeois. Only recently available in the US, Arlaux is a family run estate in Epernay that has been making champagne using the less common pinot meunier grape since 1826. Interestingly, Wall Street Journal wine columnist Lettie Teague just published yesterday an interesting piece about pinot meunier focused champagne.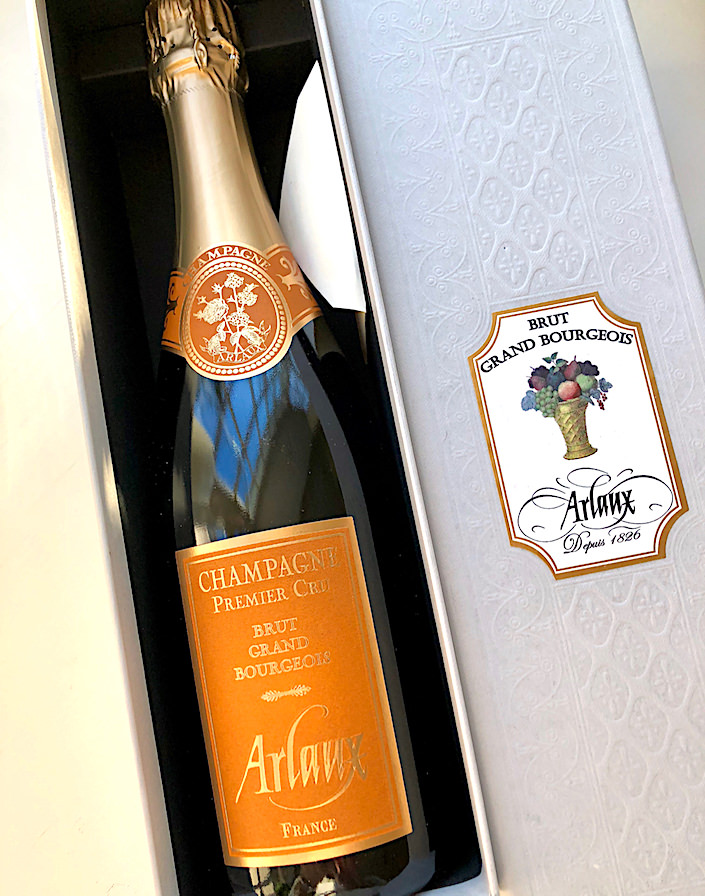 Winston Churchill's fave, Pol Roger. One of the few luxury Champagne houses still family owned, their non vintage réserve brut, made from pinot noir, pinot meunier and chardonnay from 30 different crus, receives consistently high rankings.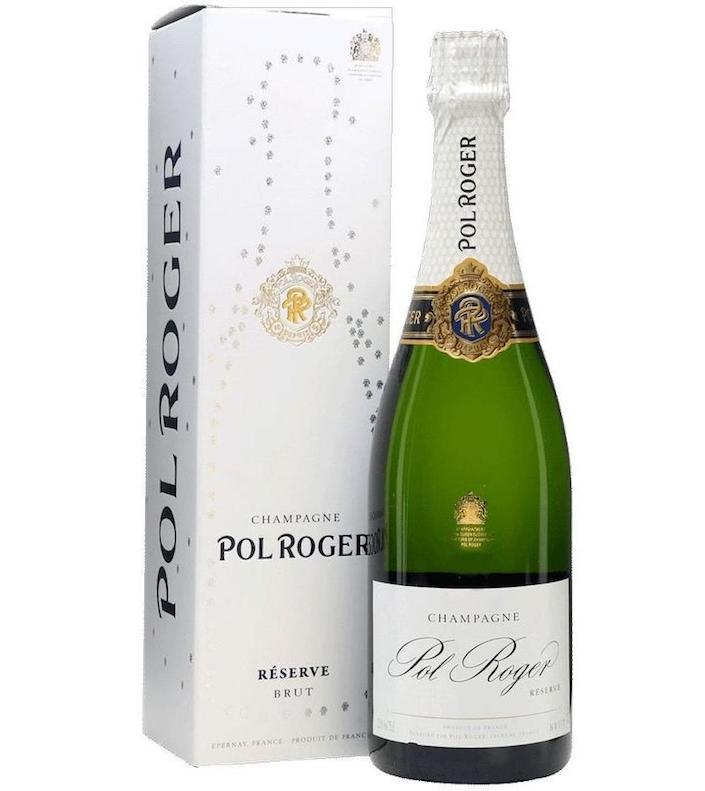 Louis Roederer, Brut Premier NV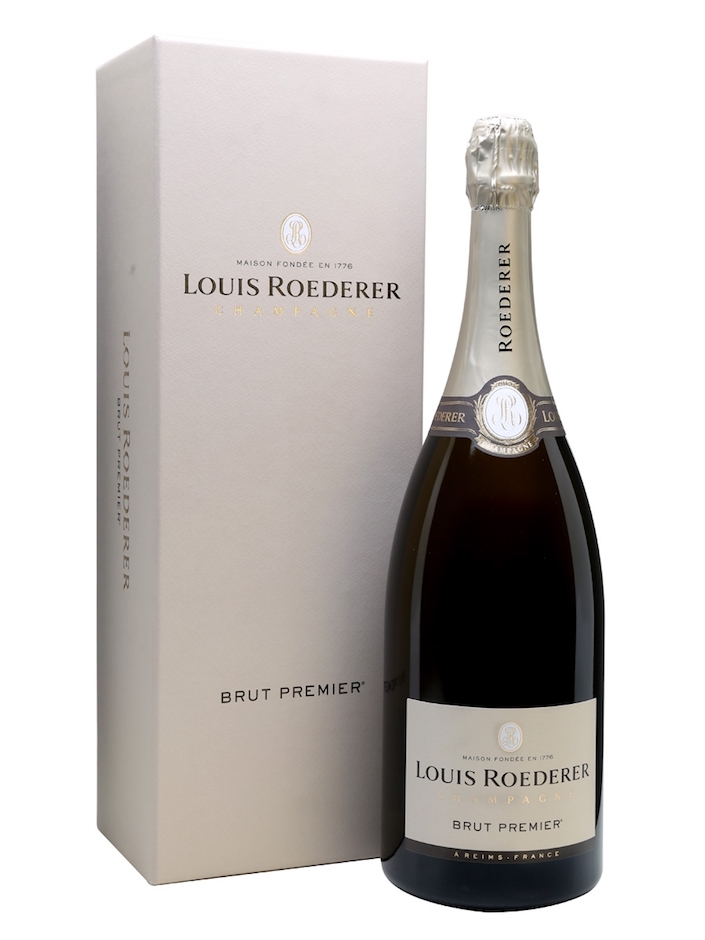 Billecart-Salmon, Brut Reserve NV – this is a very well priced elegant nv brut that I frequently serve.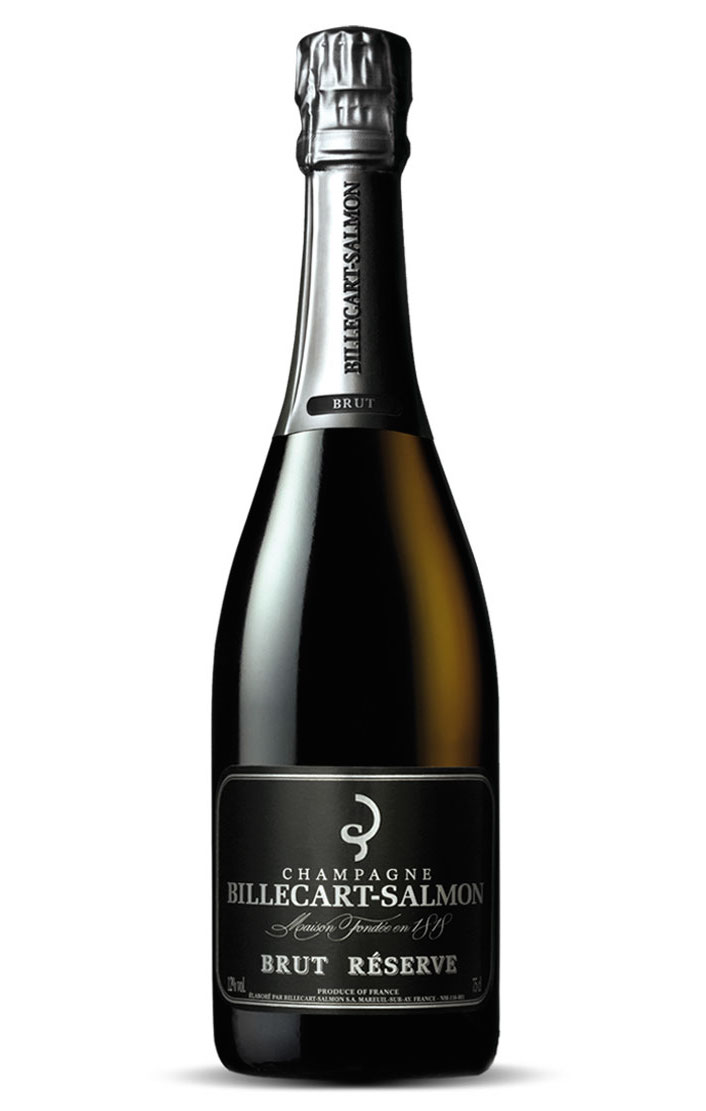 Ruinart blanc de blancs (non vintage), the flagship of their house is a fave.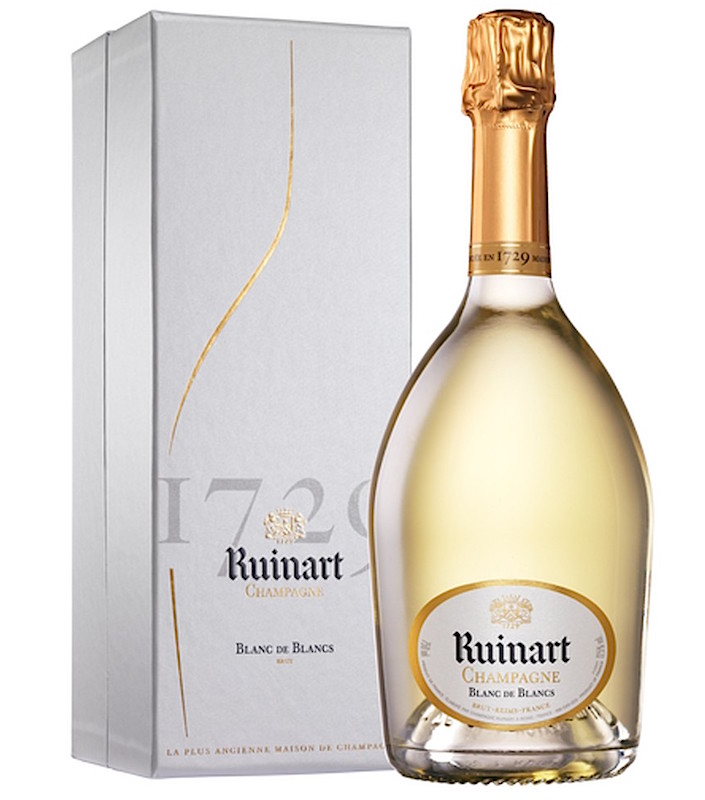 Taittinger Brut non vintage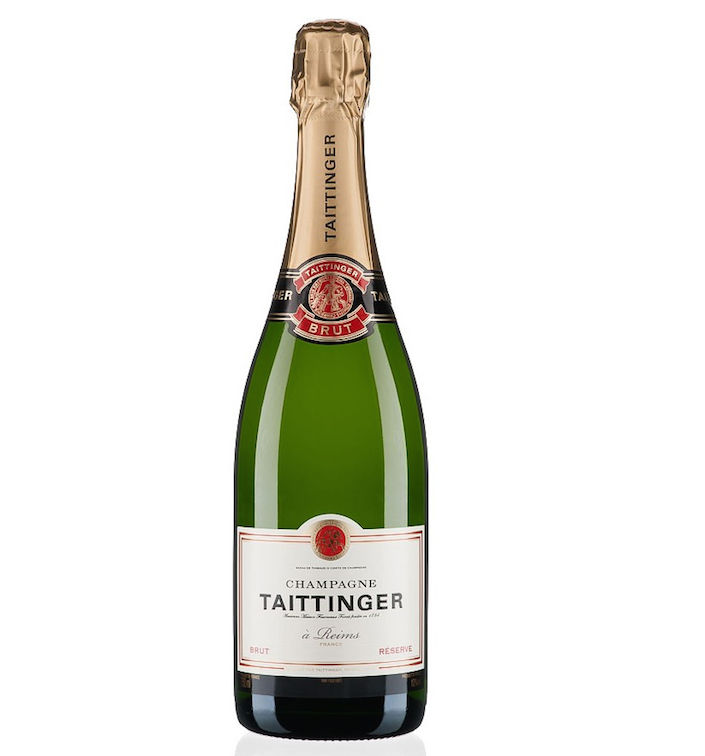 Bollinger Brut Special Cuvée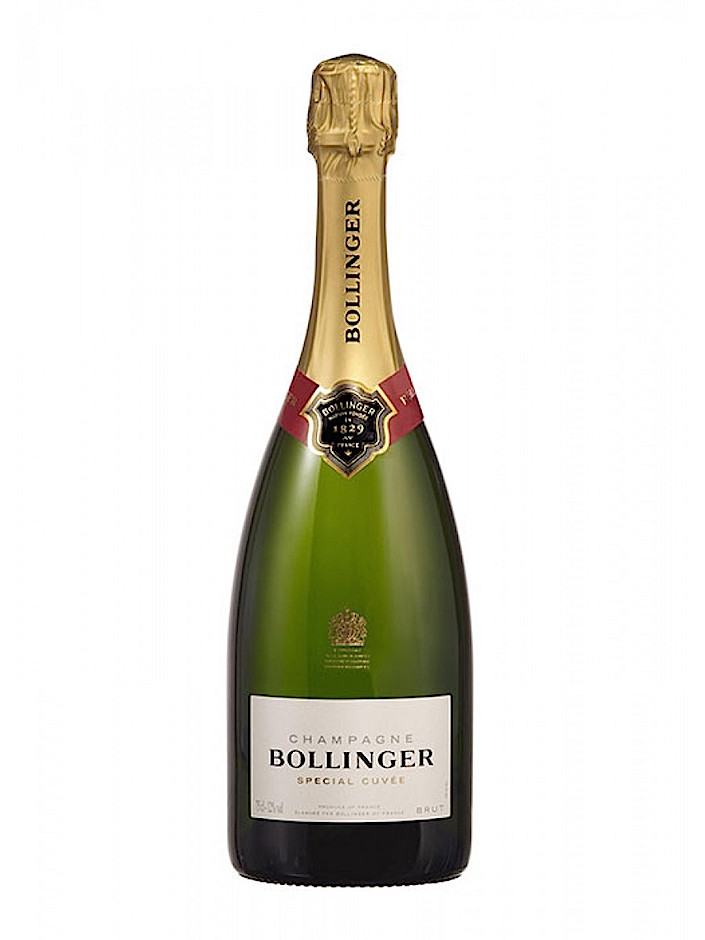 And for a splurge, the Krug Grand Cuvee, a blend of their various vintages.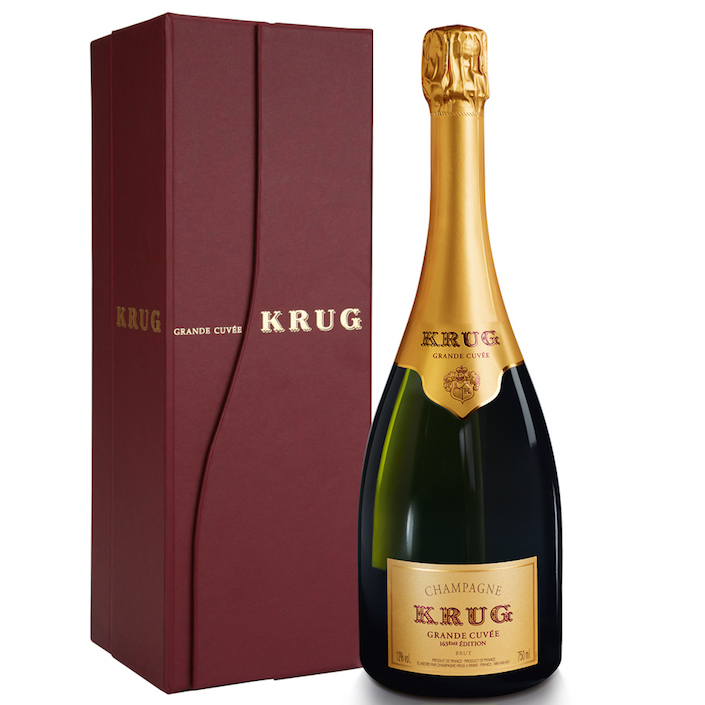 For nv rosés, I would include the Ruinart, Billecart-Salmon, Krug and would also add the Laurent-Perrier.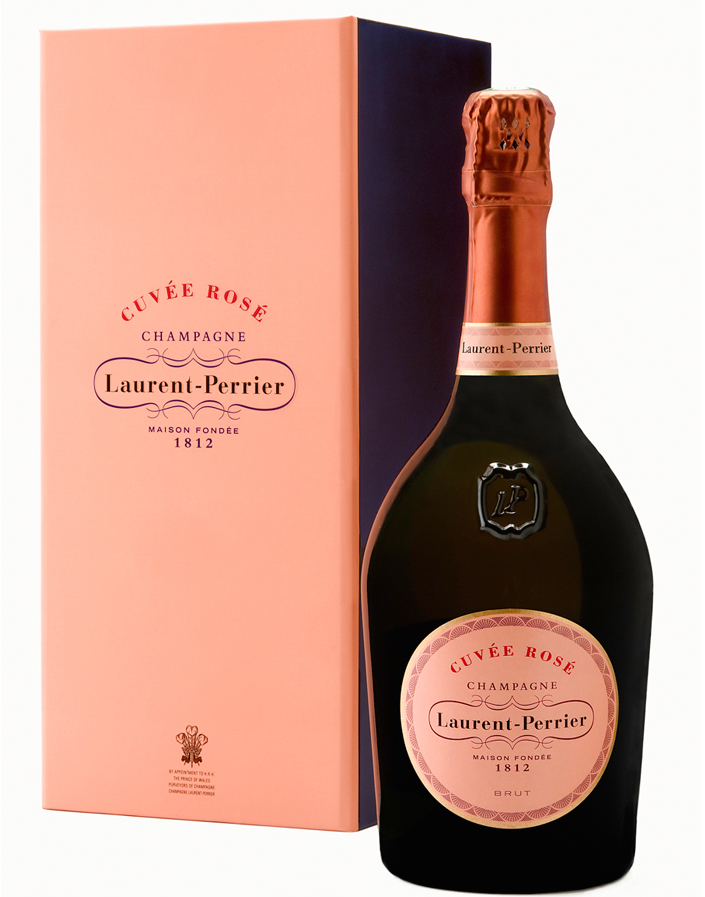 Wishing you all a very Happy New Year's eve!! Cheers!