For those of you who celebrate Christmas, I wish you all a very merry merry! This year for my table, I had a vision of a woodland scene, like a mini indoor forest with flowers and greens dancing down the table in a natural array. I called Karen Legan of Lemon Dahlia who a friend had used this fall to send me a lovely arrangement. Karen and I met at the house and once I explained my concept and showed her my linens and china, she immediately grasped the theme with enthusiasm.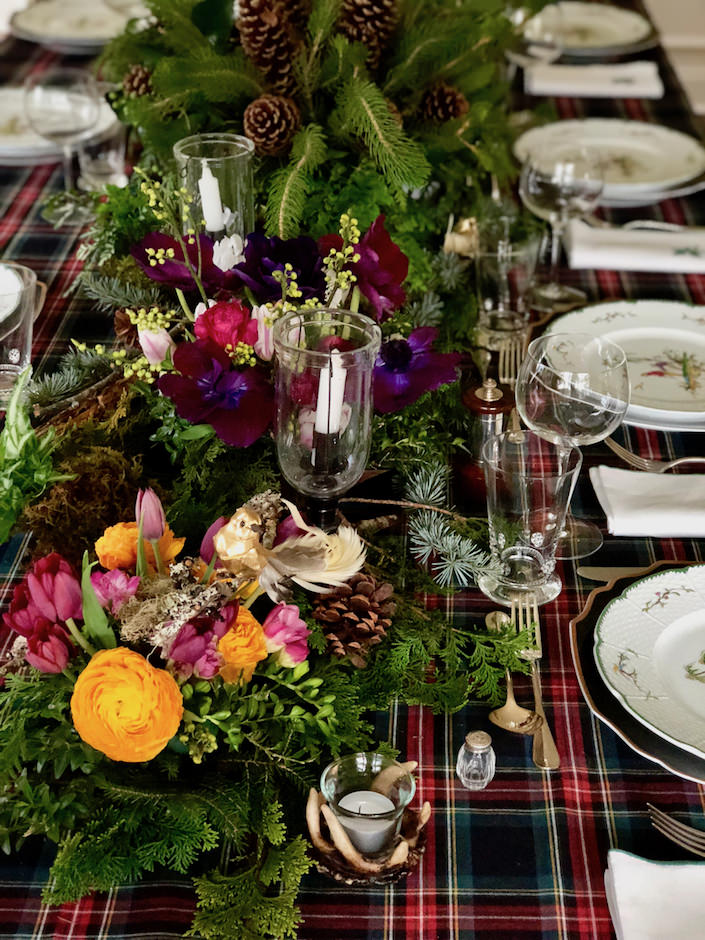 Yesterday Karen arrived armed with gorgeous blooms and several boxes of greens and accoutrements and within a short time, had assembled my woodland dream.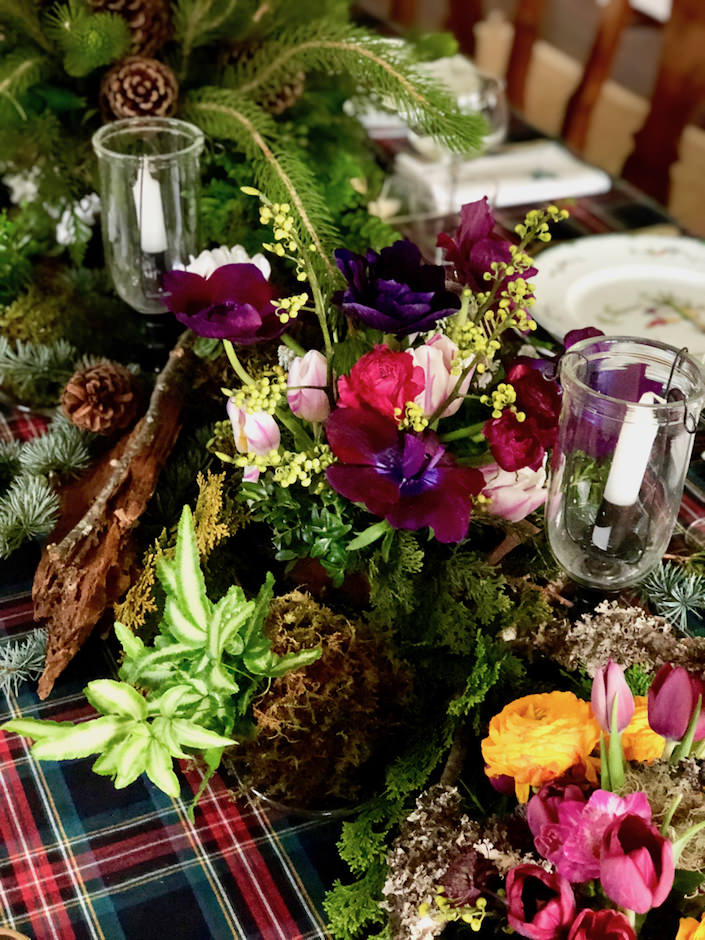 Saturated colors pop from bits of bark, greens and small moss-enveloped bouquets.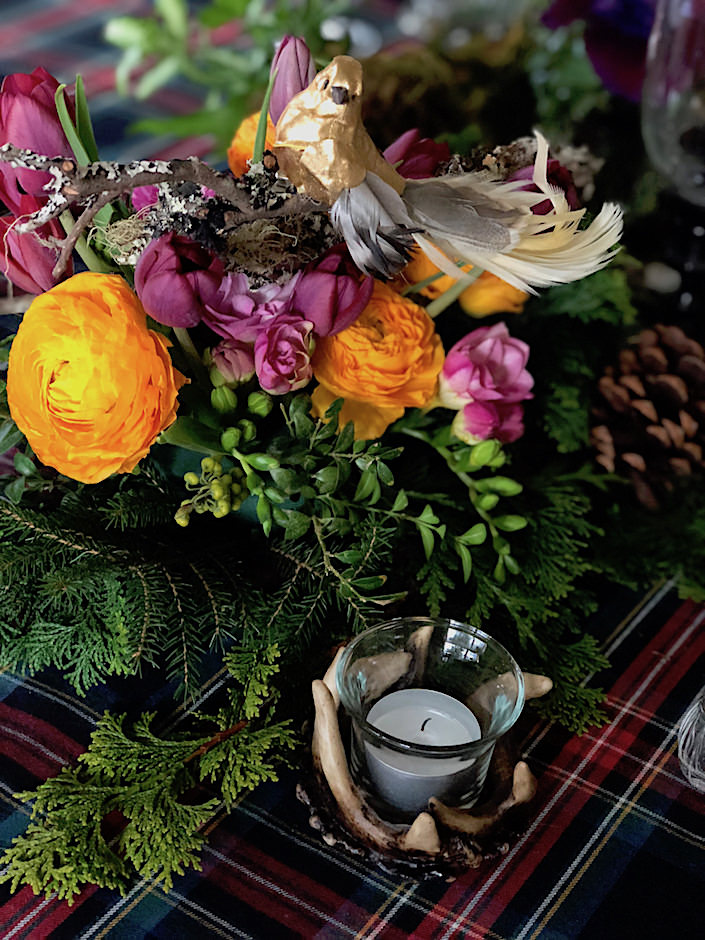 Here and there a hint of subtle sheen as charming ornaments shine through, such as the festooned gold bird above.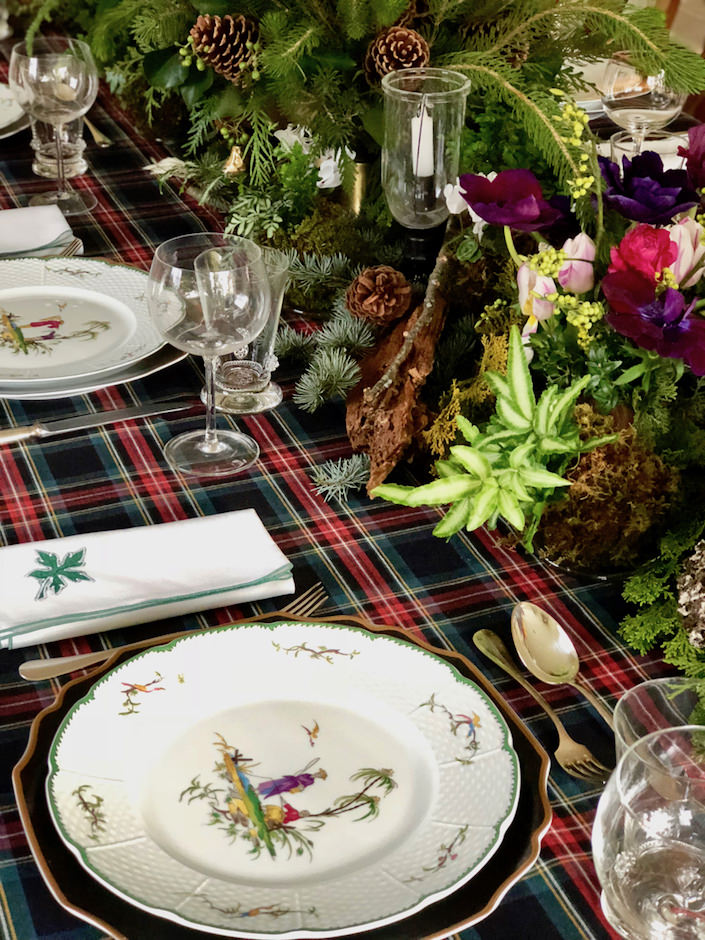 In fact that's what I like best about the table. There is a sense of discovery – everywhere you look a little surprise that you didn't notice on first glance. The tiny green luster of a chestnut ornament peeking out from under a branch, below,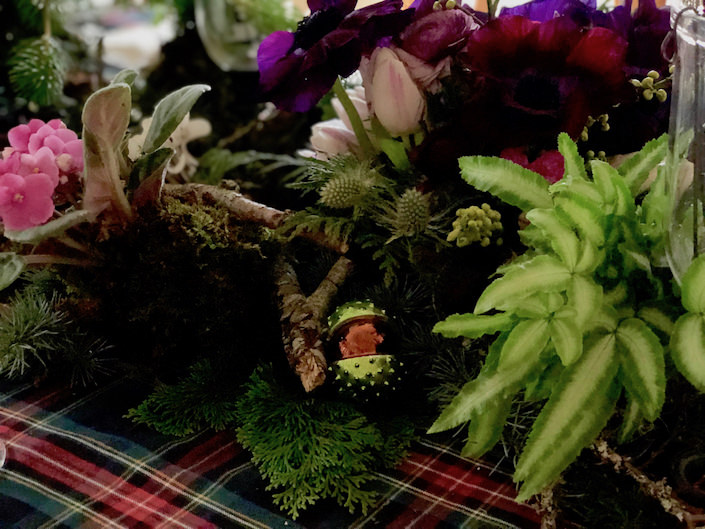 or another bird hiding under the protective canopy of greens.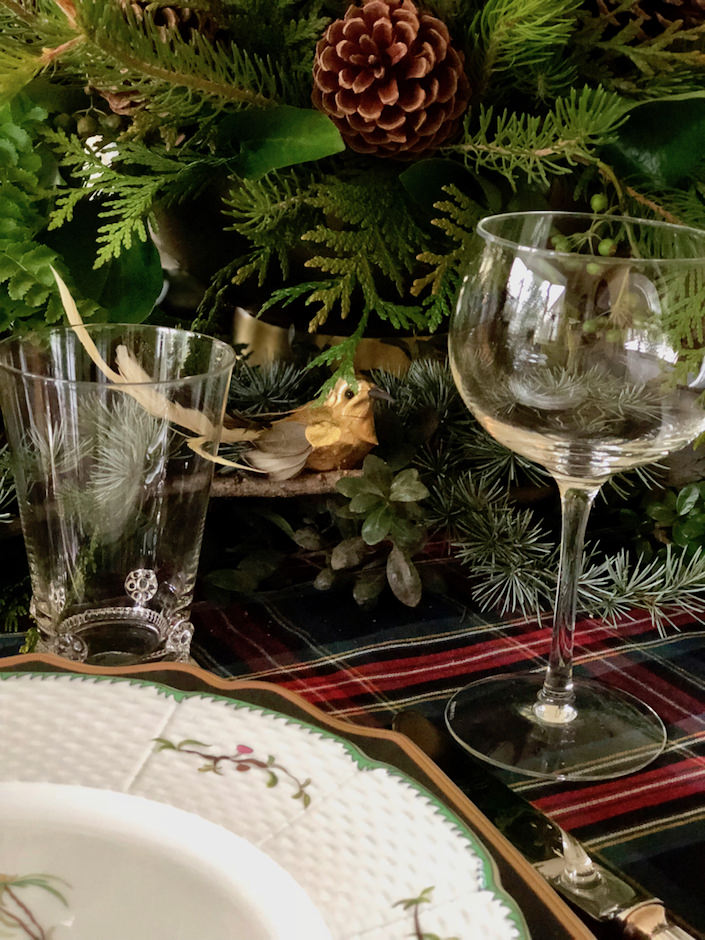 Thank you Karen – this was such a fun creative collaboration! And Merry Merry to all you readers – wishing you the most wonderful holiday!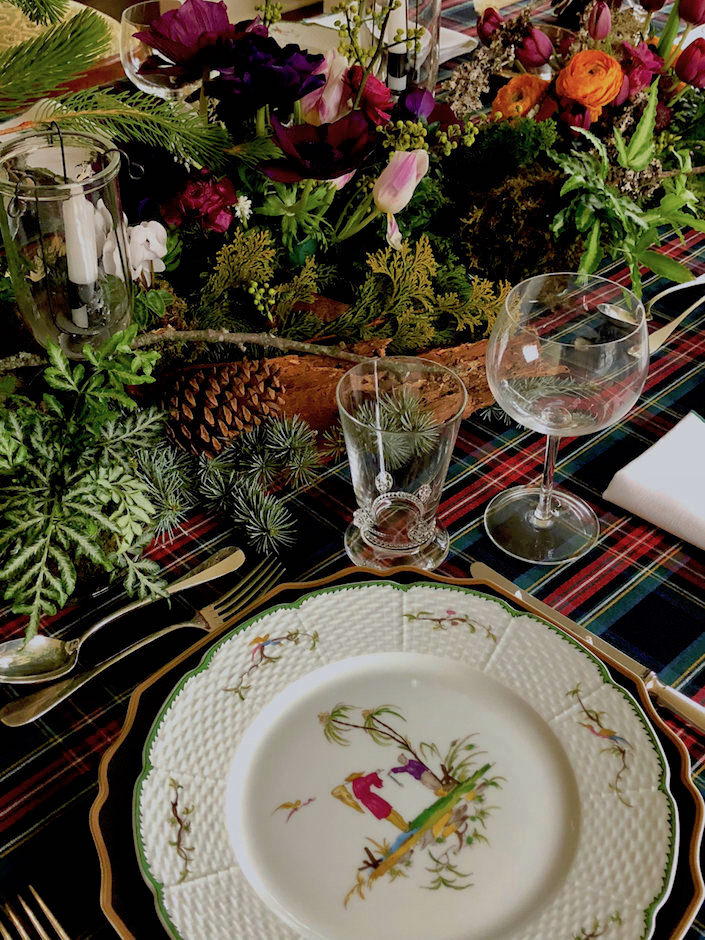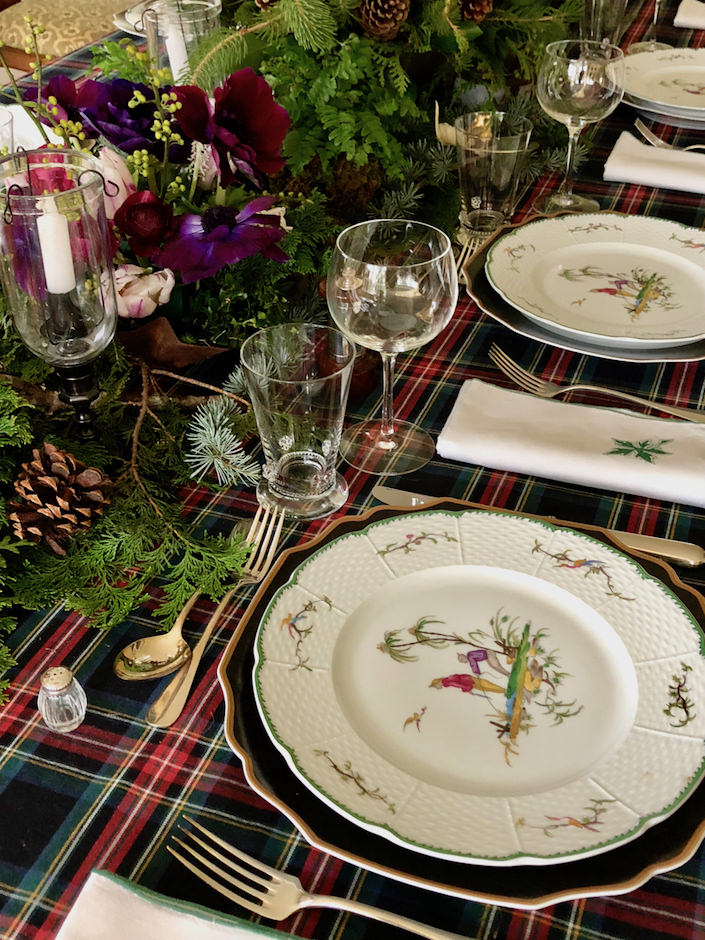 all photos by Stacey Bewkes for Quintessence