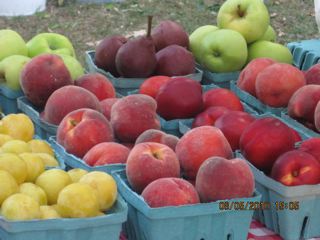 My sister lives in Dutchess County, NY (Hudson River Valley) part of the time.  She has been begging me to come visit her on a day when we can go to the Vassar Farmer's Market together. With all four kids home this summer, I haven't made it yet, but I get vicarious pleasure from her descriptions. She swears the area is a food paradise. The vendors are all local and the produce is picked that morning, like the fruit above and zucchini below from Kessman Farms in Pawling – Stephen Kessman is the 4th generation of his family to be running the farm. Prepared food and baked goods are made that same day as well. They supply local eateries and it is one way for new restauranteurs to entice patrons to their establishments. The area is evidently loaded with great chefs and the Culinary Institute of America is only a few miles away up route 9. Many of the vendors supply local and NYC markets (Kessman Farms sells to Whole Foods for example) and if not 100% organic then use minimal sprays.  The Farmer's market is held on Vassar's Alumnae Lawn on Raymond Avenue in Poughkeepsie, NY every Monday and Thursday 3-7 pm Memorial Day through Labor Day. Here are my sister's favorites: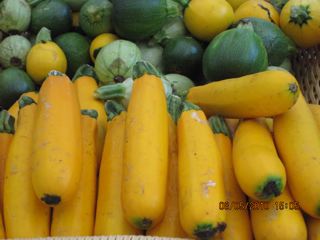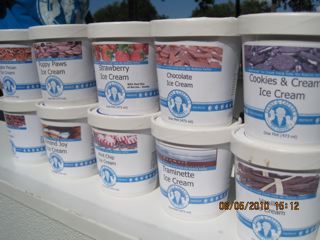 Long lines form at the stand for Benny & Caesar's ice cream.  Puppy Paws is my sister's favorite (vanilla, chocolate chunks and peanut butter).  Her boyfriend is in love with the ices – in particular the Watermelon and also the Lemon – he can eat a pint at one sitting.  The owner, Steve, will make a local delivery to your home because it's not available in any retail outlets yet.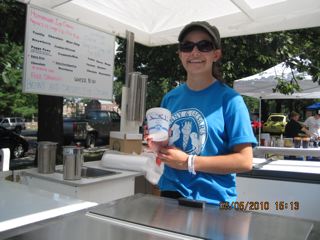 Here is Steve's lovely daughter, Alexa. She gives my sister tips on the new flavors. Their latest is Traminette, made with wine from Benmarl (see below).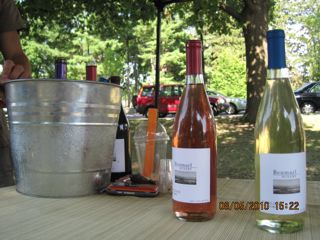 Benmarl Winery, a 37 acre estate located overlooking the Hudson in Marlboro, NY is America's oldest vineyard. They produce artisan-made small batch wines. The Riesling and the Frontenac are my sister's favorites. An article recently published in The Poughkeepsie Journal points out that New York state wines contain almost twice the health benefits found in other red wines. Due to the colder weather, they evidently contain higher levels of resveratrol, a much touted antioxidant, that is known to reduce heart disease and was featured in a 60 Minutes episode last year. Vineyard manager Stephen Spaccarelli added "All the growers are saying that 2010 is the best season in over a decade." – Cheers!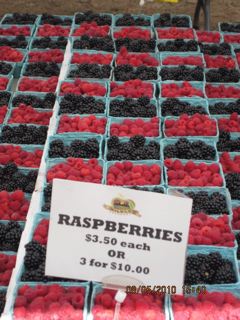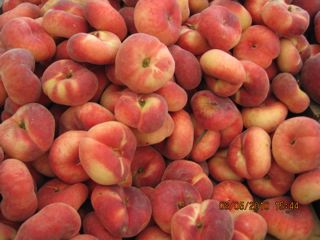 Emile Zola would have dreamed – and penned – about these sweet, juicy treats from Wilkow Farms in Highland, NY.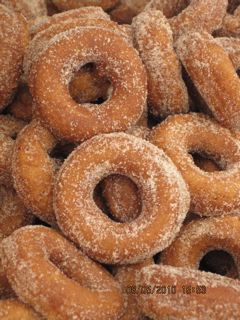 Also from Wilkow Farms. Bet you can't eat just one!