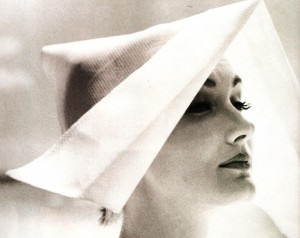 Well I guess that would have to be me (no, not above). And not in terms of Snow White beauty but in terms of blue white cast. As my brother-in-law used to say to me in my SoHo days when I wore a lot more black – "you look like you crawled out from under a rock". Now, in our dermatologically obsessed culture, that would probably be a compliment. I have been on a decades long search for effective sun screen. People say that smell is the sense most linked to memory and it must be true because summer for me will forever be associated with the scent of Sea and Ski, which really didn't do anything preventative, evidenced by my annual bout of sun poisoning. But times have changed.

There are now, with the dramatic rise in skin cancer and emphasis on youthful complexions, many good choices for sunscreens. For years, I had to beg friends going to France to bring back my favorite, La Roche-Posay Anthelios. It has been available here for a while now but they recently came out with a fabulous new formulation which I found at, of all places, CVS. This one has an SPF of 45 and, as it says in the title, is ultra light, and it truly is. I use this as my every day (in summer) leg and arm lotion – especially the left arm that gets so much sun while driving (don't want that pesky watch line). For my face, my current favorite is a new product from the reliable SkinCeuticals line – their Sheer Physical UV Defense with an SPF of 50. I have always used their sunscreens but they have been on the thicker side. This new product is really fantastic. It is as they say a "silky sheer fluid" that is a dream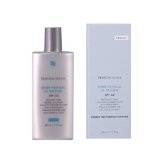 to apply. In the past I have occasionally skipped applying my sunscreen in the morning because it took so long to rub in. No longer – not only does this absorb quickly but leaves no chalky residue from the zinc oxide – I can't recommend it highly enough. I got it from my dermatologist but it is widely available online everywhere from Skinmedix to Amazon. Here's looking at you kid.