While I edit my shots from my latest Nantucket house tours, I thought I would share an easy summer entertaining recipe, along with some favorite pantry and table picks. I published this same recipe quite a few years back which many of you newer readers may not have seen.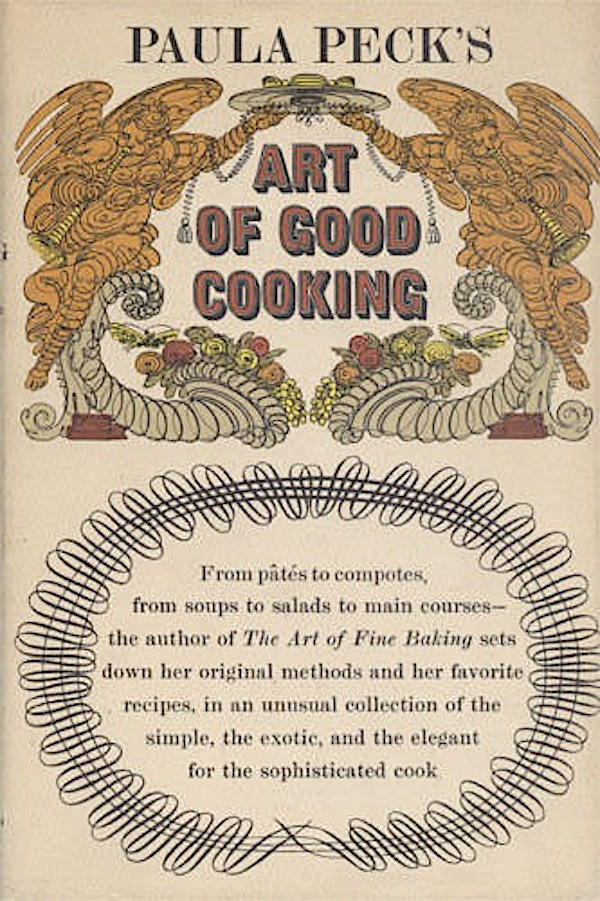 One of the many cookbooks I accumulated during my publishing years, The Art of Good Cooking by Paul Peck is a sleeper of a classic with many terrific recipes. Originally published in 1961 (I own the even harder to find later paperback edition), it contains one of my favorite easy yet delicious summer staples. It can be served on its own as a light supper, as part of a larger buffet or as Ms. Peck explains "make as little or as much as you like … It can be a one-dish meal incorporating cold meats, seafood and vegetables. Here is a fairly basic recipe for the one-dish meal preparation. You can always subtract ingredients and keep the recipe simple." It works for everyone from vegetarians to heartier meat eaters depending on what you add or leave out.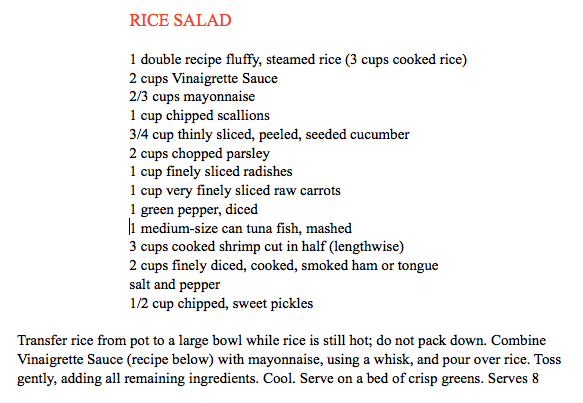 While I'm sure many of you have your own favorite vinaigrette recipes, this is worth adding to the mix for something a little new.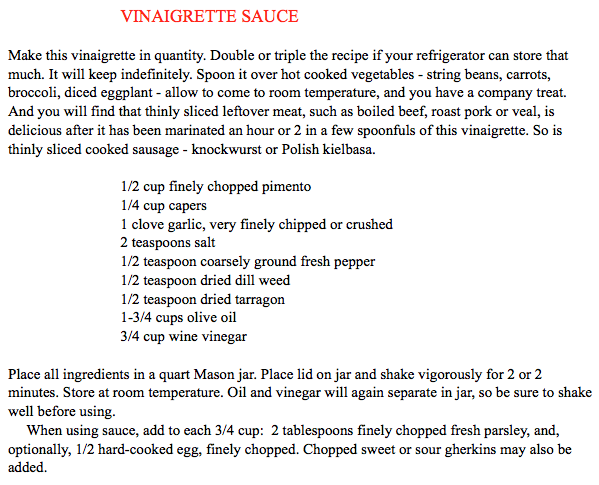 Follow Paula's advice and make it in quantity – it is very handy to have around and can be used in a myriad of ways including a zesty twist on a classic Caprese.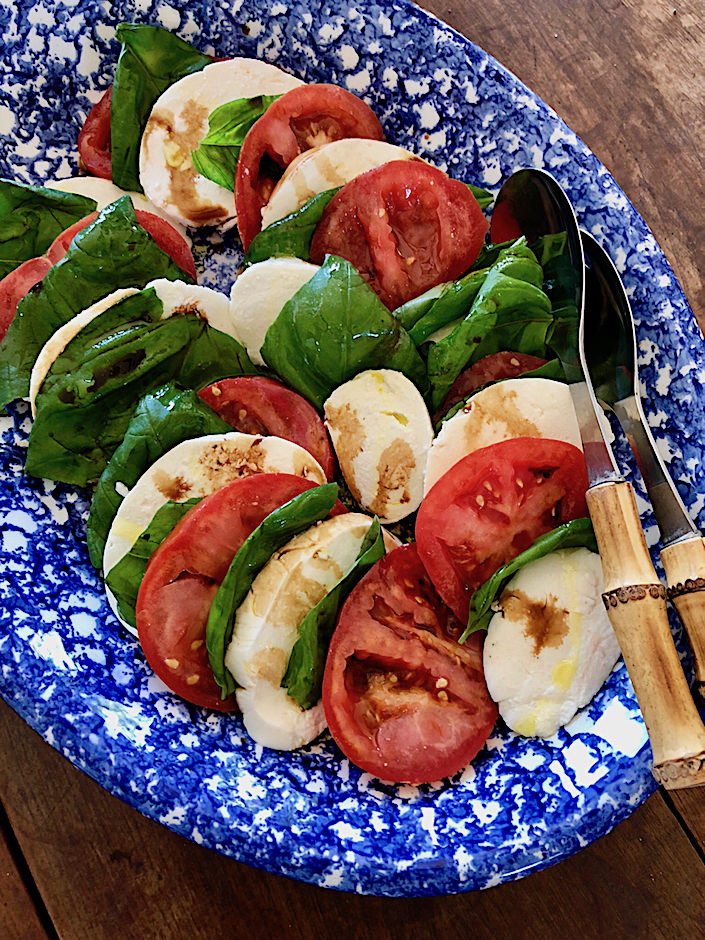 I have long preferred the classic le Parfait "super" jars with the rubber rings and hinge, which stay sealed beautifully. These below, from the always resourceful Food52.
photo via food52.com
They also make lovely containers for homemade gifts – whether the vinaigrette, jam or honey – just add a ready-made label from one of the many online sources, such as etsy, below, or or create something totally custom at someplace like labeley.com
photo via etsy
I have a collection of serving utensils that I have accumulated over the years, great for summer salads and more. I love anything bamboo and the set shown above with the caprese are a fave. Below, are high/low options if you're looking for something similar. The handsome set from Barney's, below left, are made in France with beautiful detailing and on the right, a set from Pottery Barn, which, while less intricate, are a well priced alternative.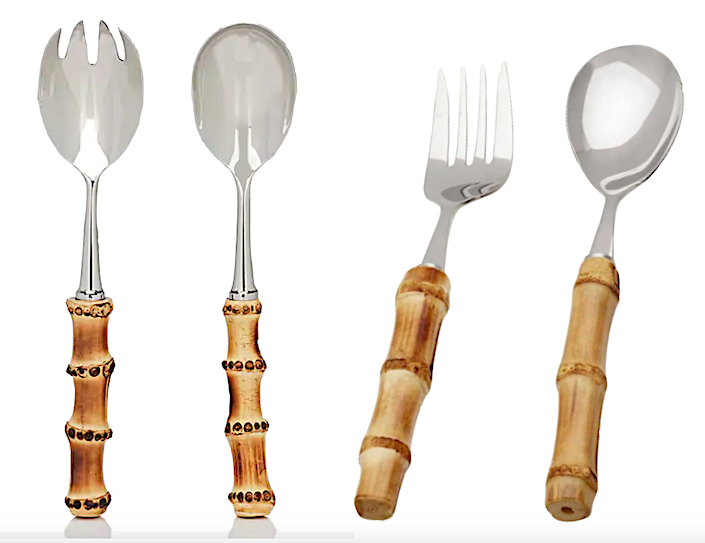 Long time followers know I have a slight tabletop obsession and one of my favorite additions this summer has been Tory Burch's Butterfly Batik tablecloth, in action on my Nantucket table below. It plays well with my la Tuile a Loup plates and other summery accessories. Stay tuned for more house tours coming this week.
all photos by Stacey Bewkes for Quintessence unless otherwise indicated