Thank you to so many of you who stopped by and left such lovely comments about Susanna's and my video visit to Brooke and Steve Giannetti's beautiful Ojai farm. With such an idyllic setting and photogenic home, it was hard to stop snapping shots. So today I take you back for a little bonus look at more Patina Farm Style. On Brooke's Instagram feed, she recently mentioned how she loved the "transparency" of their house. It's a beautifully designed enfilade that I noticed and loved immediately upon arriving.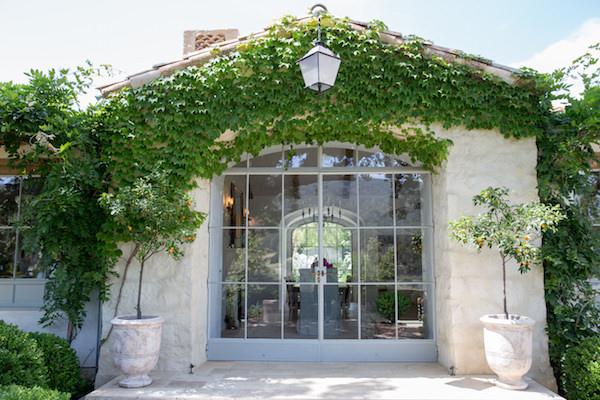 Thanks to the California climate, it took only about a year for the back doors to be fully covered with ivy.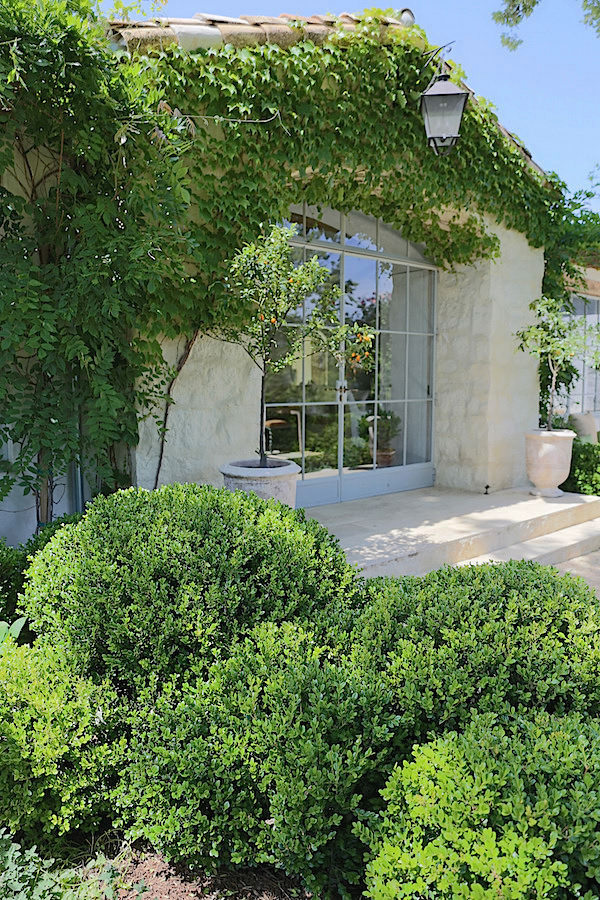 The house is all about natural materials and a simple palette. The floors and doors are all bleached oak, including the pocket screens which disappear into the walls behind the steel and glass doors.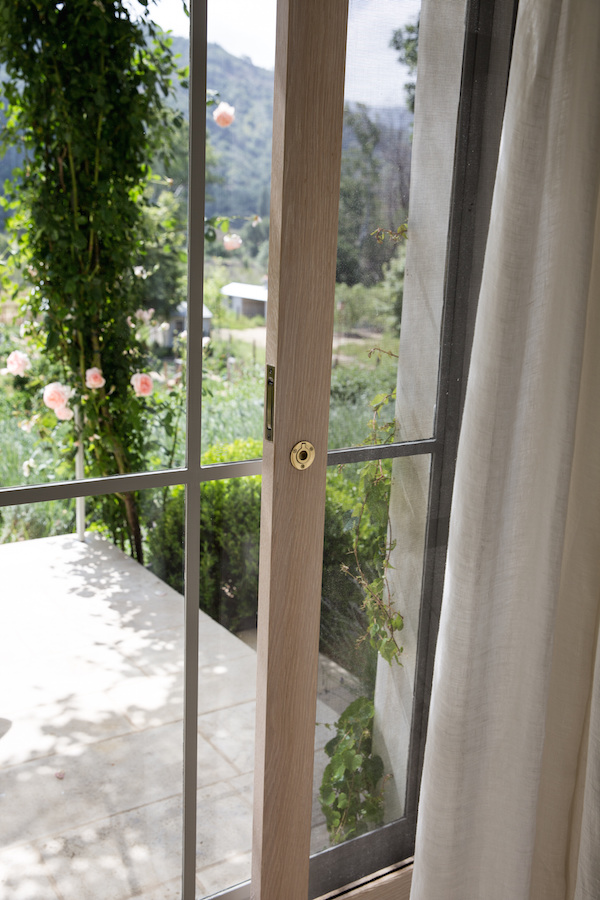 Throughout the house, the pale natural woods are included, whether as building materials, furniture or accessories, from the living room,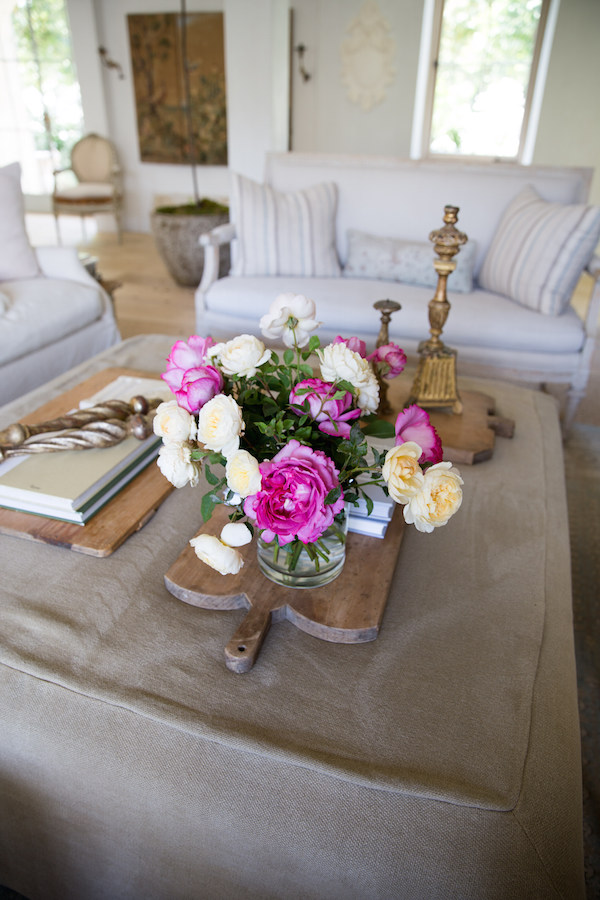 dining room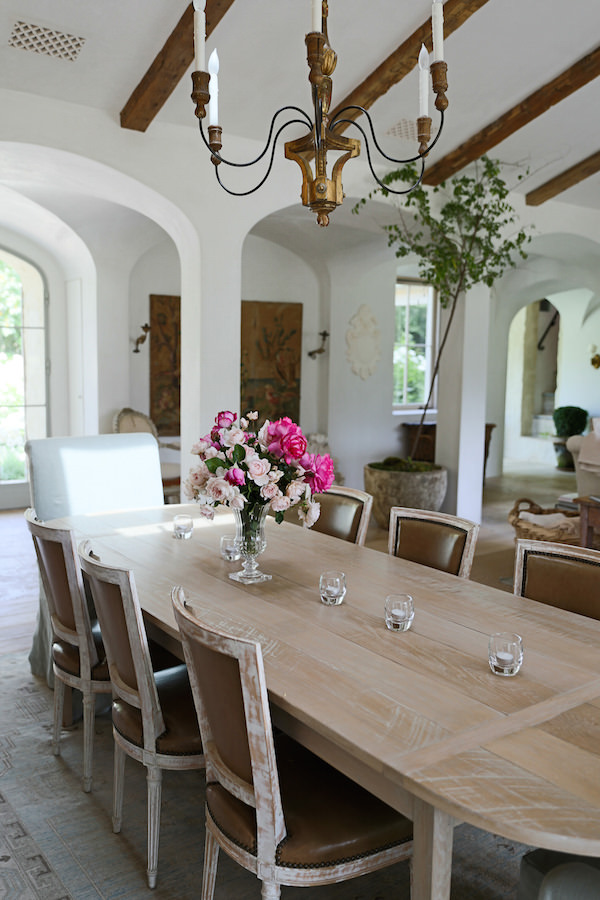 and kitchen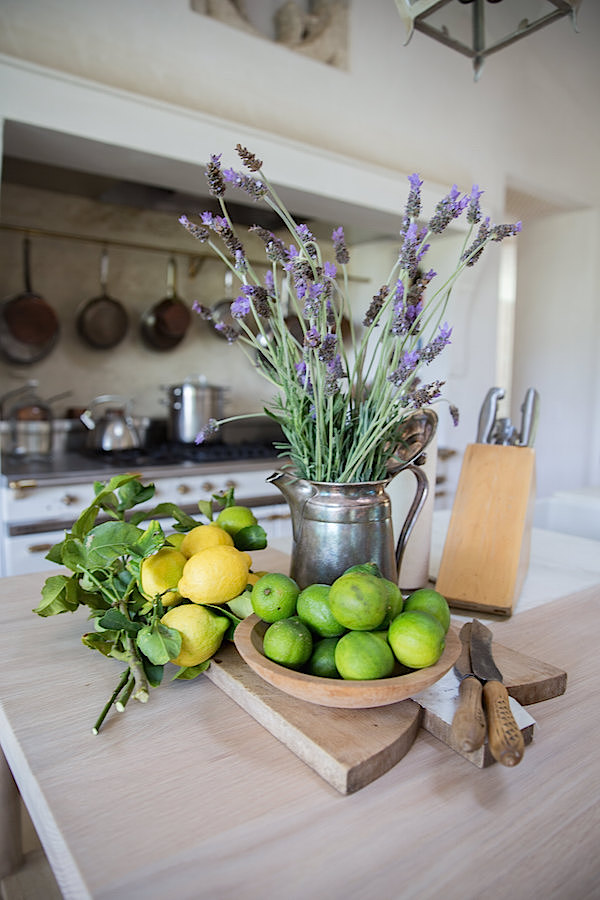 to Brooke's office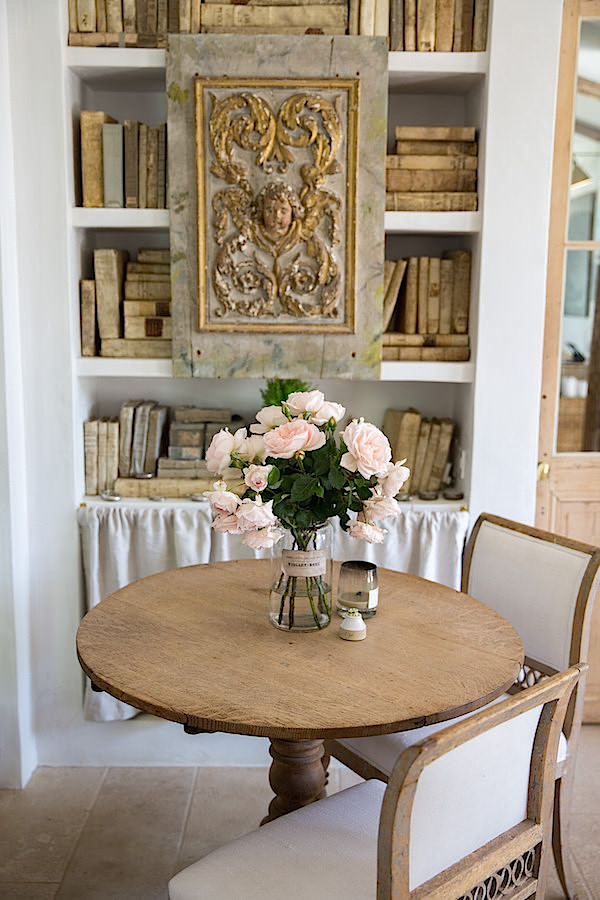 and bedroom.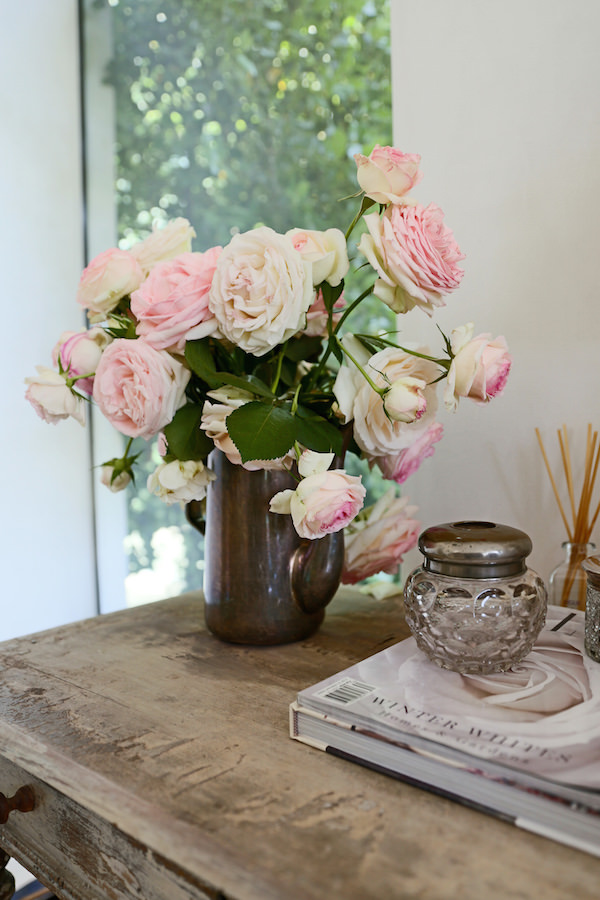 The way Brooke decorates is predicated on a fluid and flexible style. Anything can move around and be repurposed from one room to another. For example, the chest may function now as a bar area, but could easily be in a bedroom as well.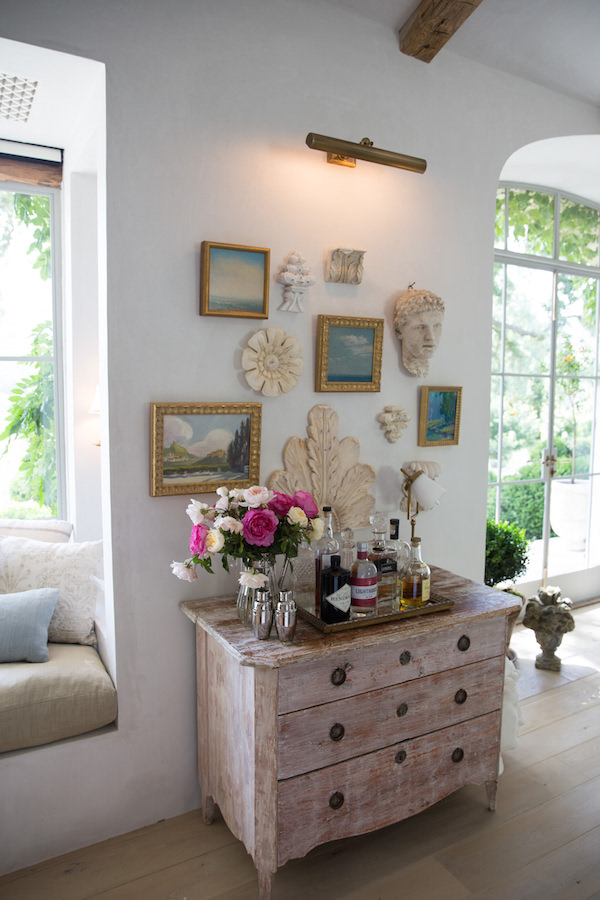 The warmth of the wood is echoed in the living finish of the brass throughout.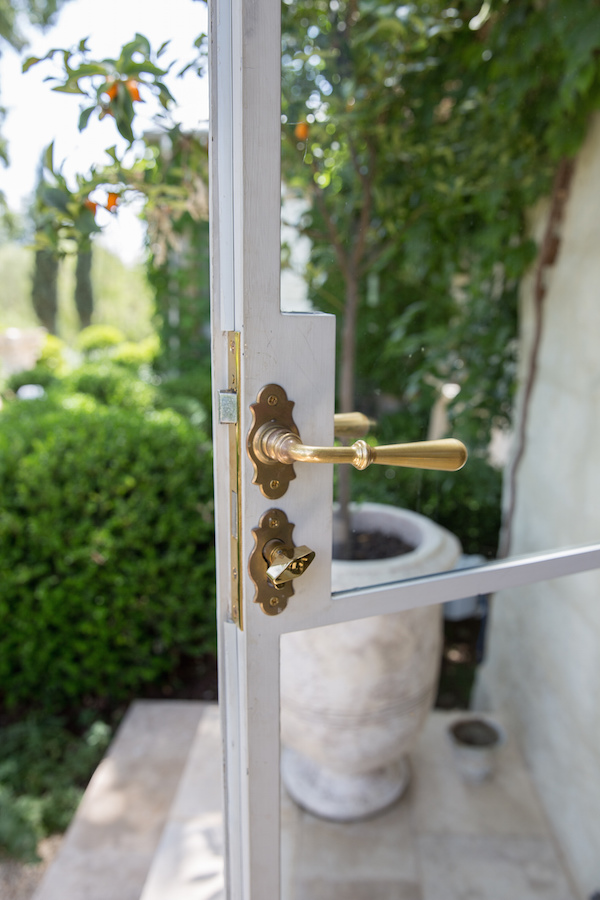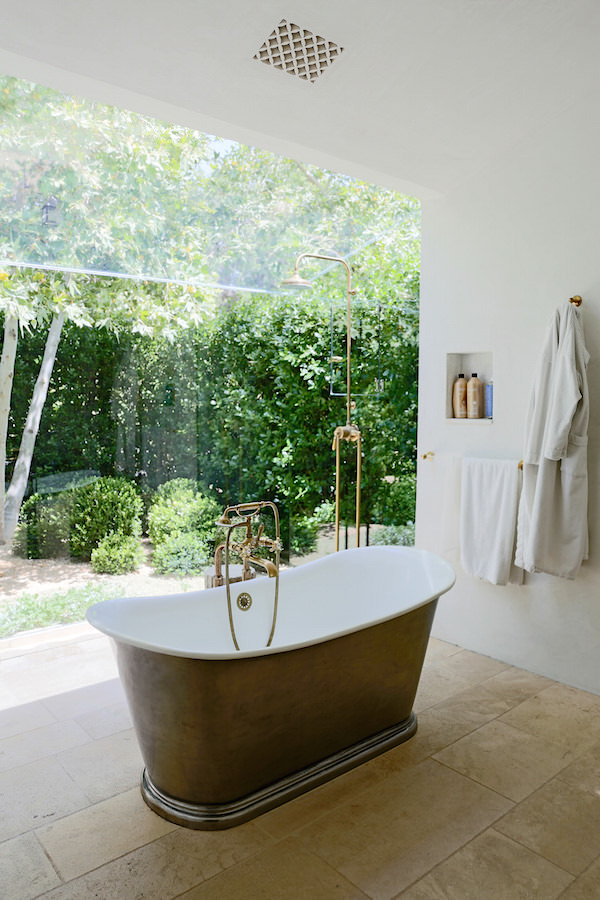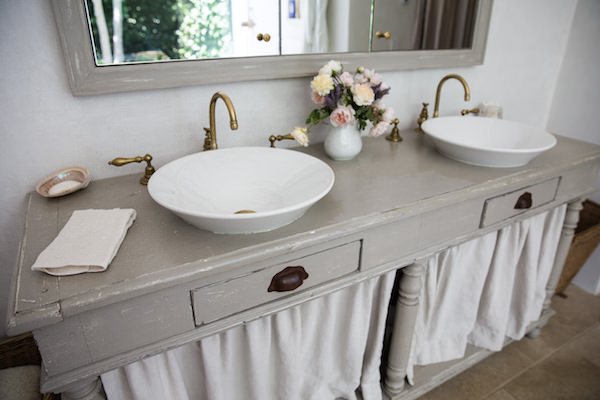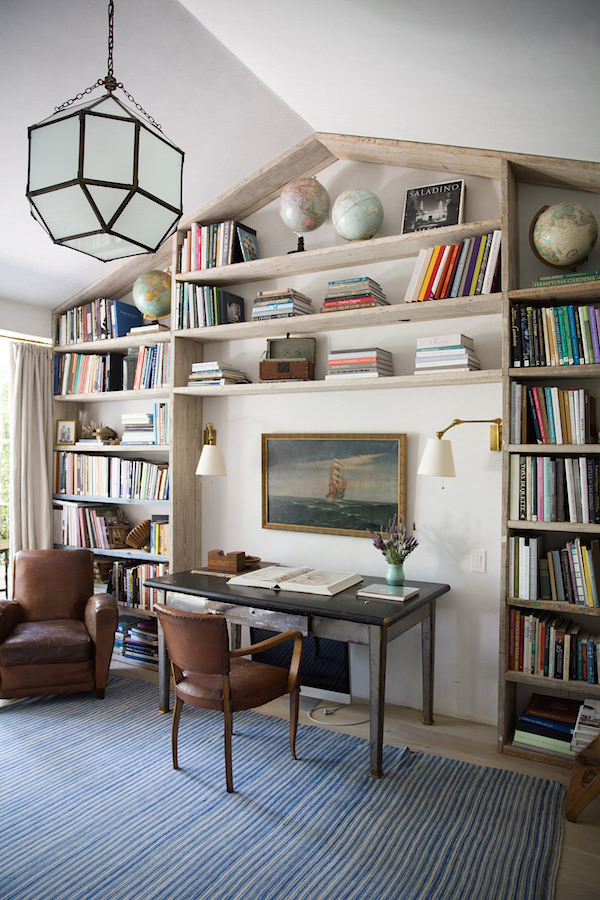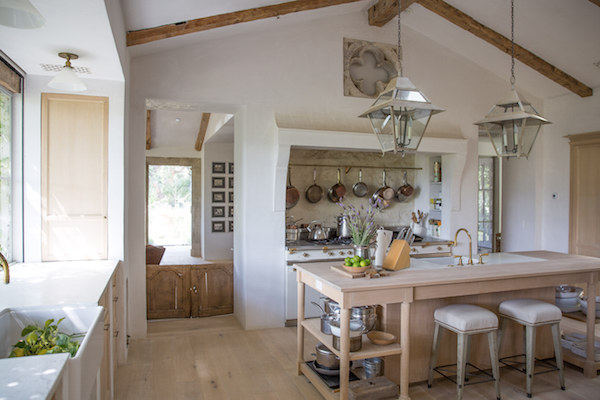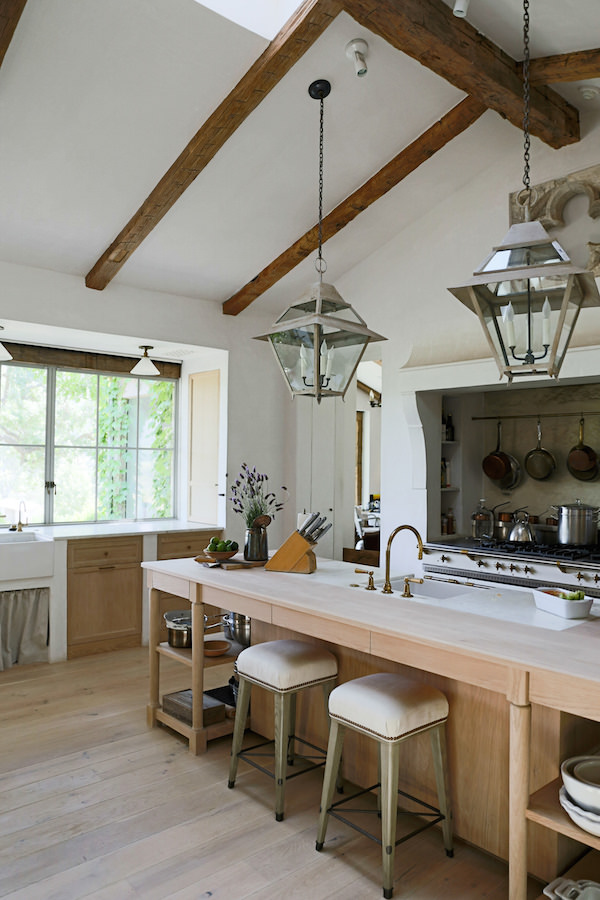 I had a Lacanche range in the my last house and loved it, although I would have loved it even more in a built in niche like this, where everything is easily at hand, handsomely displayed.
all photos by Stacey Bewkes for Quintessence
There is so much more in this home to talk about but you can find it all in the book, where I have been addictively studying the detailed notes included on the many sketches and plans that are so generously included. It's a treasure trove of design ideas.