Wednesday evening I was thrilled to join Kohler Interiors' table at the Interior Design Hall of Fame awards at the Waldorf Astoria. Rather like the Oscars for the interior design industry, a packed house of over 900 glamorous guests gathered to honor the five new inductees.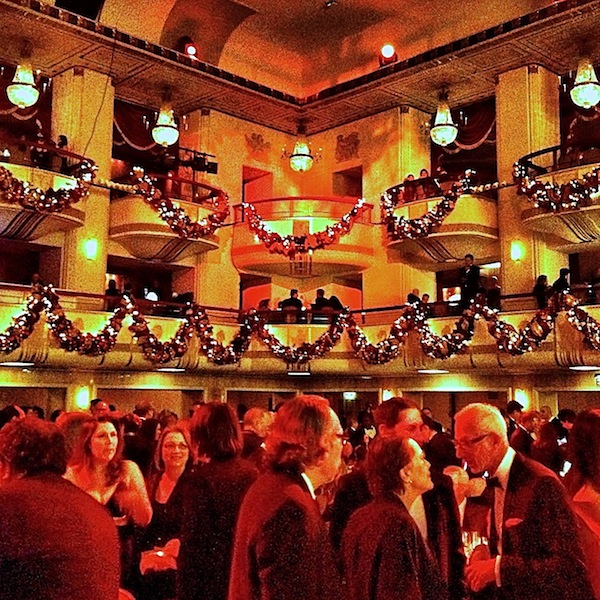 Since 1985, the prestigious black tie event has been held to "recognize the individuals who have made significant contributions to the growth and prominence of the design industry." Hosted by Mark Strauss, President, Interior Design Media Group and Cindy Allen, the very entertaining Editor-in-Chief of Interior Design, the event featured insightful documentary videos introducing each of the talented honorees, each of whom was present to accept their award. If ever you had any doubt as to the pervasive power of design, you only had to watch these impressive short films. I thought readers might enjoy taking a brief look at this year's inductees.

Alexandra Champalimaud's path to success has not been straightforward. Having emigrated to Canada from her native Portugal with a one year old son during the political unrest in the 70's, there were some difficult years. But as she says, she is a survivor, and eventually established her own firm concentrating in hospitality. In 1994 she relocated and reestablished herself in New York and has since designed over 60 hotels in nine countries, including such prestigious landmarks as The Carlyle, The Pierre and Algonquin in New York, as well as The Dorchester in London and The Astor in Tianjin, China. I am a huge fan of her work and have previously written about her renovation of the historic Fairmont San Francisco Penthouse,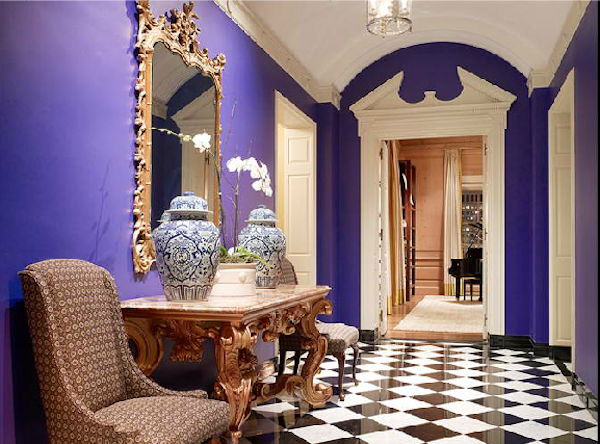 her renovation of the Hotel Bel-Air in Los Angeles,
as well as her chic new outdoor fabric collection Comptoirs, produced in collaboration with Holland & Sherry.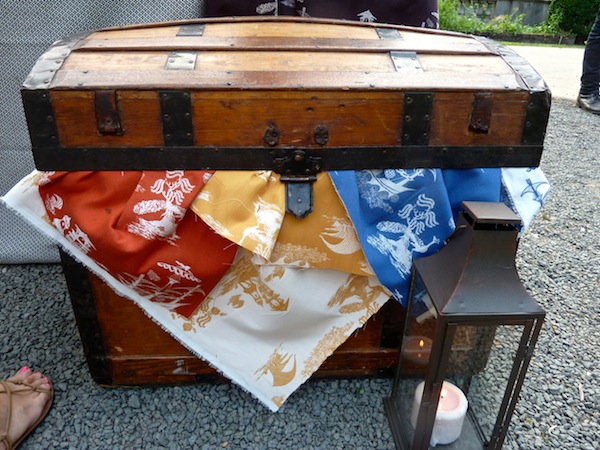 And she couldn't be more delightful in person, here with hostess with the mostess, Cindy Allen during cocktails.
I was first blown away by Patrick Jouin's talent at the Van Cleef Set In Style exhibit at the Cooper Hewitt Museum. His visionary installation was so beautiful and innovative that I felt compelled to write about it three times: my visit to the show, a gallery tour narrated by Jouin and my interview with the curator of the show.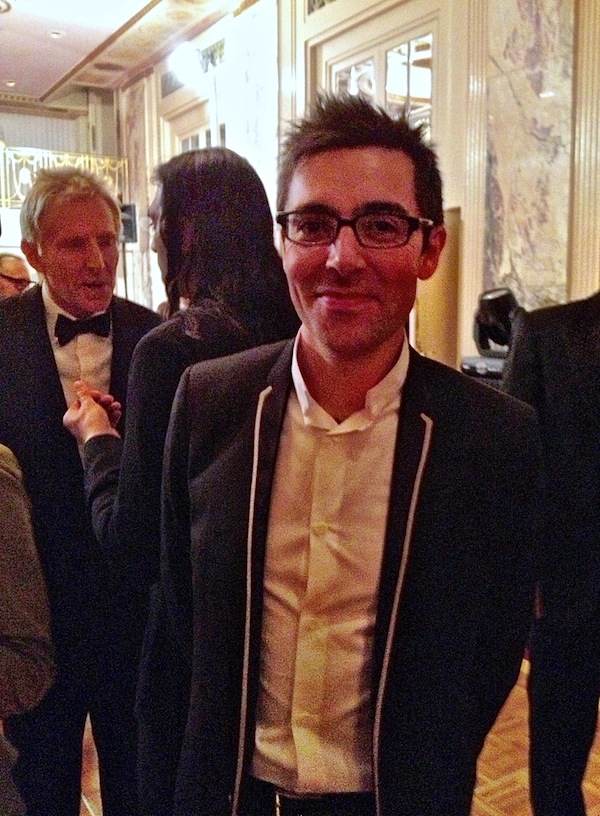 But of course that is only one aspect of Jouin's work. Trained as an industrial designer, despite his early teachers' insistence he lacked talent, he was hired by Philippe Starck, who was instrumental in his learning furniture design. After opening his own firm in 1998, his first commission was for chef/restauranteur Alain Ducasse with whom he collaborated on four restaurants in Paris and in the States. He has gone on to design products for such companies as Alessi, Gien and Kartell, lighting for Leucos, furniture for Bernhardt, and municipal projects all over Paris including the Velib bike stands and public toilets. In fact, he has accomplished so much, that he has already had a retrospective at the Pompidou!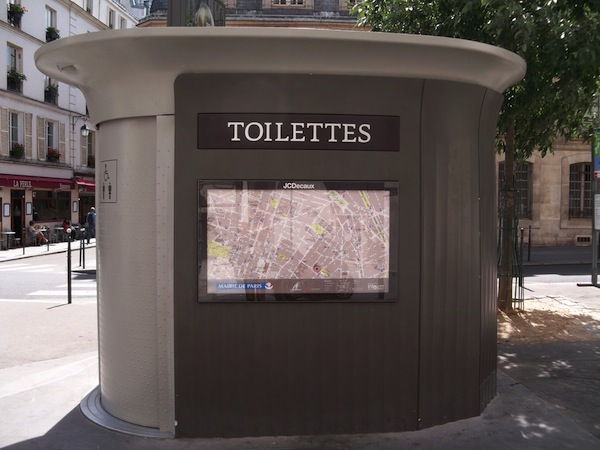 With partner, architect Sanjit Manku, their firm Jouin Manku Studio has designed stores for Van Cleef, a house in London, winery in Bordeaux, renovation of the 12th century Abbaye de Fontevraud in Anjou, the Paris Mandarin in Paris and the amazing YTL Residence in Kuala Lumpur.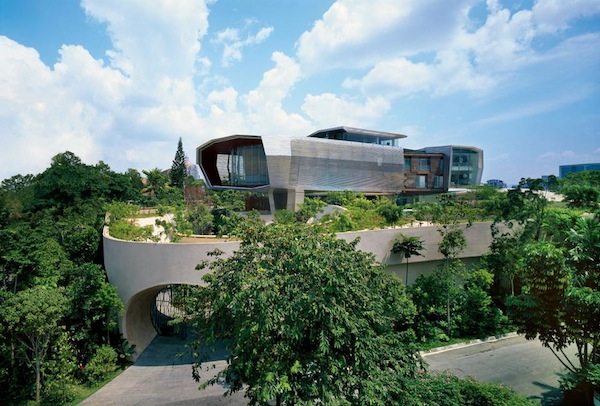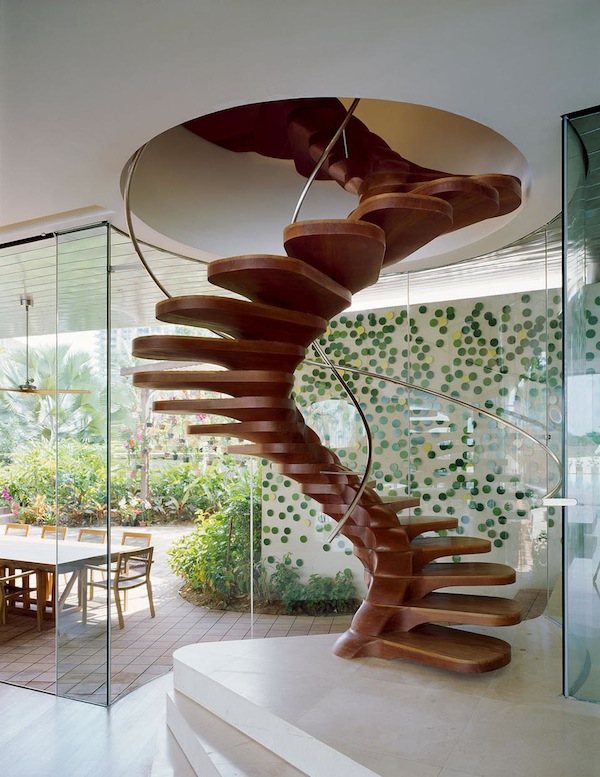 two photos above: Roland Halbe
Jim Olson and Tom Kundig of Olson Kundig produce architecture that is inspired by and intimately connected to its environment. Both products of the Pacific Northwest, their buildings are pure yet bold structures that bridge the divide between inside and out. Employing artists and artisans, their innovative use of raw and hand crafted materials in modernist manners is perhaps why so many art collectors have commissioned their services. The House of Light, for example, is a conduit for nature, light and art, inside and out.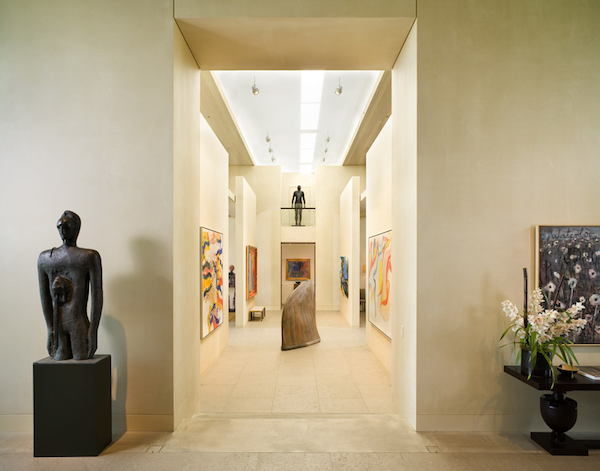 two photos above by Benjamin Benschneider
Originally founded by Olson in the late '60s, Kundig joined the firm in 1996. Now employing almost 100 employees, with projects around the globe, their work, while 75% residential, now includes museums, commercial design, academic buildings, exhibit spaces and places of worship. But for me, it's the houses that resonate with an amazing purity of form that bridges the industrial and artistic. And it is Kundig's influence that affects the inclusion of these often mechanized features, literally eliminating the divide between living inside and out.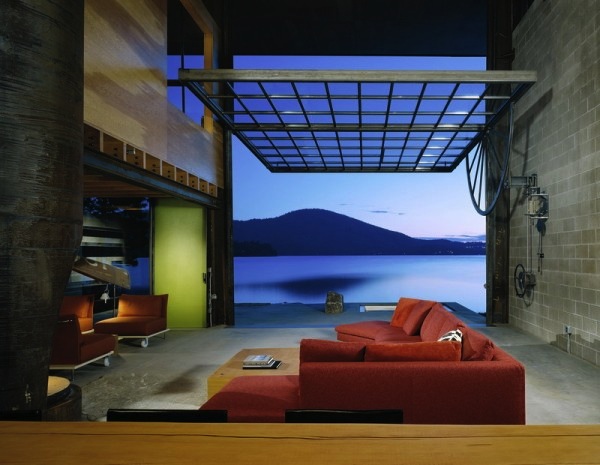 photo by Benjamin Benschneider
It is the yin and yang of the built and natural environment, of art and industry and the "intersection of the rational and poetic" that make the structures of Olson Kundig so memorable.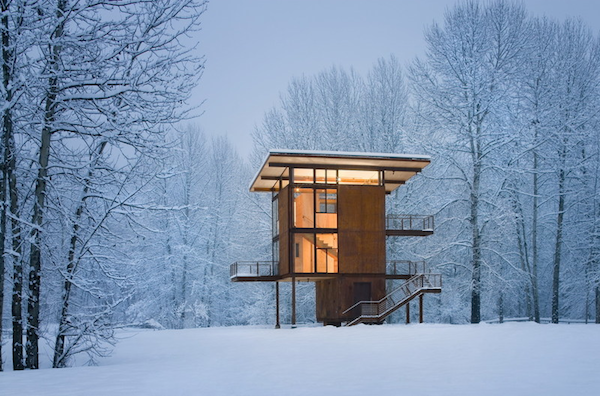 photo by Tim Bies
I hadn't quite realized the immense scope of Michael Vanderbyl's impactful work. An incredibly versatile multidisciplinary designer, he has produced graphics, packaging, signage, interiors, showrooms, retail spaces, furniture, textiles and fashion apparel, in addition to currently serving as the Dean of Design at California College of the Arts, where he has taught graphic design for more than 30 years. And like Jouin, he persevered despite his high school guidance counselor telling him he wasn't smart enough to be an architect.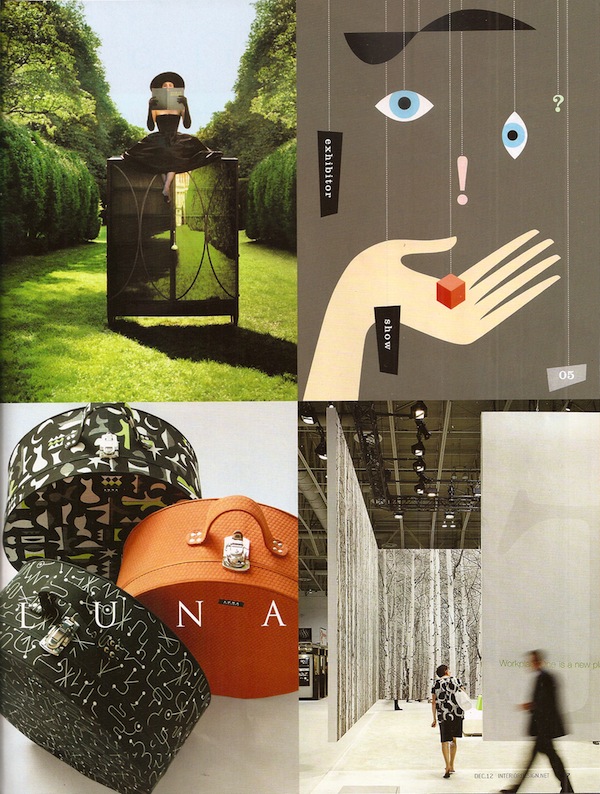 But he is way past not smart enough – he's rather brilliant. And clearly I'm not the only one who thinks so. Clients have included Esprit, The Walt Disney Company, IBM, Baker Furniture, AmericanOne, Robert Talbott, Teknion, The Blackstone Group, and Luna Textiles. He has designed products for McGuire Furniture (such as the Archetype trolley below), HBF, Boyd Lighting, Bernhardt Furniture, and Bolier & Company.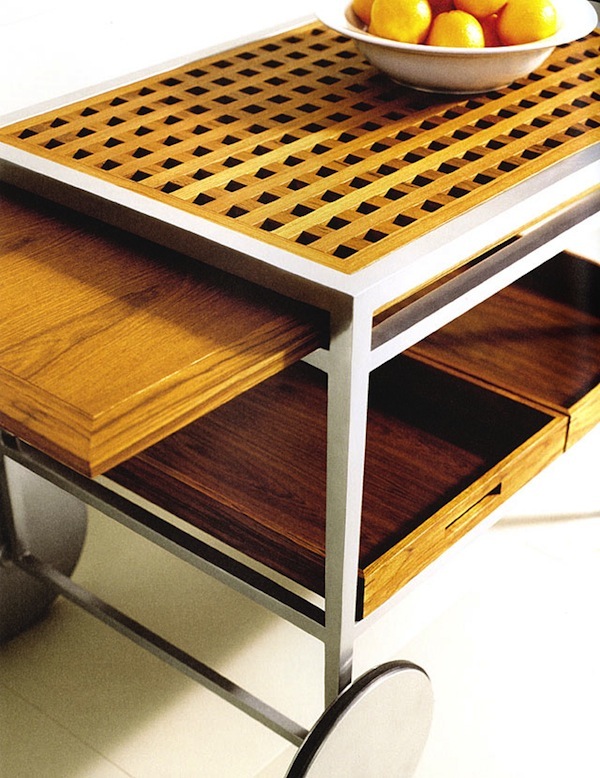 His holistic approach to design is incredibly valuable to the brands he words for – he can, and frequently does, conceptualize the entire look, from logo to print pieces to showroom. His iconic work for Janus et Cie (from their ad in the awards program) is a great example, creating a totally unified and consistent theme that instantly recognizable.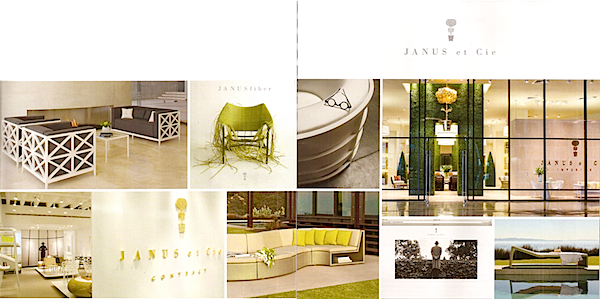 Vanderbyl is very articulate discussing the importance and power of design. As he says, "design permeates everything." One Teknion project he formulated was "Design Does Matter,"  a series with different authors sharing their thoughts on creating a brand. Take a peek at what Vanderbyl had to say. I think you'll find it enlightening.
I would like to thank John Hart, Austin Rothbard and James Nauyok for including me – it was an inspiring evening!