Last weekend my husband happened upon an old favorite on TCM that is rarely on. It's a classic yet somewhat under the radar movie – just the kind I love to share. And with its wintery alpine setting, it seemed somehow apropos.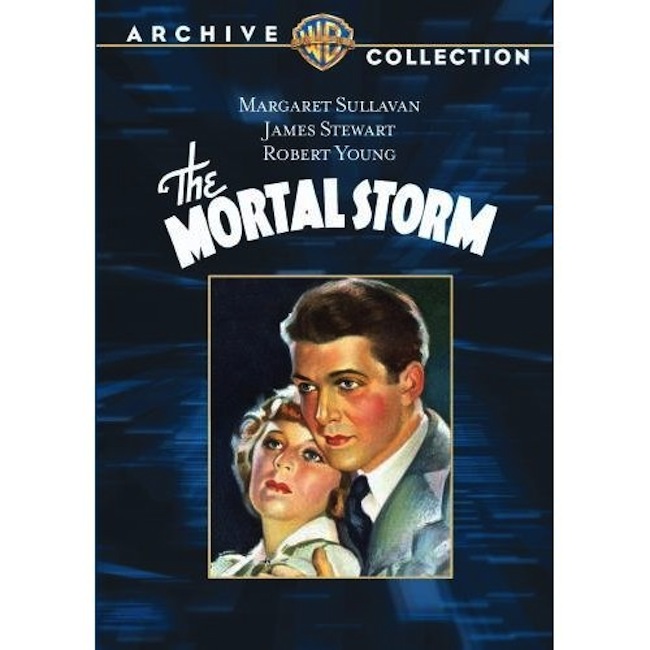 The Mortal Storm actually features an all star cast with Jimmy Stewart and Margaret Sullivan headlining in their fourth and final film together. Made in 1940, it was one of the few films to chronicle the evil effects of Hitler's rise to power before the US entered the war. The blatant anti-Nazi sentiment resulted in Goebbels' banning the film along with all other MGM movies in Germany.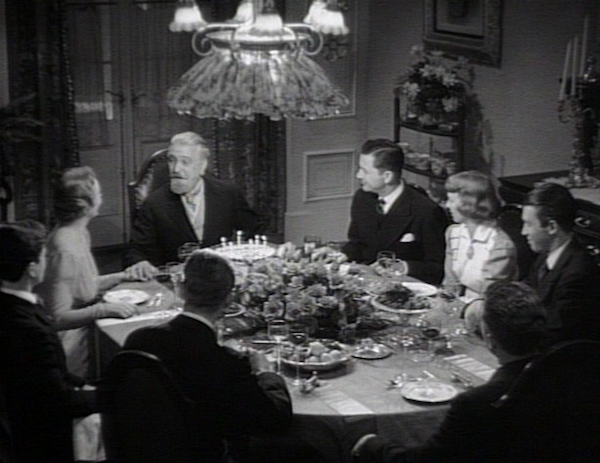 The Mortal Storm tells the story of a small-town German family. Victor Roth (Frank Morgan of Wizard of Oz fame) is a well-loved "non Aryan" college professor of medicine living peacefully in 1933 Bavaria with a son, daughter, Freya (Sullavan), wife and two stepsons, one of whom is played by Robert Stack. Freya is engaged to university student Fritz (Robert Young) while Martin (Stewart), a veterinarian friend of the family (and whose mother is played by the great character actress Maria Ouspenskaya), has always secretly loved her as well.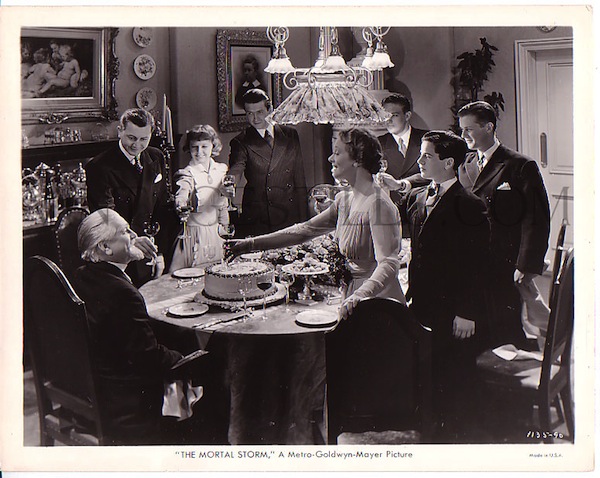 As Roth is happily celebrating his 60th birthday, surrounded by loving family and adoring students, Hitler is being annointed chancellor and the tides rapidly turn. Roth has no qualms denouncing the Nazi views of Aryan superiority in his class, costing him his job and probably his life,  as he is shipped off to a concentration camp.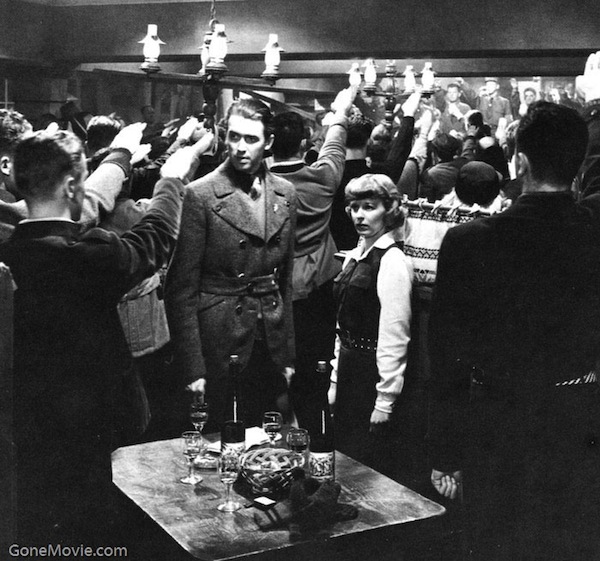 And within the family, loyalties become divided. Free thought and principles are challenged by mob tactics and fear. Without giving away any more of the plot, suffice it to say this is an emotionally powerful film, even for its age and obvious proselytizing.
With beautiful cinematography and enough action to keep even a younger viewer entranced, this is a must-see for all who love classic films. But be forewarned – kleenex required!