I must admit that although we've had several beautiful days, I am definitely tiring of our overly warm November weather and ready for a change in temperature. When I came across this beautifully renovated British home, all I could think of was the allure of cooler days and what is soon in store. I imagined myself sitting in this lovely room after a good night's rest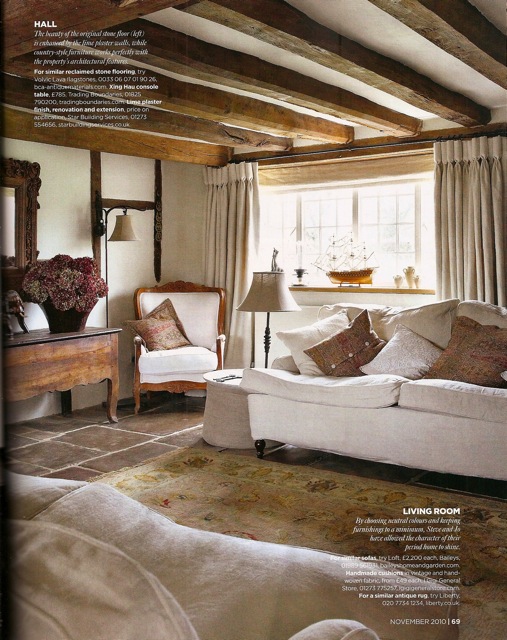 With my book and this tasty treat,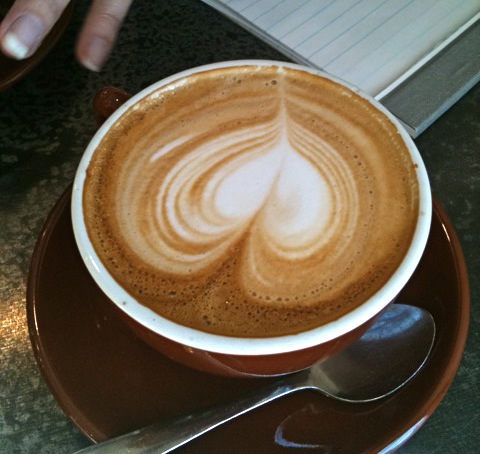 lounging in my cashmere robe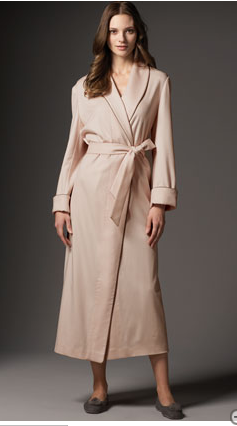 and slippers.
I'd then meander upstairs to get ready for the day.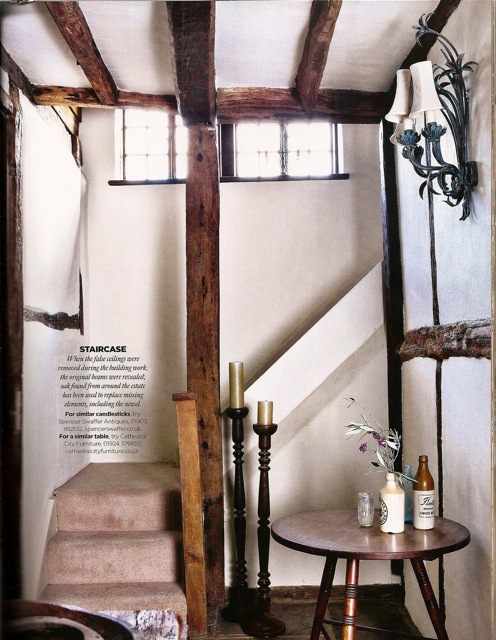 I would think perhaps a bath might be in order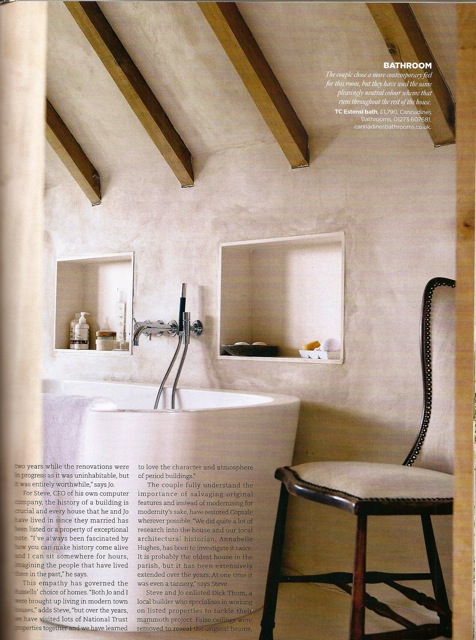 although I spent so much time enjoying my coffee while reading  that I might only have time for a shower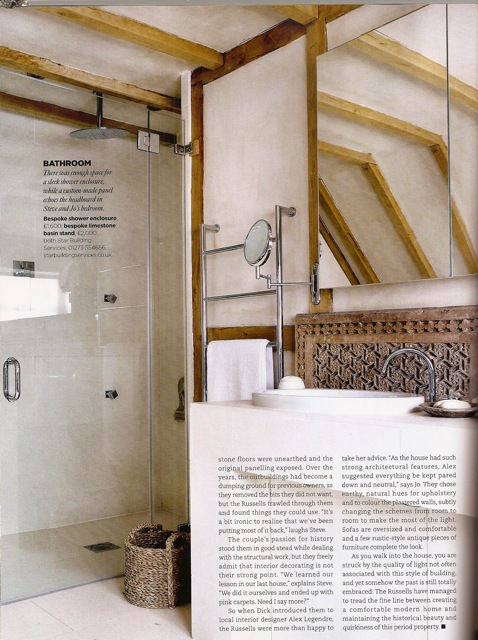 Then it would be time to go out and explore on this beautiful crisp fall morning. I might think a thick sweater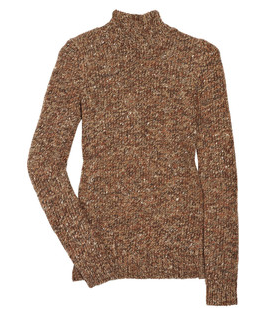 and a cozy vest would be perfect for this weather. Shall I wear this one?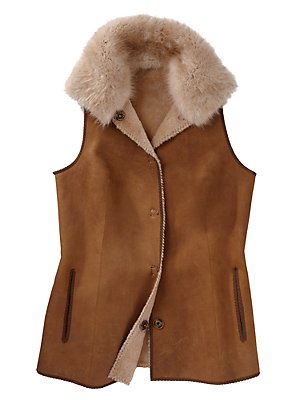 or this one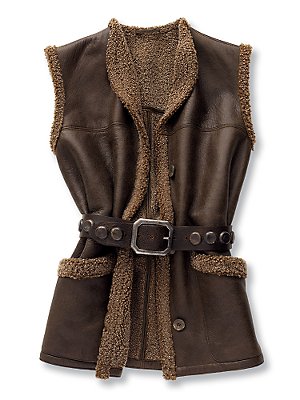 Oh yes, the second one! And perhaps a hat – you know what they say – you lose a large portion of your body heat through your head. Oh here it is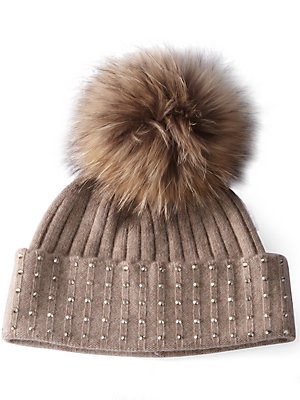 Now I'll bet I would wonder where I left my keys? Oh yes, in that lovely old console of course!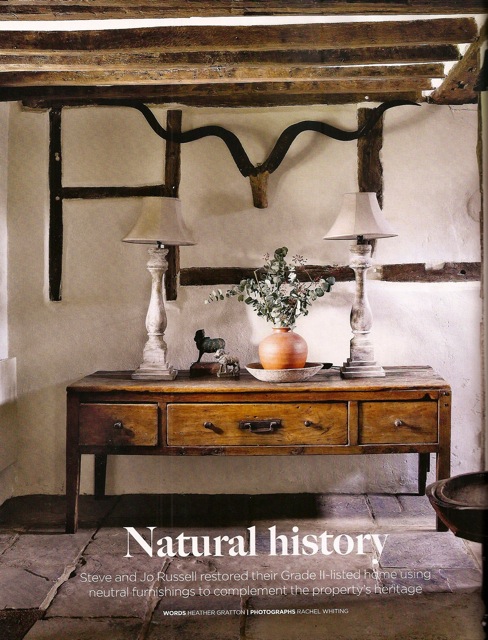 After my long walk, I'll be a tad peckish. So I'll probably  have some lunch here while enjoying the view.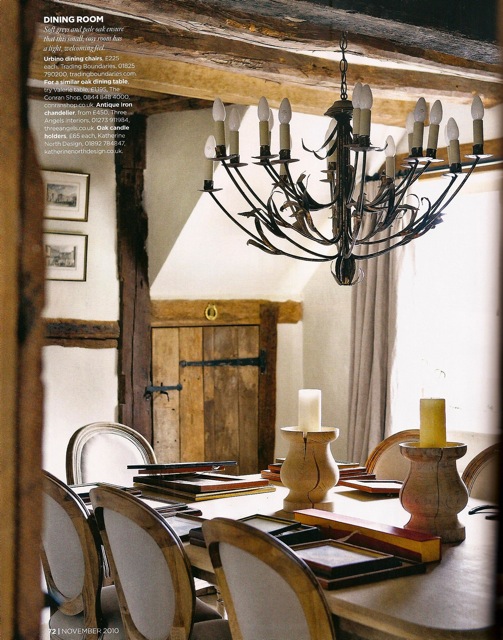 And because I indulged in some lovely beaujolais with my meal, I'll probably need a little nap.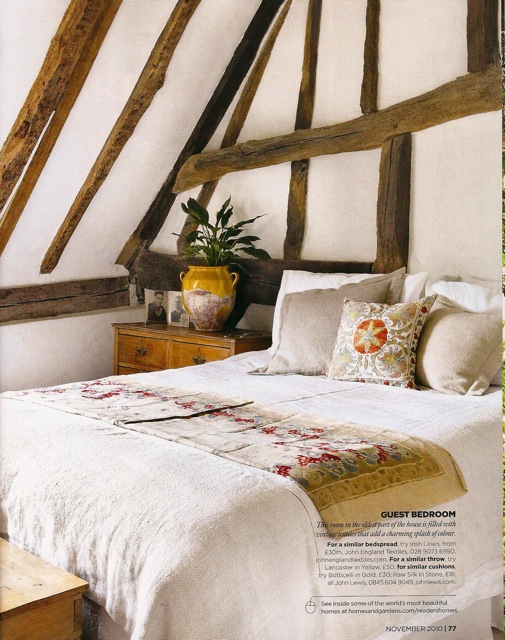 But then I came out of my reverie and realized it was 60 degrees and raining – again. Well a girl can daydream can't she?!