Bunny Williams certainly needs no introduction. The acclaimed designer is celebrated not only for her inspiring interiors but her refreshing and authentic approach to gracious living. The day we arrived at her house, trucks were unloading and the house was abuzz with preparations for a charity event for over 200 people that Bunny was hosting the next night. Yet she was unfazed and welcomed us as if there was nothing she would rather be doing. Tag along for a delightful visit with Bunny Williams at her iconic pool house in Connecticut where she shares her inspiration and insights into its genesis and the design process.
Bunny's book, An Affair with a House, continues to be one of the best-loved design books of its genre. Within its hallowed pages, she chronicles her decades-long affair with her charming 18th century Connecticut house. Yet it is much more than that. I still refer to it often for advice on not only decorating but for practical tips around the house, entertaining and even recipes, so I was thrilled to finally see it in person.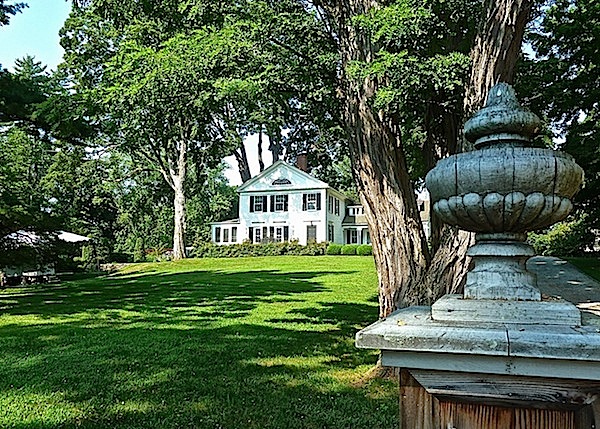 It is a house that appeals to so many not just because it is beautiful but because it is such a personal manifestation of Bunny's (and John's) tastes and lifestyle. Her down-to-earth and generous nature informs so much of what she has done here – it is clearly not merely a house but a well-loved home.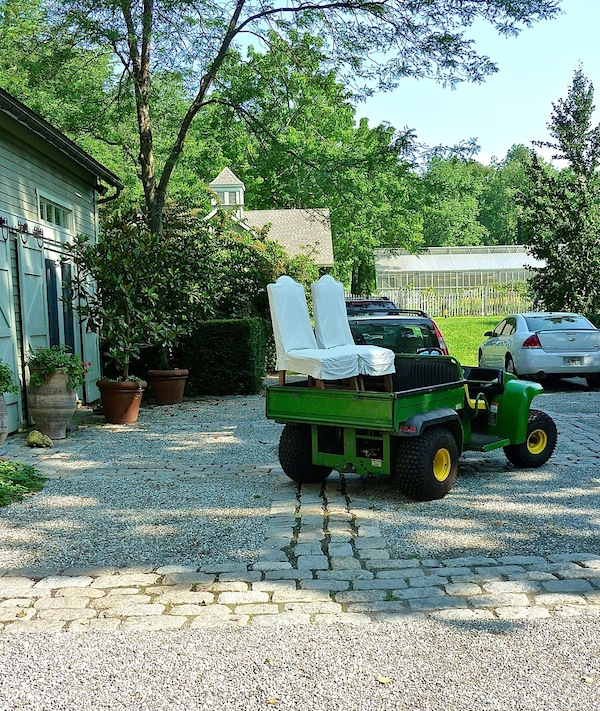 And it is most definitely country but Bunny has remained true to its essence. There is no pretension. It is a working property that has been nurtured into maturity.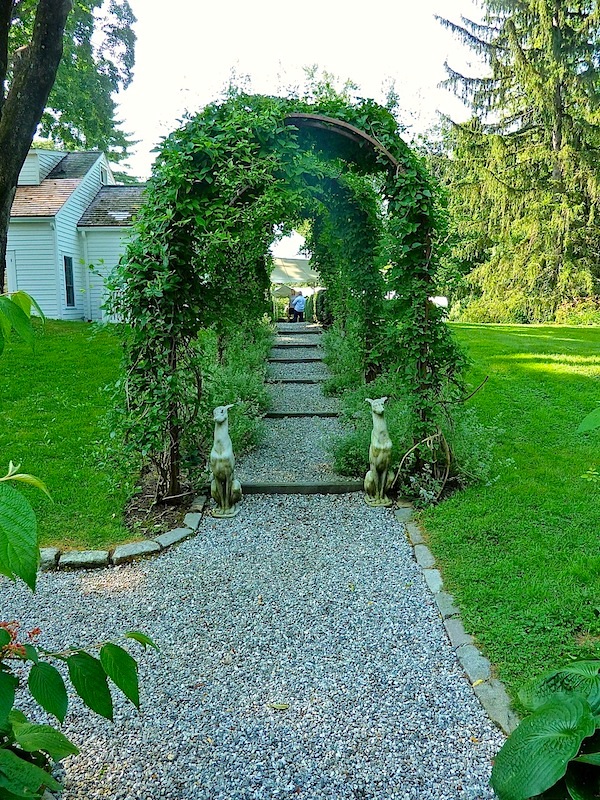 From vegetable to parterre garden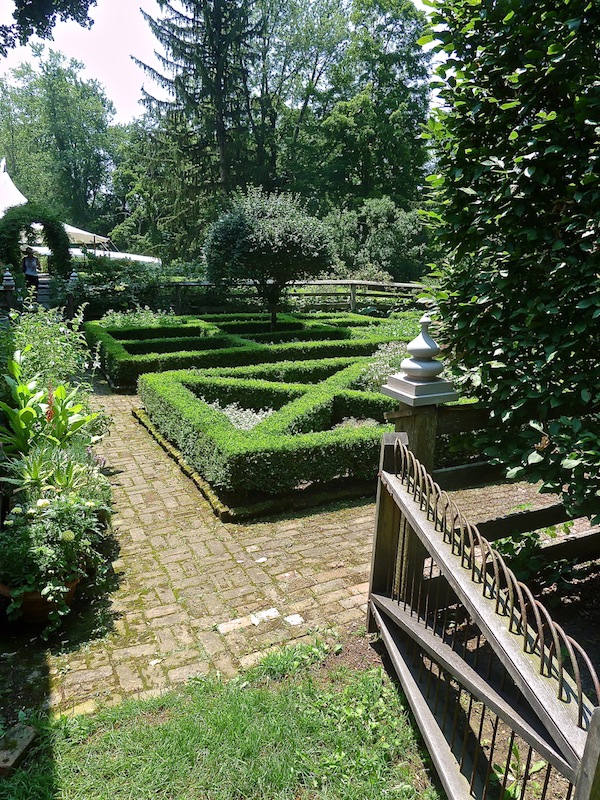 to greenhouse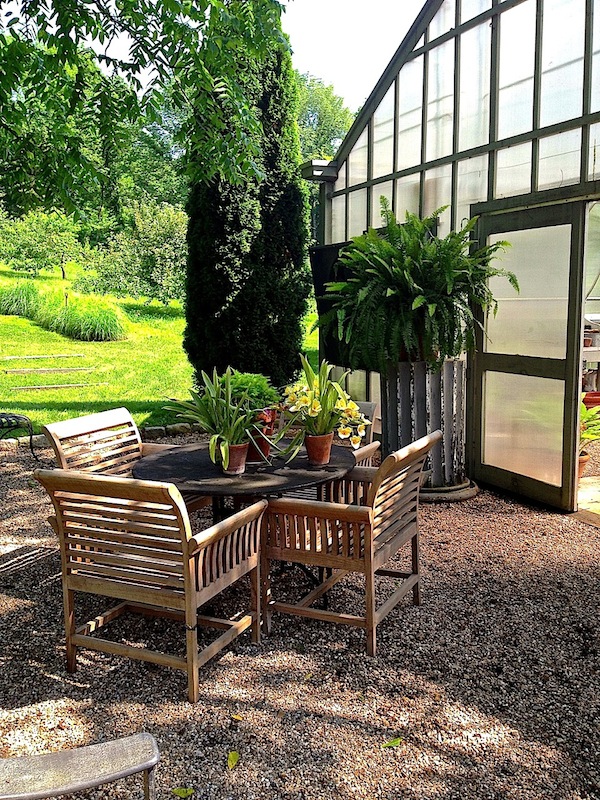 to chicken coop,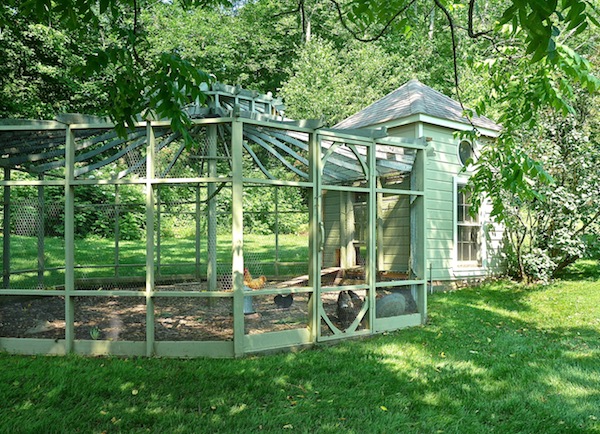 to inside the fabulous guest barn,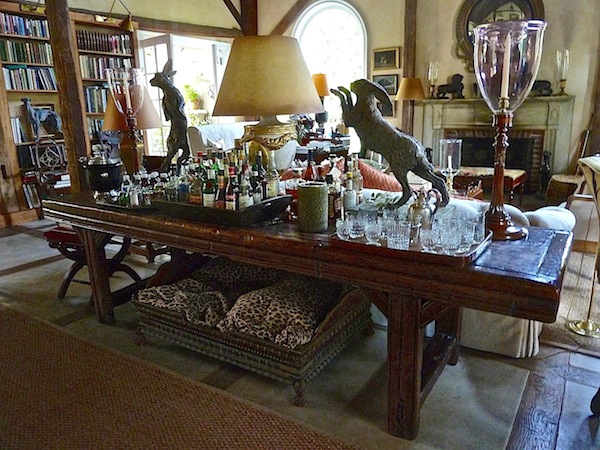 each component has a function that contributes to a gracious and well lived life. John and Bunny's passions are evident throughout and every detail has been thoughtfully considered and added to over time. And nowhere is this more apparent than at the pool house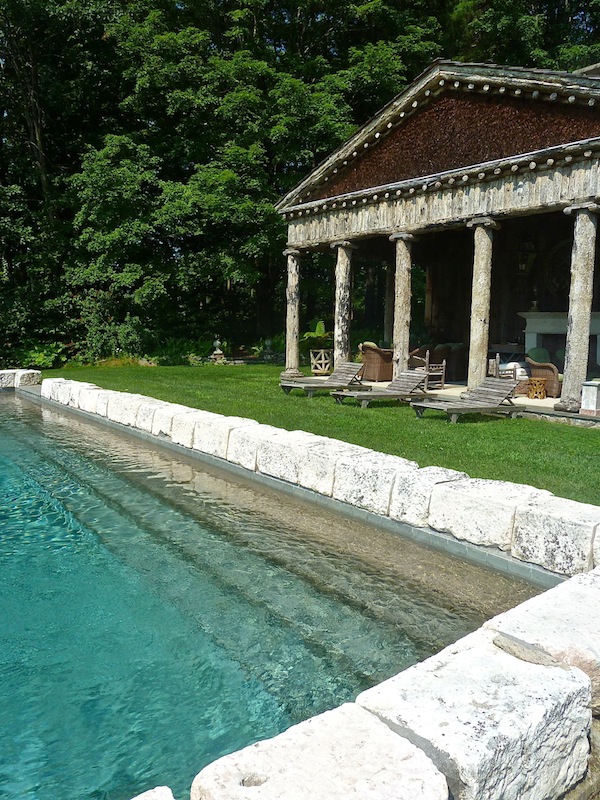 where Greek Revival is creatively countrified – long logs become defining dentil molding and the pediment is filled with acorns. It's a fabulous folly with humility and humor. And it may be rural Connecticut, but sophisticated worldly touches abound such as the Balinese ceiling vent and carved wooden deer from India. It takes a skilled eye to assemble such a successful yet eclectic grouping.
Even in the woodland garden, visual treats await.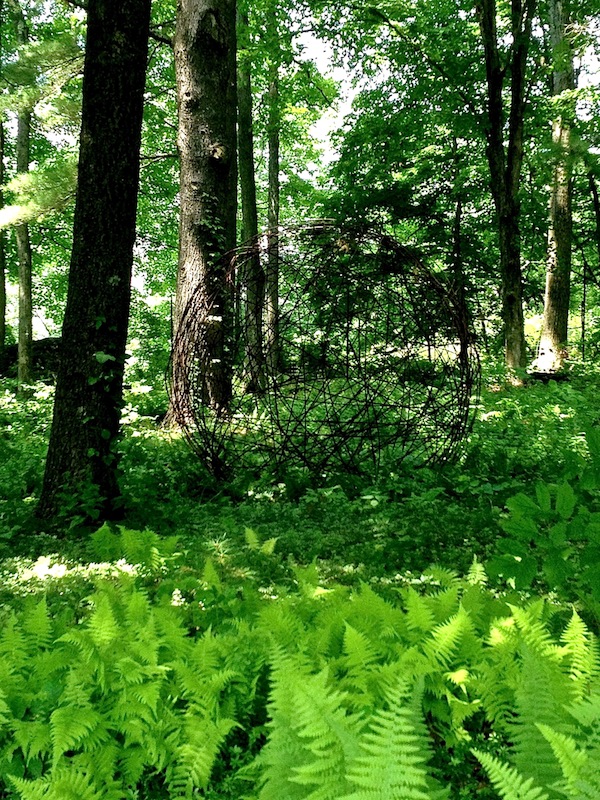 I was not surprised to learn, shortly after filming, that Bunny will be recognized by the D&D Building with the Stars of Design Lifetime Achievement Award in October. Such a well deserved honor. We were thrilled to be able to share our time spent with her at home in Connecticut! Thank you Bunny – such a rare pleasure!