We really have the author's mother to thank for John Murray's elegant new volume Classical Invention | The Architecture of John B. Murray. If she had not suggested he take a summer design program at Carnegie Mellon, he might have finished his pre-med studies instead of continuing on to architecture school.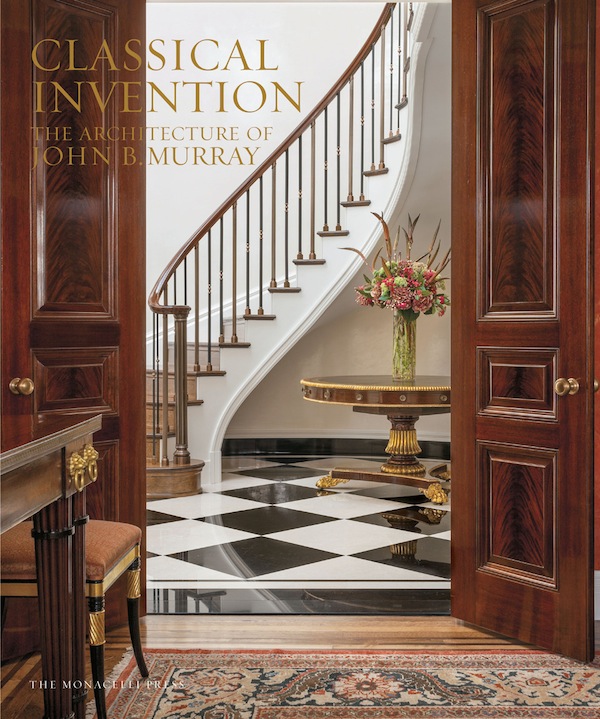 And that would have been quite a loss for the design community. For all those who love classic architecture, executed with a mastery of detail based on the timeless principles of the past, this is a volume for you. In fifteen projects encompassing both country and city residences, Murray exemplifies how he creates timeless homes with the comforts and conveniences of modern life. Beautiful millwork and arched doorway set the stage for this charming Sea Island, Georgia powder room with interiors by David Guilmet Design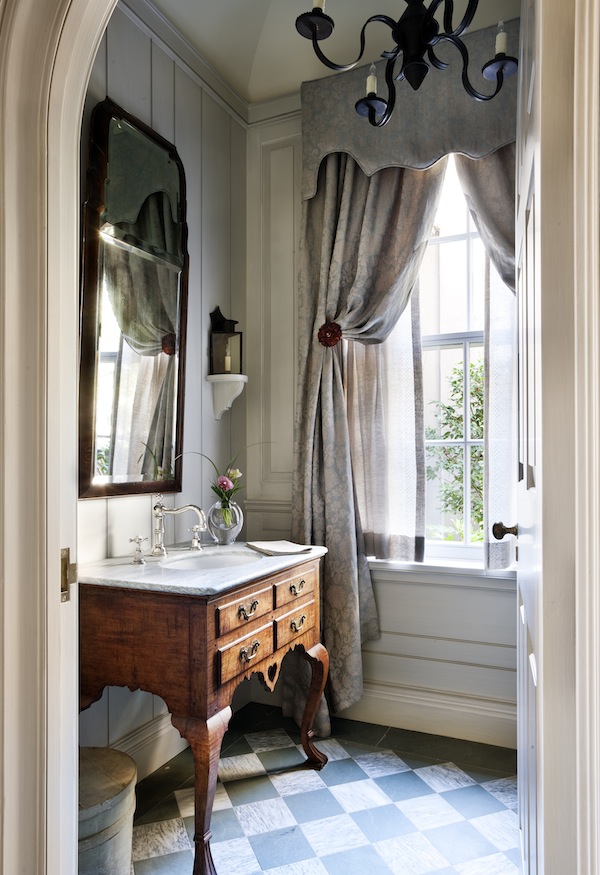 In the same house, the Addison Mizner inspired design definitely has a historic Southern vernacular yet never seems period in its application. The entry is a marvelous mix of the formality of the white marble inlaid slate floor with the baronial feeling hardware and studded plank design of the door.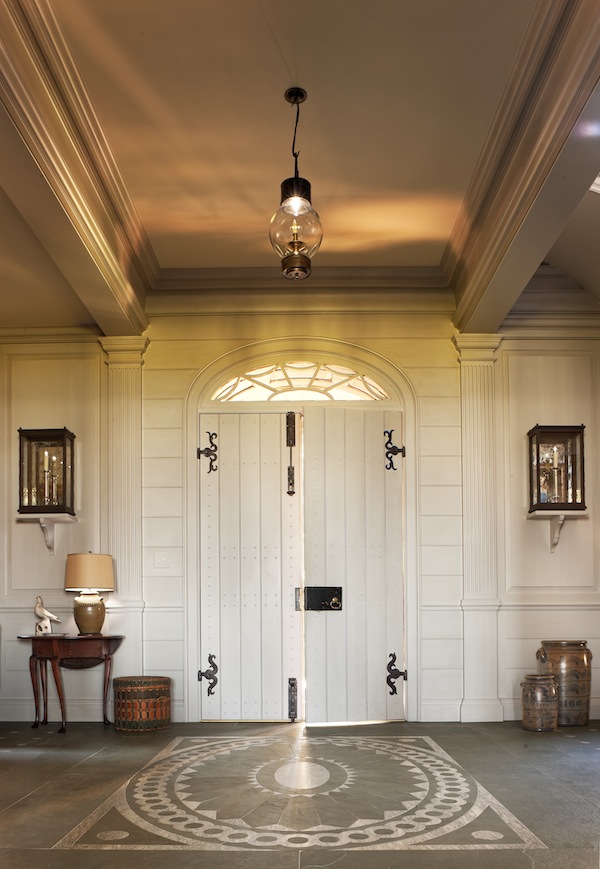 Every project, such as this renovation and reconfiguration of a 19th century house in Connecticut, features a hand rendered analytique, the traditional Beaux-Arts preparation drawing detailing the project I adore looking at these – it's the same feeling as when I used to crawl around houses under construction in my neighborhood, checking out all the architectural details – yes, even then.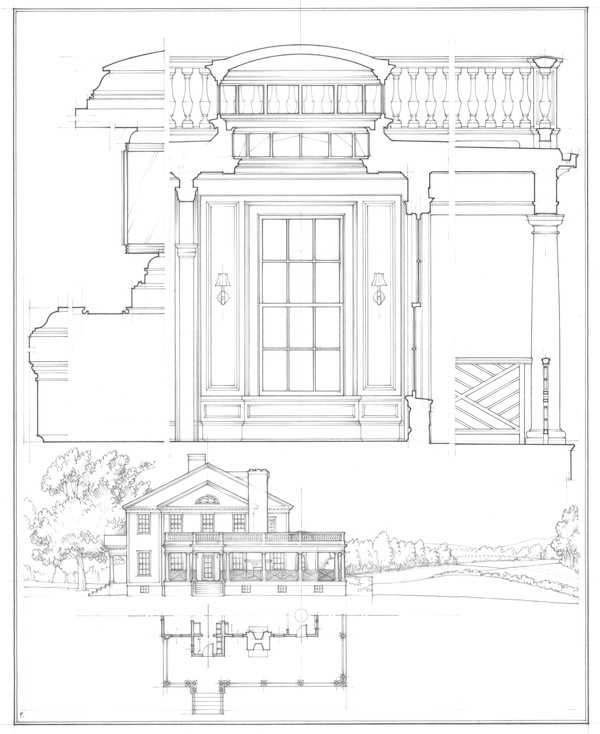 For long time clients in Southampton, Murray completed a massive renovation of a turn of the century home devoid of any interior character. Reinstating the glorious details of the shingle style structure, he has created a classic sure to endure for decades to come.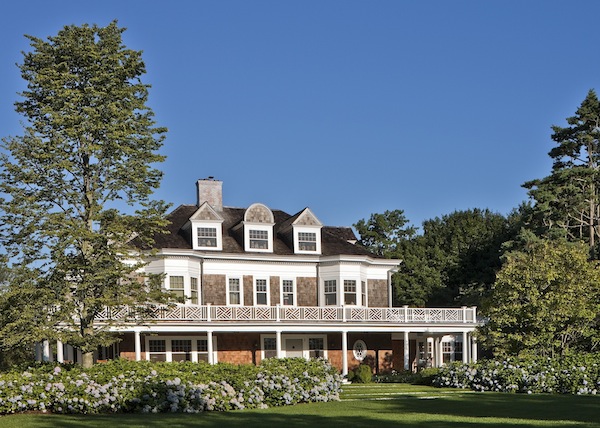 In a new addition, Murray created an octagonal dining porch which shares a fireplace with the adjoining family room and overlooks a lily pond. Every detail on this small structure is oozing with charm, from the circular motif of the transom to the gentle slope of the shingled roof.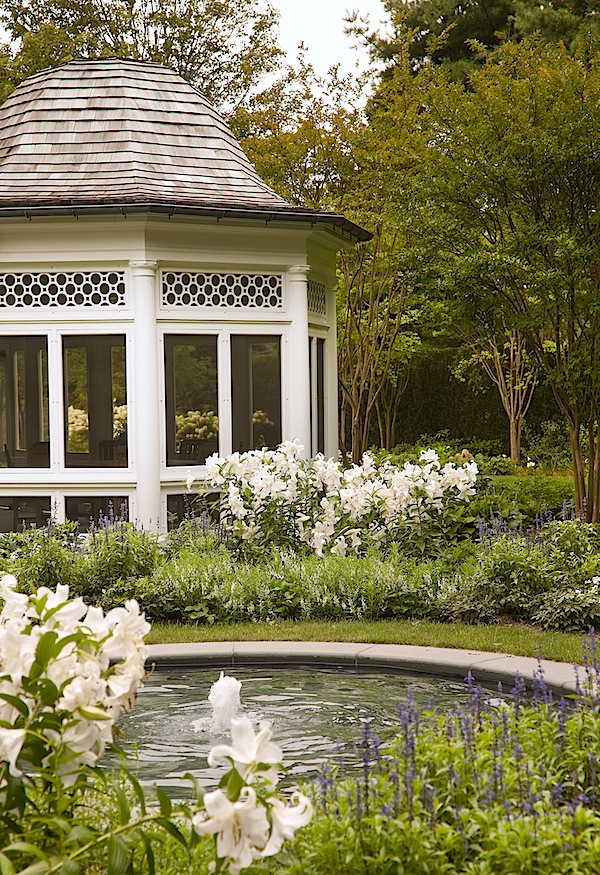 Murray's work ranges across a broad spectrum. The cover photo is of a glamorous 1920's New York apartment with elegant interiors by Cullman & Kravis. While of magnificent proportions and era, it required a comprehensive renovation. The existing double height entry gallery with skylight was given a coffered plaster ceiling whose grid pattern was carefully aligned with all doors, windows and structural beams, a bit of a "logistical challenge" according to Murray, but one which "creates such a strong axial orientation upon entry."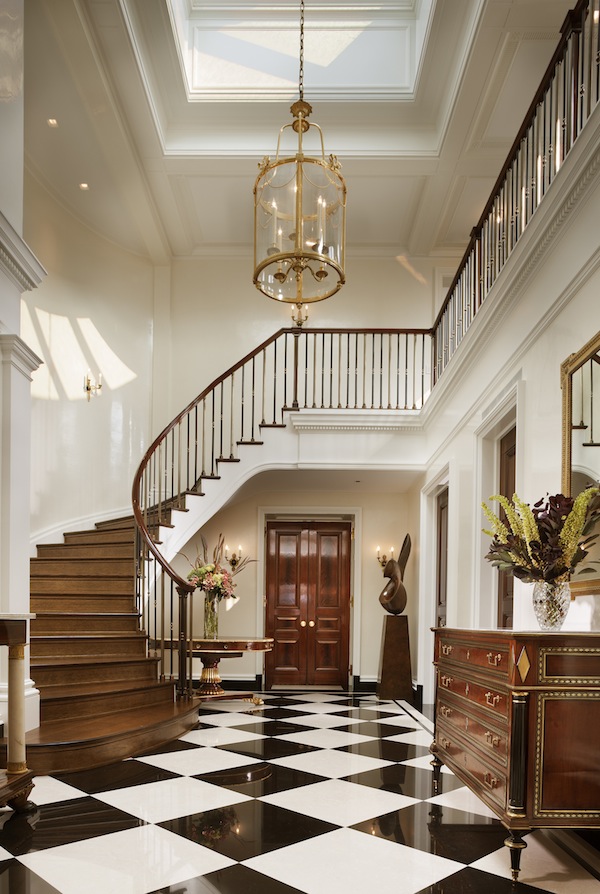 A completely different approach was taken for the entry of a full floor Fifth Avenue residence for clients who are aficionados of French design and the art of craft. In conjunction with designer Llewellyn Sinkler, Murray designed a French-polished mahogany front door with a single oversized pull. Note how the onyx and bronze floral medallion on the floor is repeated in a related version on the door with restoration glass set between the decoration bronze grilles.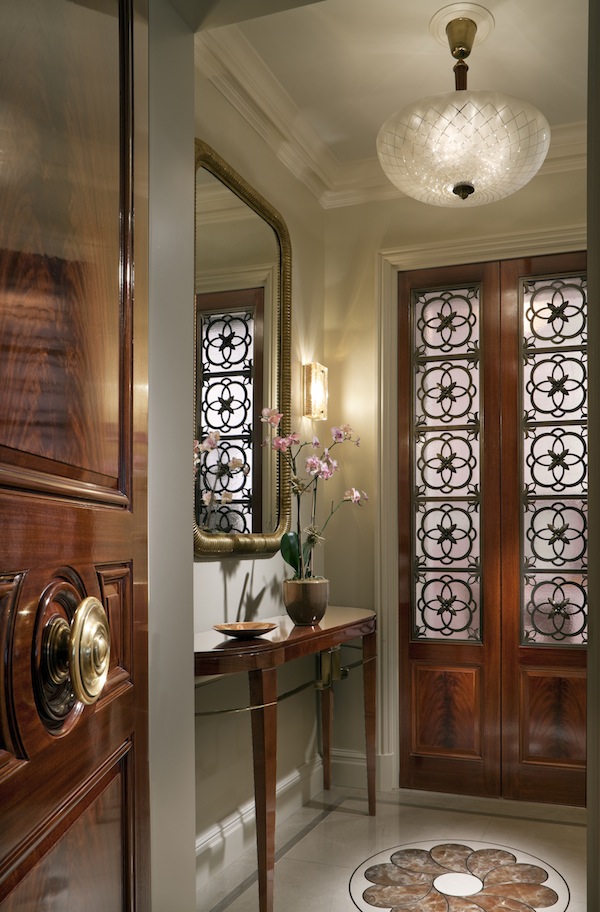 And while the apartment is of the utmost sophistication and elegance, it is also adapted for family living. Three children and their parents can dine comfortably ensemble at this cozy kitchen banquette in a light filled nook the architect carved out.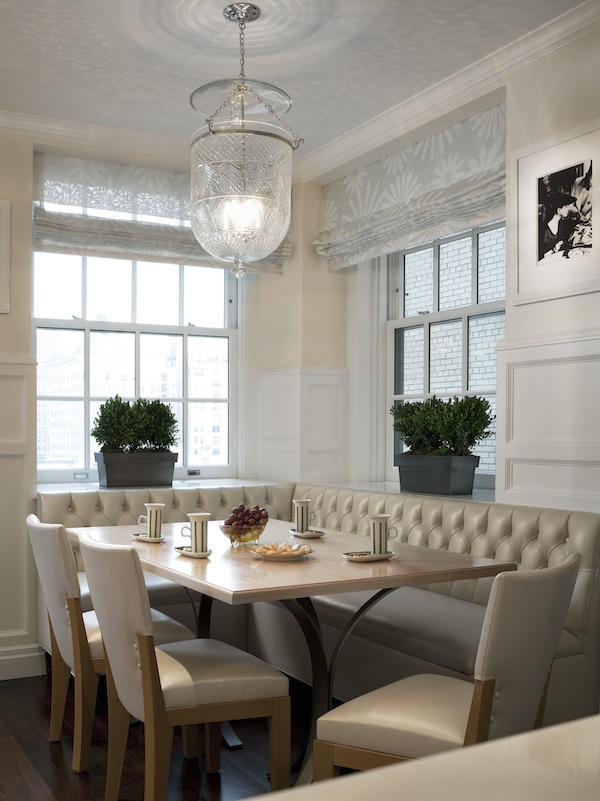 Murray does city chic but he also understands the lure of the country. On 120 acres in upstate New York, Murray was commissioned to build a house that felt "timeless and appropriate." So within the local vernacular, Murray developed a fictional narrative for his structure, based on an original Dutch fieldstone house that over time was added to in a more Federal style. The result is charming and indeed site appropriate, its 6,700 square feet appearing much more modest.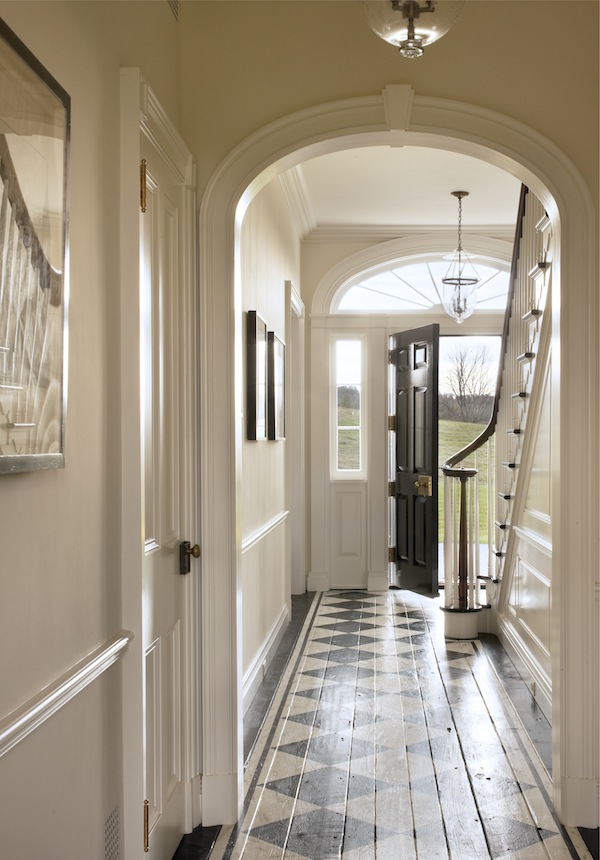 Working with designer Sam Blount, the entry to the Federal-style section of the main house features a door with traditional sidelites and transom fanlight. The random-width reclaimed pine flooring are painted in a classic graphic pattern.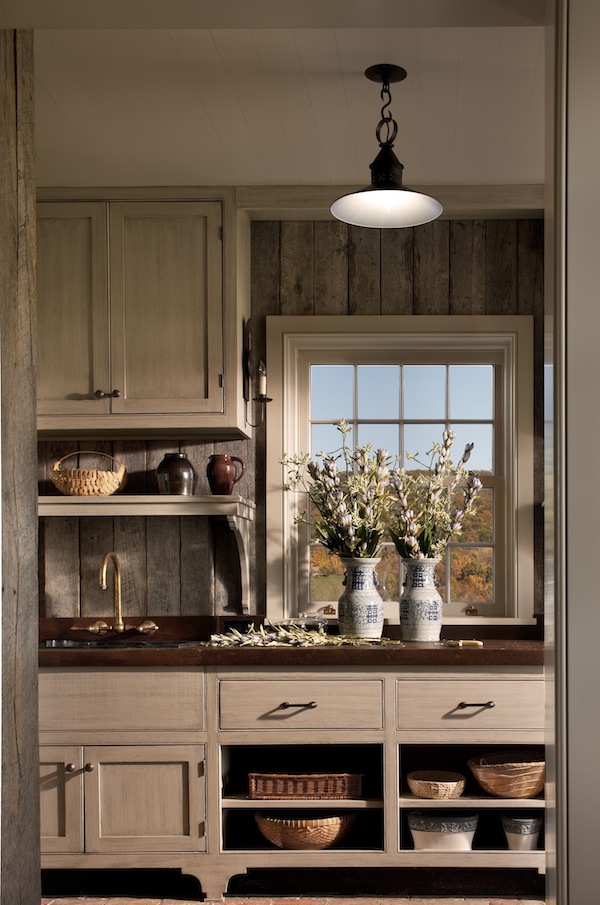 In the mudroom, walls are sheathed in weathered barn siding, with coordinating natural wood cabinetry with solid oak top. At the top of the back stairs is a charming ship shape bedroom alcove, maxed out for storage with built in shelving above the headboard and drawers below. I can't imagine who wouldn't want to sleep here?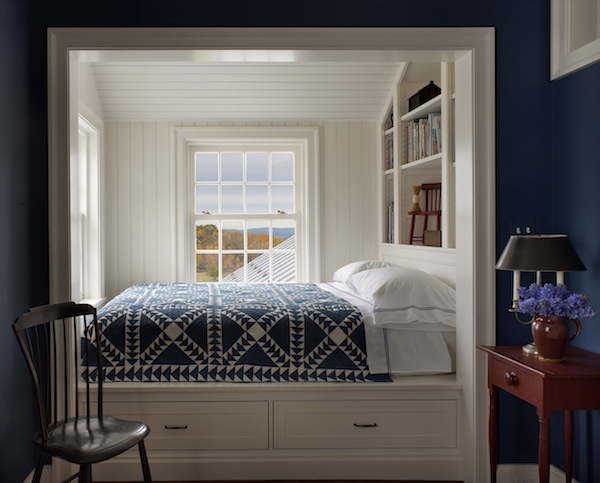 The residences created by John B. Murray look at history with a fresh eye. Based on the time honored principles of classical architecture, they are infused with a quality, comfort and charm appropriate for today and years to come.