I had been anxiously waiting to see designer Alessandra Branca's much anticipated fabric collection for Schumacher. I shared this with some of you several weeks ago but am reposting now so everyone can enjoy.  Teasing us with a trail of sneak peeks on her inspiring instagram feed, Alessandra shared at a recent lunch how pleased she is with the level of quality and craftsmanship that went into developing the line. With a love of color and the desire to infuse design with a respect for the past and a level of comfort commensurate for living today, the collection is dramatic, sophisticated and fun!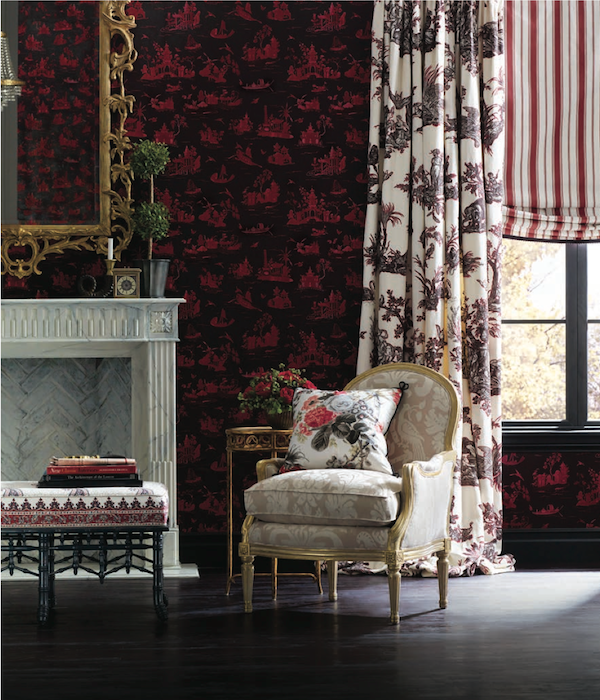 Having grown up in Rome with a grandfather who was a Vatican Museum art historian, Alessandra is all about color, scale and proportion. An expert at layering patterns, she has taken classics and given them a contemporary twist. Continenti on the curtains is an embroidered linen based on an 18th century design but the scale makes it fresh. Alessandra is all about the details and the hand-guided embroidery is an elegant artisanal touch.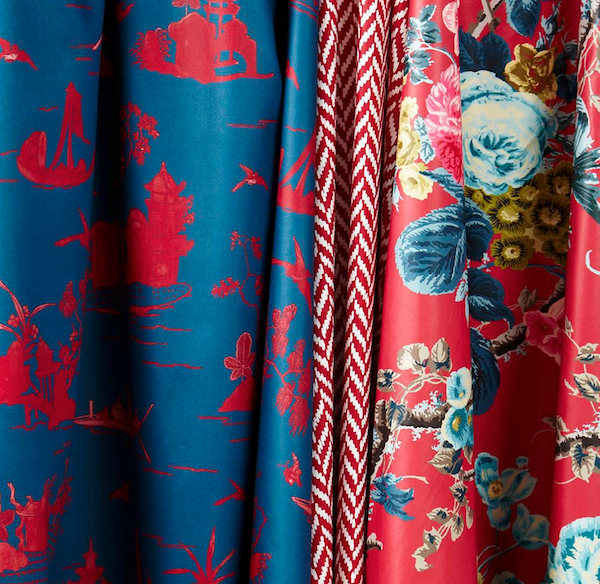 On the walls is Coromandel, another of the collection's statement fabrics. Inspired by an 18th century Coromandel screen in Alessandra's home, this cotton retro chintz looks striking and chic in the rouge/noir color way and youthful and fresh in the prussian blue/rouge combination above. And similarly, the pretty floral Elizabeth, above right in multi rouge, is bold and lively and yet in the top photo and below, its rouge/grey version is a softer and more feminine reinterpretation of a classic chintz. Alessandra always adds a graphic punch in her rooms and Dudley above in middle is a whimsical take on a classic herringbone that is the perfect foil to the more organic patterns.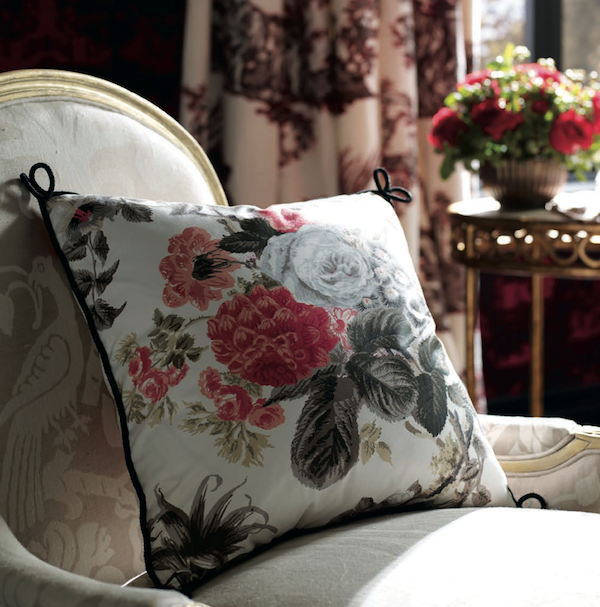 Below you can see the delicate edged embroidery on the Continenti and I just adore the fabulous fuchsia/grey version of the Coromandel pattern.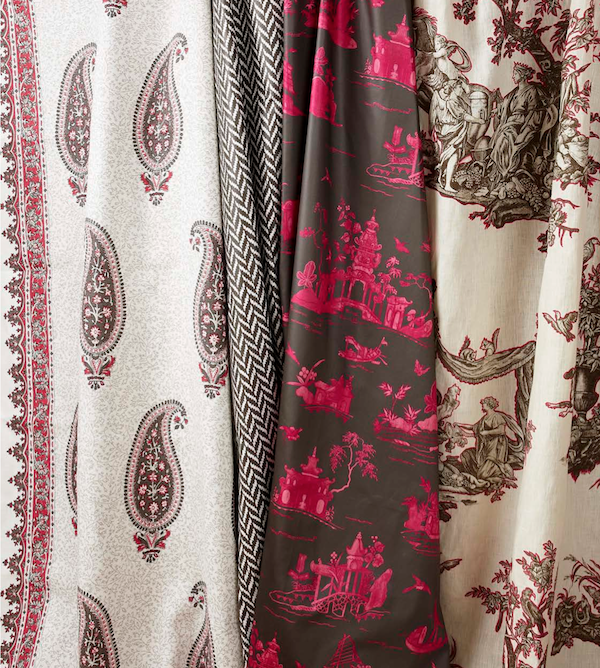 On the left, l'Indienne adds an exotic touch to the collection with an intricate paisley and perfectly engineered ornate border that appears on the left but can be cut and applied to the other side as well. You can see how effective it can be on the bench below.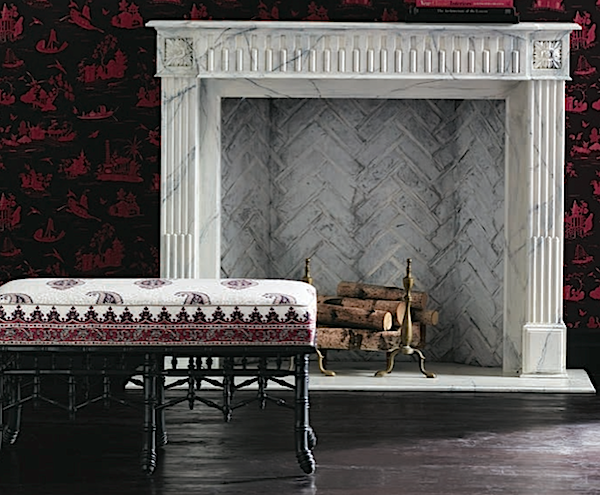 One of my favorite aspects of the collections is this acid green color way. Such a fantastic way to imbue classic designs with a modern punch. The Corallina on left is a gorgeous embroidered linen, inspired by brain coral and vermicelli. The lively movement of the pattern would add elegant energy to any room. In the middle is Elizabeth looking cool as a cucumber in green. And Anna, on the right, is a linen damask adapted from an antique silk document and woven in Italy. The large scale and bright hue make it the perfect choice to give your home a dose of casually chic palazzo pizzaz.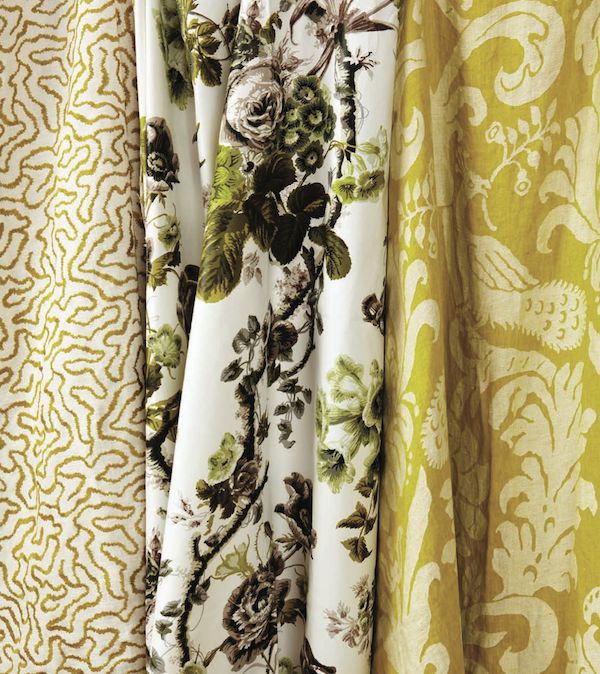 And I leave you with the tease that there is even more coming from Alessandra very soon!