It sometimes seems a tall order to find a movie both you and your children can enjoy. But if you are looking for a feel-good family film (PG-13) for this holiday weekend, I can heartily recommend The Sapphires. With thumbs up from me, my husband and 13 year old daughter, it clearly satisfies both the age and gender gaps.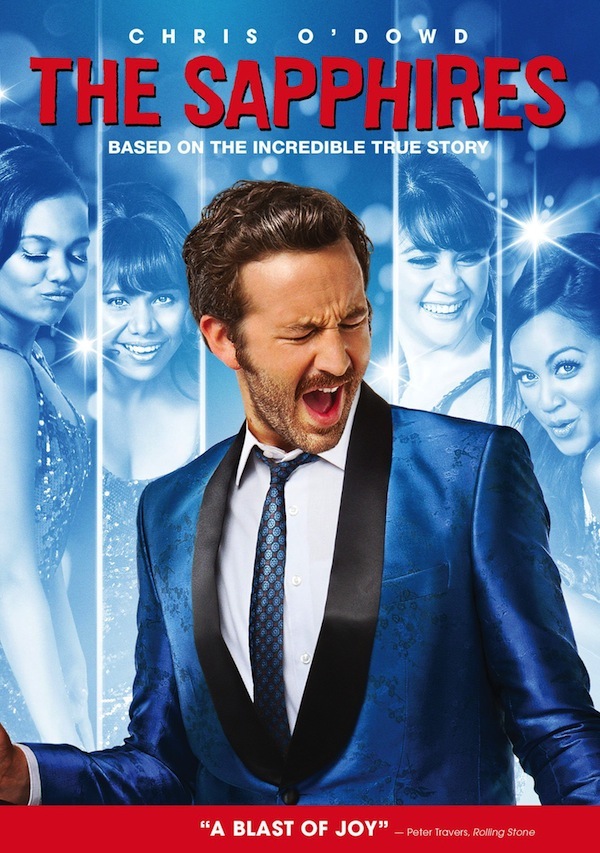 Based on a true story, it follows the path of four spirited Aboriginal girls on their quest for singing stardom in the 60s. From a poor outback reservation in Australia to Viet Nam and back, you'll be rooting for these four young women on their amazing journey. Think Dreamgirls with a little less glamour but a great deal of down-to-earth heart and resilient fervor as they navigate the politics of race and war.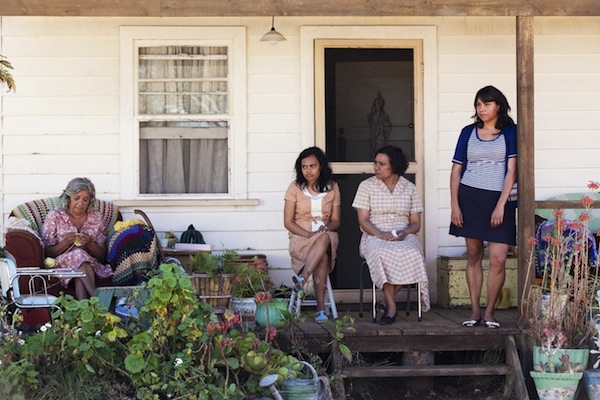 There's a terrific credibility to the characters, casting and chemistry (perhaps partly due to the fact that it was co-written by one of the real Sapphires' sons). We first meet three of the girls, who are sisters living on a remote reservation in the 60's, when Aborigines were, as we learn in the introduction, officially considered "flora and fauna" by the government.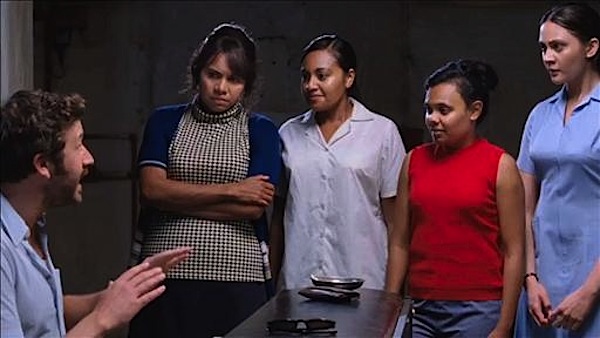 The sisters head into town to compete in a local talent contest. Even though they are mistreated by a racist crowd and cheated out of a victory, the charmingly roguish Dave Lovelace (Chris O'Dowd), recognizes their talent and becomes their agent. His character reminded me of Tom Hanks in A League of Their Own, a has-been (or never-been) whose love of his craft (in this case soul music) and ultimately the girls, is totally winning.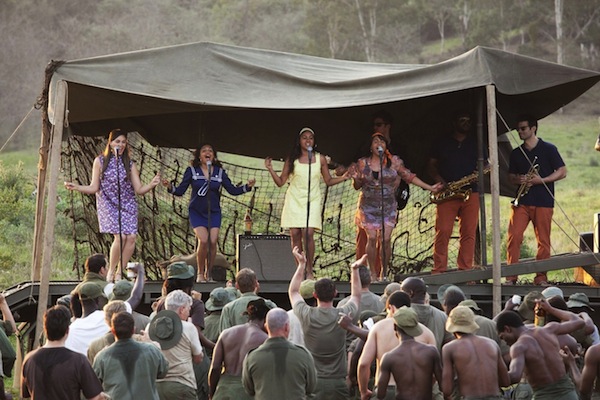 Enter group member number four, a cousin, who was a victim of Australia's forced adoption policy when light skinning aboriginal children were seized by the government and placed with white families. They had all grown up singing together and are reunited before they audition to tour in Viet Nam. Dave convinces the girls that their path to success lies not with the country western music they have been performing but as a soul group singing Motown. With a serendipitous name change from the unpronouncible Cummerangunja Songbirds to The Sapphires, they are on their way.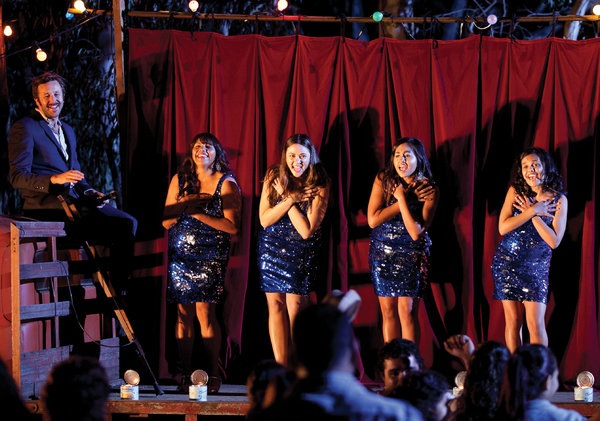 With an appealing cast of mostly unknowns, an inspiring story set in a historic era and some fabulous music, I think you'll find The Sapphires the perfect weekend entertainment. Here's a peek at the trailer.