As I was savoring the last weekend of August, trying not to do too much of anything, I fell down the rabbit hole online and rediscovered the work of architect Eric J. Smith. So to ease our way back into the season, let me share with you some of his beautiful houses. After meeting designer David Easton in Chicago where he was working in the early 80s, Smith moved to New York to run the designer's drafting department. This was the beginning of many years of collaborating on projects around the world. Smith also maintains his own clients as does Easton.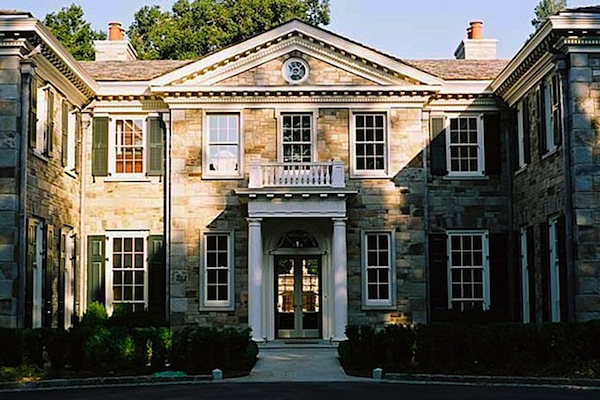 This house in Atherton, California represents the essence of Smith's vision – the best of classic architecture, executed with historically accurate details, the best workmanship and highest quality materials. While the kitchen below is traditional, it includes some wonderfully whimsical details.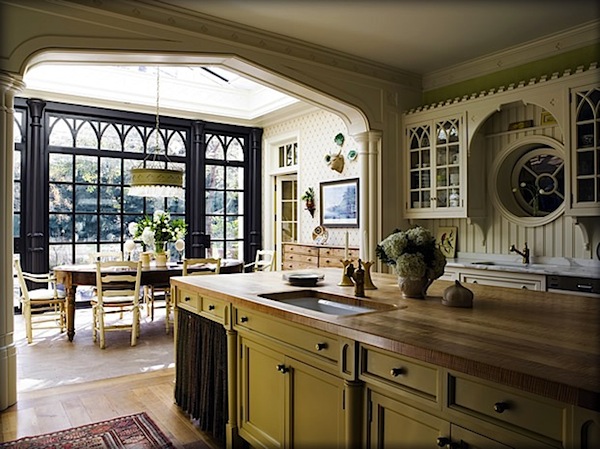 I love the charming pool house for the renovation of a home in Southampton. It relates beautifully to the grander main house while maintaining its own appropriate smaller scale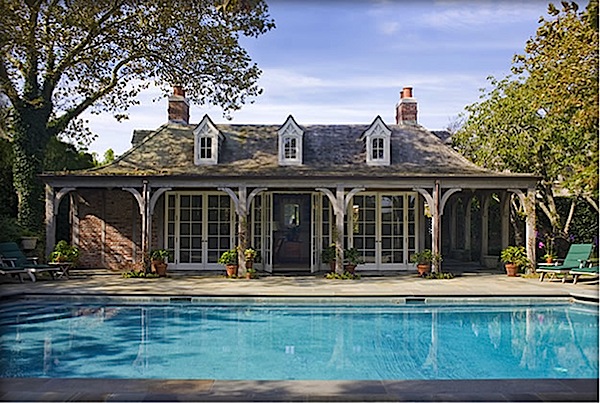 The interior is timeless and classic yet updated for modern living.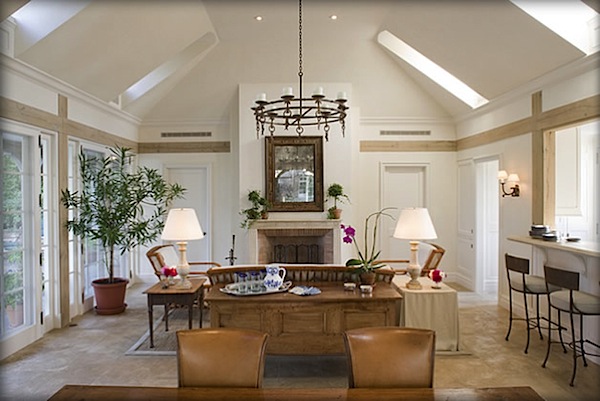 A new home on the Long Island Sound looks like it has always been there. I love the gambrel roofline and gables, which are also a clever way of achieving more space inside without a full second story. The sprawling home, while large, gives the appearance from the front of a smaller residence that has been added to over time.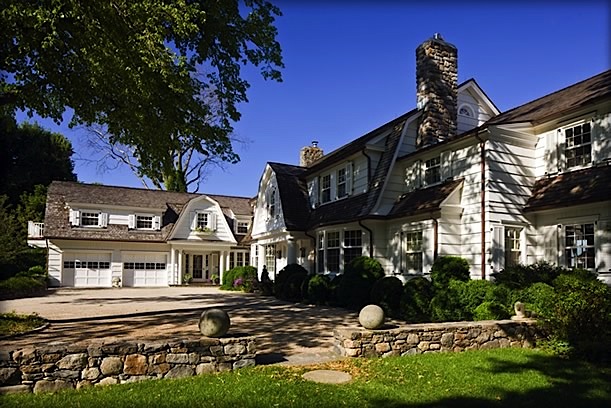 From the back you can see how he capitalized on the sloping lawn to gain more height and deliver a grander appearance, perhaps for those passing by via boat.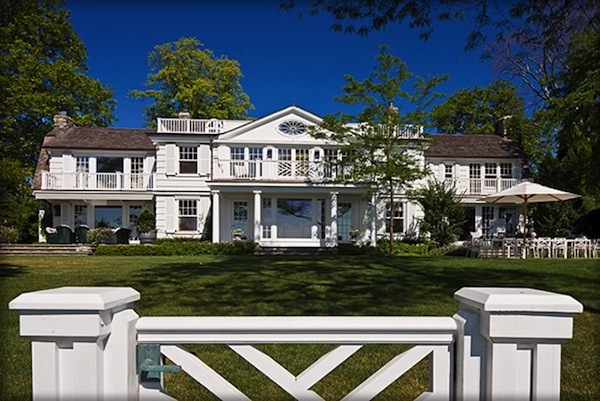 I personally prefer the street facade, but perhaps such a commanding view demanded a more majestic presence.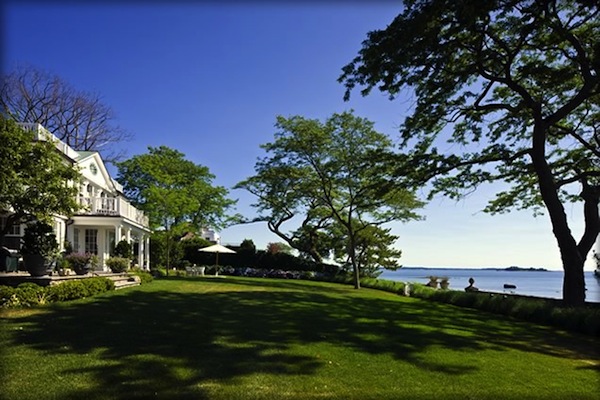 And while Smith's specialty seems to be historically inspired classic architecture, he is also comfortable with country as seen in this new Vermont home he designed with lovely rustic touches.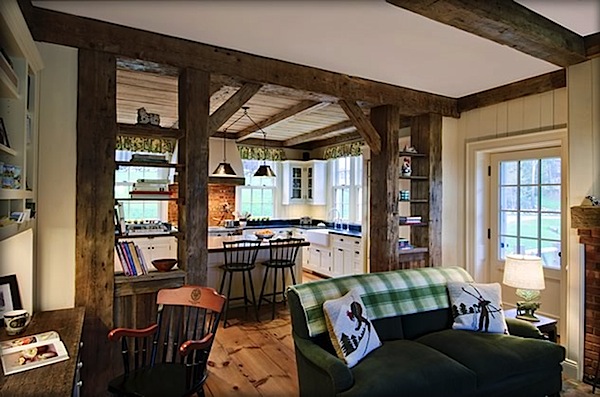 And I'm a sucker for a great mud room. I love the millwork, brick floor and fabulous soapstone sink. The rough plank bench adds just the right touch. It's knowing how to balance the right amount of rough with the refined.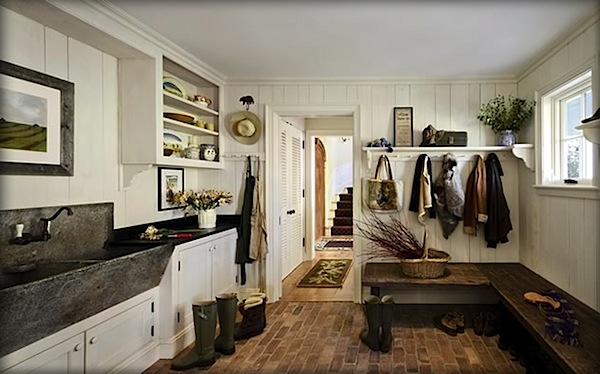 And lest you think Smith is a purely white clapboard and stone sort of fellow, take a peek at this NYC townhouse he designed with bold color in mid-century mode.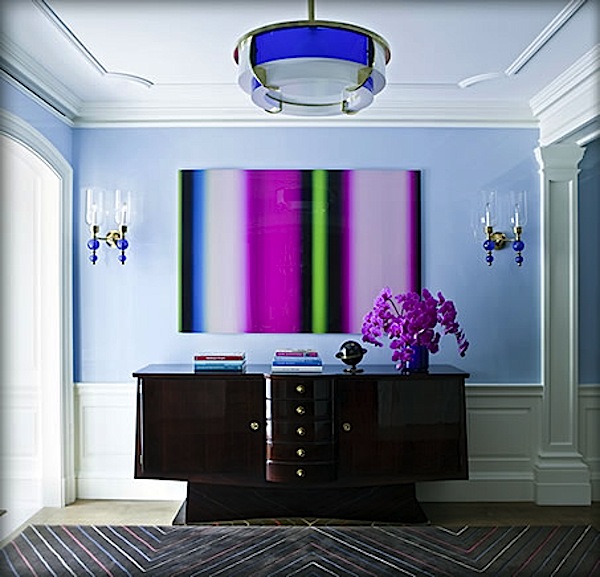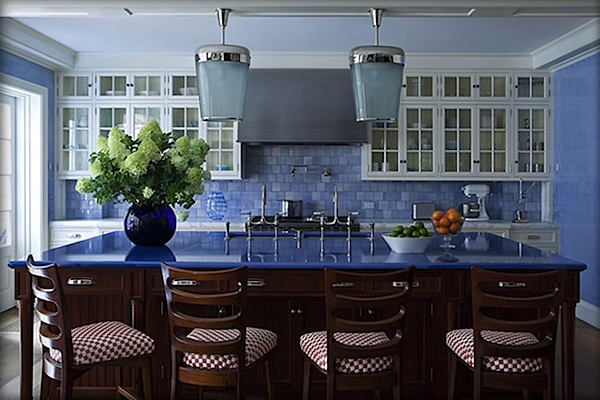 I hope Smith updates his site regularly because I'll be checking!