After seeing the modern monolithic limestone and glass Southampton manse Sawyer | Berson created for designer Kelly Behun in last month's ELLE DECOR, I was led to the architects' site to see what else they had been doing lately. While familiar with several of their projects, I was delighted to discovered what a wide range of impressive oeuvre this firm has.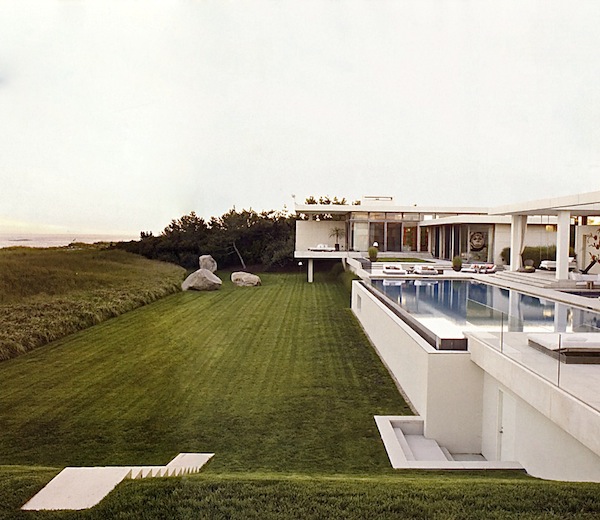 After having met during careers at Robert Stern, Brian Sawyer and John Berson started their firm in 1999. Since then, the interdisciplinary partnership has included architecture,  landscape architecture and interior projects throughout the country. I must admit that I didn't even realize that one of their early designs, a personal favorite, was theirs. You may recognize the beautiful renovation of this 1950's East Hampton property.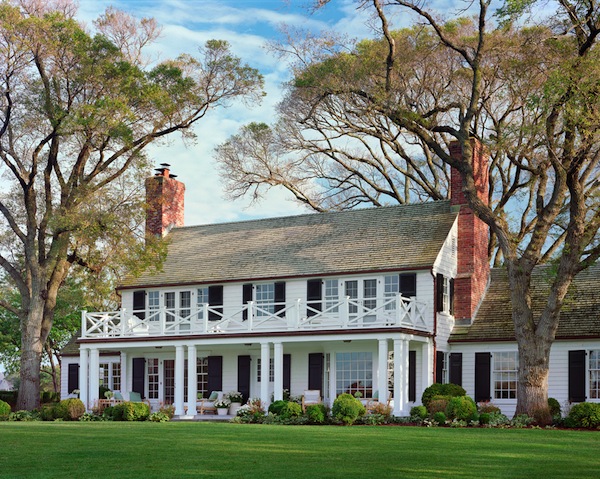 The house was stripped and recreated in the classic colonial revival vernacular.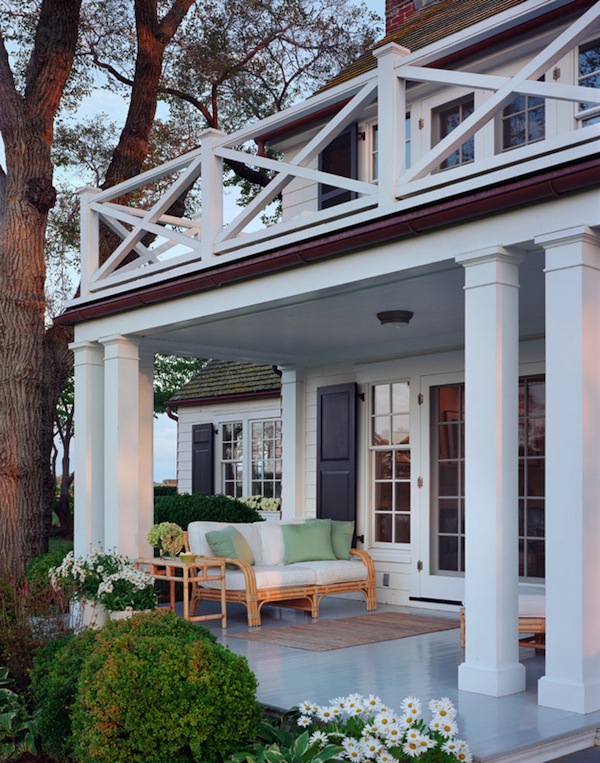 Another Hamptons house was built new in a beachy shingle style so appropriate for its Wainscott location.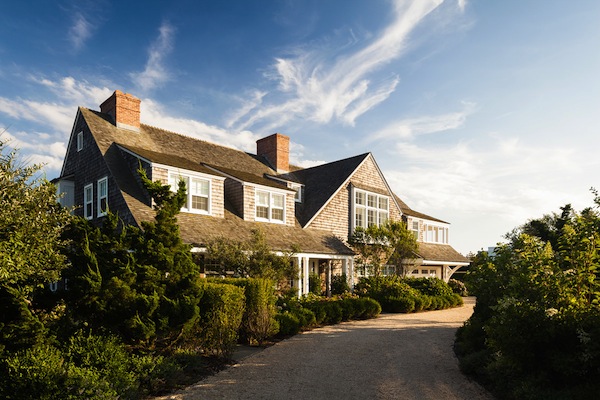 Classic with contemporary touches, it has the same sort of irresistible appeal as the popular Something's Gotta Give house.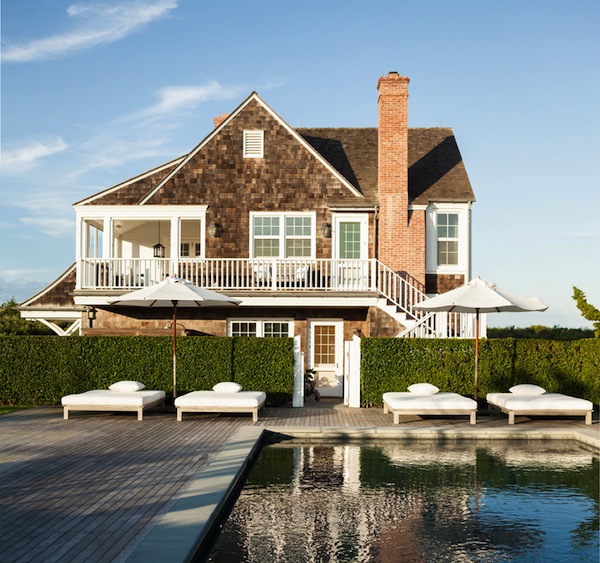 The interiors are warm and comfortable, capitalizing on the spectacular views.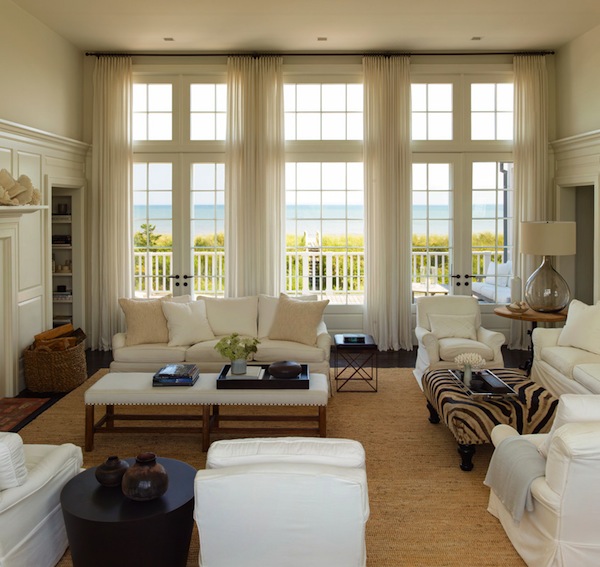 There are so many wonderful understated details that together define a timeless modern classic for easy living. I love the dark wide plank floors and the interesting beadboard ceiling – note the square recessed spots. Beautiful millwork, tall dutch door, oil rubbed bronze hardware and what look like old fashioned custom wood windows are all salient details.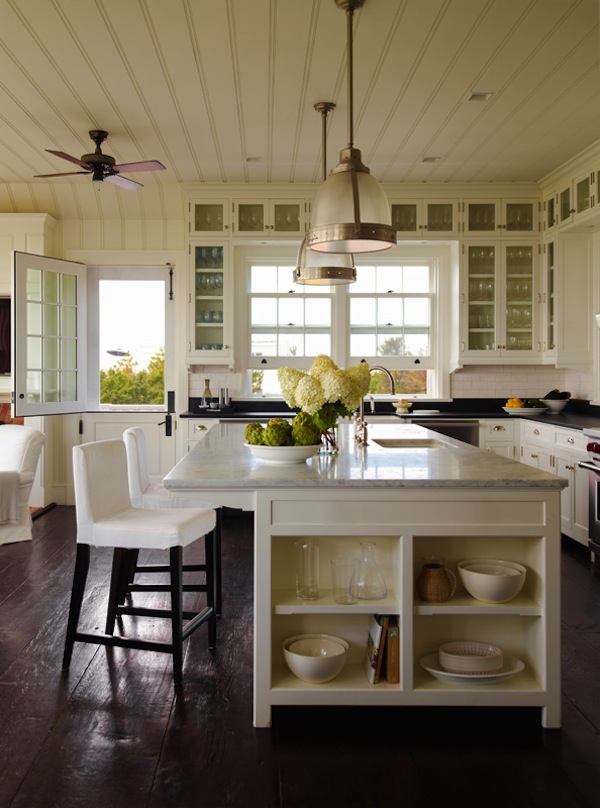 Everything feels effortless and just right.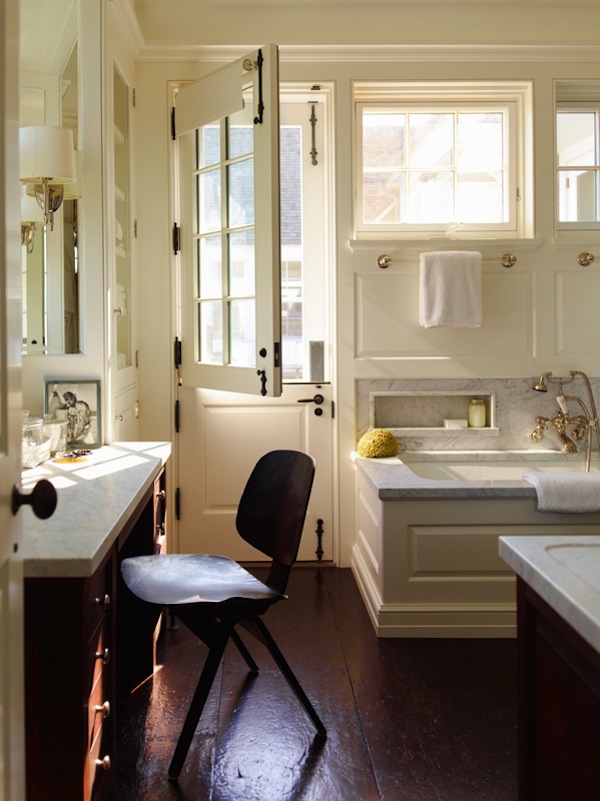 But there is so much more. In the city Sawyer Berson projects have a wide chronological spread. In the West Village is an idiosyncratic recreation of a 19th century interior. Dark and brooding, it represents a melding of custom and antique furnishings.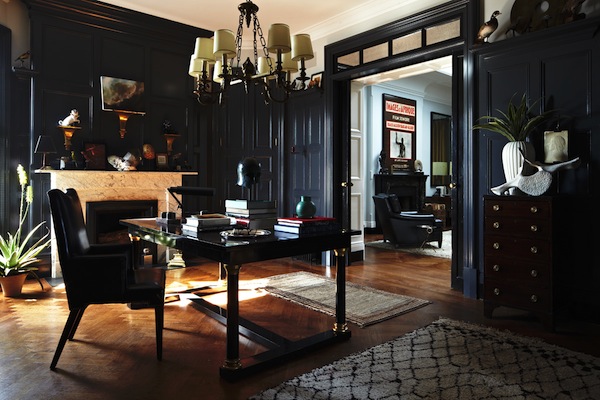 Complete, as usual, with stunning kitchens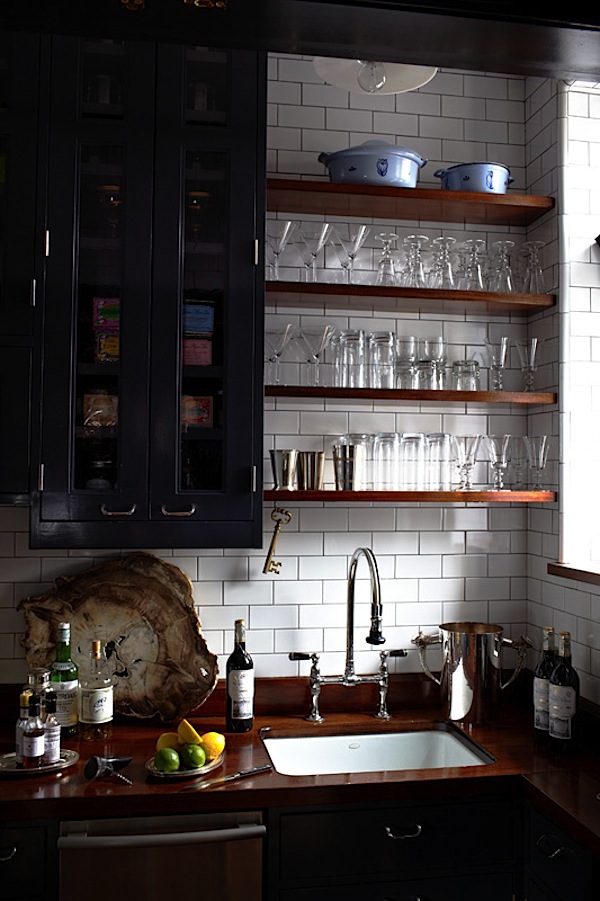 and baths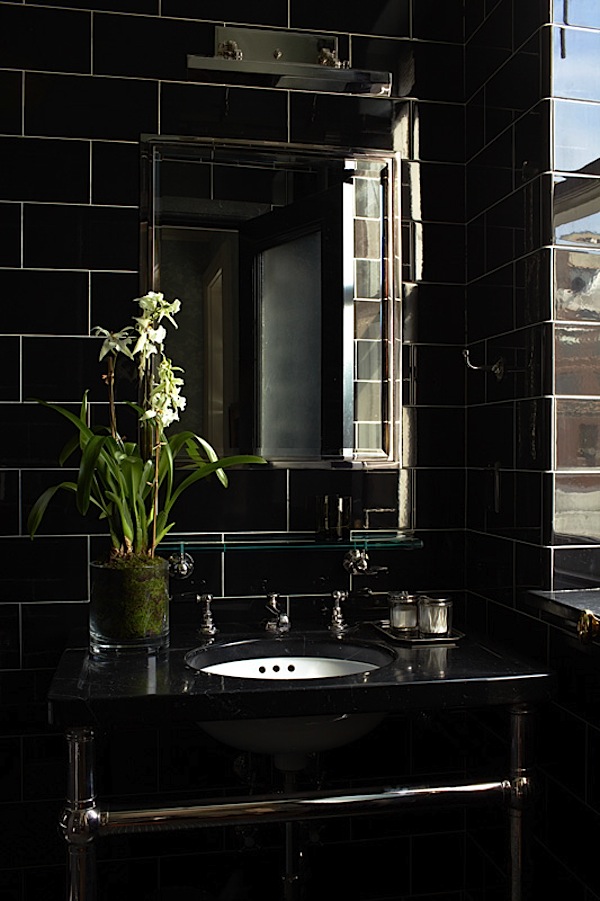 In a Soho loft apartment in a landmark building, 1930's French deco was the inspiration, informing not just the decor but the moldings and woodwork as well.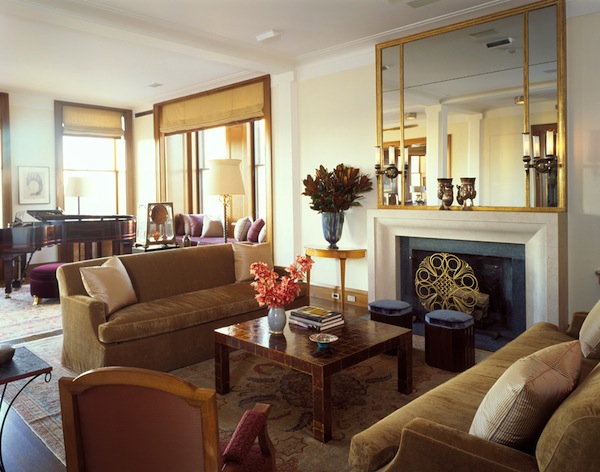 In another stunning bath, the period references are subtle but palpable. While clean and contemporary, it feels like Ruhlmann could have designed the tub!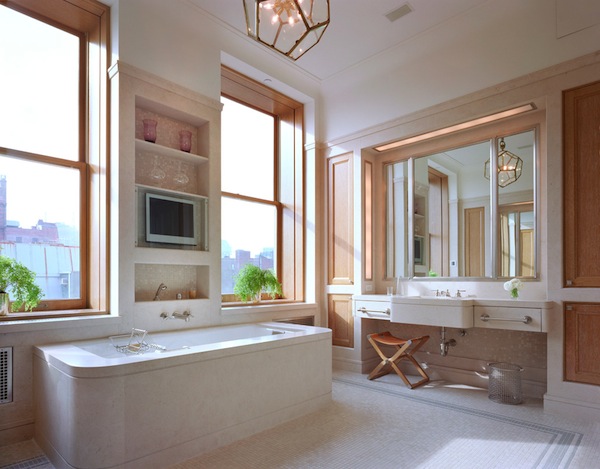 Landscape architecture projects range from charming city townhouse gardens such as the one designed for Julianne Moore in the West Village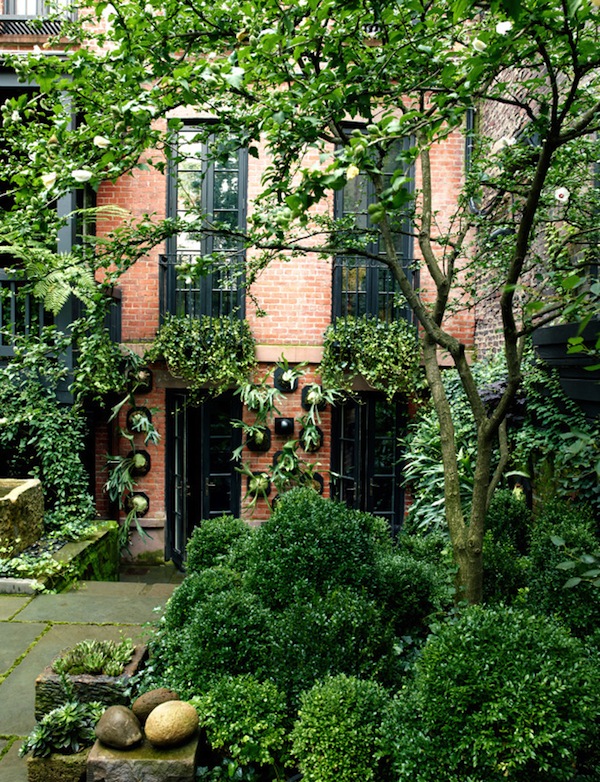 to a formal French neoclassical one in the New Orleans enclave of Metairie.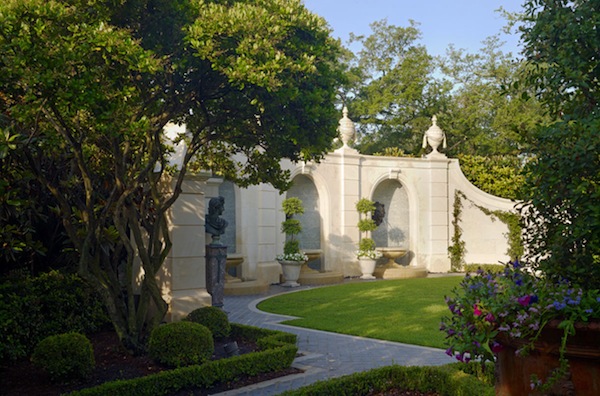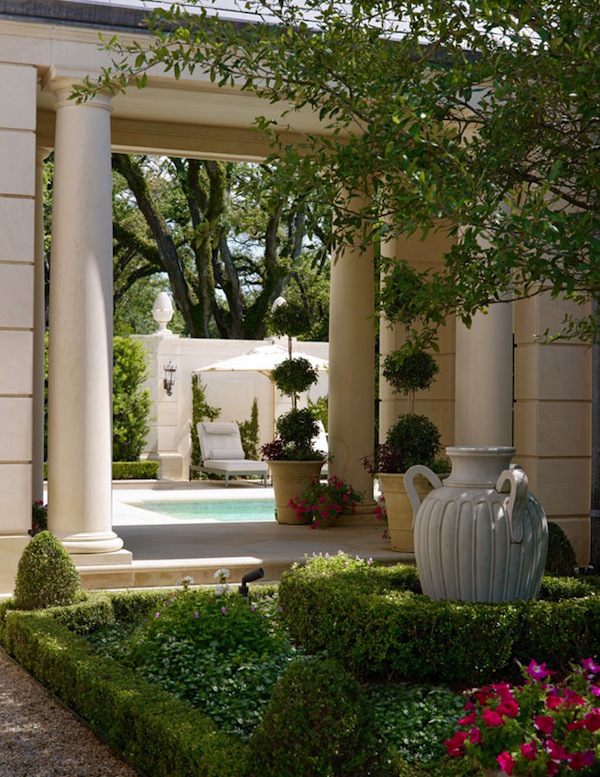 Each project feels authentic, appropriate and eminently livable. "Supported by rigorous historical, contextual and technical research," their homework shows in creating luxurious and enviable living environments. If you haven't already, I encourage you to visit the site where you are sure to be impressed by the range and beauty of their architectural and landscape projects.