Eyewear represents the ultimate fusion of form and function. And nowhere is it taken more seriously as both scientific craft and highly personalized fashion statement than at the Optical Shop of Westport, here in Connecticut.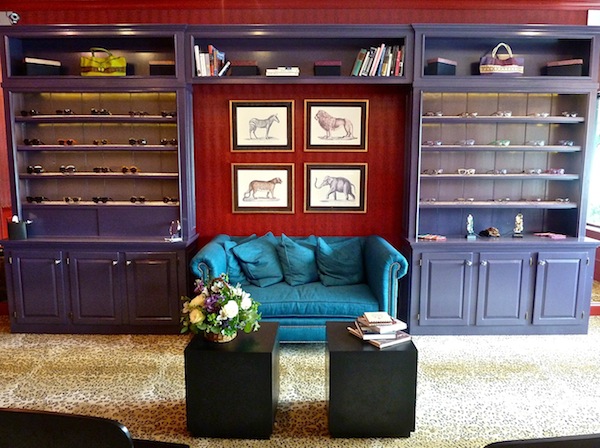 I was delighted to recently discover this charming store and meet owner Margharet Hollander. Serving the community for over twenty years, she has recently relocated to a fashionable new shop where she offers a highly curated selection of exclusive world wide brands.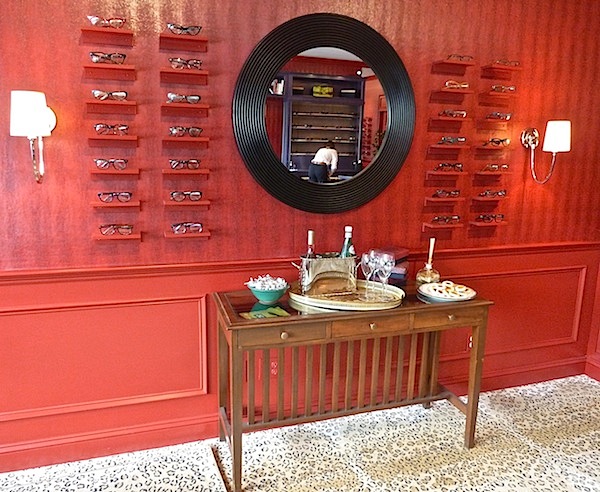 Margharet attends eyewear shows around the world, from Paris to Tokyo, to source the most distinctive luxury styles. Each pair of glasses offered in the shop is one of a kind. Once sold, they are not replaced, assuring you have an exclusive on your eyewear style!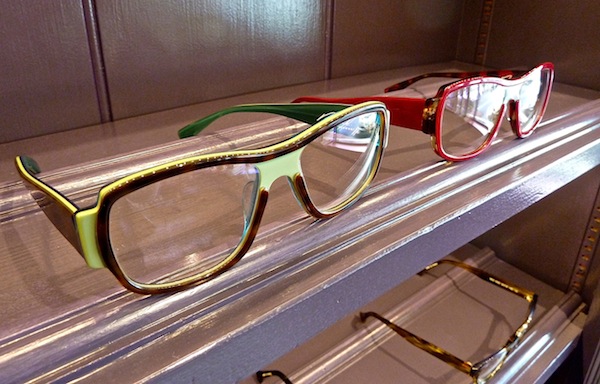 Many of the glasses represent artisanal workmanship from companies both large and small with beautiful craftsmanship and detailing.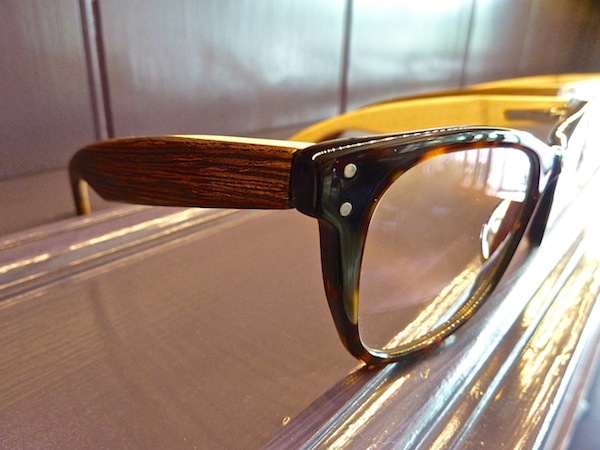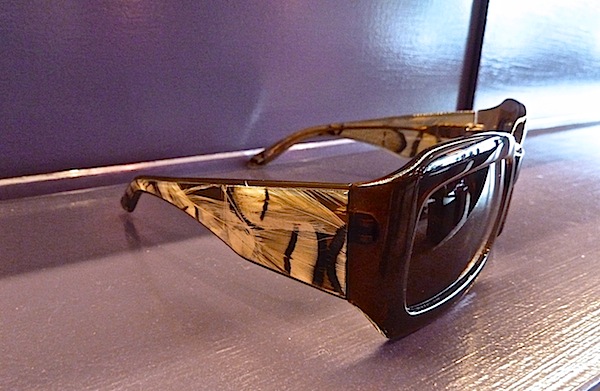 Glasses are an integral part of any wardrobe. Whether for prescription vision needs or merely expressions of style, they are instant fashion statements. I have a stable of sunglasses which I change with outfits and the seasons. I think this beautiful pair might have to be next on my list.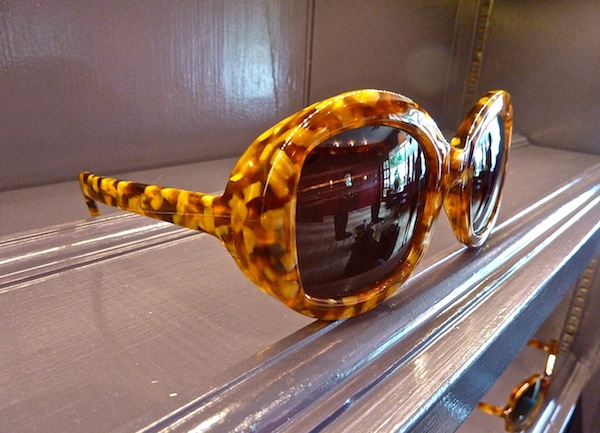 Of course customer service is a fundamental aspect of everyday business at the Optical shop. They pride themselves on their meticulous custom fits based on customers' faces, vision requirements, lifestyle and personal tastes. As Margharet says, "it's what distinguishes luxury eyewear from ordinary glasses." And Margharet has been known to hand-deliver eyeglasses to customers in their homes, in their offices, and even in the hospital.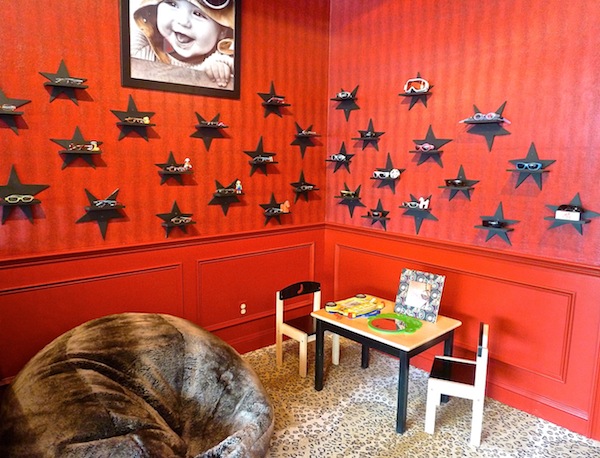 The Optical Shop caters to not only fashionable adults, but also children and athletes. The kids' corner is adorable, showing a wide range of styles accompanied by Playmobiles and My Little Pony figures and a pint size table for comfortable fittings.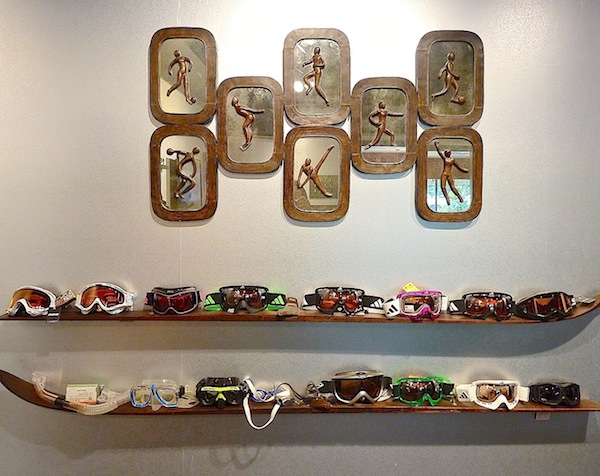 I was truly impressed with the back room where the emphasis is on sports specific eyewear. If you play a sport and have a prescription, this is the place for you.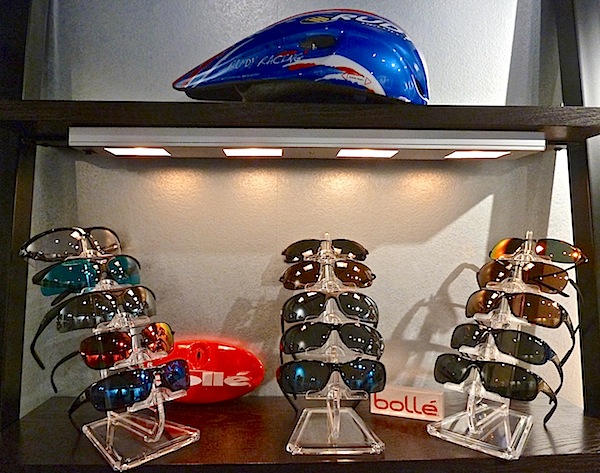 From ski or swimming googles, to glasses for golf, tennis, squash, cycling and even sky diving, the specialty selection is enormous.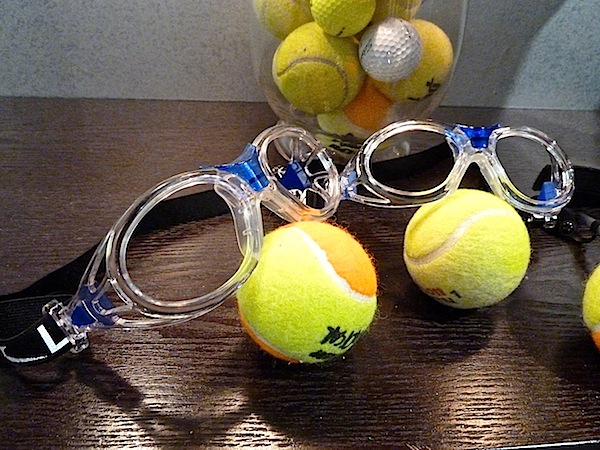 And I loved the black and white mural running around the ceiling showing pictures of famous athletes sporting eyewear.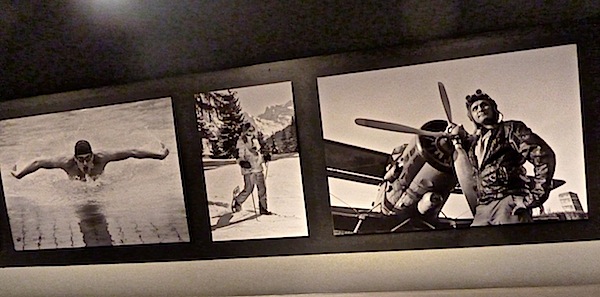 I have an eye doctor's appointment coming up in the next few weeks and am certain, with all my hours spent in front of a computer screen, I am going to need a new prescription. Luckily, I know where I'll be heading!