When compiling my list earlier this week for June discoveries, I accidentally omitted this wonderful find. Over the years, I have unfortunately had my favorite fragrances discontinued on several occasions. It is always so disappointing, like losing a best-loved accessory. Most recently it was Calèche Eau Delicate, a lighter version of the classic fragrance by Hermès which I had been using for almost a decade. A woody and citrusy floral cut with peppery undertones, it was a breezy scent, easy to wear. So when passing through Saks last week, I stopped at the Hermès counter to see if there might be something new I liked. As I perused the choices, the salesperson made a suggestion that I never knew existed.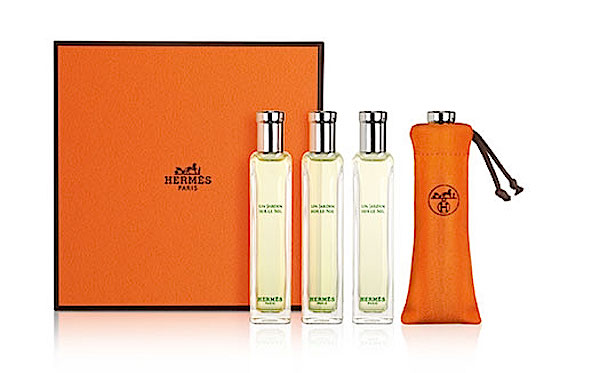 The tailor-made nomad set is a group of four 15 ml sprays that you can custom assemble. Almost all of the Hermès fragrances are offered as options and it is the perfect way to try a new scent or buy chic travel-ready size bottles of your favorite. And even though fragrance is such a personal pick, it would make a marvelous and much appreciated gift at a very reasonable price. You may remember the Vetiver scented drawer liners, also so affordable, that sadly no longer seem to be on the US site (they are still on the Canadian version). They were a marvelous hostess gift with a lovely presentation in the signature orange box.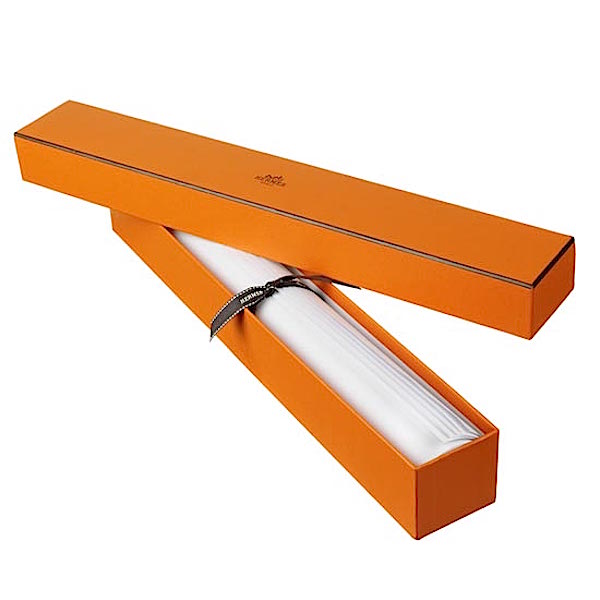 It's such smart marketing for a luxury brand to offer entry level indulgences that don't induce buyer's remorse when purchased as a treat for oneself or as a special gift. So you can imagine my pleasure when this arrived on my doorstep the other day – perfect little morsels of fragrance. And the best part is you can have one too!