The long time love affair between fashion and interiors seems to only be getting hotter lately with more collaborations coming to the forefront of design. During a recent trip to Bergdorf's, I noticed a very chic marriage of high style that has somehow stayed under the radar. It seems Valextra x Dedar, two of my favorite Italian luxury brands, were destined to tie the knot.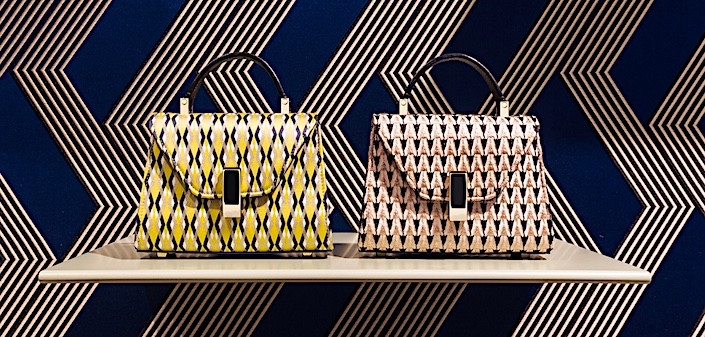 The result of their I-do's are three mini versions of Valextra's Spring '17 Superbag. The limited edition Iside Mignons, clad in Dedar's Serpentino, Funky Stripes and Viva, are reminiscent of Italian graphics and patterns from the 50's, emphasizing the shape and geometry of the bag.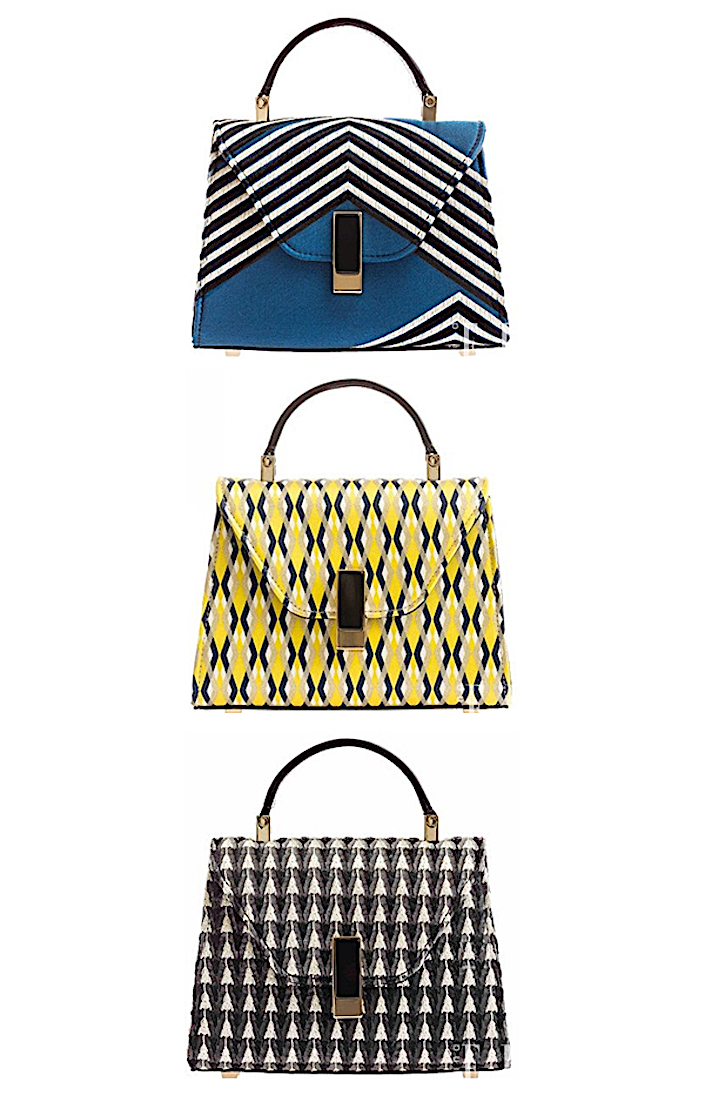 The genesis of the SUPERBAG is in keeping with Valextra's heritage and design DNA. As the brand is poised to expand its worldwide presence this year, they took a journey as well, into the past, connecting with the two of Italy's great creatives. Design legends Ettore Sottsass and Alighiero Boetti were both inspired by their own travels, resulting in creative works of bold design, graphic pop and vibrant colors that were clever combinations of form and function. Sottsass' Superbox for Poltronova, one iteration below, is both sculpture and container,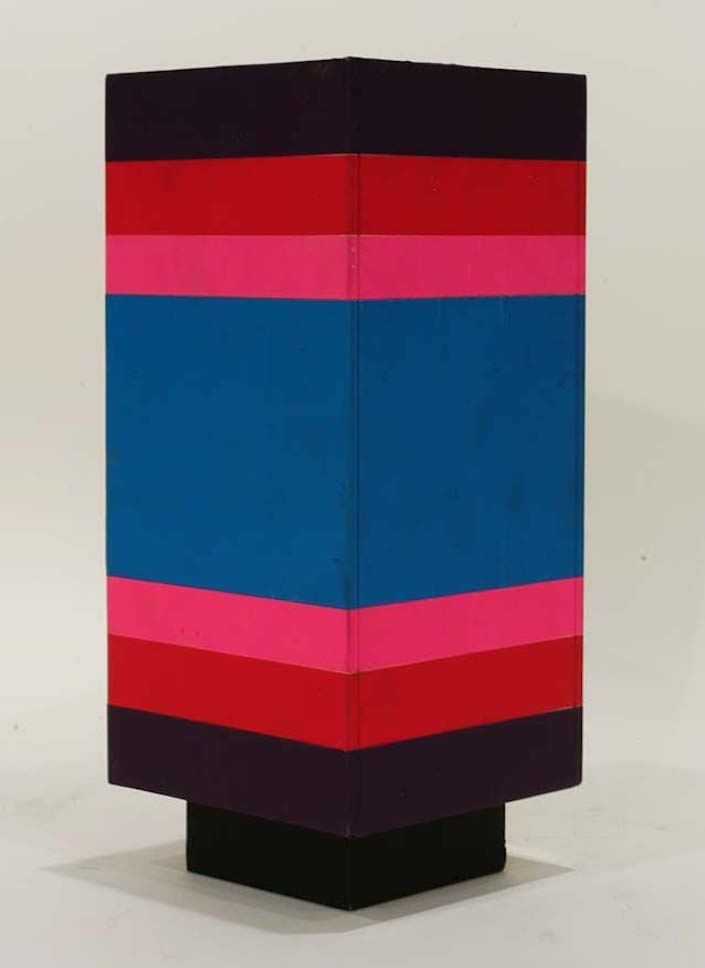 translated by Valextra bags with a fun colorful punch.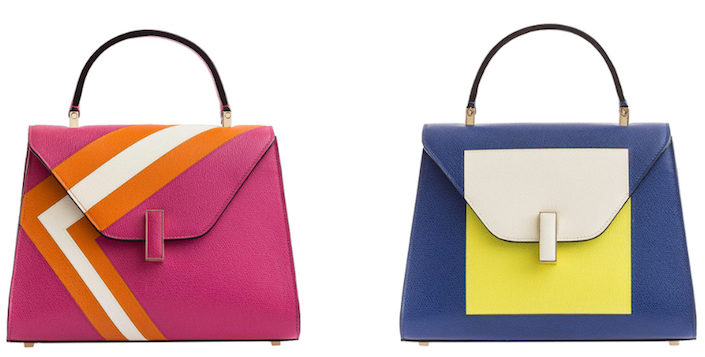 And Boetti's embroidered tapestry, inspired by his travels to Afghanistan where he had some of his work executed by local craftsmen, is a clever word game as well as functional rug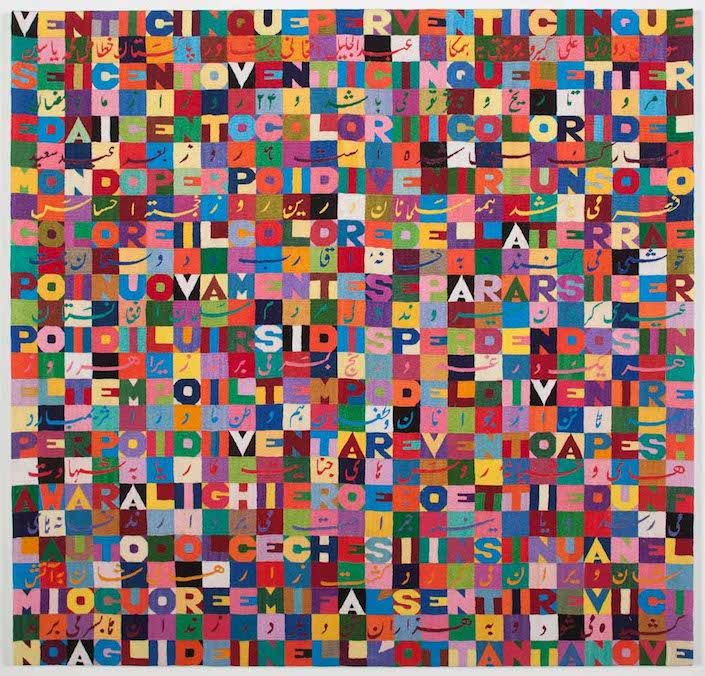 that, under Valextra's aegis, morphs into the ultimate SUPERBAG.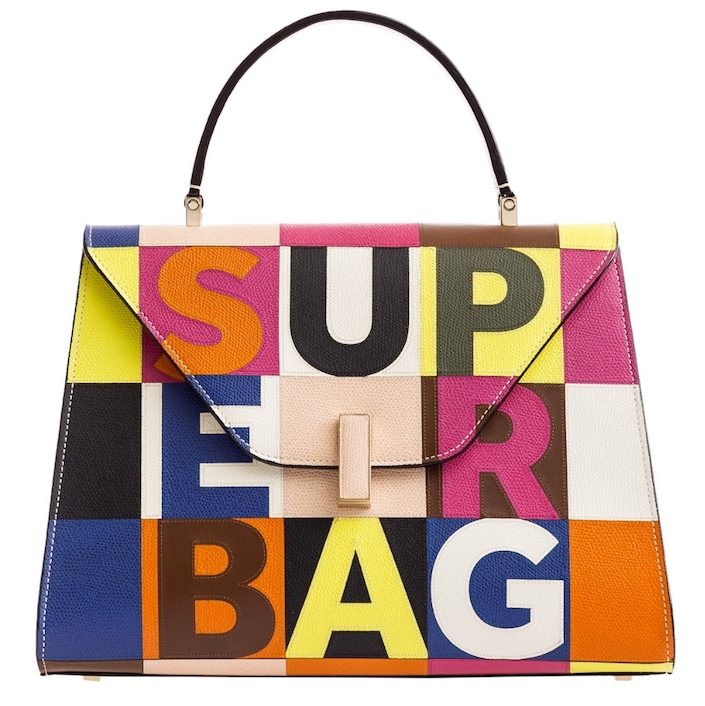 But it is no surprise that it is the stylish fabric mini SUPERBAGS that I have my eye on. Dedar has long understood the relationship between fashion and interiors and while normally they are interpreting the world of fashion into their fabrics for interiors, the reverse is a chic direction as well!