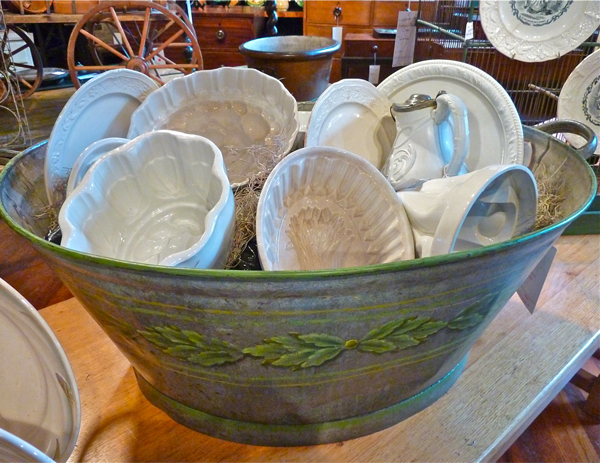 Thanks to friend Liz Morten who led me to the Wind Rose showroom in Market Square. She has written about her friends' Ned White and Cary Wright's business several times on her blog and I was delighted to finally see the space in person. Their room features classic European antiques and accessories in beautiful styled vignettes.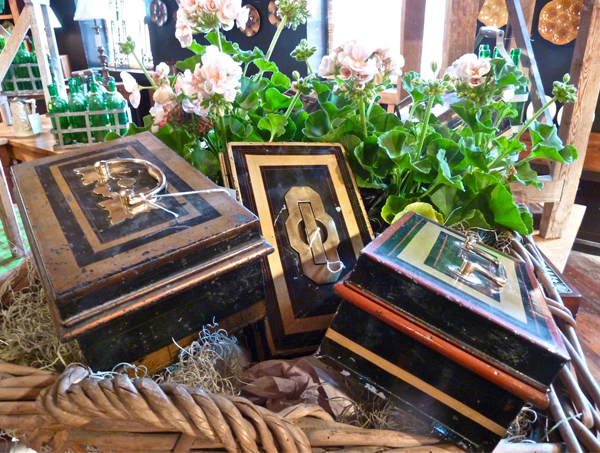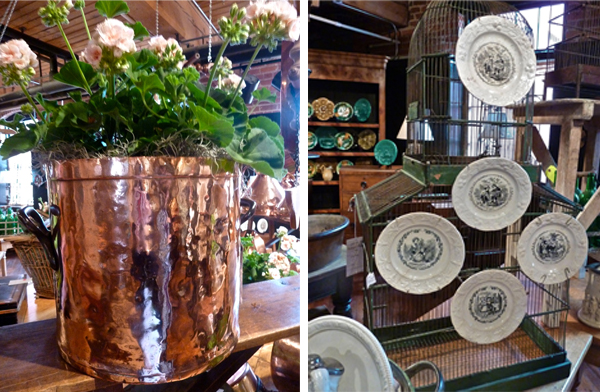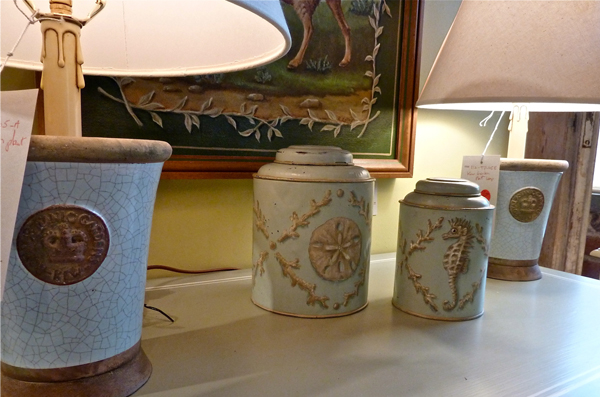 In addition, they have also developed another aspect of their business. With years of experience of refinishing and restoring their antiques, they also create decorative painted patterns and designs on both new and old pieces. This English cottage chest from 1820 received a fabulous faux bamboo finish.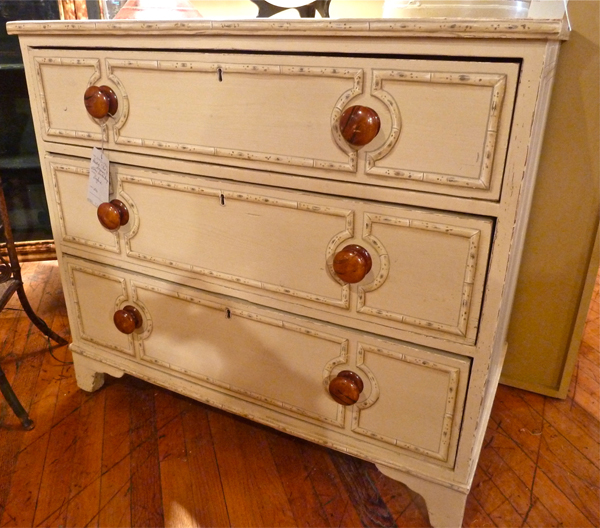 as did this wonderful old trunk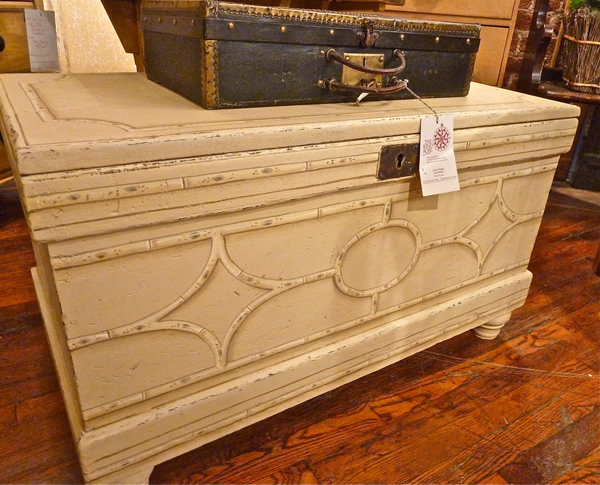 Their new bench made pieces can be ordered in a variety of custom designs, sizes and finishes to satisfy any decorative style. Here are just a few examples.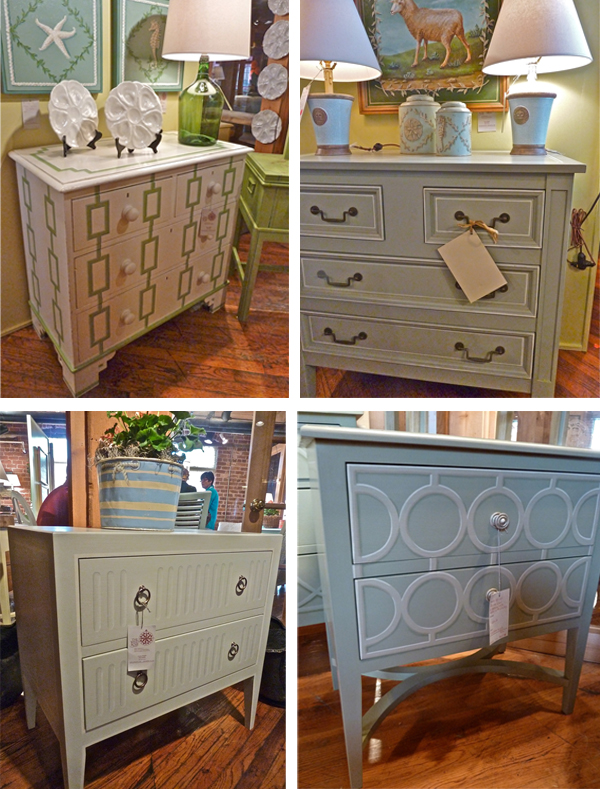 The possibilities are truly endless and the talented artists and wood workers at Wind Rose can execute whatever you might imagine. These locally made pieces are distinctive, versatile and fine examples of American craftsmanship.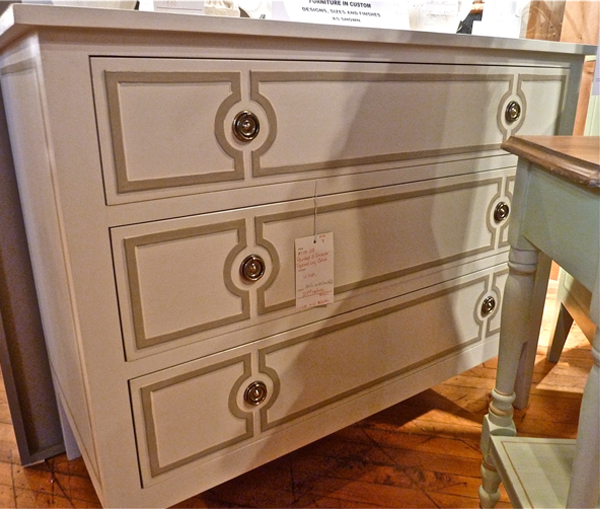 Wind Rose also carries the line of White Fine Furnishings, another collection of bench made furniture offering 25 standard finishes or the option to match any current Benjamin Moore color. They can also weather any finish for an instantly aged appeal. This tray coffee table is so charming in this classic white and gray iteration but imagine the plethora of possibilities!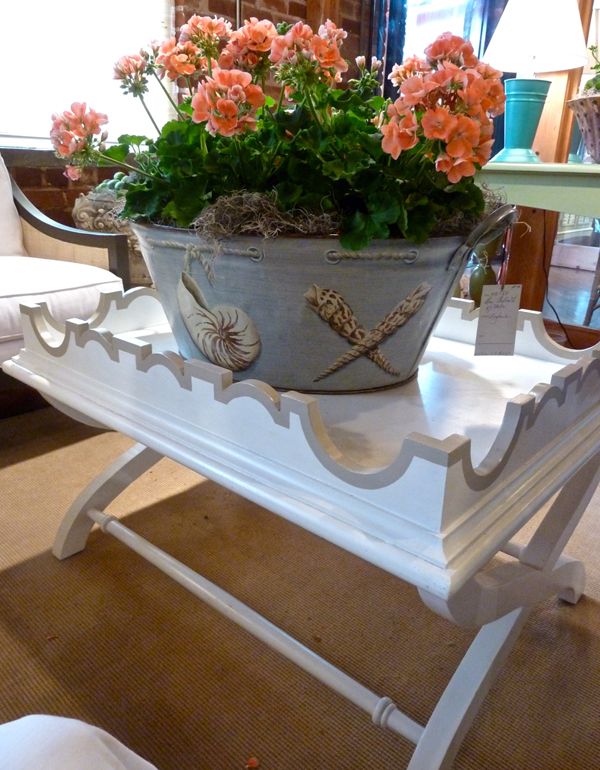 I can personally attest to the comfort of this handsome tailored wicker chair!! Like the tray table, it can be custom painted in any shade.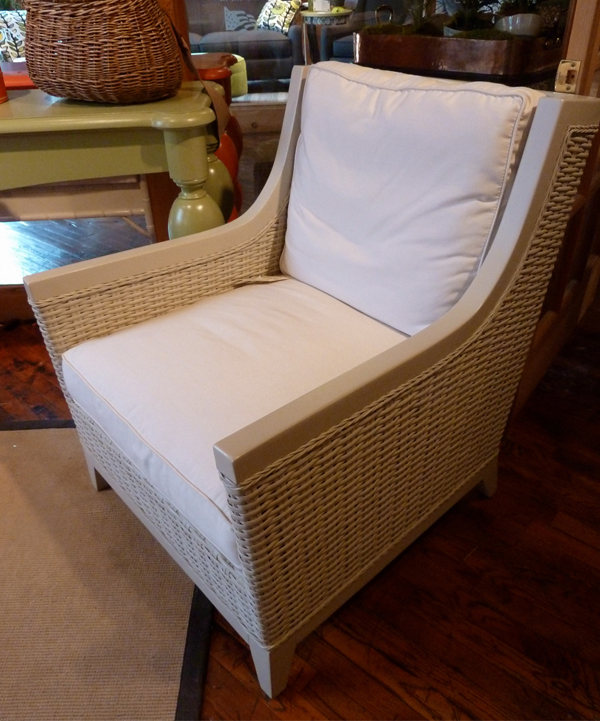 Discovering unique sources like Wind Rose is one of the many reasons coming to High Point is a worthwhile venture!