Natural Curiosities strikes just the right creative note with its eclectic and somewhat eccentric collections encompassing the "beautiful, historical and educational." I have featured them before and am totally captivated each time I visit. Founder Christopher Wilcox and his crew do not fit neatly into a single category. At the intersection of art and intellect, the team of over 15 creatives serve as artists, curators and conservationists, pooling their talents for a gallery, production studio and think tank rolled into one. With a Made in America ethos and environmental directive, they believe "that art is the backbone of culture; nature is inspiration for art."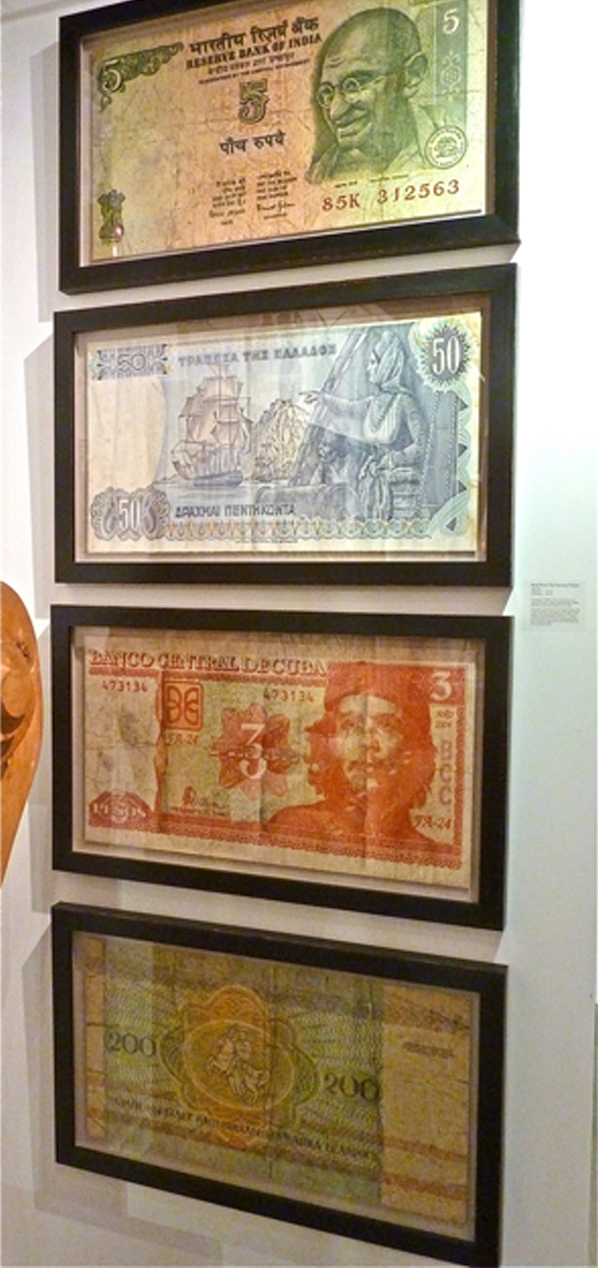 To celebrate the art of currency, the studio is setting themselves an ambitious objective – to collect banknotes from every country in the world. Printed money, like stamps are an under-appreciated aspect of everyday design that they rightfully feel deserves recognition. The graphic appeal is self evident and there is a miniature geographic and historical lesson imprinted on each!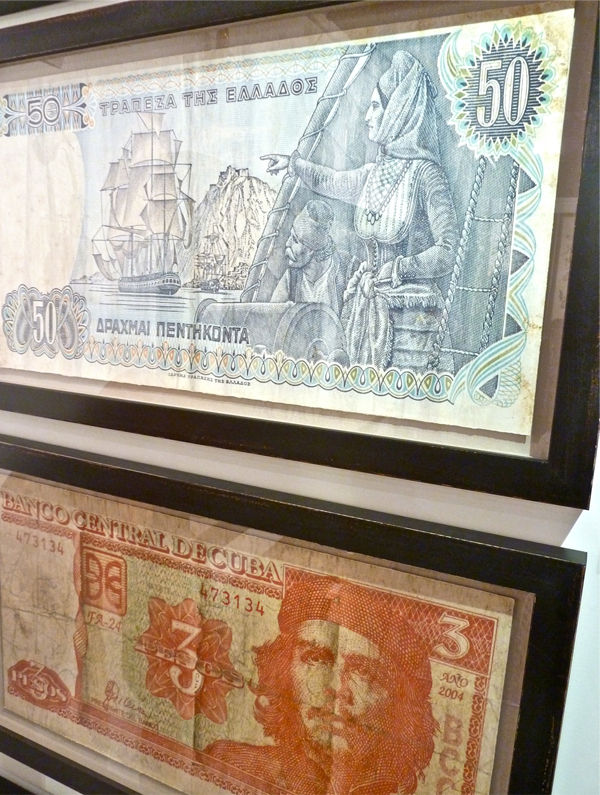 Like many of us in the blogosphere, Natural Curiosities has a slight book obsession. With The Book Collection, they are making the concept of a library accessible to all with a bold artistic statement. To give you an idea of scale, each piece is 10″ x 50″ including the frame. There are eight books in the series intended to represent the notion of collecting and remind us that we are still in an age of discovery where we should see "the world as emerging and developing rather than already discovered."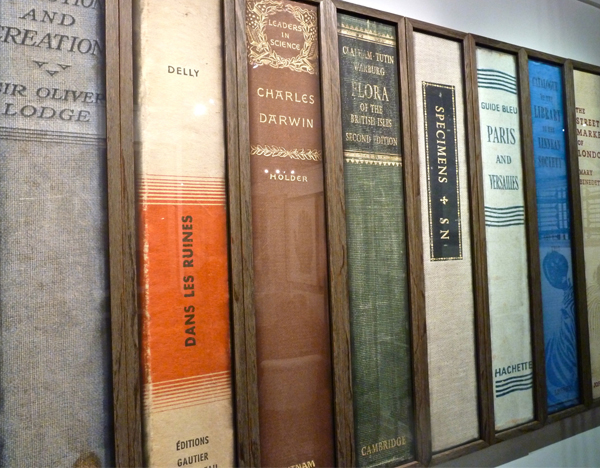 Continuing with the book theme were a set of book presses, functioning with the potential form and function combination of decorative object and book end!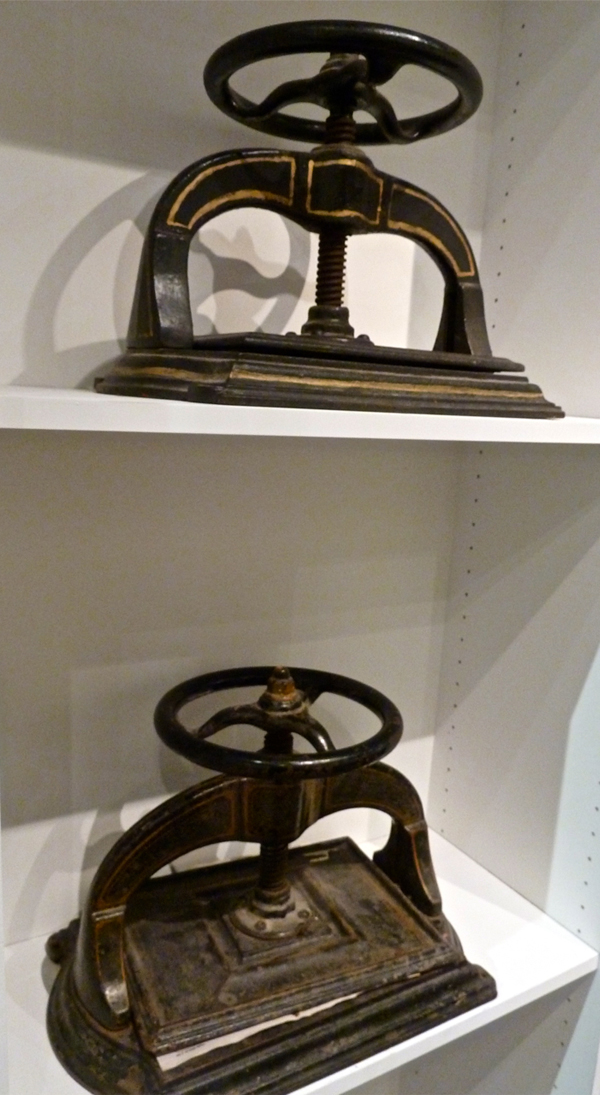 I was immediately drawn to the Gallicus Hands. Resembling an ancient reflexology chart, they are evidently part of The Book of Secrets, an early encyclopedic anthology of esoteric arts – including chiromancy, metoscopy, astrology, astronomy and onomantia (I had to look that one up – it is the "is divination from names, such as the number of letters in a name") published in German in 1717. This gilded version is a stunning graphic.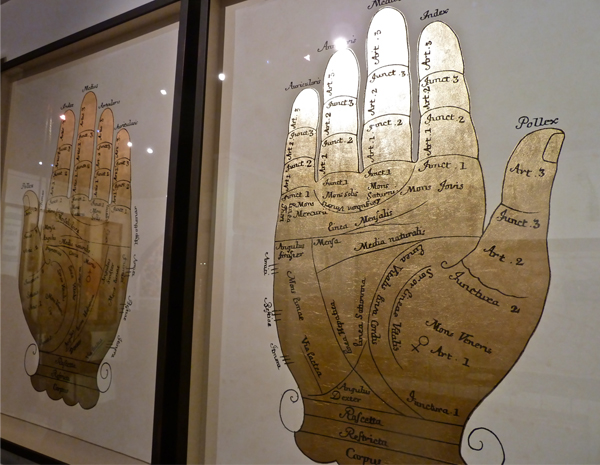 Highly collectible, a collection of vintage duck decoys would be the perfect accoutrements for a house by the water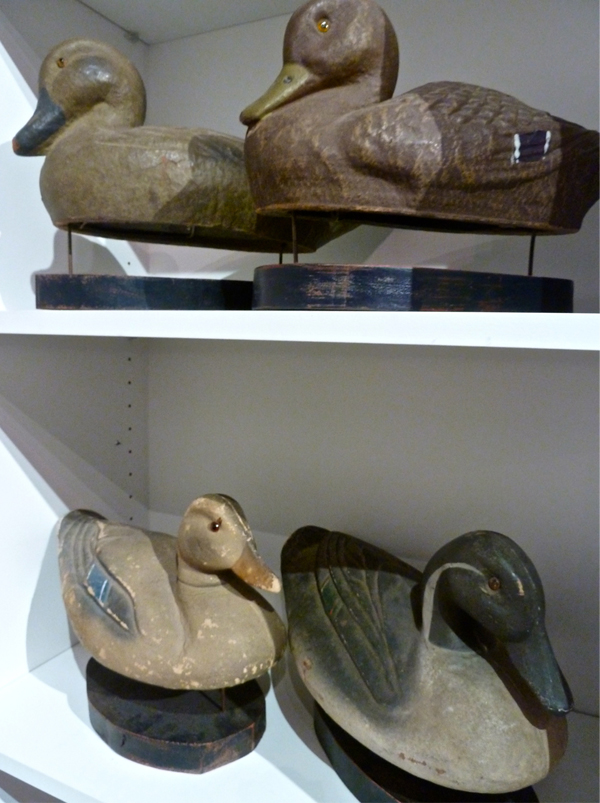 A more commercial collection of eclectic furnishings was found at the enormous Global Views venue. Offering over 2,500 products from furniture to table top to pillows to accessories, they have it all. Their many consoles, servers and dressers are versatile functional pieces. The clean lines and great hardware give a stylish updated look. The French key collection is available in several iterations and finishes.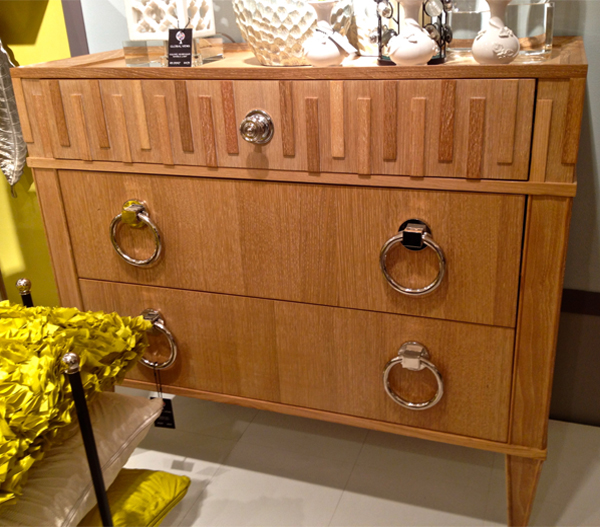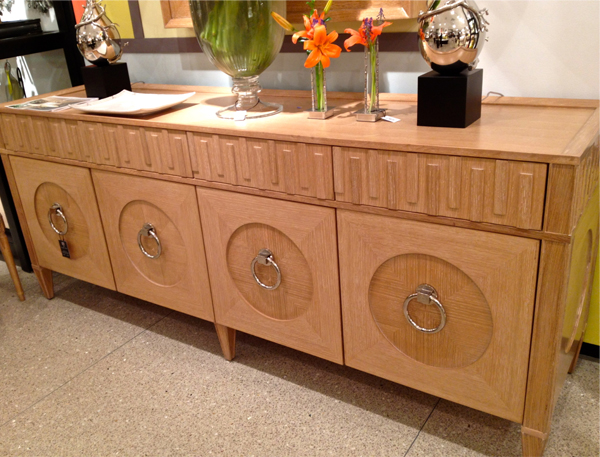 But my favorite piece in the French Key collection was the distinctive secretary.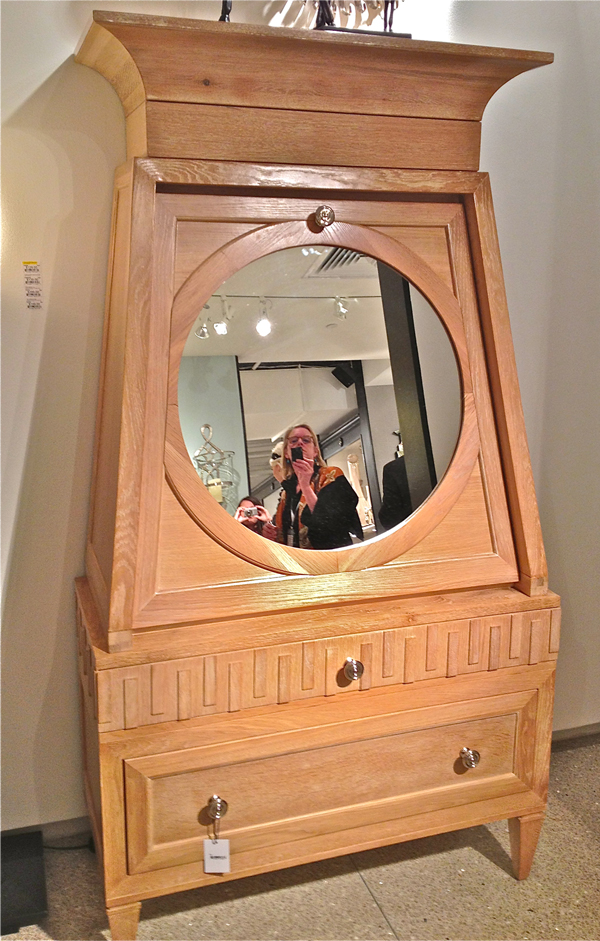 You can imagine how much I loved the interior!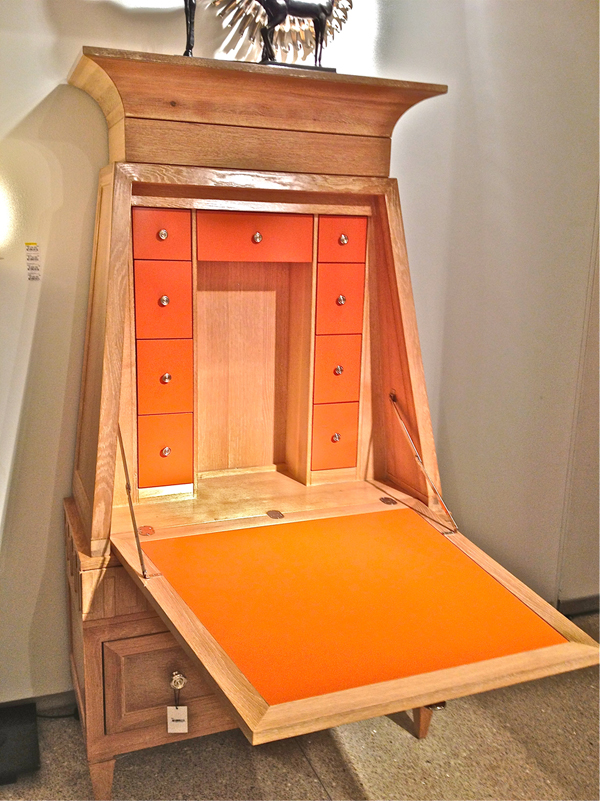 Friend Liz Morten, a High Point expert and my secret weapon at market, carries this piece in her online store, Dovecote Decor. The Klismos table and chairs are a casually chic option.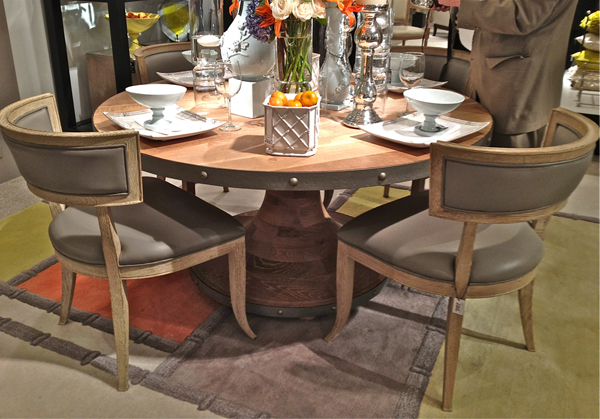 Several versions of a marble topped gueridon table offer stylish options for small spaces.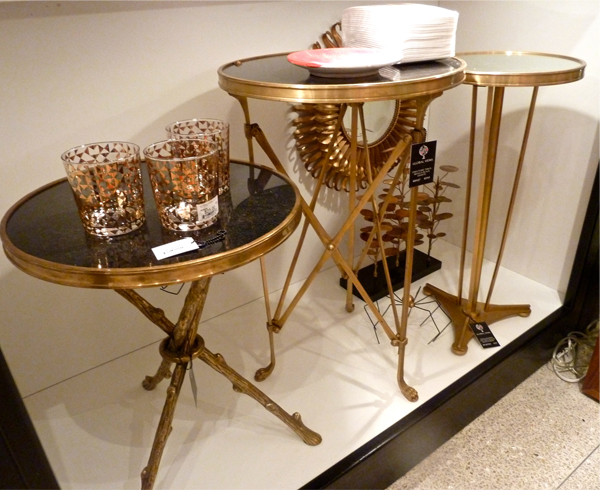 There was a simply enormous selection of decorative accessories. I liked this fun trunk-like jewelry case, which is available in other color ways as well.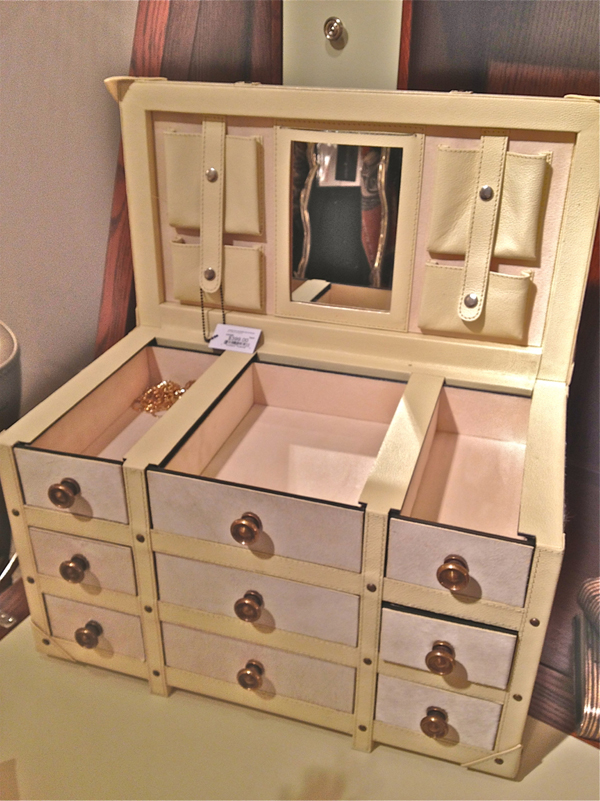 Trays are one of the most useful accoutrements for every room in the house and Global Views had a great selection.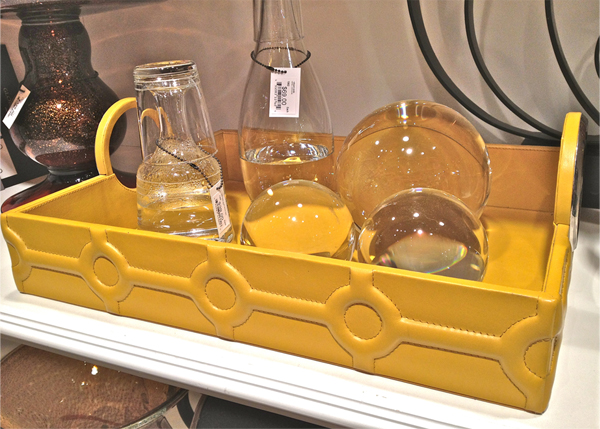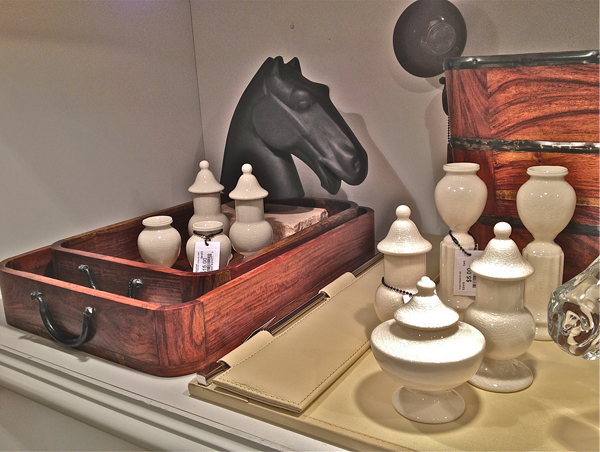 And no accessories collection would be complete without pillows. Green of course was everywhere and these peacock hued ones with fun textures would be a terrific way to enliven any space including a summer rental.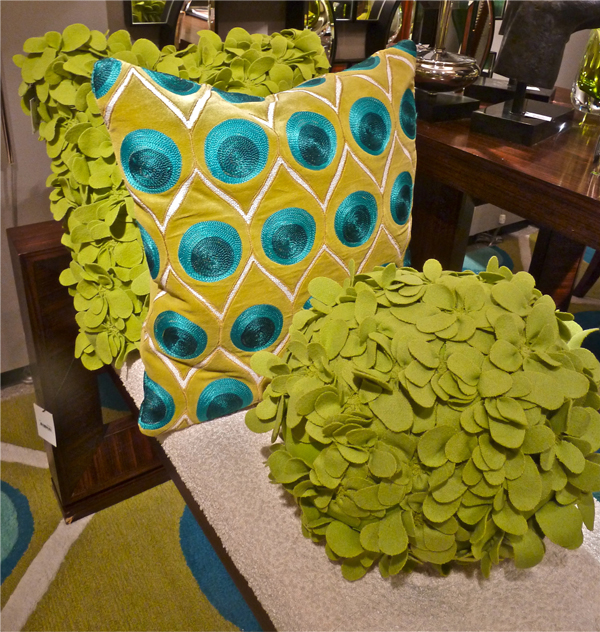 More High Point picks tomorrow!