As many of us are considering summer entertaining, one of the easy ways to add flavor to an event is colorful linens. One of my recent discoveries is a wonderful source for cheerful, reasonable and casually stylish linens of all sorts.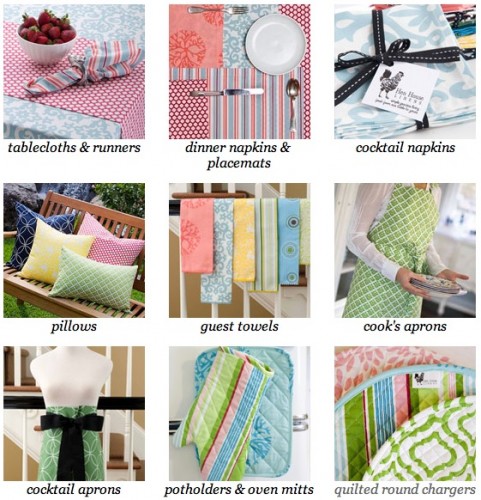 From tabletop to decor, Hen House Linens carries a wide array of products made from their pretty prints. Their slogan "gracious living everyday" really captures the essence of their line. I love their bold graphics in mix and match colorways.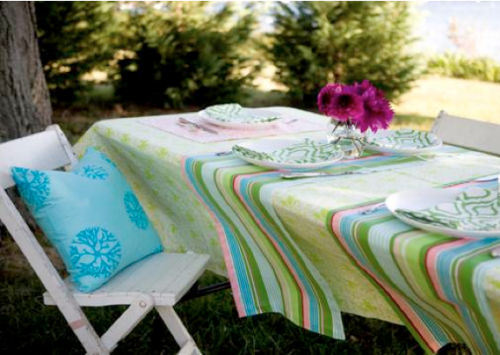 It's a fresh and easy style perfect for summer.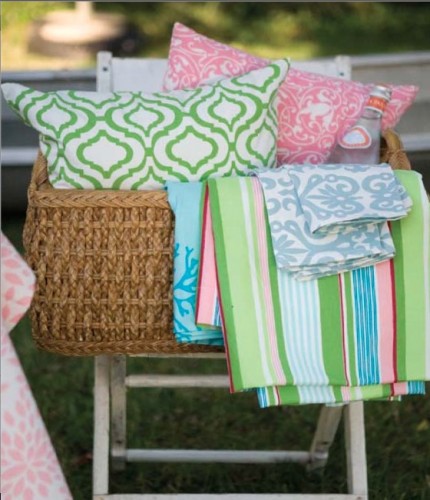 And the line is so well priced that you can afford several different sets. This way even your everyday table can look good with environmentally friendly reusable cloth napkins instead of paper throw away!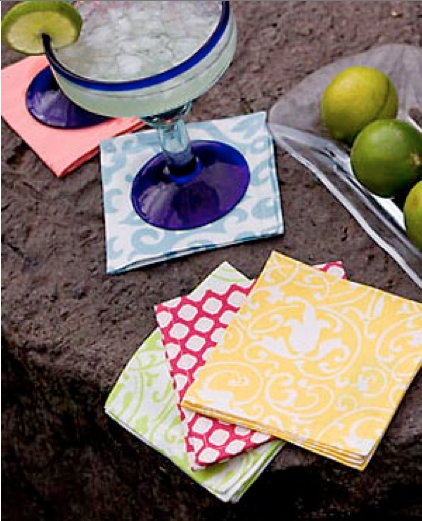 Many items such as these charming cocktail napkins or potholders make great hostess or house gifts, although you might just be tempted to keep them for yourself!!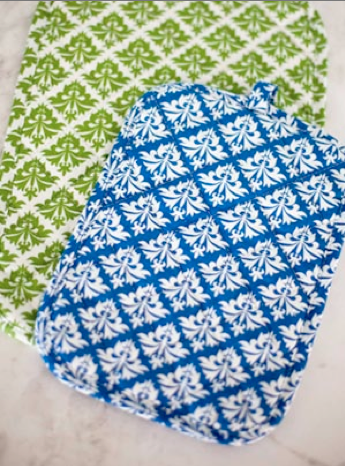 This wedding reception by Celestine's in Santa Rosa Beach, FL cleverly used the Tapestry Ocean Guest Towel as large dinner napkins. It's a beachy versatile pattern that I own myself.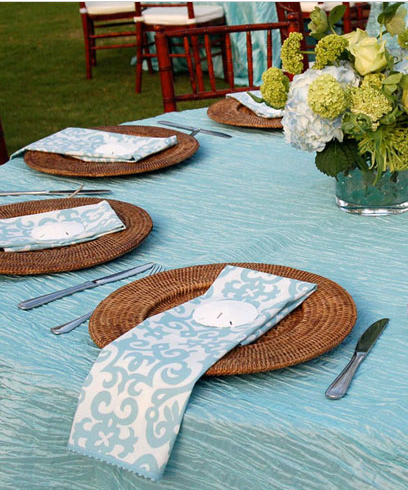 The best part is that all of their patterns seem to work together so well.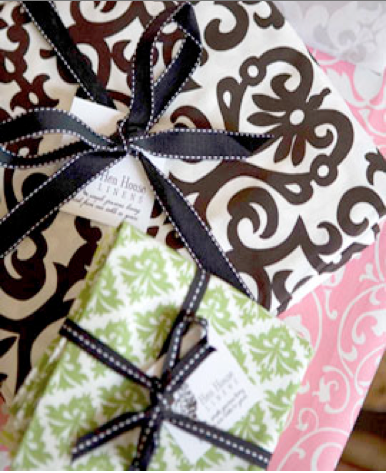 In addition to tabletop, there are many other items including aprons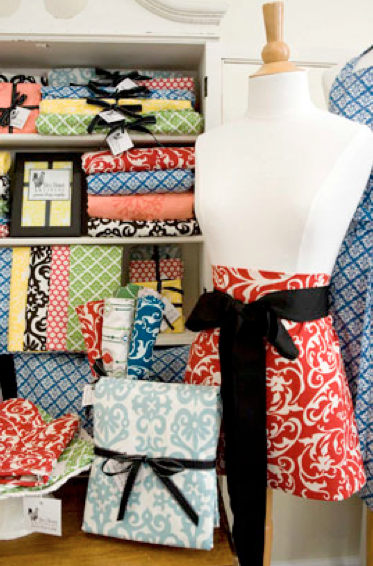 guest towels and pillows. Below is the Portico collection in the Dallas showroom.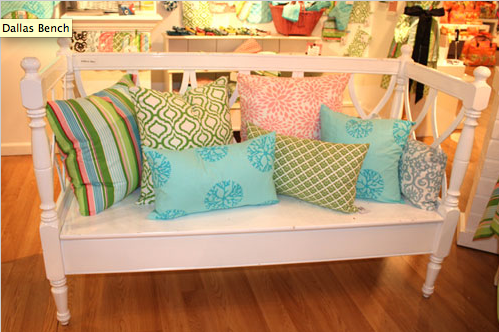 I love this warm weather idea of using them on rental chairs for a comfortable and pretty pop of color.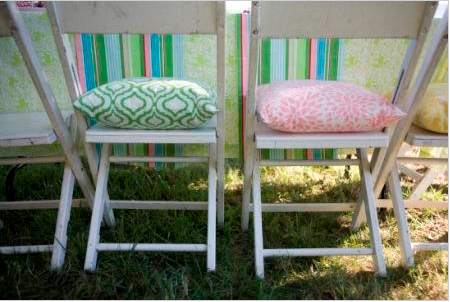 The founder of Hen House, Jenny Davids, is a native of North Carolina, who is, in her own way, successfully extending the tradition of true southern hospitality. In this time of busy lives and scattered family activities, Davids wanted to find a simple way of recapturing the spirit of gracious living. And I think she's made a great start with Hen House – so perfect for this time of year when we are all looking for effortless yet stylish entertaining ideas.