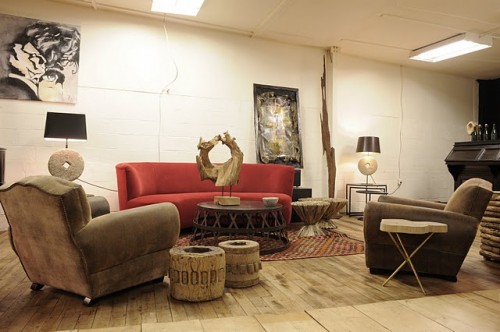 photo by Stephane Kossmann
Last week I attended the opening of a wonderful new concept gallery/design space. Artelier is the result of a creative partnership between Claire Maestroni, owner of the chic upscale Greenwich retail establishment Mis en Scene and French-born sculptor and metalsmith Franck Areno.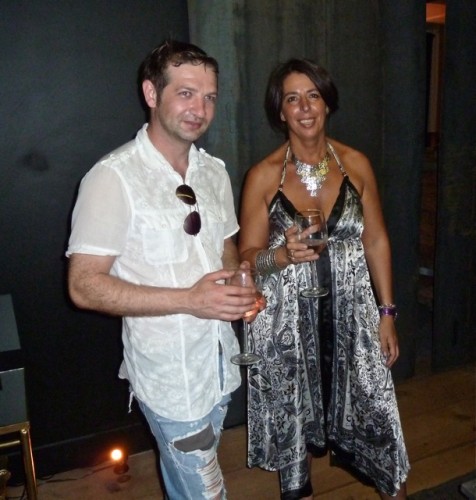 The result is a unique multi-dimensional artistic space that is a bit hard to define.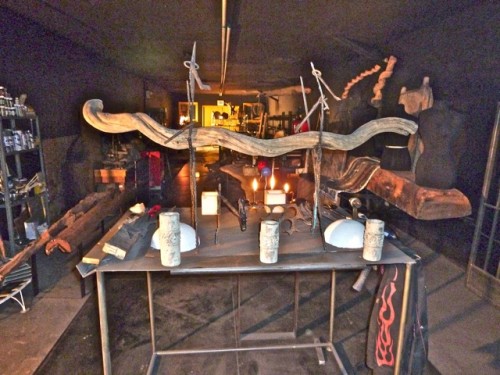 It's both a design trade showroom and a retail space. It's a metalworking shop (above) for both residential and commercial work, an art studio that produces furniture and one of a kind decor items and a gallery space that shows antique and vintage finds, paintings and work from the studio.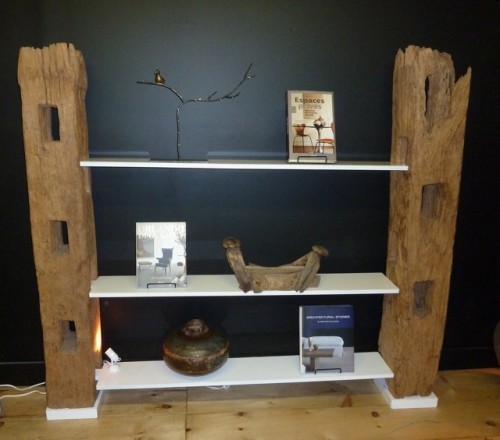 Some work combines several aspects of the space's functions like this rustic chic bookcase which repurposed old wood elements combined with newly manufactured metal shelving. Or this unique light made with vintage finds.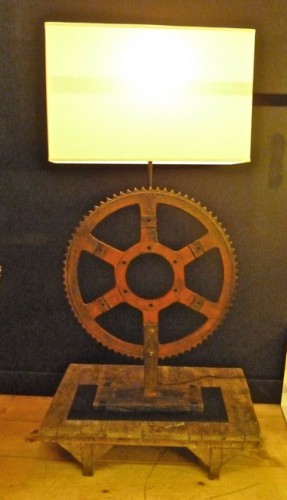 Aside from these one of a kind pieces, there are also several lines of reproducible items that can be customized in different finishes and sizes such as these light sculptural tables,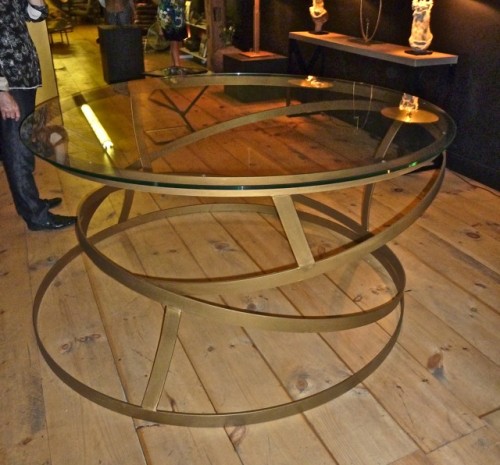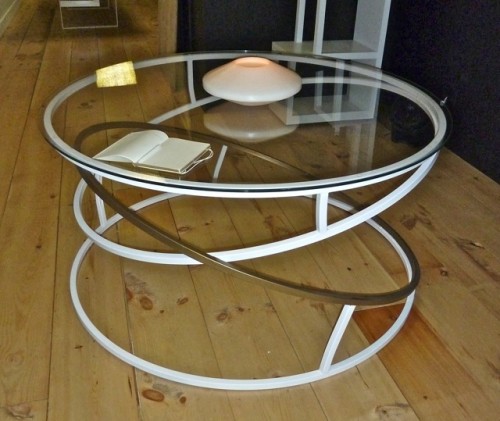 this lovely light whose appeal is not totally captured in this photo. There are tiny pearl-like lights on the inner rim of some of the arcs offering a festive yet asymmetrical ambience.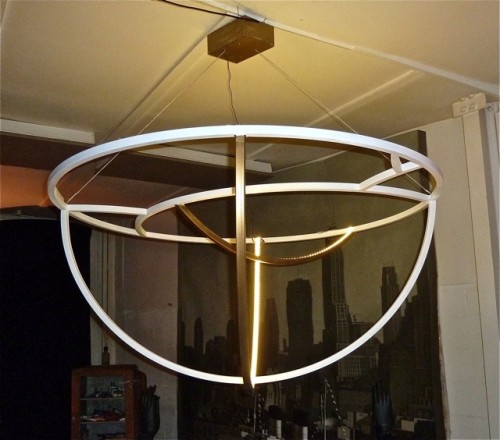 or this colorful console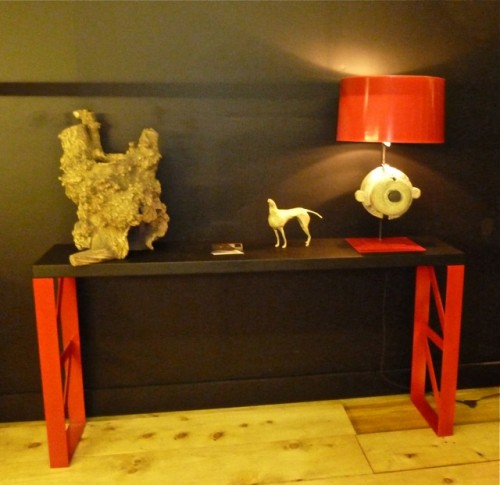 Even the door to the metal workshop shows the handcrafted possibilities that could be applied to any metal working project for a home or commercial space.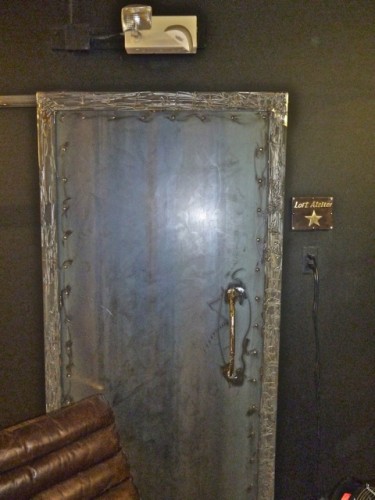 All of this is located in a Soho-like loft space in an unexpected, off-the-beaten track corner of Greenwich, CT. In the back is a comfortable lounge area where many congregated during the evening's activites. Here are Beth Dempsey and Laura Newman of Images & Details on either side of French red carpet photographer Stephane Kossmann, who had recently come back from covering his 20+ Cannes Film Festival.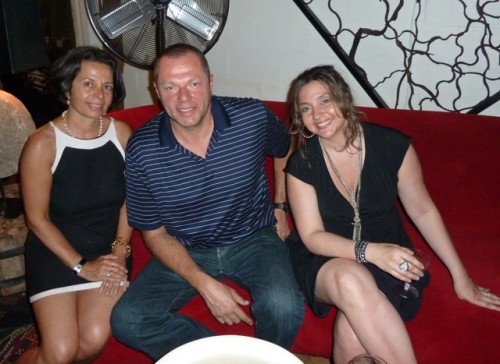 There is an incredibly creative vibe in the space as you are enveloped by the artistic process. All around are innovative pieces, from driftwood sculpture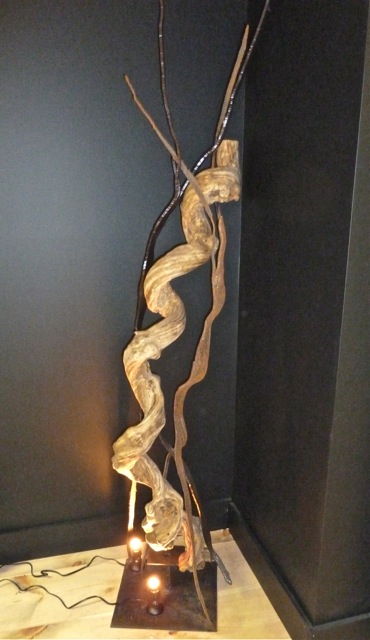 to inventive lighting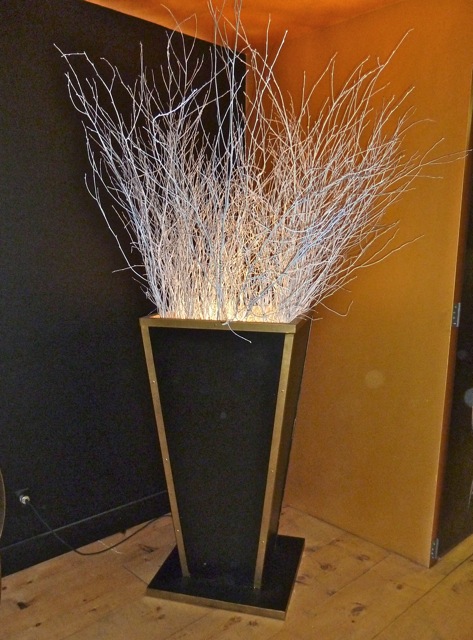 with eclectic vignettes all around.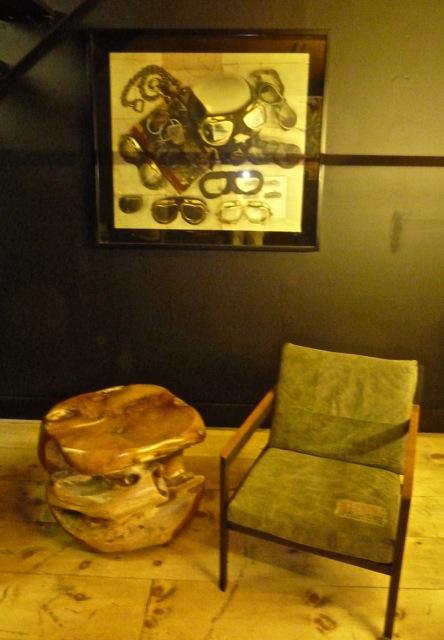 As Maestroni explained, "This is an artistic platform where design can be explored, celebrated and shared." Or – lucky for us, purchased.