Last weekend I saw a vintage movie that I haven't ever seen – a rarity for me since it starred Bette Davis. And even more amazing was that it had both summer and shelter magazine themes!!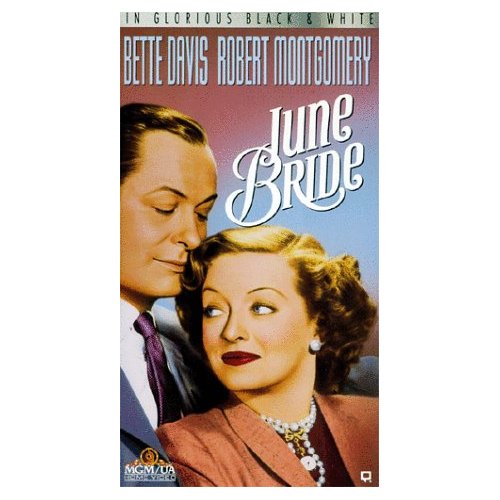 June Bride, from 1948, was not one of Davis' major hits, but was an improvement over her previous film, Winter Meeting. This romantic comedy stars Davis as Linda Gilman, a powerful and stylish home magazine editor – check out that fabulous necklace.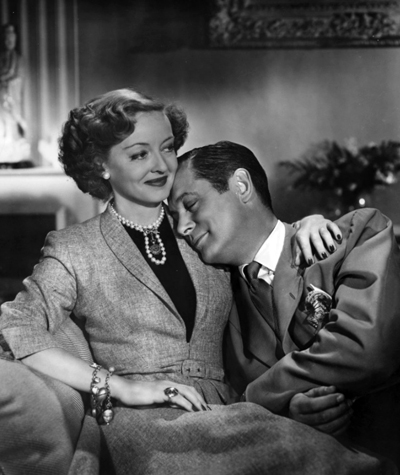 Enter old flame Carey Jackson, played dashingly by Robert Montgomery, who has been assigned to work for her. The situation is tense as he left her in the lurch at the end of their relationship several years earlier. But of course that is the typical set up in these types of films – the obstacle their romance must overcome. And evidently, in real life there was no love lost between the two, perhaps making the onscreen rancor even more authentic.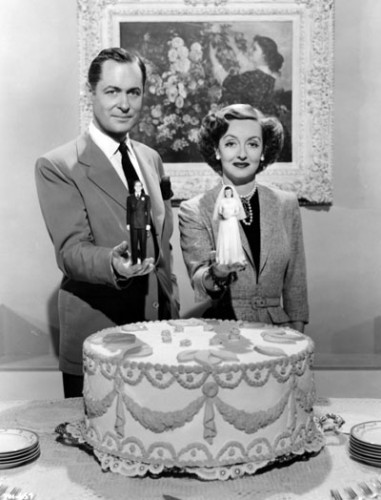 Their project is to cover a typical middle class wedding in Indiana for the important June issue. But Jackson, always looking for the human interest story, throws a wrench in Gilman's perfectly executed plans, when he discovers that the bride is actually in love with the groom's brother. Some amusing subplots emerge as bedlam ensues. And although the plot is predictable, there are several entertaining vignettes nonetheless.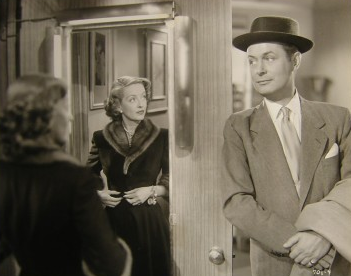 The most appealing aspect of the film is the clever banter. Montgomery's lines especially are filled with sophisticated, dry zingers. At the beginning, when he enters the corporate offices of Davis' boss, the publisher proudly points out his posh leather paneled walls (actually shockingly chic and modern looking). Without missing a beat, Montgomery replies "It must be like living in a wallet".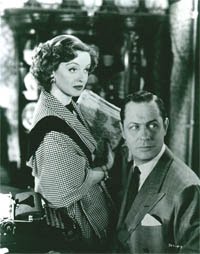 Without totally giving away the conclusion, let me add that I found the ending rather disappointing, mostly due to the time period in which it was made. The deliberate and slightly heavy handed softening of Davis' hard edged professional character is foreseeable yet still somewhat irksome. You'll also hear the less than egalitarian tone in the clip below. It is however redeemed by the fact that the modest success of the film resulted in a 4 film contract for Davis the next year, making her the highest paid woman in the United States, with a salary of $10,285 a week! Here's the original trailer: