Due to some technical difficulties, my post planned for today didn't come together, so instead I thought I would share a few fun finds I've had in my files from when I visited ICFF last May. Today, focussing on designs for children, are three exhibitors I thought had offerings worth noting.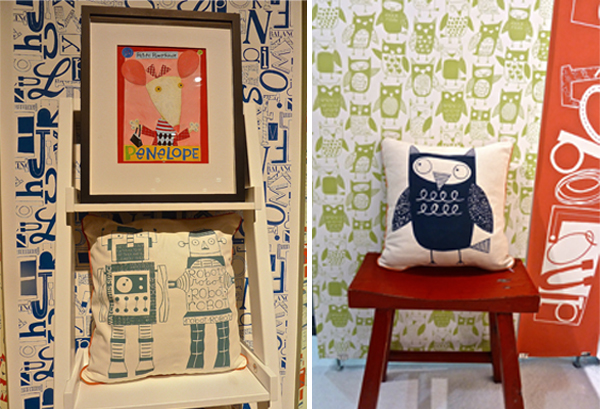 Founded by author/illustrator Nancy Wolff and her niece, Elizabeth Wolff, Loboloup is a boutique wallpaper company, offering its made in America hand silk-screened wallpapers, as well as pillows and prints to the design conscious family. Due to their small size, they are able to customize their work to create the perfect pattern and color combination. Their original, graphic and upbeat designs would enhance any child's environment!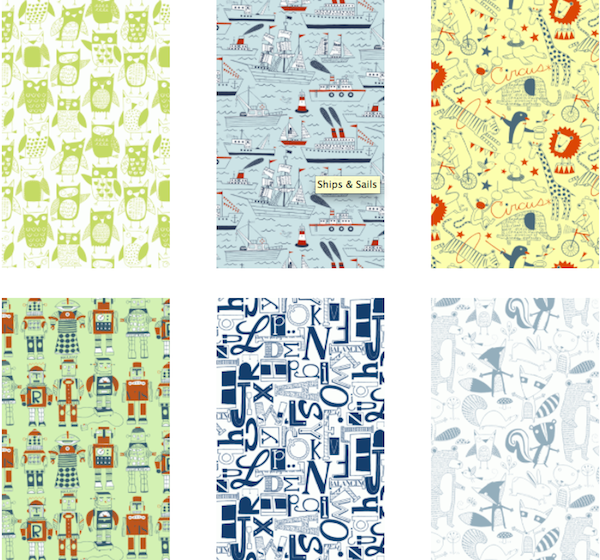 I love when design and technology intersect to produce an innovative and beautiful product. Such are the amazing creations of D-Torso.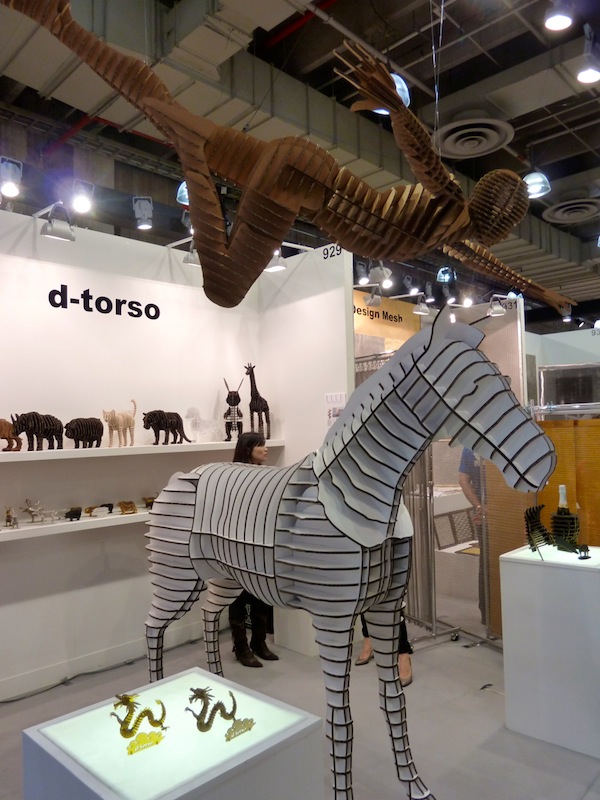 Designed by Yuki Matsuoka, his products are based on The Dimension Transforming System (DTS), a 3D manufacturing system which allows material to be divided and cut along three axes (x, y, z) and then reassembled. The entire process, from design to manufacture is managed by computers. Along with mannequins and decorative items, they also produce cardboard "pets." From the huge horse above, to much smaller animals,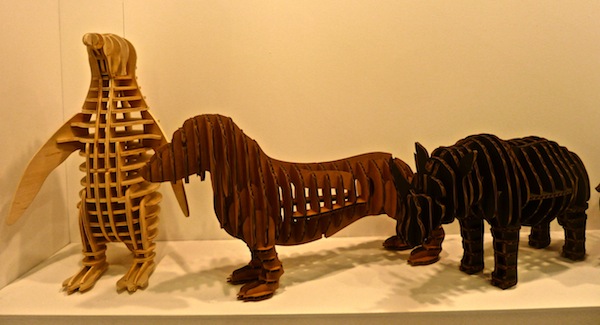 they all come in a remarkably small package, ready for puzzle like assembly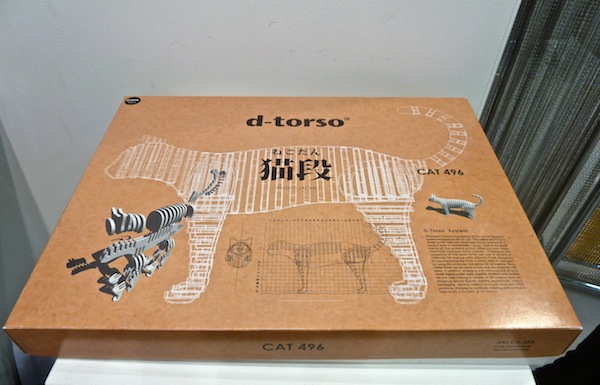 Lastly is RS Barcelona, a Spanish company with the subtitle "intense living furniture." One of the stars of their collection is their fabulous indoor/outdoor foosball table. I saw their RS#3 table, which for the first time, incorporated wood, the durable iroko, into the design. With wonderfully detailed figures and quality construction, this would provide hours of fun rain or shine.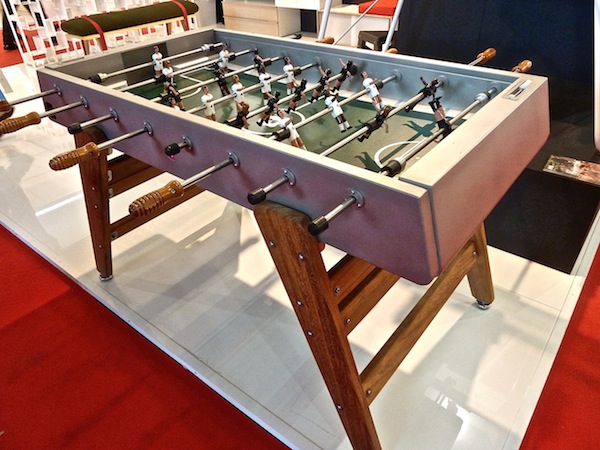 I was totally charmed by their Wall Champions, coat-hanger hooks fashioned from their footballer figures. Available in either individual players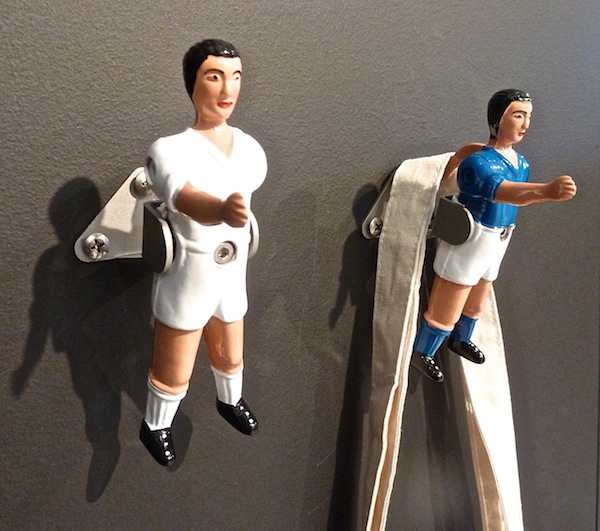 or a bar with four,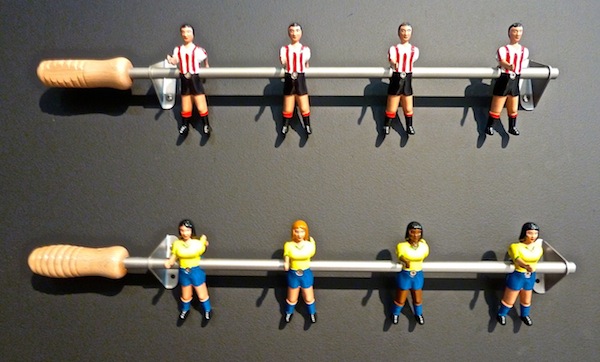 I think maybe even some recalcitrant young soccer fans might be convinced to hang up their coats!