Although they manufacture in their own factory only eight miles from High Point, NC, Edward Ferrell + Lewis Mittman, one of my sponsors, hadn't shown at market for years. But this April marked the return of this family owned, made-in-American brand to market, adding their upholstery line to the Lorts showroom. Back in the 1950's, in New York City, young brides-to-be could visit Mr. Mittman's brownstone on East 52nd Street and he would make your furniture, mostly carved frame pieces, to order. Many of these styles, like the Clermont sofa, below, reminiscent of those early designs, are evidently making a comeback. It certainly helps that framed pieces can now be ordered in any Benjamin Moore color for a vintage-made-modern look – imagine this in a high gloss peacock blue with a bold stripe or print.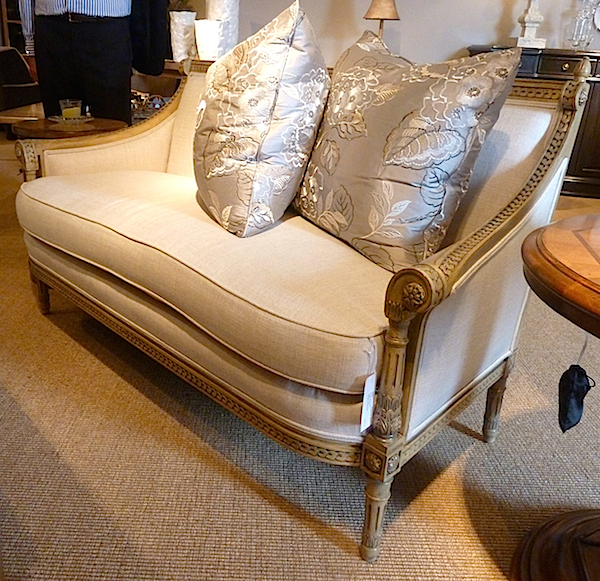 That very small company grew up, expanded and in the 1990's bought Edward Ferrell, a North Carolina-based upholstery business that made possible such classics as the Baldwin slipper chair.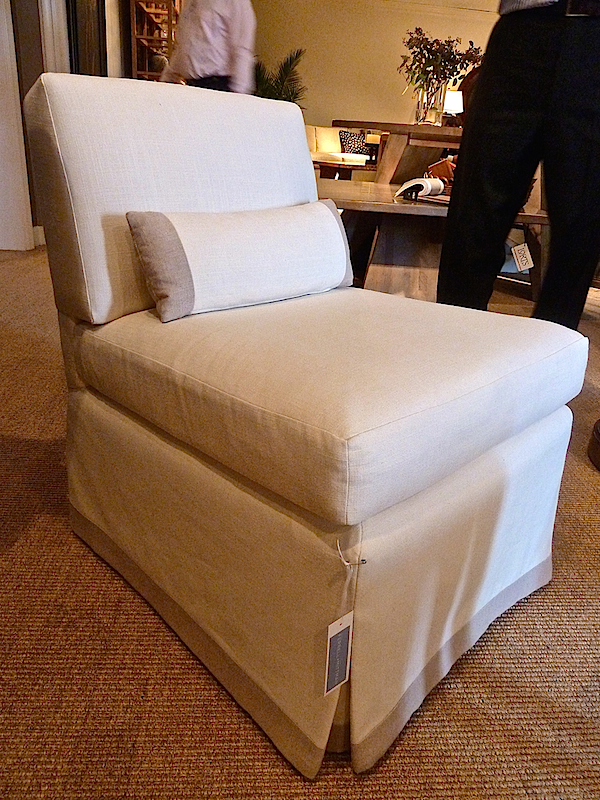 or the chic London Club chair.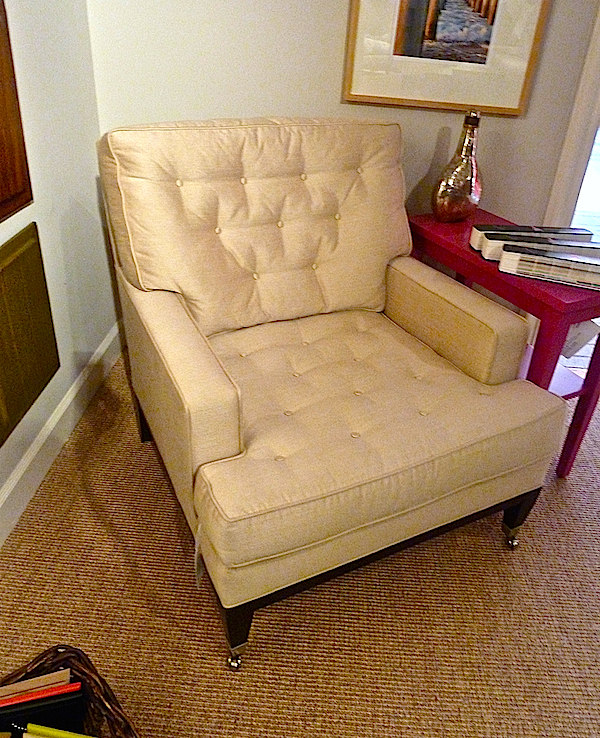 Most importantly, in purchasing Edward Ferrell, the Mittmans inherited a 95,000 square foot manufacturing facility, which became the key to the combined company's success. A year and a half ago, Crans Baldwin, the knowledgeable and well-respected industry veteran, became the EF+LM CEO/President and is understandably enthusiastic about the company's enviable assets. With a fine quality comparable to many other luxury furniture brands, EF+LM is able to not only offer lower pricing and infinite customization, but better service – manufacture and ship in four weeks – practically unheard of in the business. Rather than stocking pre-made frames (thus limiting customers to those sizes), they stock lumber and pre-made hard parts (arms, feet etc) which can be quickly assembled to specification in their factory. So the comfy contemporary Kennedy sofa, below, for example, can be modified for modest apartment or spacious country home.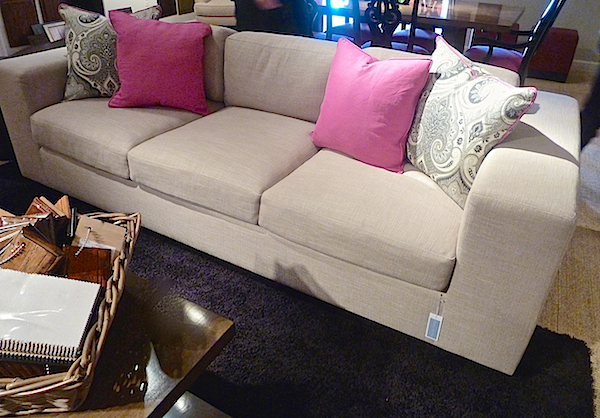 Baldwin describes the company's market position as accessible luxury. As the entry line to the high end of the market, they are a designer's best kept secret. Great hand crafted classics like their Oxford Sofa are still made the old fashioned way with hardwood frames, 8-way hand tied coil construction and luxury cushioning.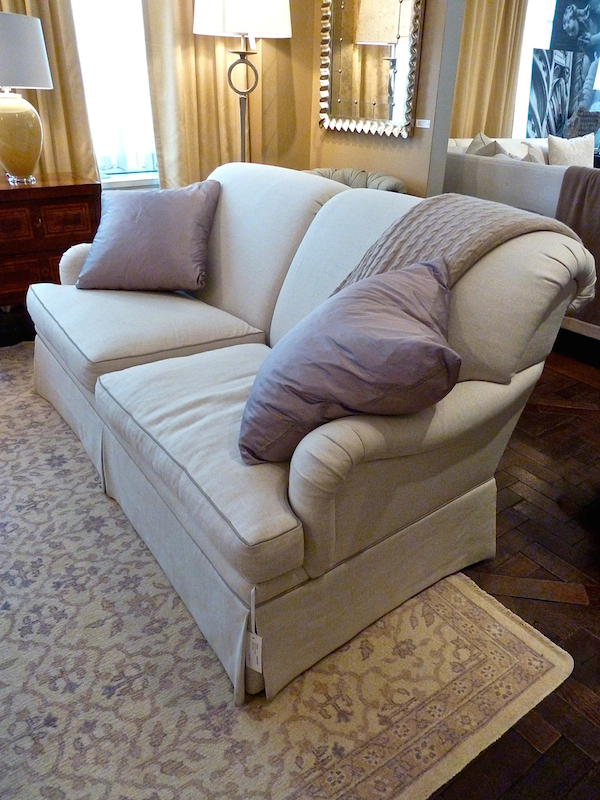 No matter whether you want a small chair like this charming Honeychurch Lounge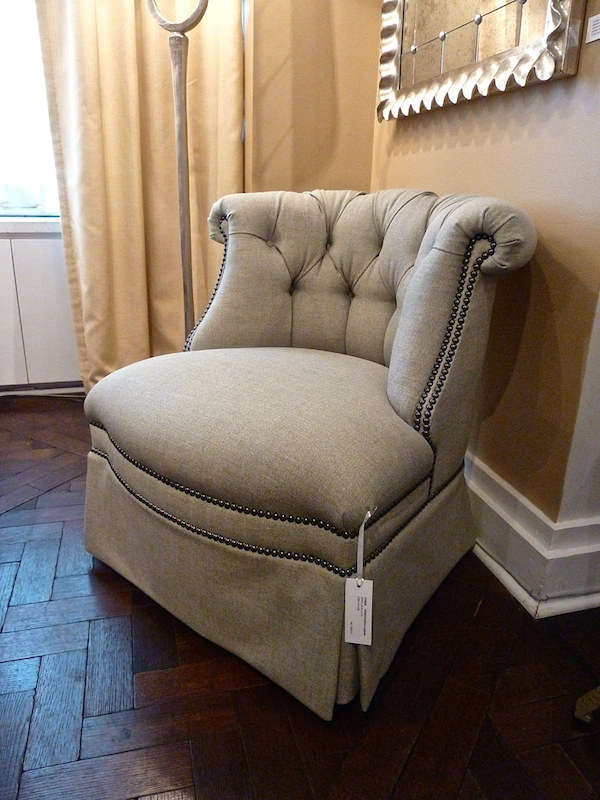 Or a more substantial piece like this stylish Pitcher sectional,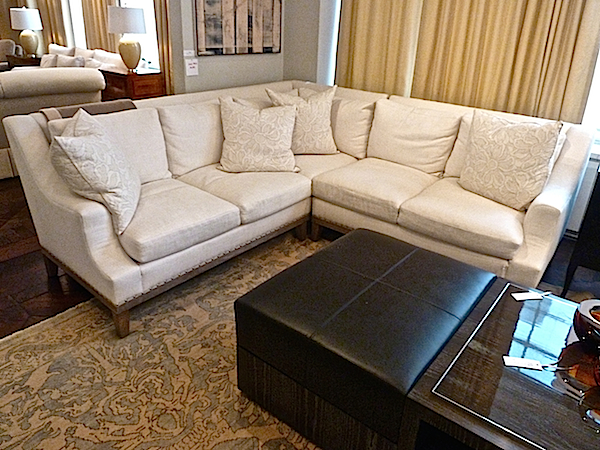 it is all customizable at a surprisingly reasonable rate. But Baldwin is quick to emphasize that innovation is a hallmark of the brand as well. Last year, he introduced their Luxury in Motion campaign, featuring the EF+LM line of attractive and functional recliners, such as the Perrington Club below.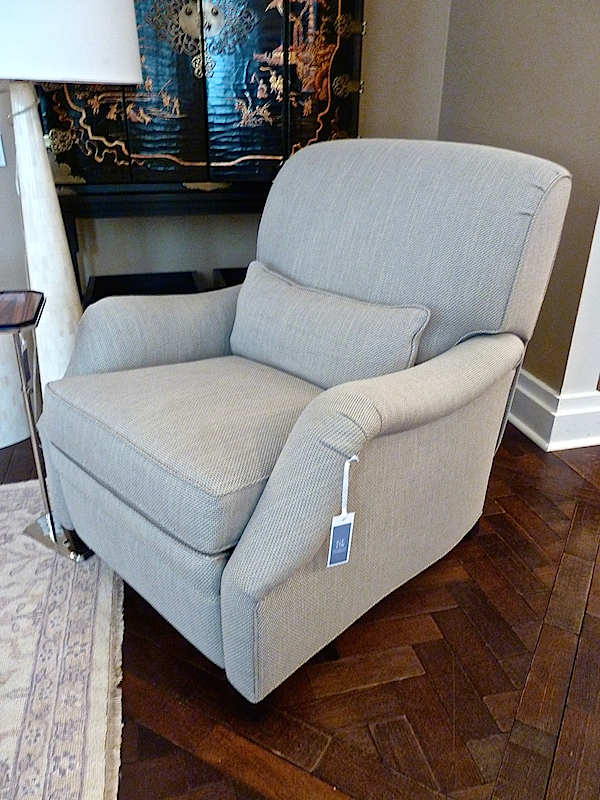 A piece of furniture that many love to hate, you may be won over by the appealing combination of good looks and comfort of the Laughlin Club recliner below. Perfect for media rooms, dens or requisite man caves, these pieces are also tasteful solutions to the occasionally challenging couple disparities.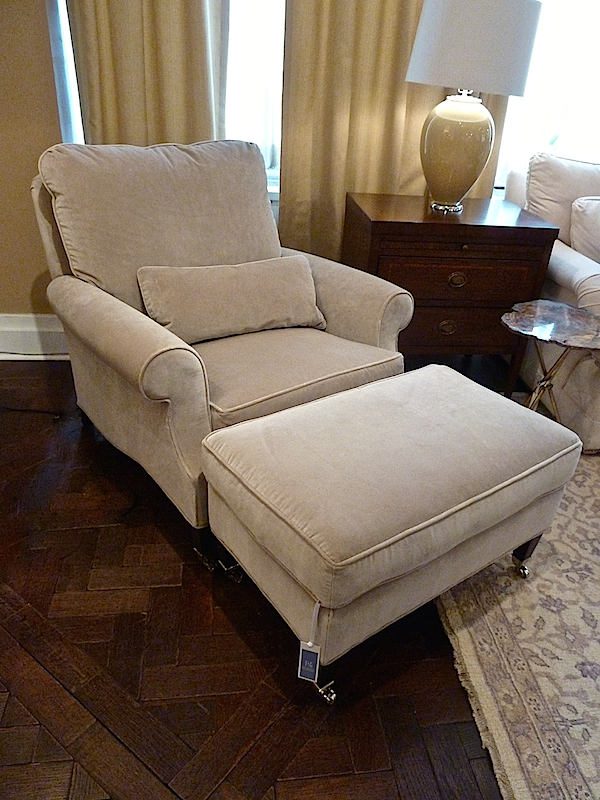 Another new program makes it easy to spec a luxury headboard. With a checklist of choices including height, size, and optional upholstered divan, you can get exactly what you want, including picks from a new series of wood trimmed alternatives. And the best part? Standard picks have a mere 3-4 week lead time.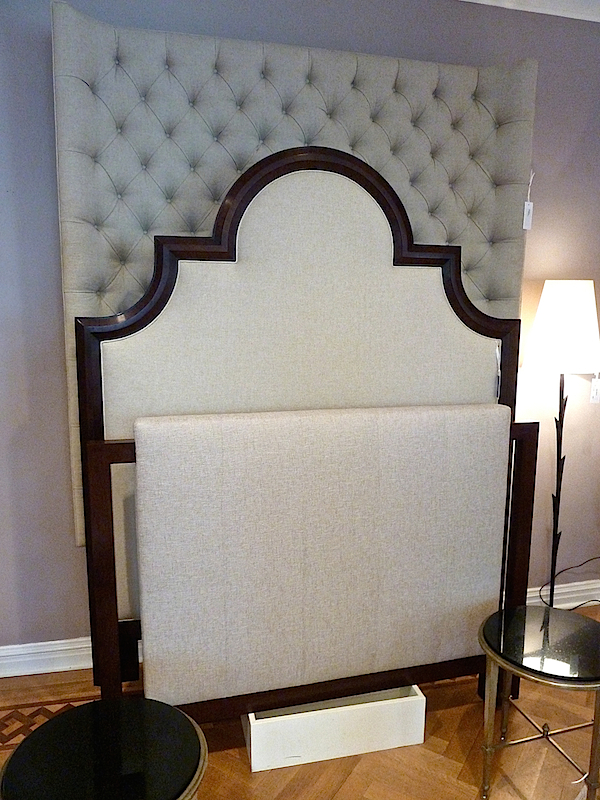 The practical merges with customizable style in their clever series of ottomans. The Mercer Cocktail Ottoman offers seating, storage and surface in one.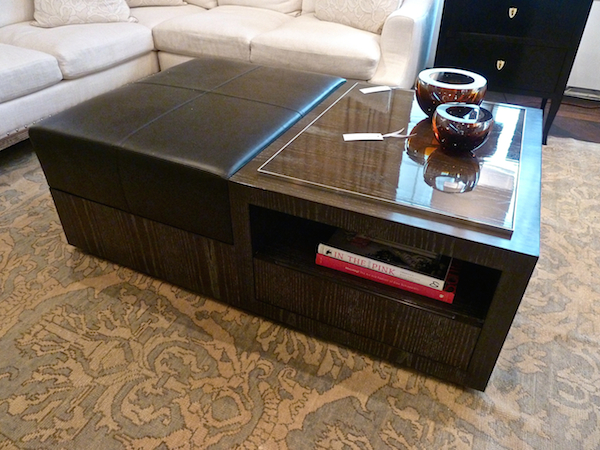 And the Perry Street Cocktail Ottoman goes one step further, adding a tray to the mix. But as Crans explained, any custom requests are entertained and often fulfilled, like the designer who specified small stools to fit under each quadrant (instead of the bottom shelf) for added versatility.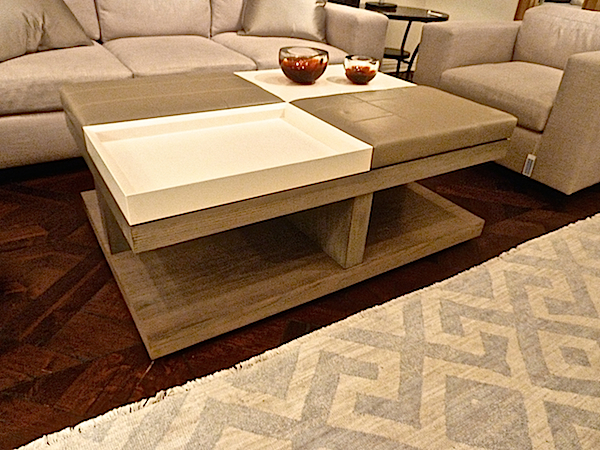 If the designer can imagine it, Edward Ferrell + Lewis Mittman can probably make it. With their unlimited capacity for quality customization, they have been a NYC secret source for years. We'll be back to see what else is new very soon.