I am lucky to live in an area where so much talent abounds. Last week New Canaan, CT shop Pimlico invited friends to celebrate the season in a festive venue with three local artists/companies. For new readers, Pimlico is a charming, always inviting shop of well editing home furnishings and accessories. Also offering design services, owners Jill Saunders and Melissa Lindsay are constantly refreshing the merchandise into cheerful tempting vignettes!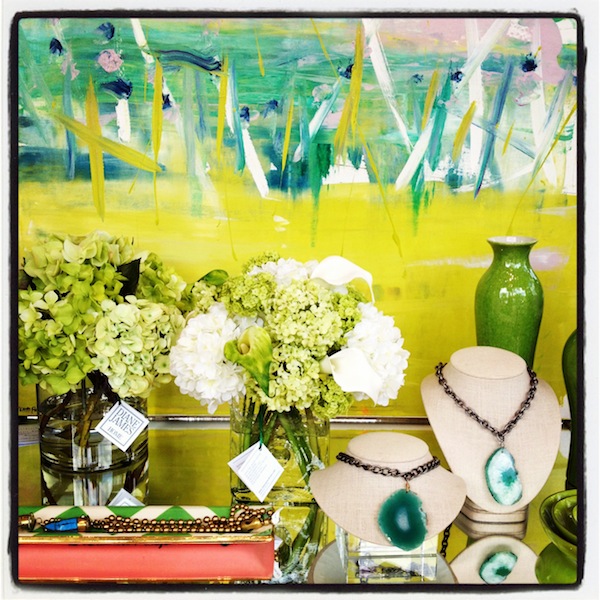 The party featured the work of painter Kerri Rosenthal, the floral arrangements of Diane James and White Moth jewelry, all pictured in the storefront scene above. Take a peek at the fun!!
I have long been a fan of the beautiful floral arrangements of Diane James. Well before I started blogging, I would ogle their decorative designs at Bergdorf's, where the company was launched over a decade ago.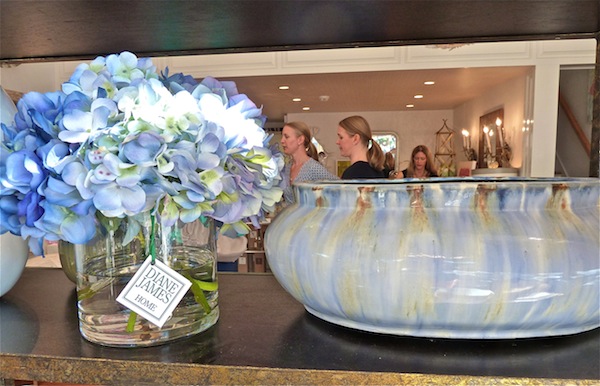 Now a family business with founder Diane James and her twin daughters Cynthia and Carolyn (who you can spot in the background above), their products can be found in stylish spots around the globe.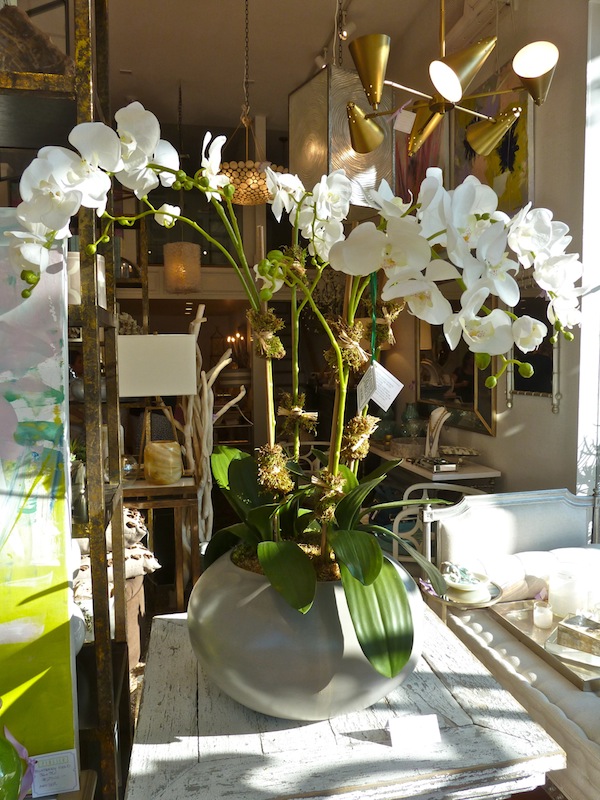 Here Pimlico's Melissa Lindsay with Cynthia James Matrullo enjoying the festivities.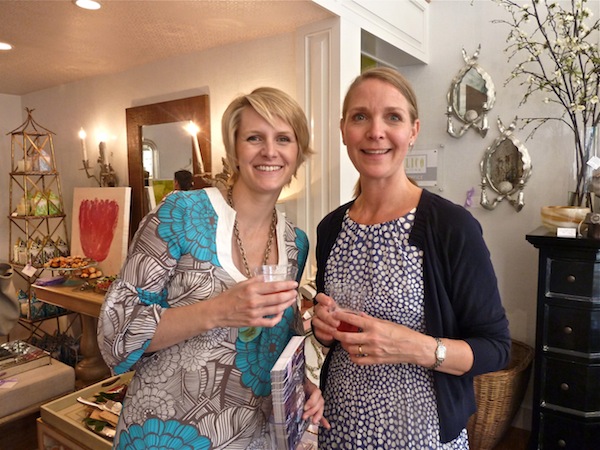 And more than just smaller floral bouquets, Diane James also produces other arrangements such as the orchids above and succulents below that are almost impossible to tell from the real thing.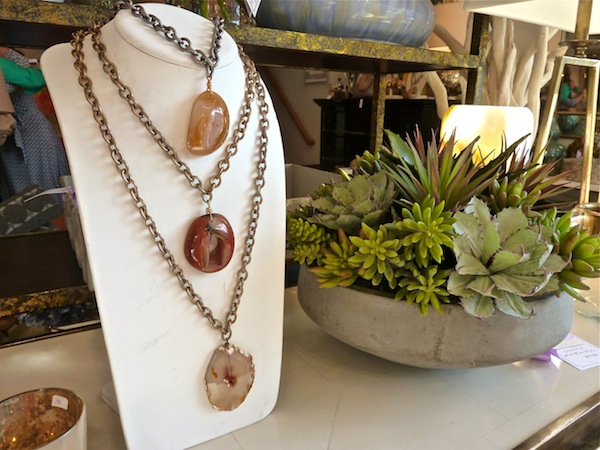 Founded in 2010 by former marketing executive Tracey Heinemann, below on right with Pimlico's Jill Saunders, White Moth Jewelry has quickly grown a devoted following. With simple, bold shapes, such as the necklaces above, Heinemann's fans appreciate her refined statement style pieces.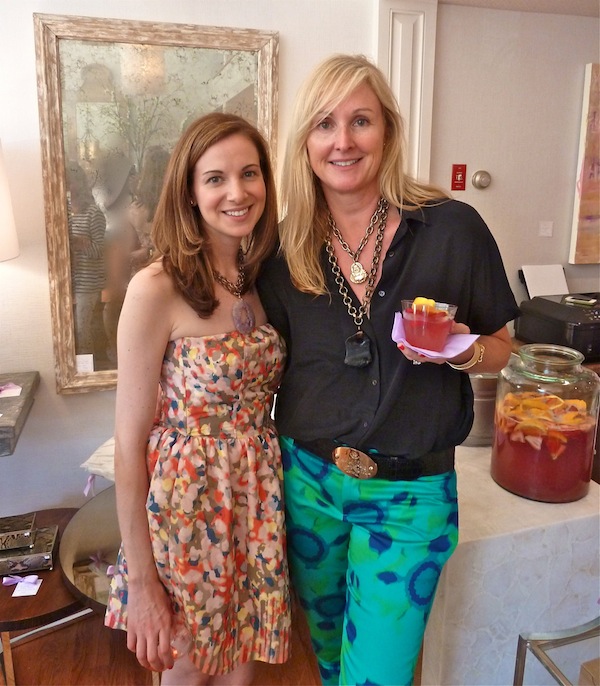 From brights to neutrals to pure metals, there is a look for everyone!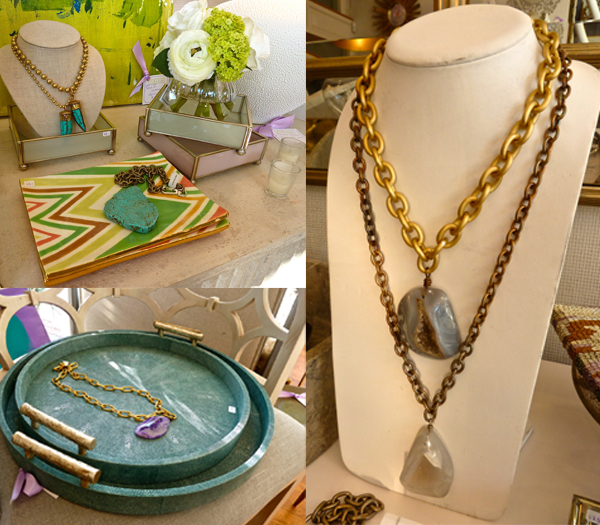 Kerri Rosenthal (below on the right with Jill from Pimlico in center and customer AnnMarie McDonald on left) is a painter whose work is clearly influenced by the beautiful colors of the Connecticut shoreline. With a strong background in fashion and extensive travels and work in Holland and northern Europe, her work has a stylish contemporary feel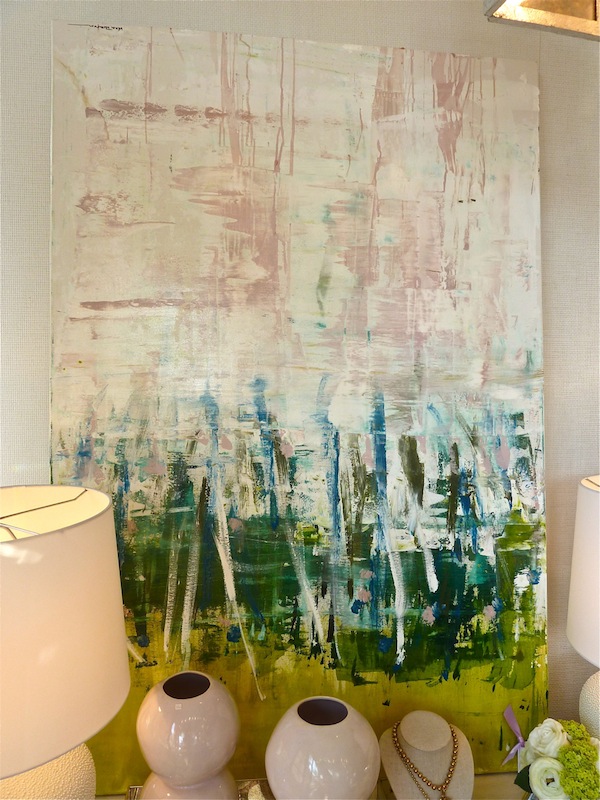 suitable for a variety of decorative settings.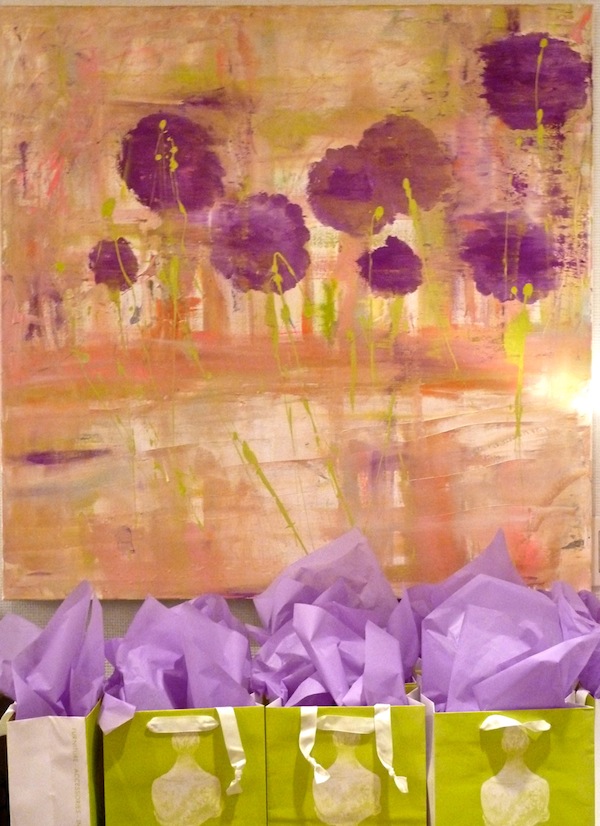 The terrific turnout that evening included many local blogging friends – below, from left, Liz Joy, Carolyn James McDonough (who pens the Diane James blog), Elizabeth Moyer and Jill Saunders (of Pimlico).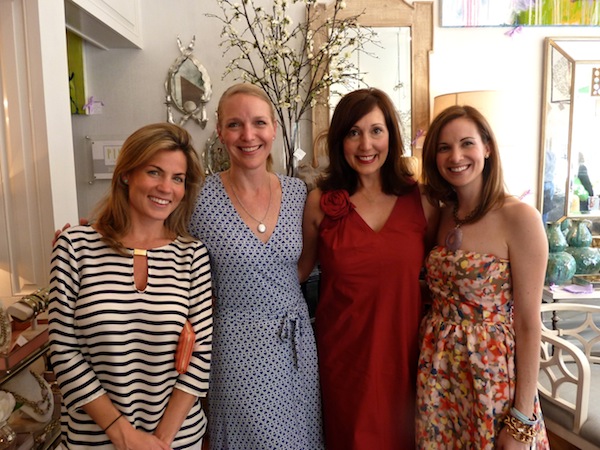 And here Elizabeth is with local design talent Sam Allen, whose fabulous Red Cross ball table I recently featured.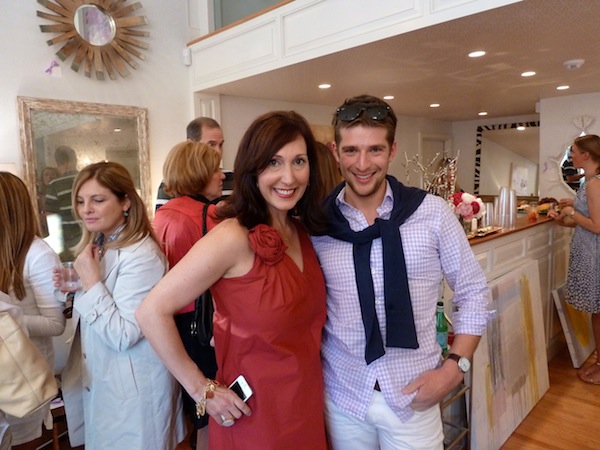 A festive evening with talented friends in a beautiful store with stylish products – not a bad way to start the season!