Not only has Alessandra Branca launched her fabulous new fabric line with Schumacher, but she also partnered with Bergdorf's to transform the always tempting seventh floor with her new fabric and home collection. Last week I stopped by for the official launch party – a festive evening well attended by a who's who crowd of NY design.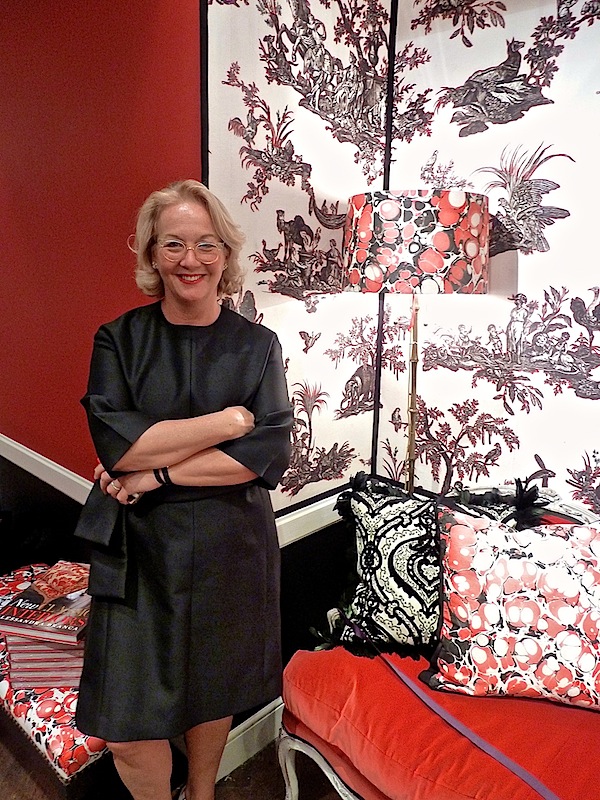 It was the perfect venue for Branca, above, to show how her bold take on classically inspired color and pattern makes for an über stylish environment. Below, her gorgeous Bosco porcelain collection, embroidered Stag's head cocktail napkins and striped iPad cover sit in front of an antique chair upholstered in her Alexander Tartan Rouge and walls dressed with her fabulous faux bois cotton.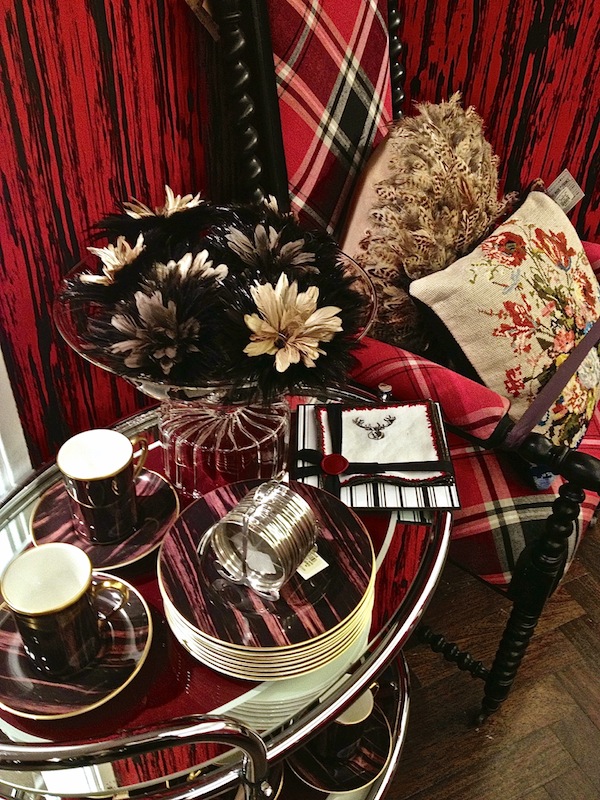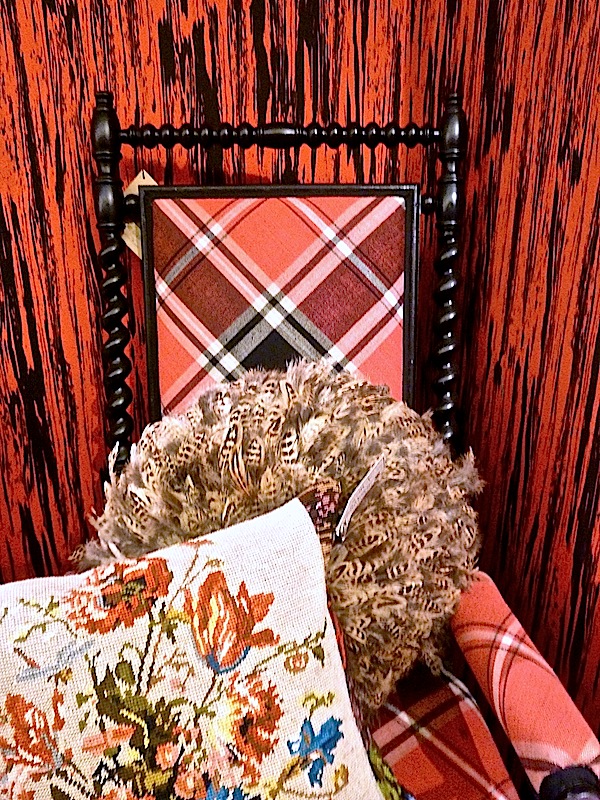 Everything looks better against faux bois!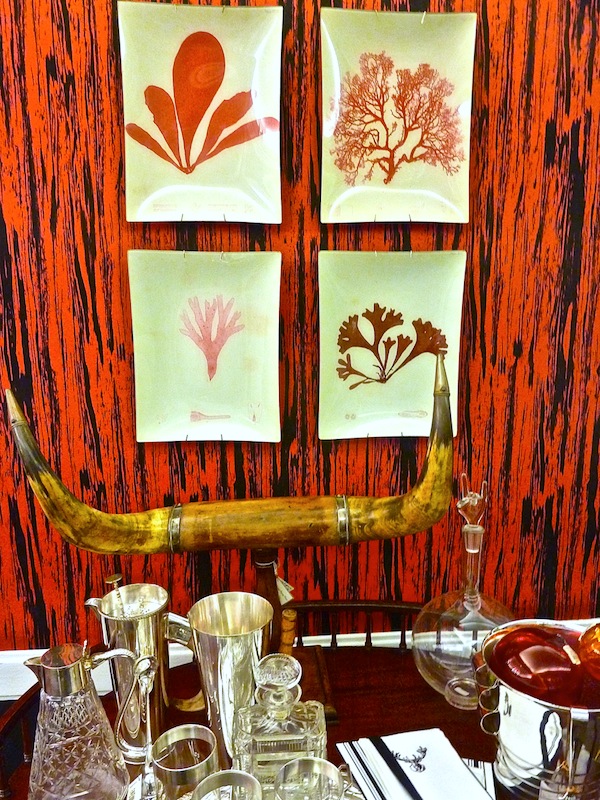 Throughout the floor, voluptuous vignettes showed off Branca's mix of old world craftsmanship with livable modern chic. There's no culture clash here where pillows featuring Indian paisley detailing sit on a leather upholstered French settee against her modern take on Scottish tradition on the walls.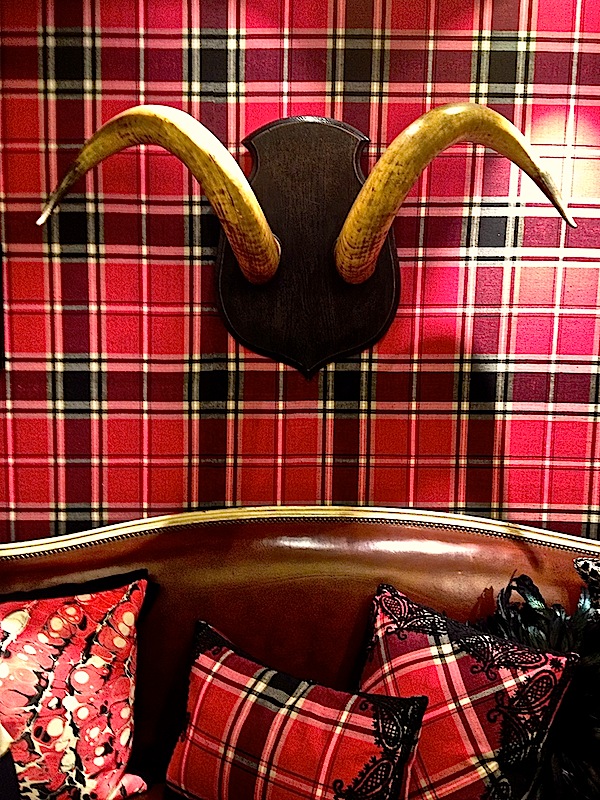 Embroidery plays a robust role in Branca's new collections. Here you can see the detailing of her intricately embroidered Continenti toile, based on an 18th century design but blown up in scale for a fresh take on tradition.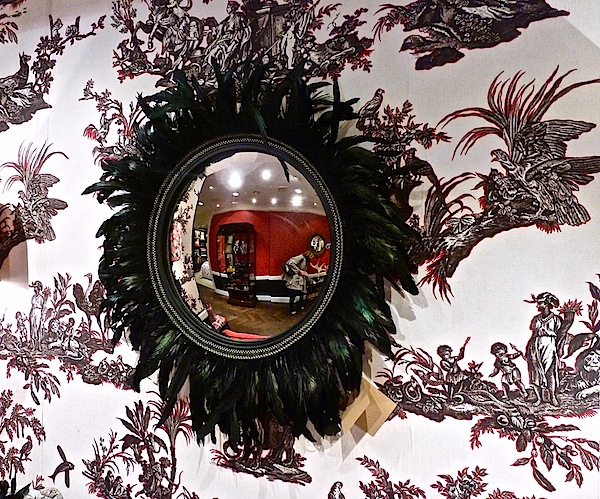 Or the charming Corallina, which even though full of movement, proves to be the perfect foil for a lively grouping from the collection.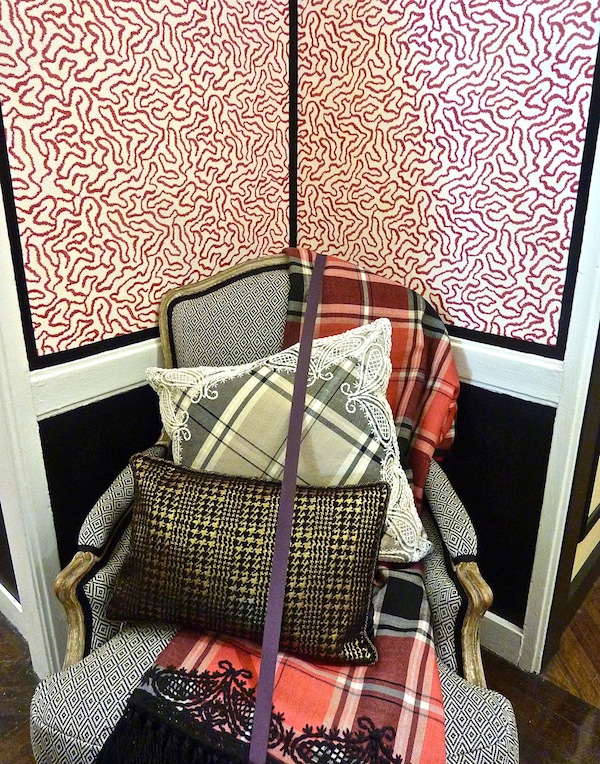 Accessories include beautiful hand lacquered trays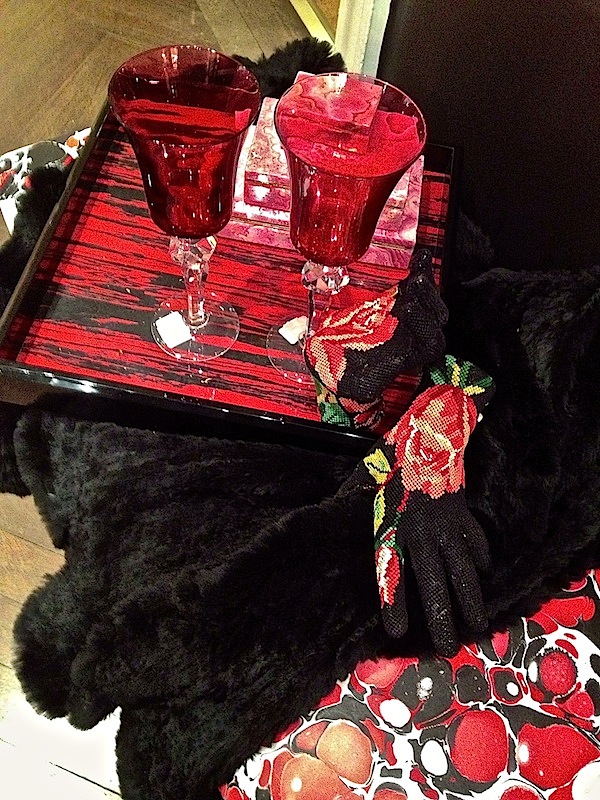 and a collection of 19th century white wax seals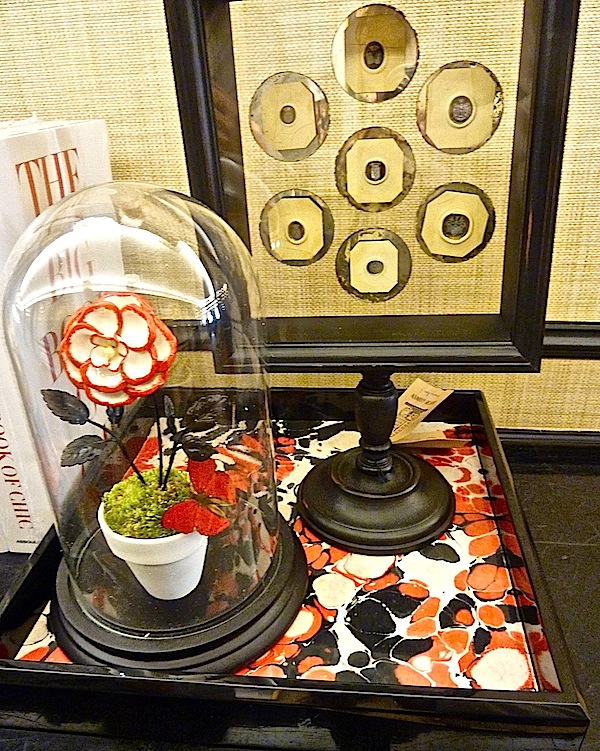 The Marmo collection includes a spectacular Napoleon III ebonized banquette upholstered in the hand-marbelized pattern in a show-stopping leather. Of course there were copies of Alessandra's book available for signing.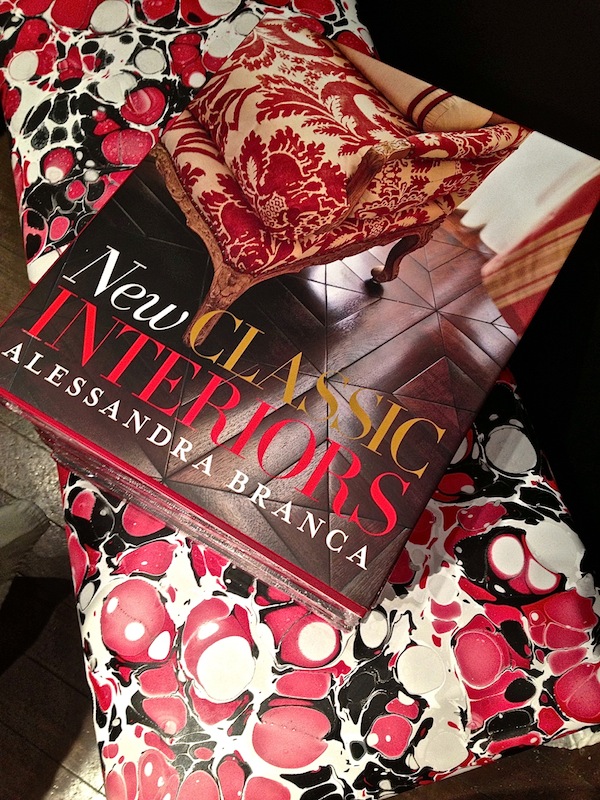 Old meets new in this set of six painted antique Louis XVI style dining chairs upholstered in the Rouge Branca Stripe with nail head trim.
But I think my favorite table was in the back where chair cushions in the exquisite acid green Elizabeth starred in this dramatic setting.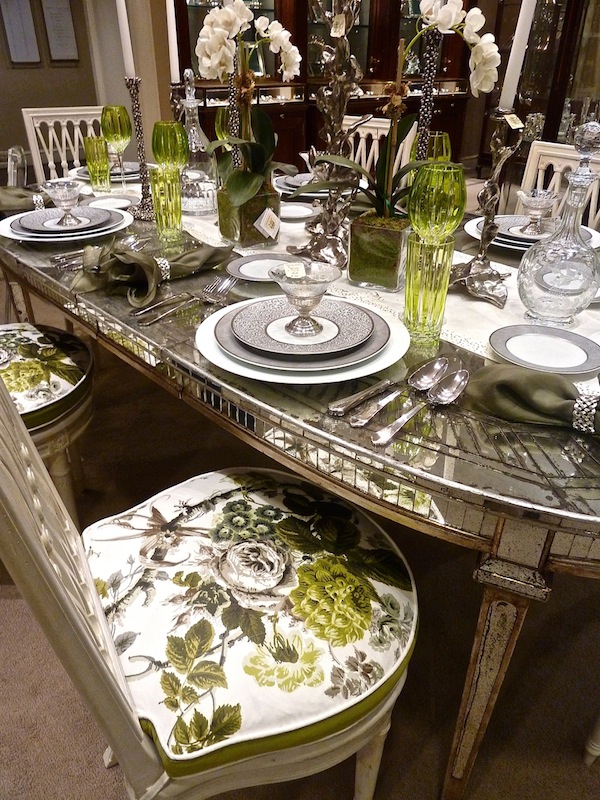 Not quite sure how Alessandra gets it all done but a huge congratulations to the designer for a brilliant showing at the elegant Fifth Avenue emporium!