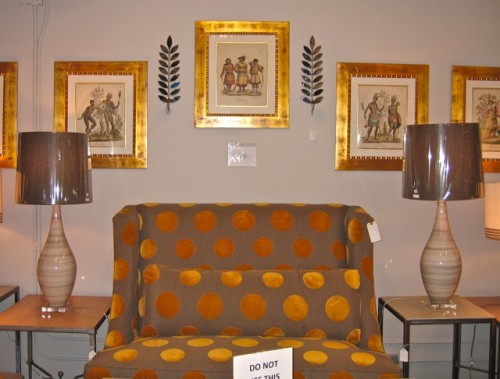 Tucked away in an industrial park in Stamford, CT is a wonderful design resource. Last week I attended a fun cocktail reception for the reopening of the Wakefield Design Center co-hosted by Connecticut Cottages & Gardens magazine. They were unveiling their updated trade showroom and new art gallery featuring local and regional artists. It's such a great idea since there are so many designers in this area. It offers them an opportunity to shop for a full range of to-the-trade lines without having to always go into the city.
The products include fabric and wallpaper, upholstery, case goods, lighting and accessories from most of the major manufacturers. Art, both original and prints is now available as well. And there is a cash and carry option for items such as these that are or have been featured on the floor.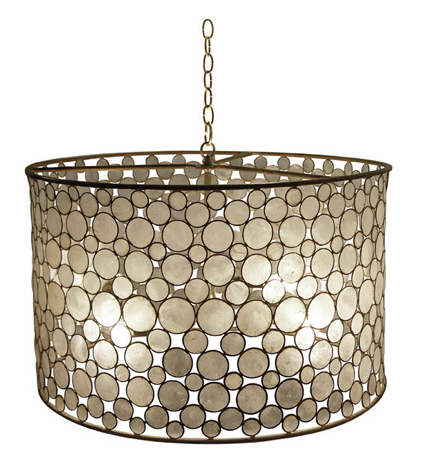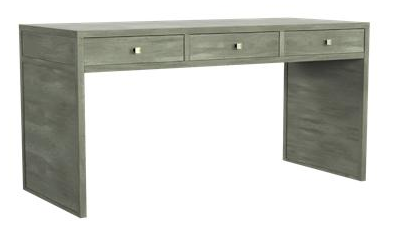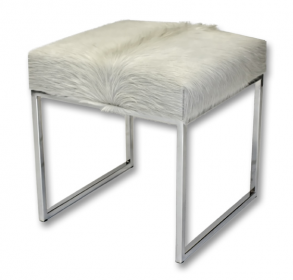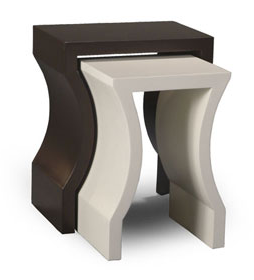 The center includes studio space that designers can use for client presentations – so handy for those who don't have formal offices – as well as an in-house art consultant if needed.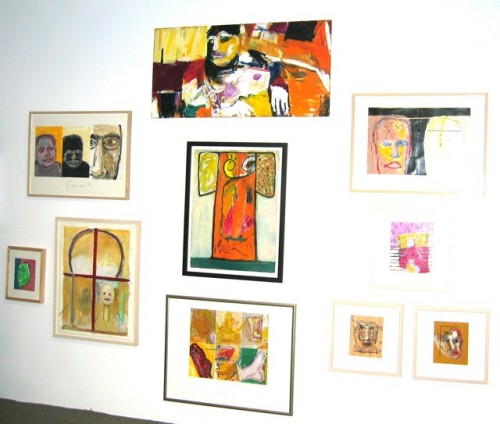 Art by Harold Garde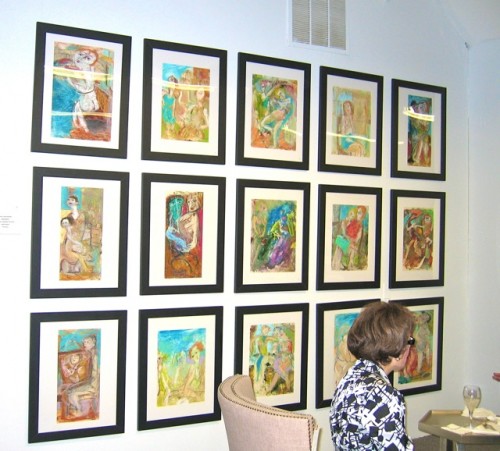 Janice Restler standing in front of her acrylic on paper finger paintings.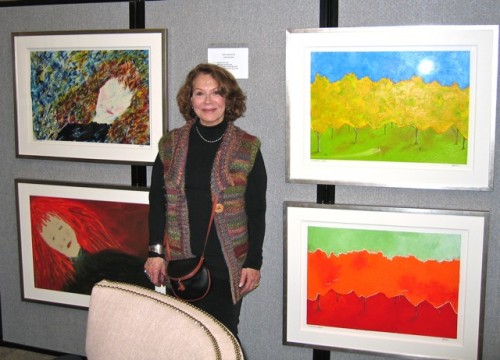 Their most unique and popular service is the Makeover. Many designers had complained that their clients never seemed to totally finish their projects – they had difficulty approving all the individual items and imagining how they would look in the final space. So for clients who already have their major upholstery, Wakefield previews the project with the designer and assists in selecting items from their large warehoused supply of artwork, lamps, pillows, small chairs etc. They then do all the rest – bring the merchandise to the customer's home (for free), arrange it and even hang the art! This "in and out" service usually occurs in a single day. It's instant gratification, no charge to designer or client, and no risk with a three day approval period. Their rate of return is a low 15% – a real indication of how much the clients usually love their completed rooms, a few of which you can see below.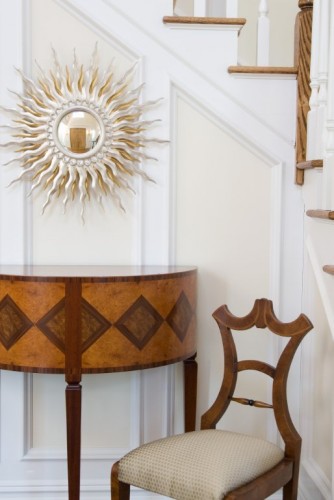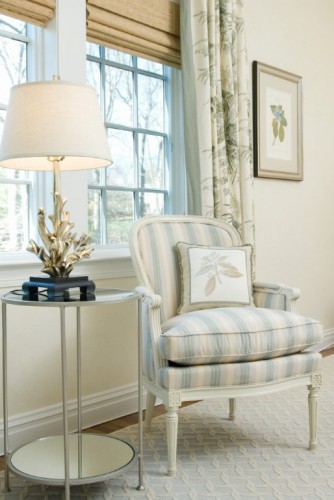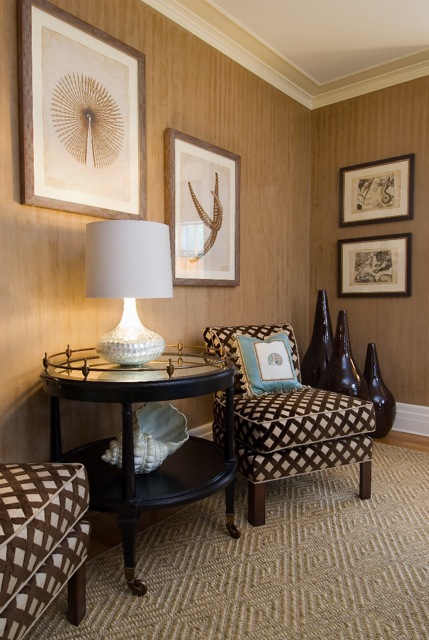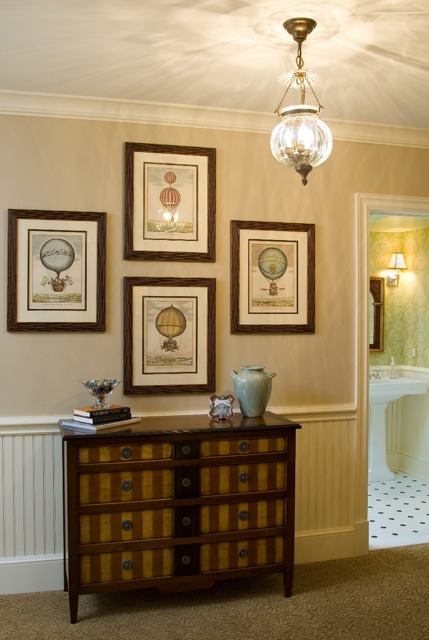 George Snead is the creator of the Makeover service as well as lead designer and principle buyer at Wakefield. He has been on The Today Show with Matt Lauer, Oprah and in O Magazine explaining their unique services. Here he is with designer Carey Karlan, of Last Detail design, who has an office at Wakefield and recently participated in the CFDA showhouse at the Aldyn (room pictured below).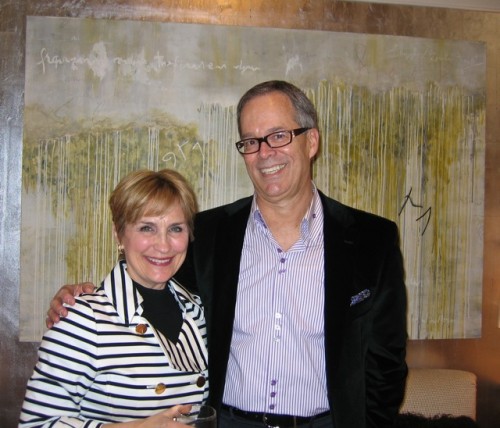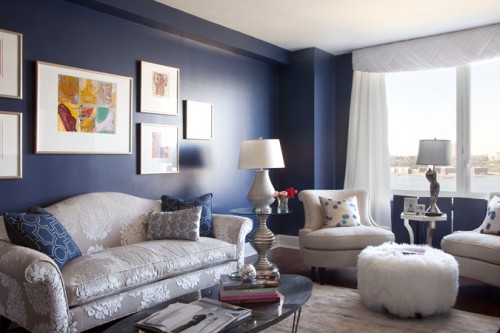 Many other local designers made an appearance at the party as well. And I finally got to meet some online friends in real life such as the adorable Liz Orgera of Shorely Chic (on right), shown here with Laura Newman and Beth Dempsey of public relations and marketing/communications firm Images & Details, Inc.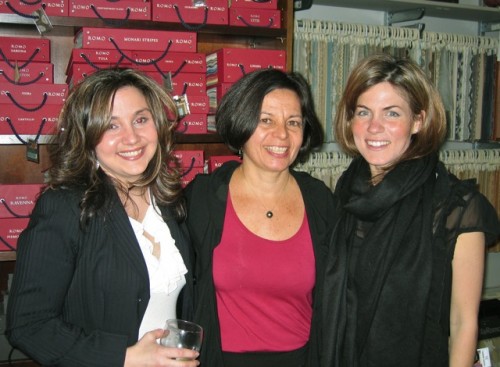 It was a fun evening and I think other suburban areas that have a plethora of design activity could take note of Wakefield's convenient and substantial offerings.