This past weekend was the annual Antiques & Garden Show in Nashville, where last year I was honored to moderate a great panel of talented designers. A favorite stop during my trip was to Jeannette Whitson's eclectic chic studio in the booming 12 South district.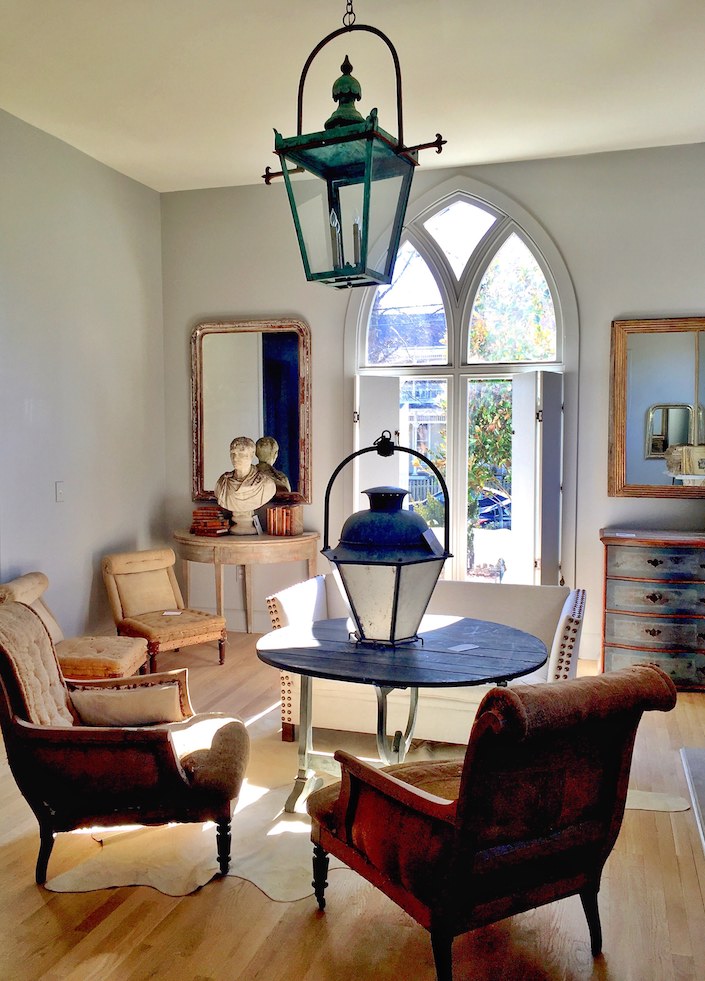 Jeannette first popped up on my radar several years ago when her stylish home was featured in House Beautiful. You may remember her inviting blue on blue library with its fabulous tented ceiling and wall to wall sectional,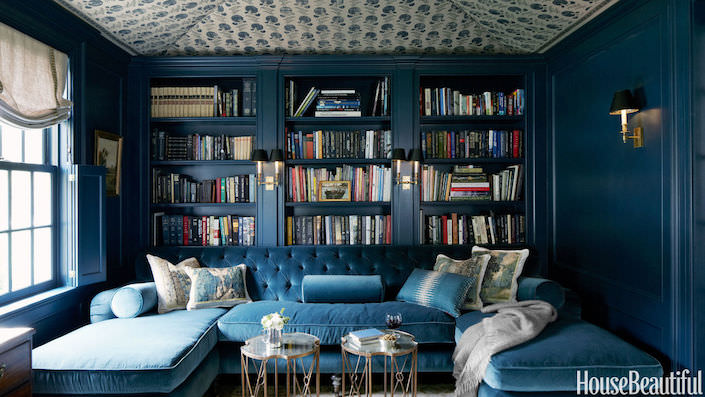 her airy and functional kitchen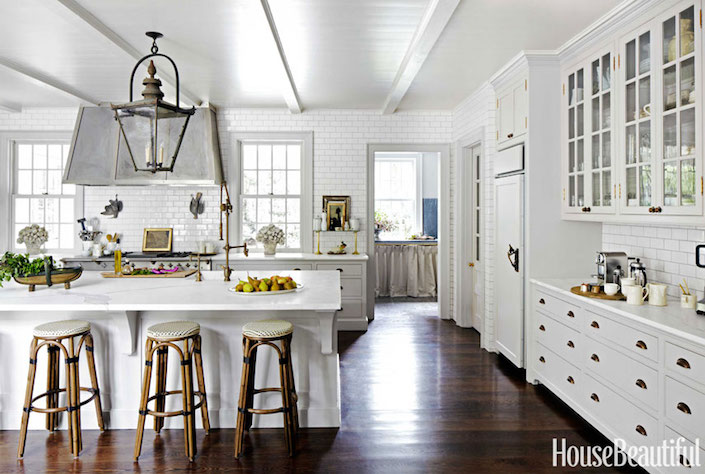 and charming, rustic chic mud room.
House Beautiful photos by Simon Watson
I was enchanted by her effortless integration of charismatic antiques into her built interiors and her mantra of bringing the outdoors in, which not only breathed life into every room but is the credo of her business, Garden Variety Design. I've been following her design and antiquing exploits on Instagram ever since.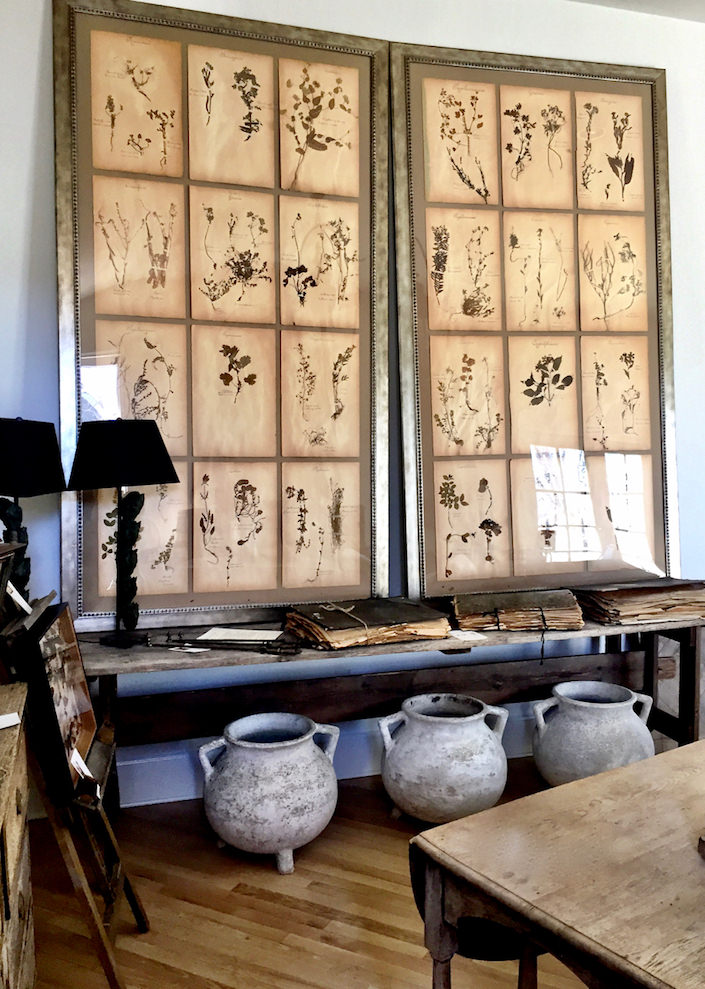 Like several other designers, Jeannette came to design through antiques. She has been a dealer for over 20 years, traveling around the world for unique, soulful pieces with just the right texture and patina.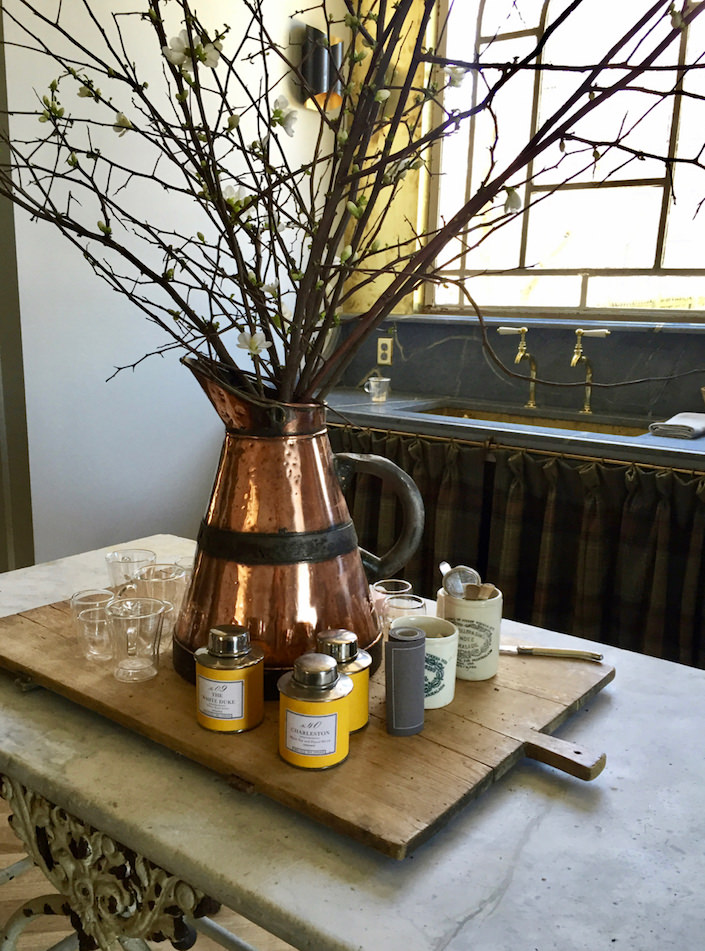 It's hard to precisely pin down Jeannette's style. She describes it as "an Englishman who's come to America, married a Pennsylvania Dutch woman, and has a French mistress on the side in Charleston." And her studio, brand new when I visited last year, shows off her layered, organic style mix.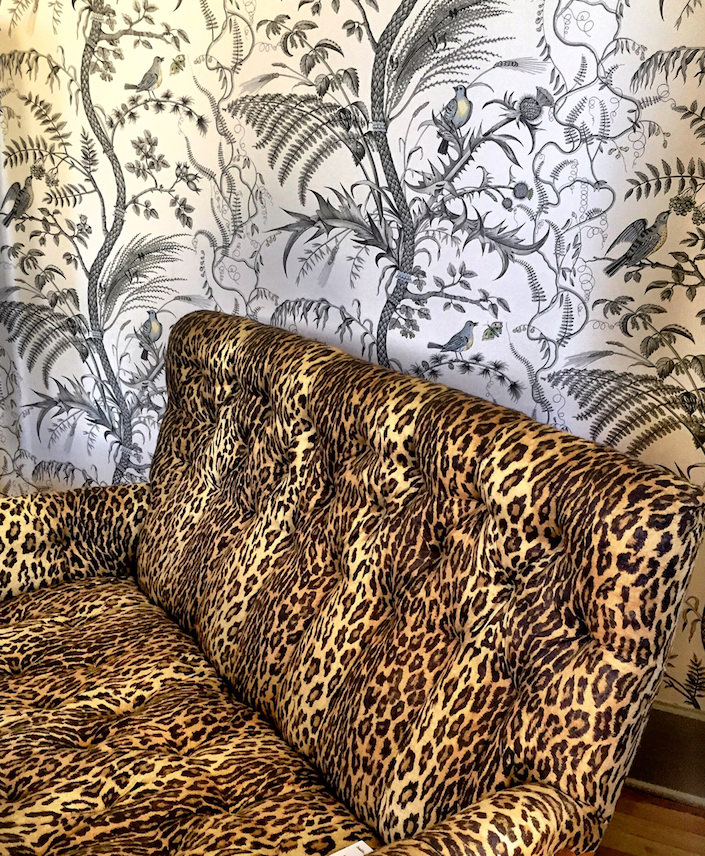 But it's not just the antiques that shine. Jeannette's creative architectural interior shows her capabilities in transforming spaces as well. From the doors and hardware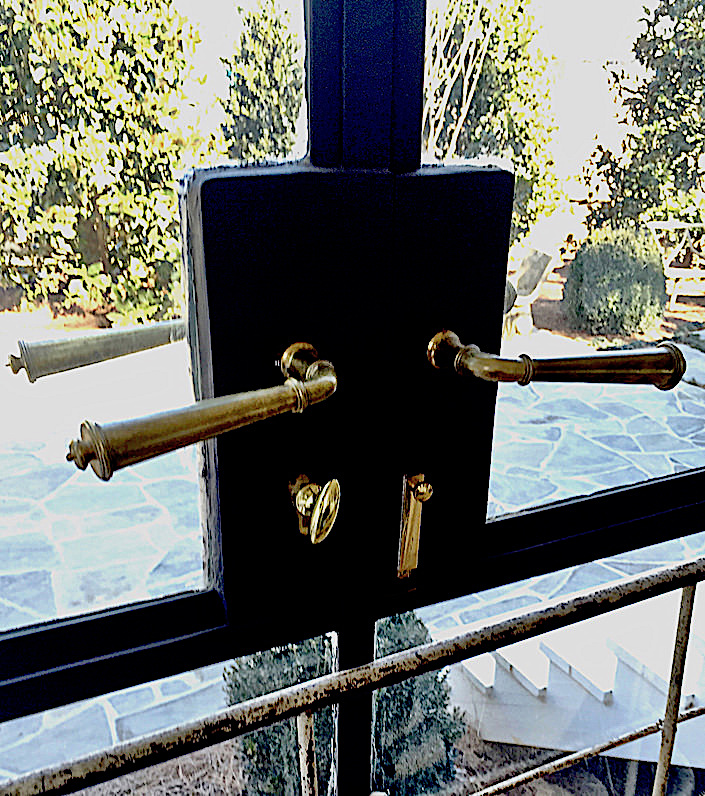 to the beautiful sculptural staircase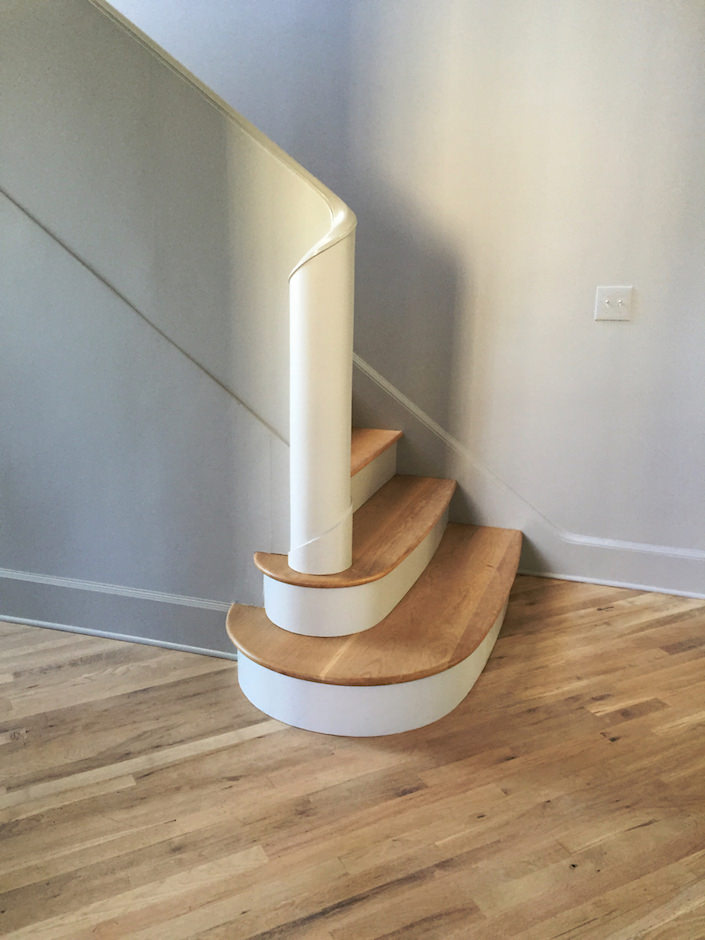 to the magical little powder room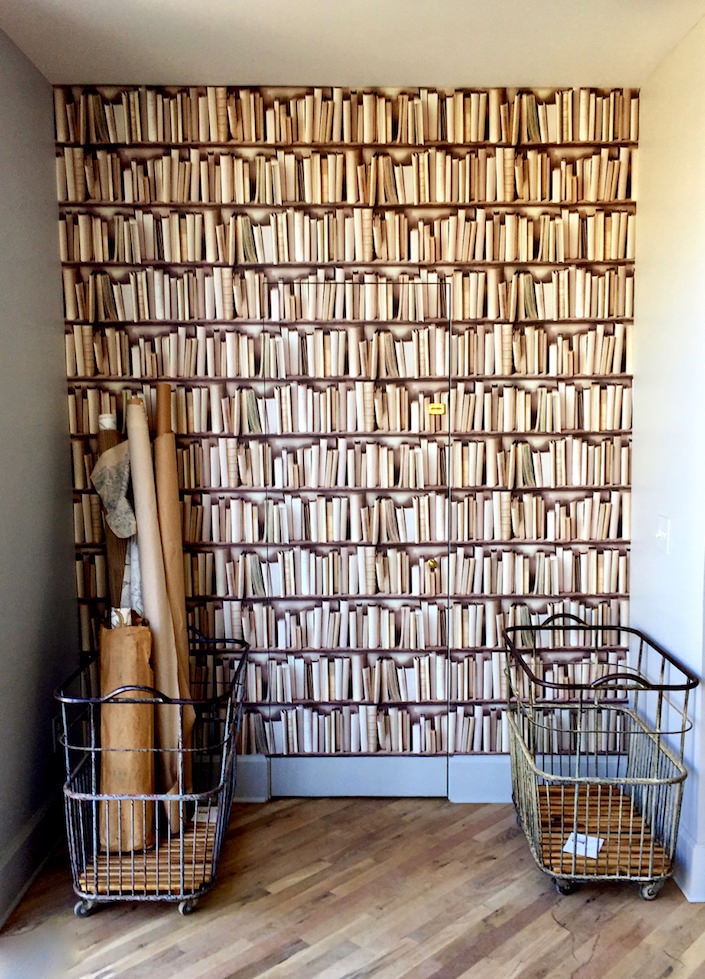 hidden behind a clever jib door.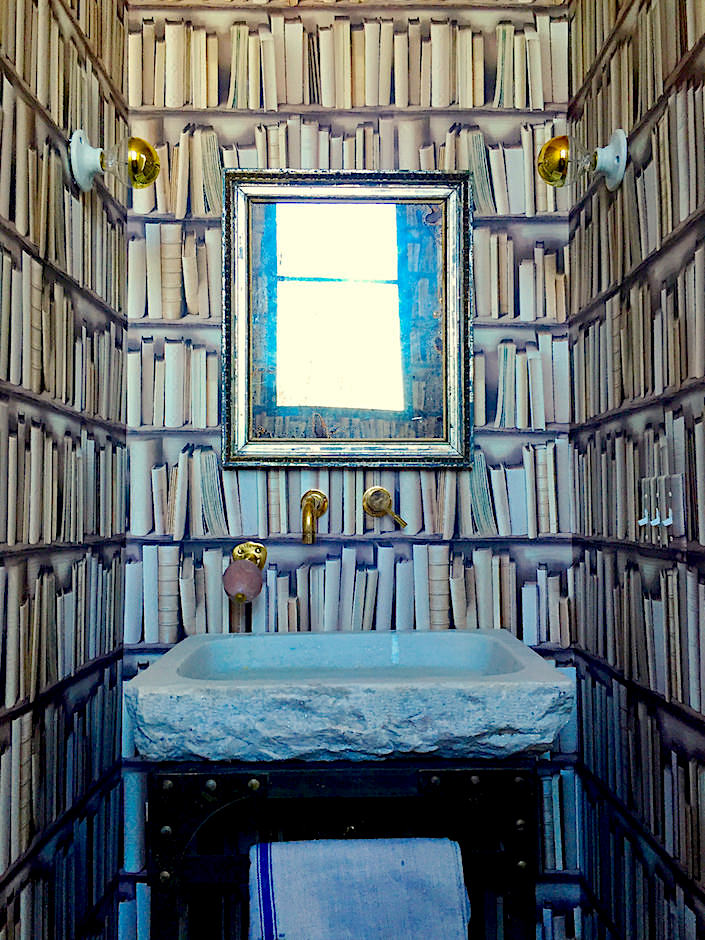 Certain of Jeannette's signature touches are included throughout, such as her favorite Brunschwig Bird and Thistle wallpaper,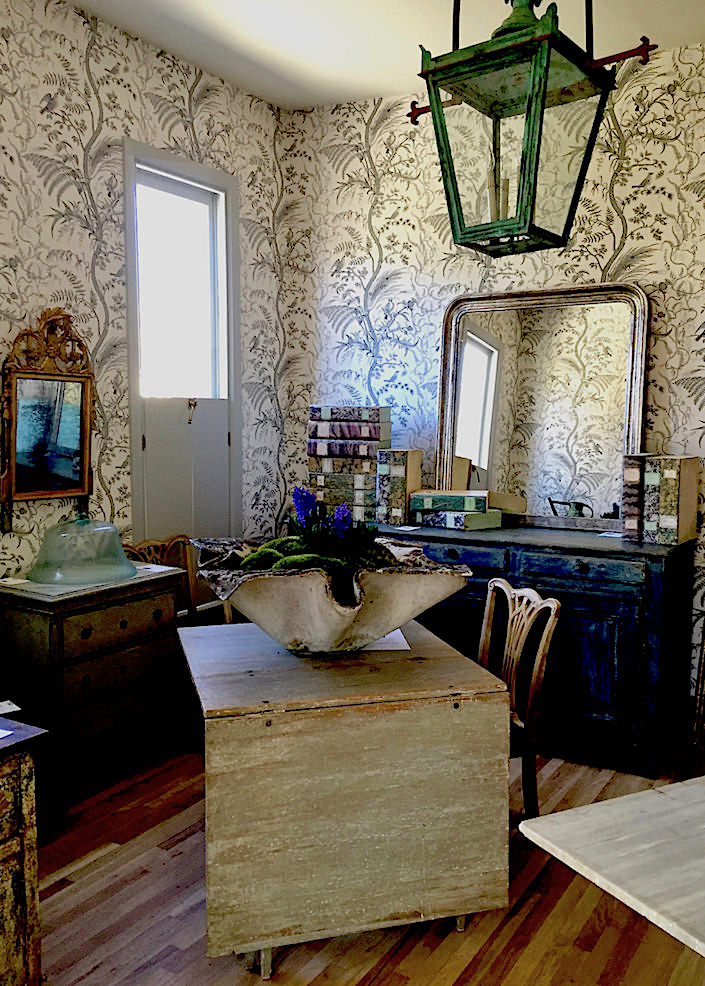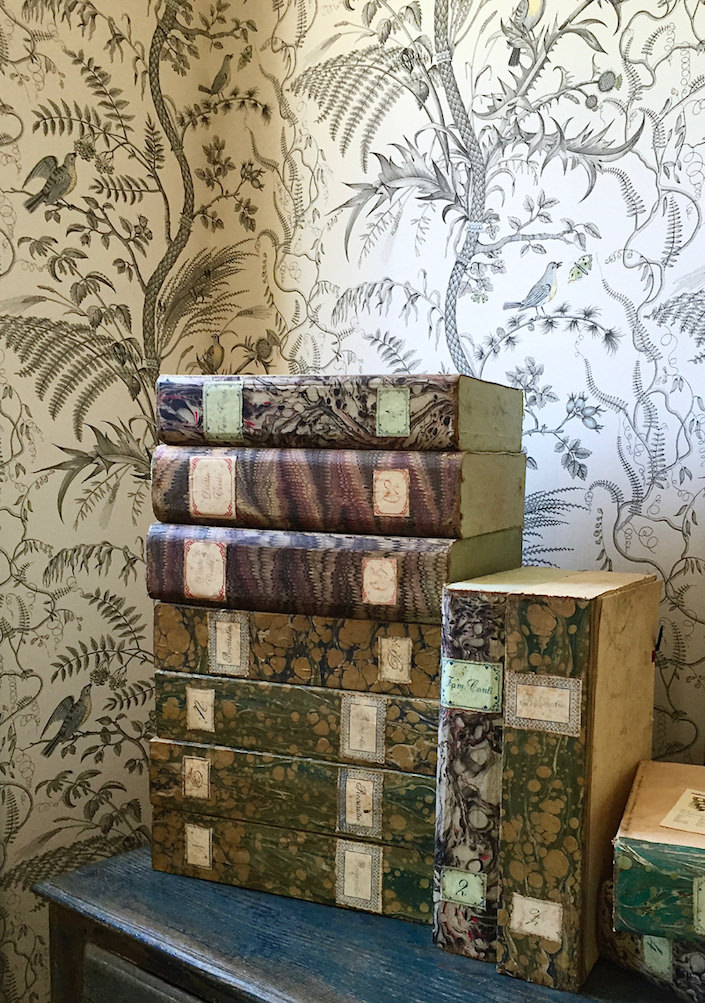 or her use of French soap bars, seen in the powder room and below, in the natural brass kitchen sink,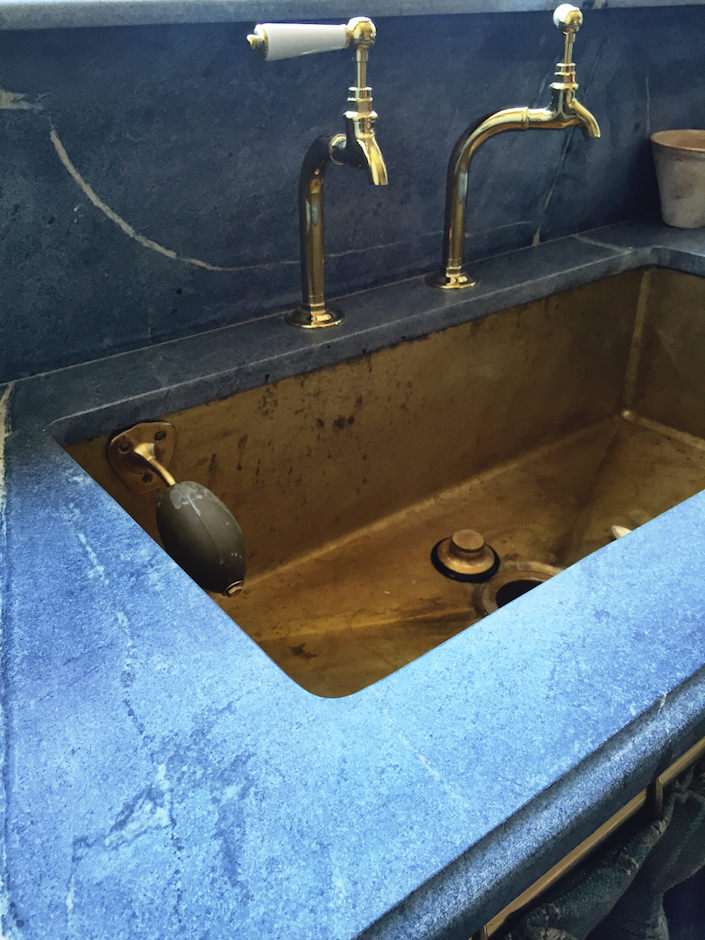 that wears a charming tartan skirt.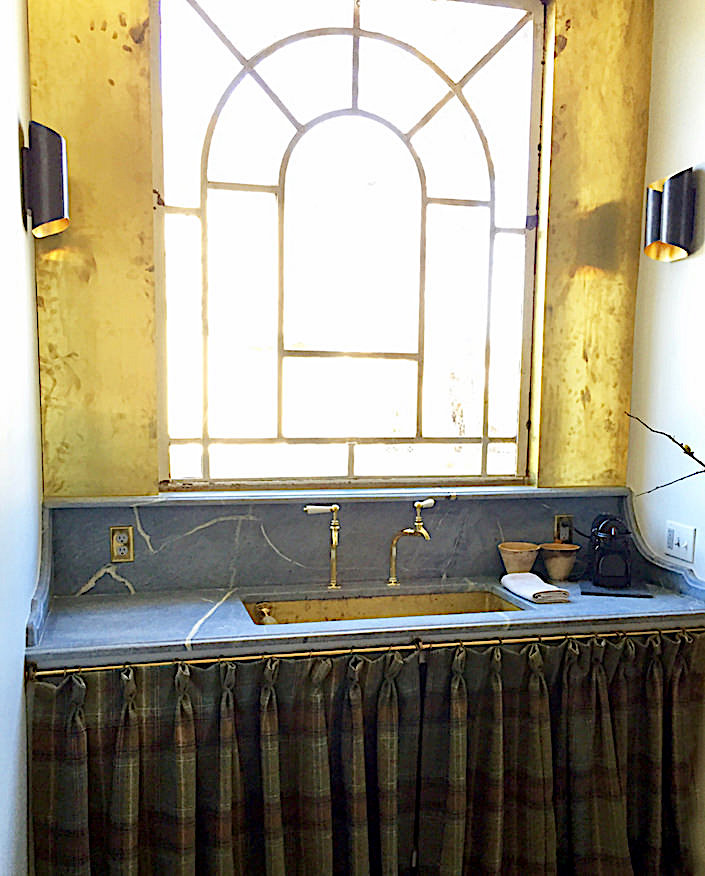 Of course many items are accompanied by great stories such as the wall art below, a portrait of Lady Agnew, blown up from a page inside a rare antique book on John Singer Sargent that Jeannette found in her travels.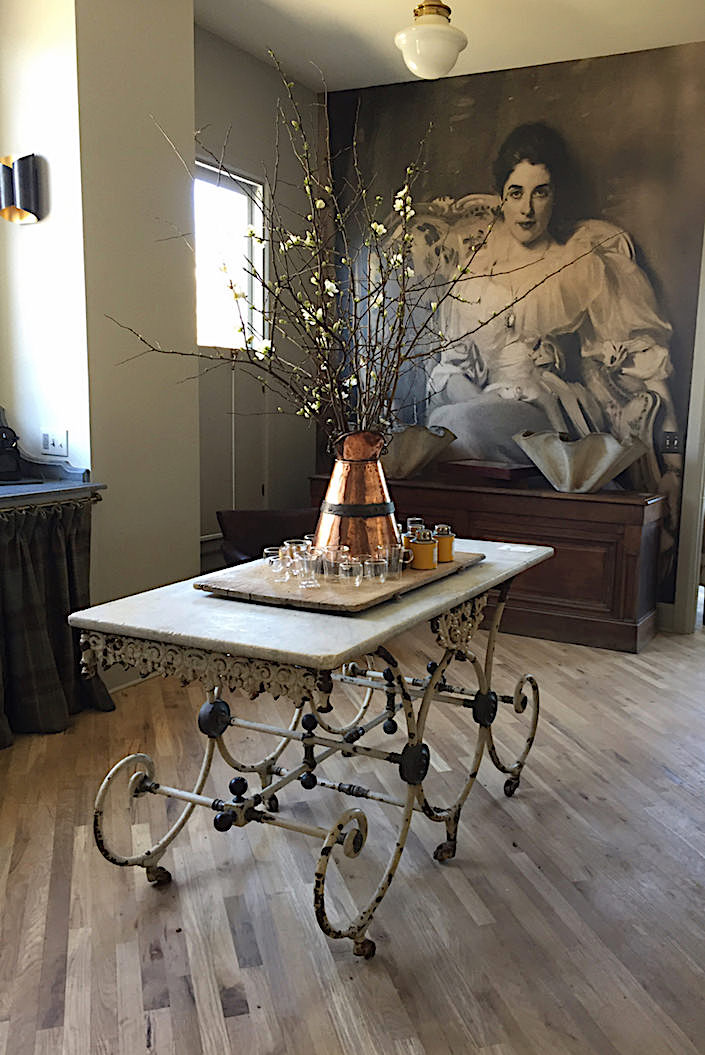 The focus throughout is not on provenance but rather a boiling pot mix curated through Jeannette's well traveled eye.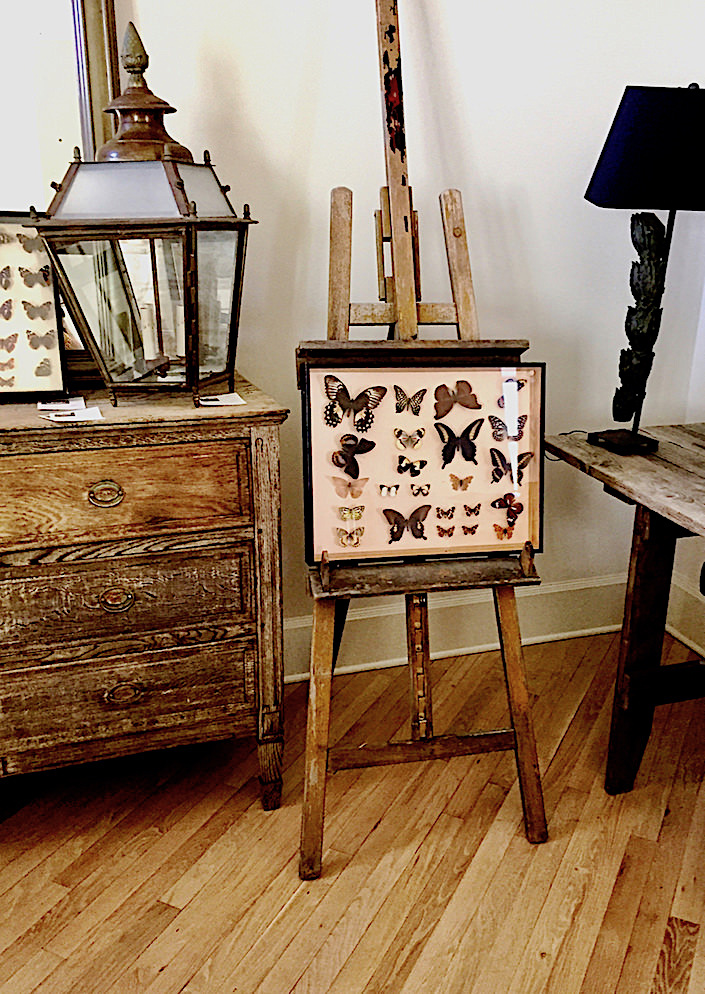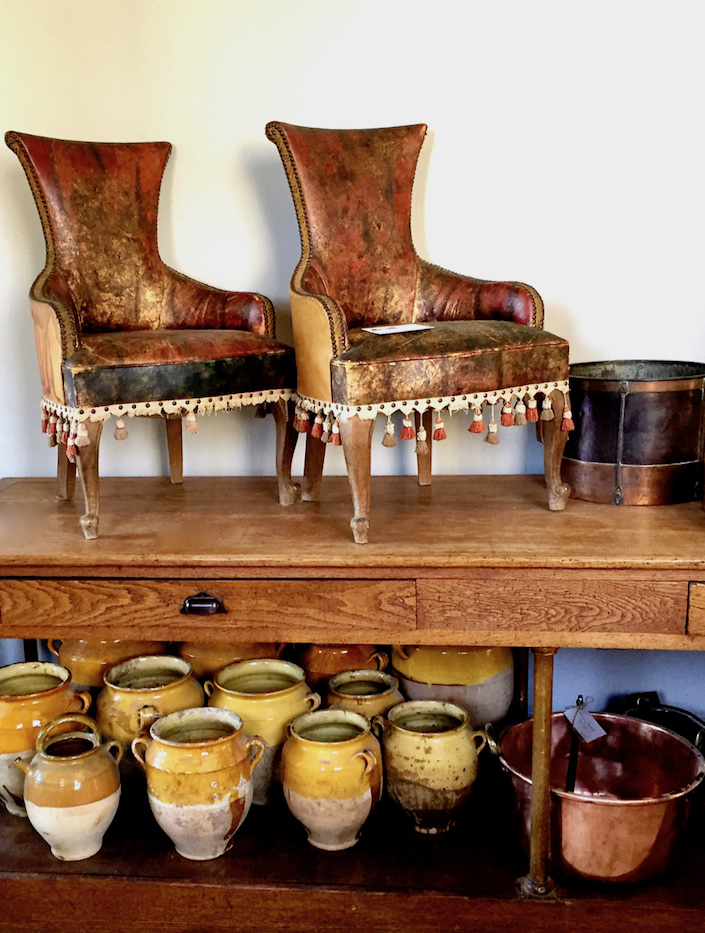 From furniture and lighting to art, sculpture, accessories and more,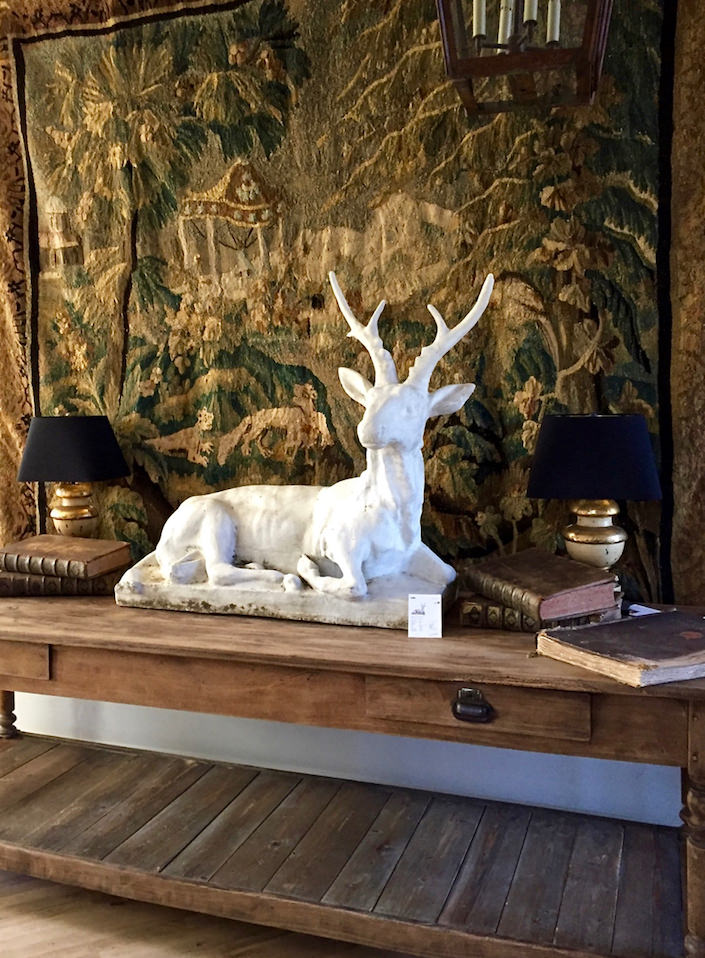 you'll find everything you never even knew you needed but somehow must now own.
all photos, unless otherwise indicated, by Stacey Bewkes for Quintessence
If you should find yourself traveling to Nashville, do make an appointment to stop by Garden Variety Design – it is a visual delight, filled with inspiring vignettes and design ideas in every room. And if you aren't stopping by Music City in the near future, you can find many of Jeannette's eclectic chic discoveries in her storefront on 1stDibs.