AERIN is more than merely a label. It's a lifestyle. And nothing has more credibility, authenticity or appeal than when the namesake of a company lives and breathes the brand. While Aerin Lauder may lead a luxury life, her down-to-earth approachability gives her brand both aspirational and relatable allure. Last Friday, I had the pleasure of of traveling out to the Hamptons with a small group of bloggers for a visit to her new shop in Southampton followed by lunch and afternoon activities at her beautiful weekend home.
photo via AERIN
The shop is a concept store, featuring not only product from all of AERIN's lines, but her picks from other favorite collections as well, offering a glimpse into Aerin's life and sensibilities. Right now, the store is chock full of must-have summer essentials and I found myself wanting almost everything, such as these charming gold toned bamboo hors d'oeuvres knives. They have a nice heft and feel as good as they look.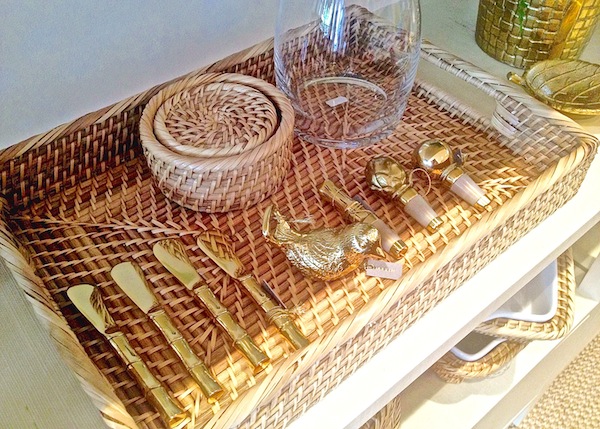 Blue is the seasonal color du jour in Aerin's book as well as mine. From entertaining items such as these organic gold trimmed agate coasters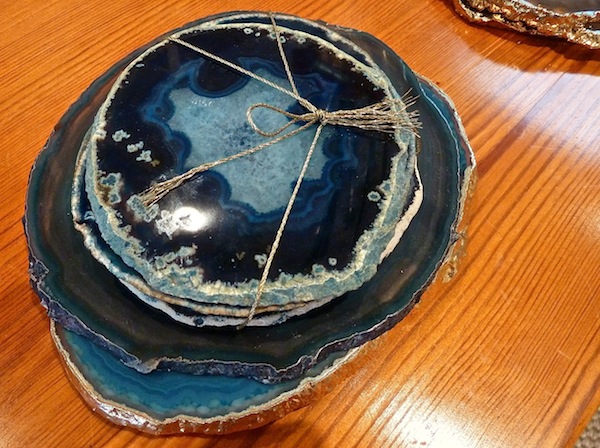 to my favorite Irving & Fine embroidered tops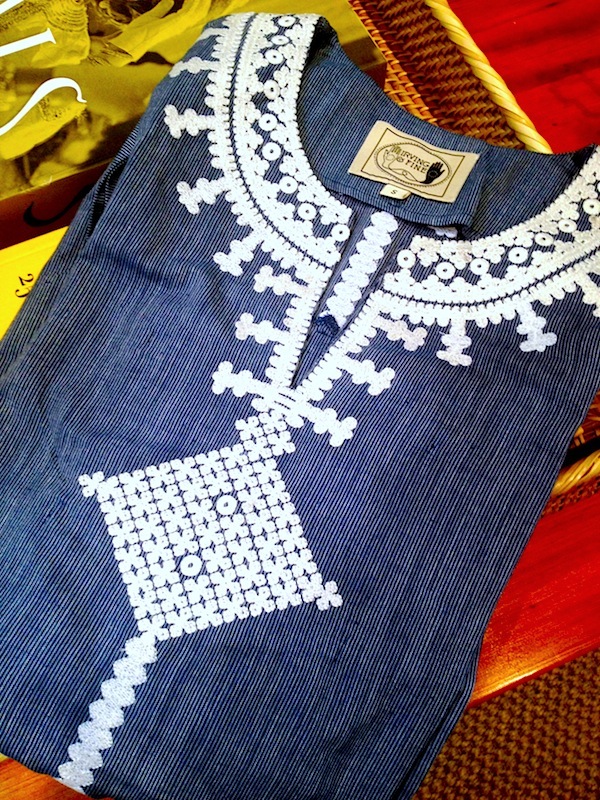 to these covetable all purpose shagreen boxes and frames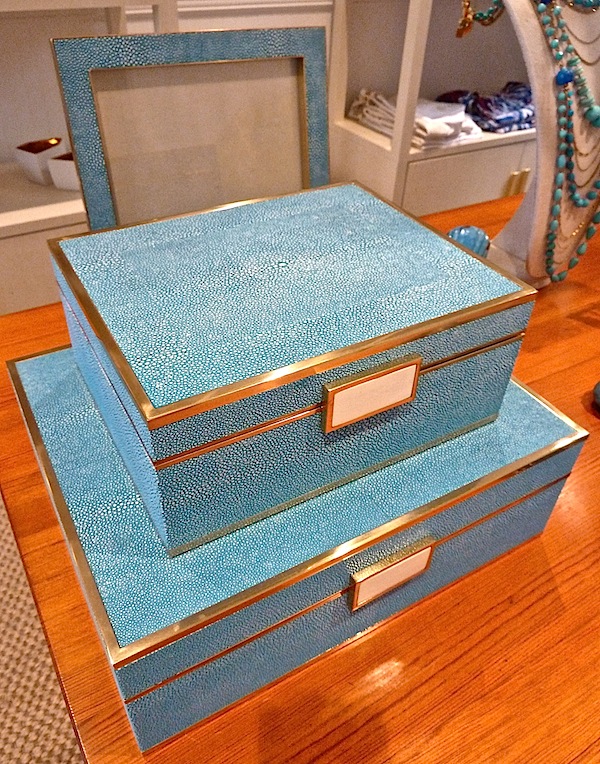 to these Alassio Coast earrings and necklace, part of a collaboration with Erickson Beamon, that are perfect accessories for easy summer entertaining that look as good with white jeans and a tee as with a flowing caftan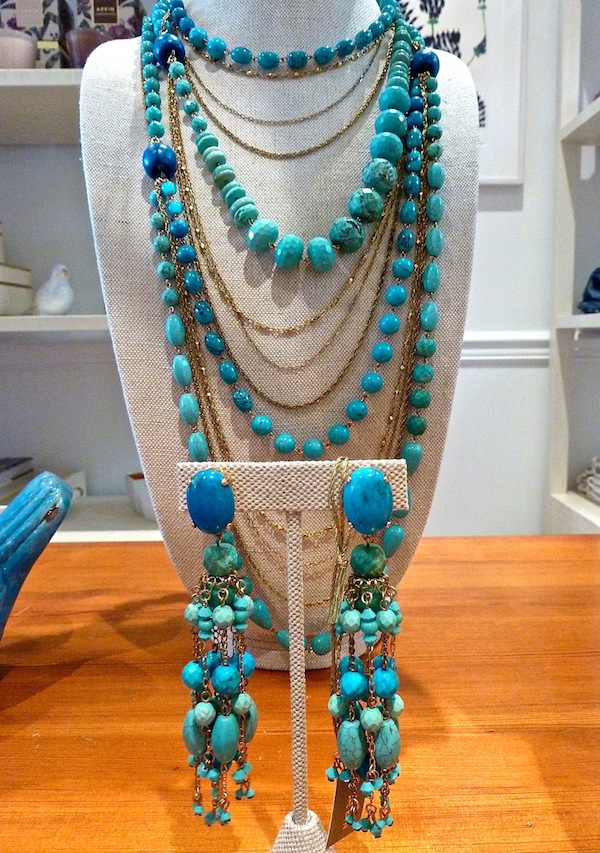 or for a little more evening glam, this beautiful necklace with vintage appeal.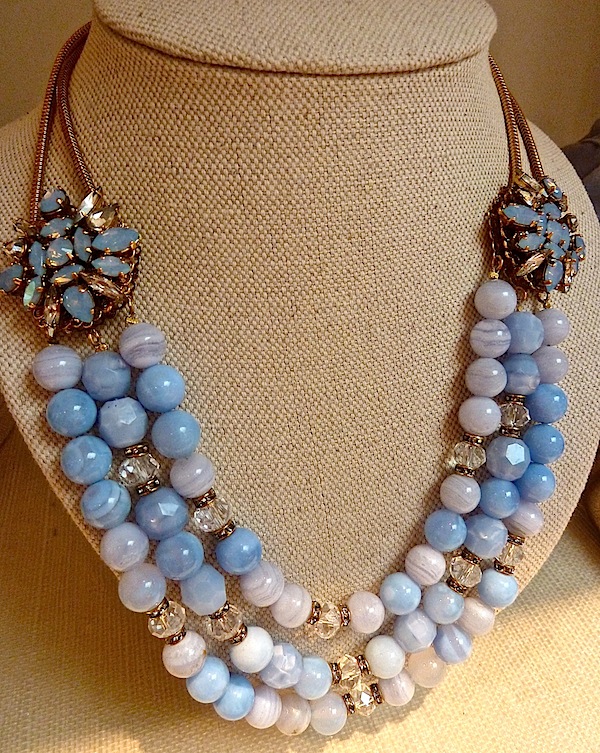 Neutrals are the other half of the summer story. Gold is AERIN's signature color and mixed with straw, shells and rattan, it speaks to easy elegance and day to evening glamour – a charming clutch, her stackable gold bangle and beach inspired accessories for the table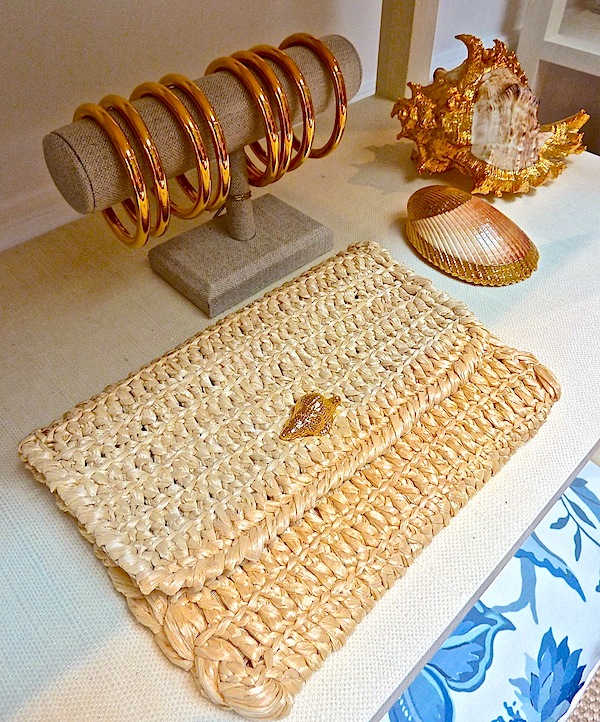 The chunky Patmos Multi Strand necklace and earrings and jewel like clutch reference exotic warm weather getaways.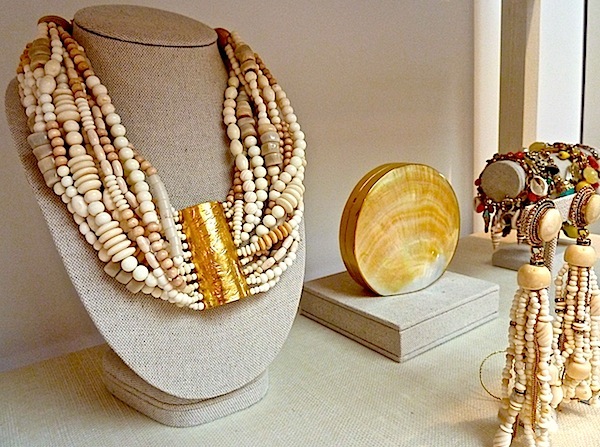 The perfect straw bag with sophisticated detailing that sets it apart.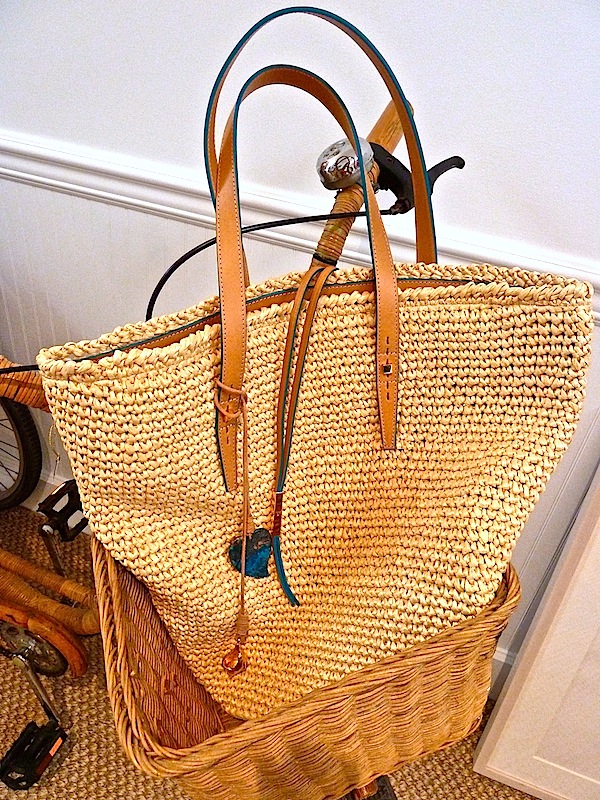 and for dressier evenings, a clutch with just the right amount of bling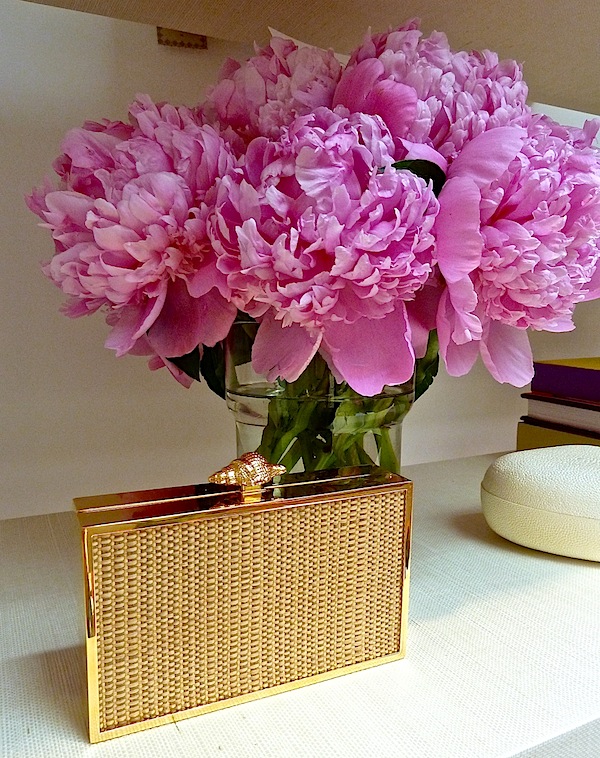 Hearts are a recurring graphic in the line and the Patmos heart necklace is a winning combination of wood and matte metallic. If I didn't already have a favorite gold bracelet, the Day Essentials one would be high on my list. Hard to distinguish from a vintage original, its subtle sheen and textured links add instant "inherited" glam.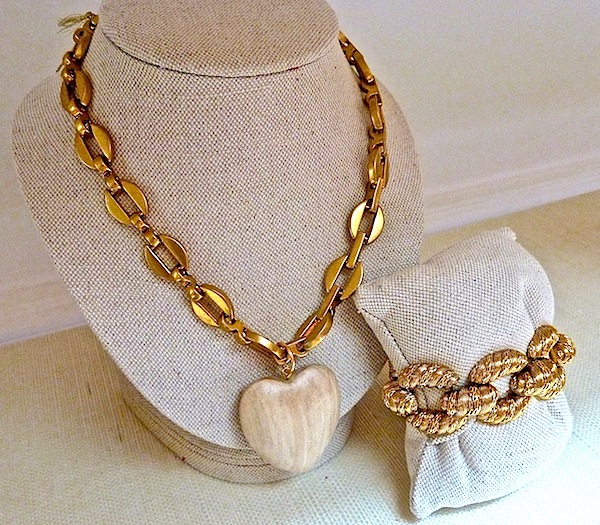 Aerin told me she can barely keep this charming heart strand necklace in stock at the store and shhh but there's a good chance my older daughter may be finding this under the tree at the holidays. With an antiqued finish and a link reminiscent of an old fob chain, it walks the line between vintage and modern.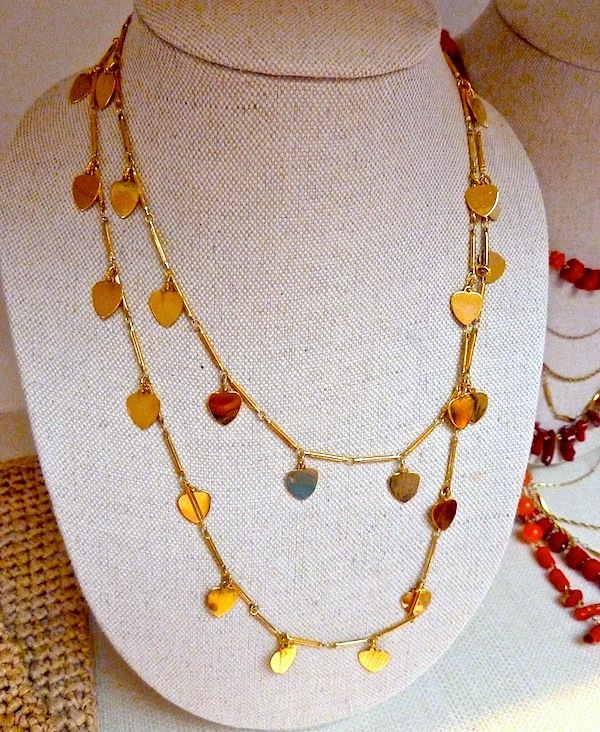 And that is the key to AERIN, translating the style she learned at home into a contemporary traditional with a twist version that resonates with so many of us, all executed with absolute perfection. No detail is overlooked. The beauty products are, not surprisingly, perfectly packaged as well.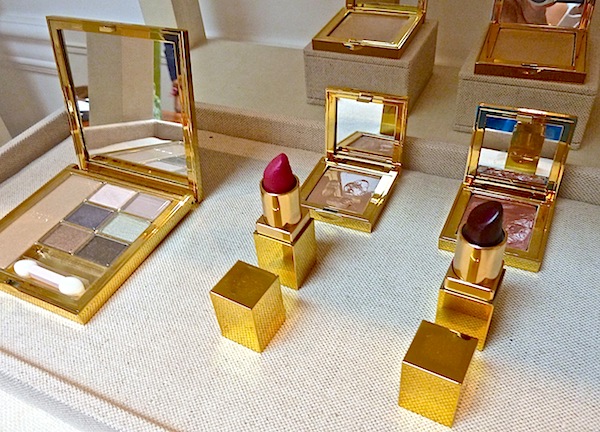 And AERIN walks the walk. With sophisticated yet unassuming style, she exudes classic elegance in a fresh modern mode. The house in Wainscott, once her grandmother Estée's home, reflects how she has updated her legacy to make it her own. Let me show you around. Rosé or iced tea? I'll let you guess what I chose.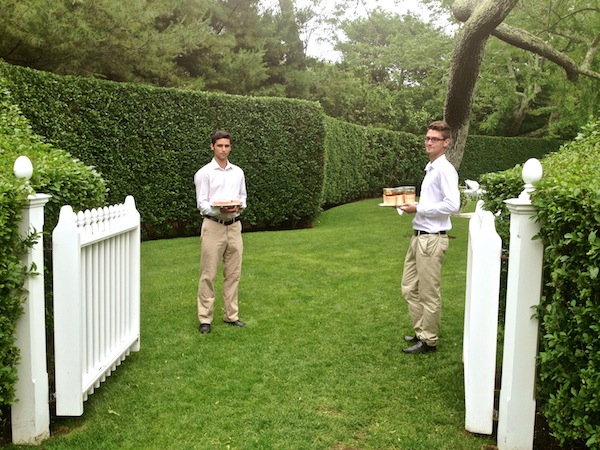 The pool house set up for our lunch.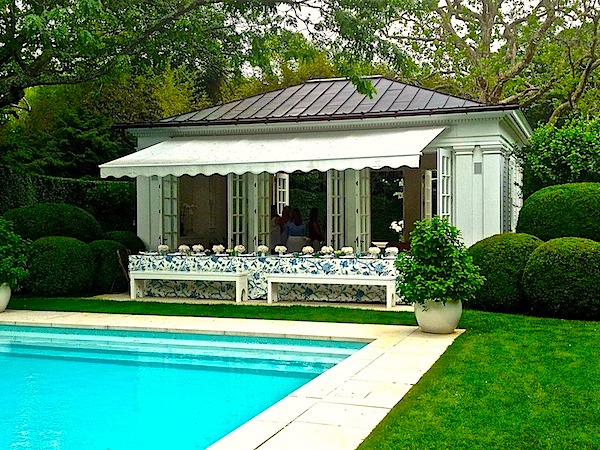 with charming menus illustrated by the talented Happy Menocal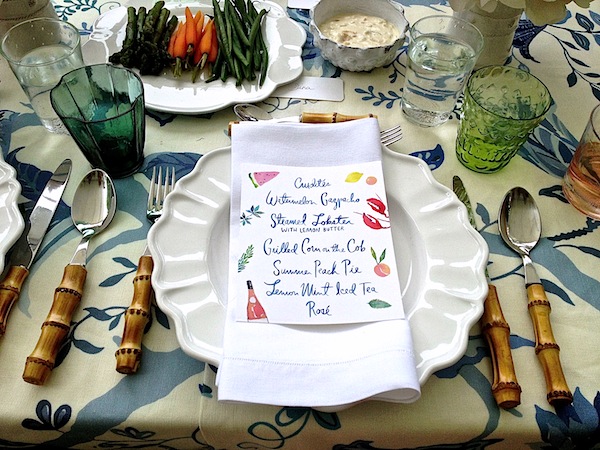 A very Slim Aarons moment looking out.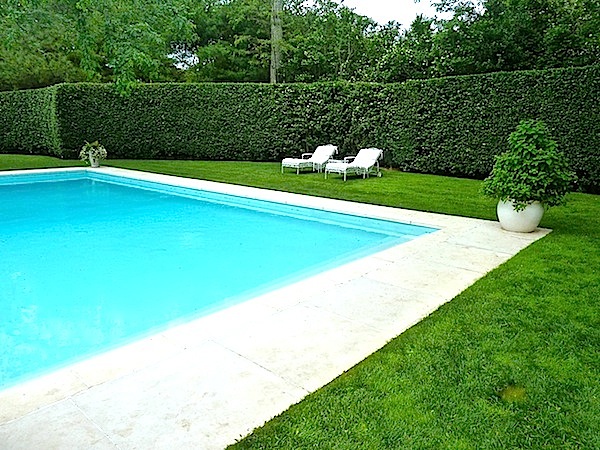 You might almost expect Babe Paley or Slim Keith to make an appearance.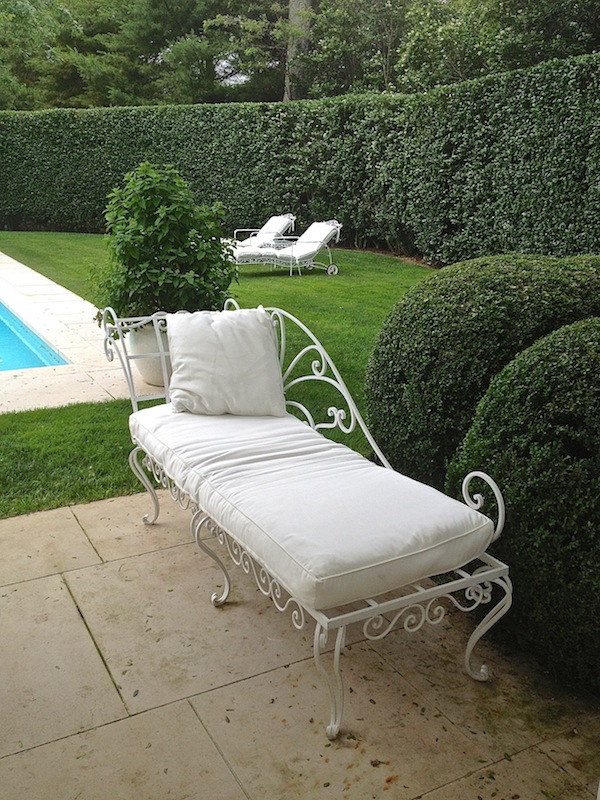 After lunch, the afternoon offered several options. Some went paddle boarding, a couple took a pilates class on the porch but I opted for the strenuous manicure – exhausting!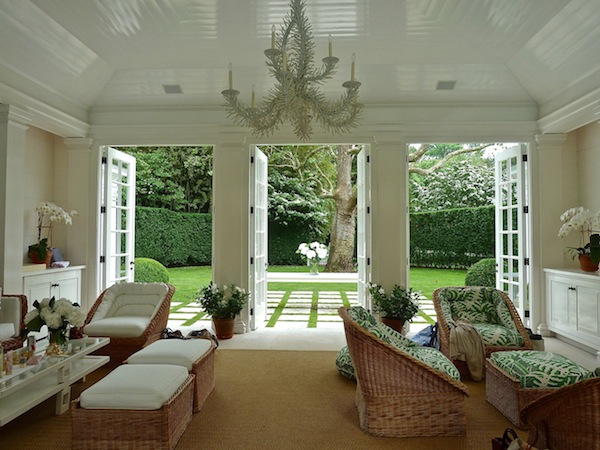 It is easy to see how AERIN as a brand is essentially an extension of her life. Her effortless chic is evident everywhere.  I could happily move right in and not change a thing. The changing and rest rooms are housed in this adorable out building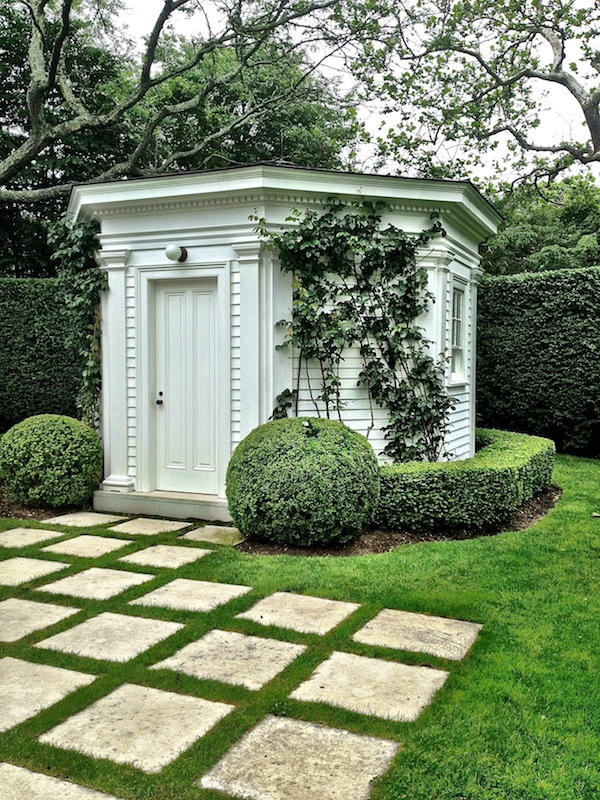 with lovely lavender interiors.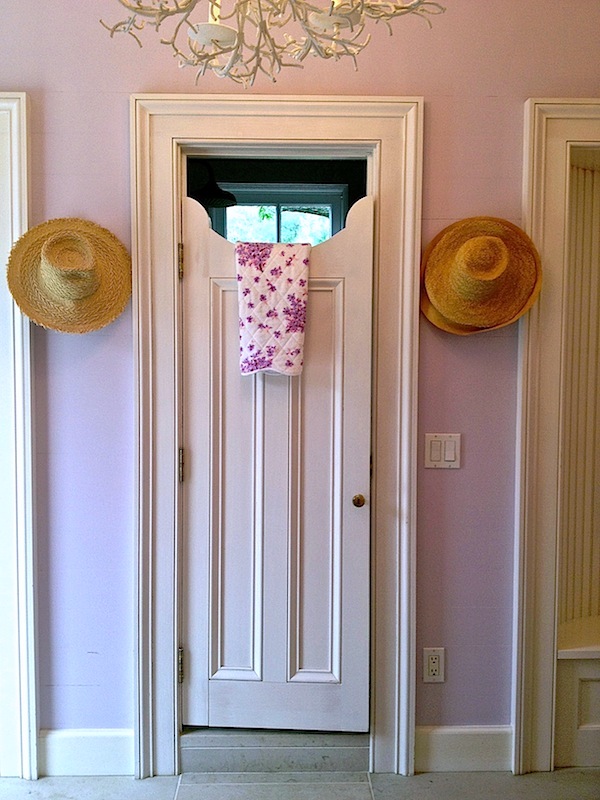 The main house is a timeless ode to gracious living.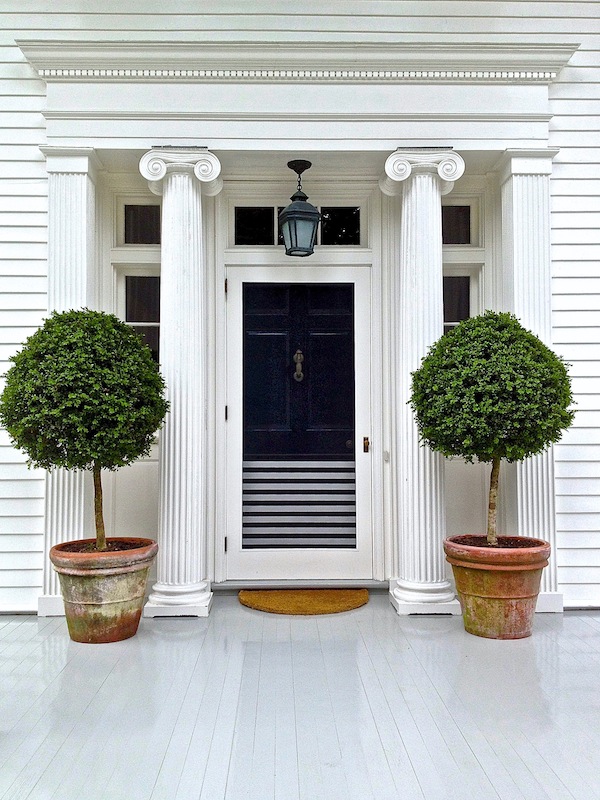 Thoughtful mature landscaping provides lush contrasts with the stately architecture. I was somehow not surprised to see my favorite McKinnon and Harris furniture on the back porch, another modern version of timeless design. When I am able to share Aerin's new furniture line, you will see a continuation of the theme.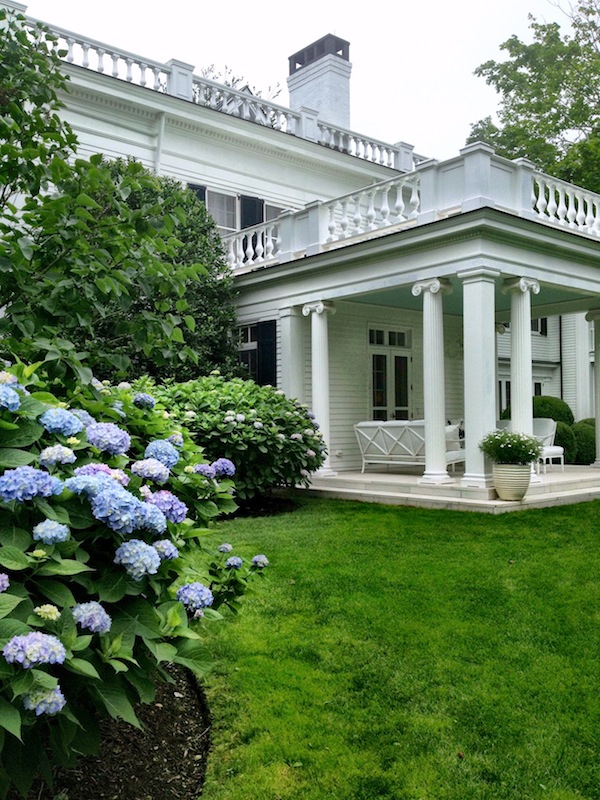 And although the property is redolent of an elegant sophistication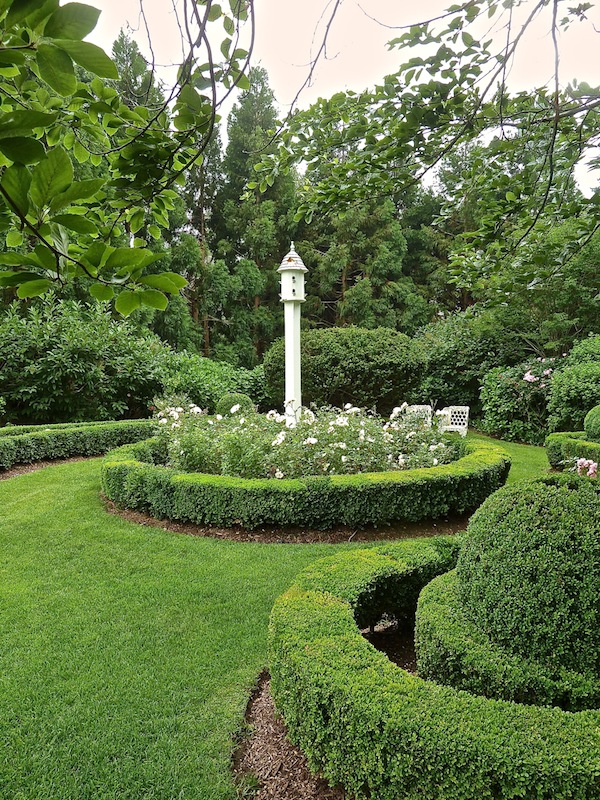 you are reminded that it is a family home as well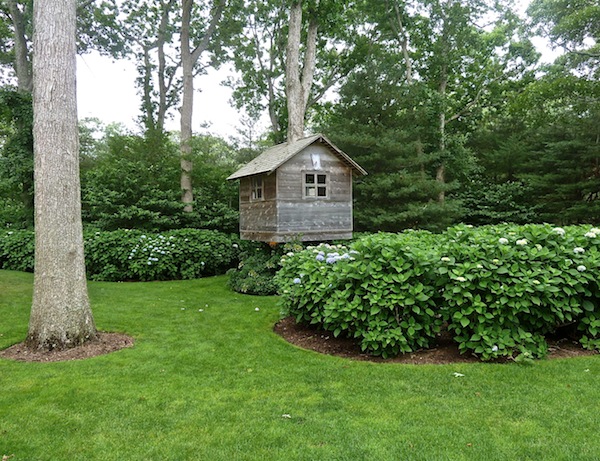 where Aerin is wife and mom as well as style icon and entrepreneur. Lives are lived and memories are made as well as businesses run.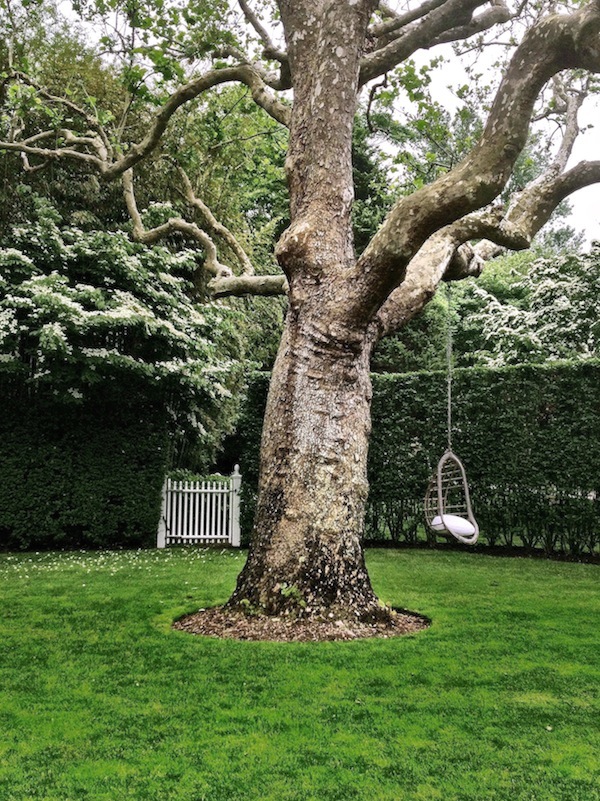 And that is what makes AERIN so very appealing. Not only are the products beautiful, but the brand embodies the understated elegance of the legacy, the lifestyle and the person, with a relatable human connection that keeps it real. Thank you Aerin for a truly lovely day. It was hard to leave.