There was something not quite definable but so very appealing about Tammy Connor's bedroom at Traditional Home's 2012 Hampton Designer Showhouse. It immediately brought back the best memories of summers past – the feel of cool ironed sheets against a sunburned back, watching fireflies light up in a pierced top mason jar on my nightstand or reading with a flashlight under the covers long after even my late summer bedtime.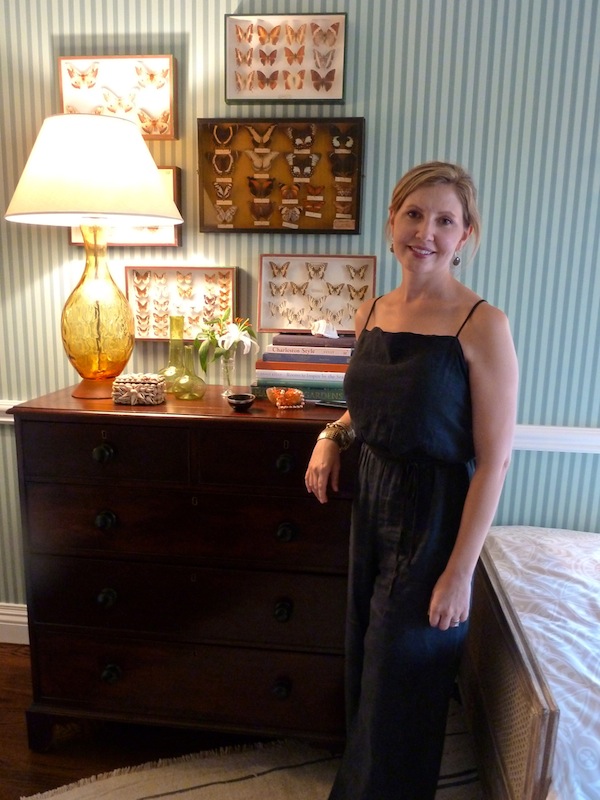 Perhaps it's her relaxed southern elegance or timeless approach to her interiors that imbued this room with an authenticity reminiscent of summers the way they ought to be.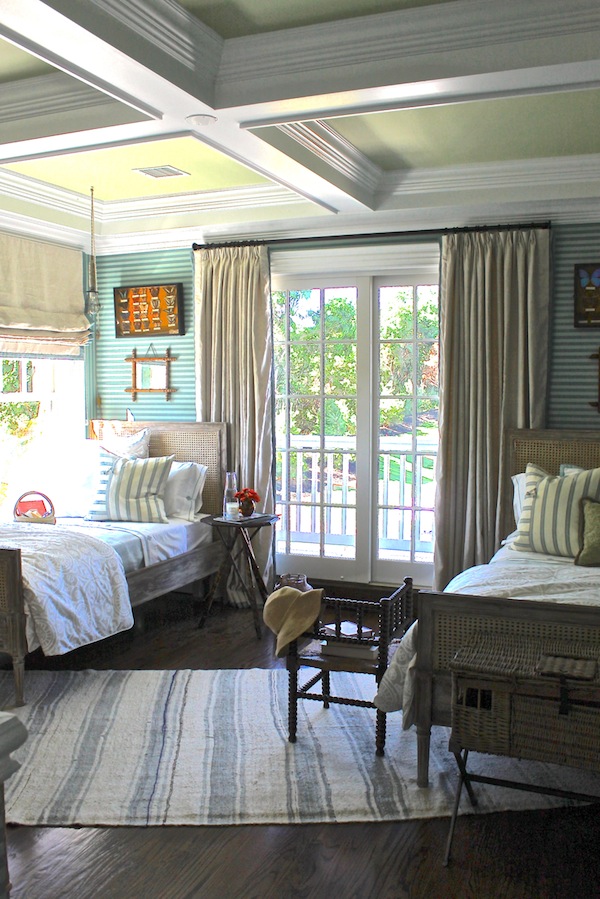 Working with Serena and Lily, Connor combined furniture and linens from their collection with antiques and vintage finds to create an understated yet fashionable room. The soft green stripe of the Farrow and Ball Closet Stripe wallpaper established the palette and I loved how she combined directions and used it with an unexpected fresh apple green in the coffers of the ceiling.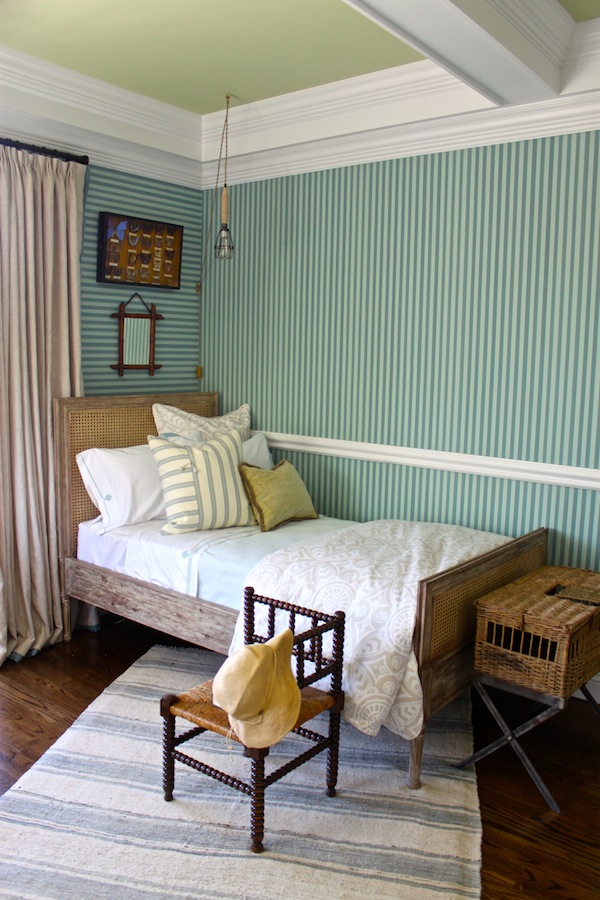 A vintage dhurrie from Keivan Woven Arts and antique bobbin stool from English Country Antiques add layers to give the space its timeless allure.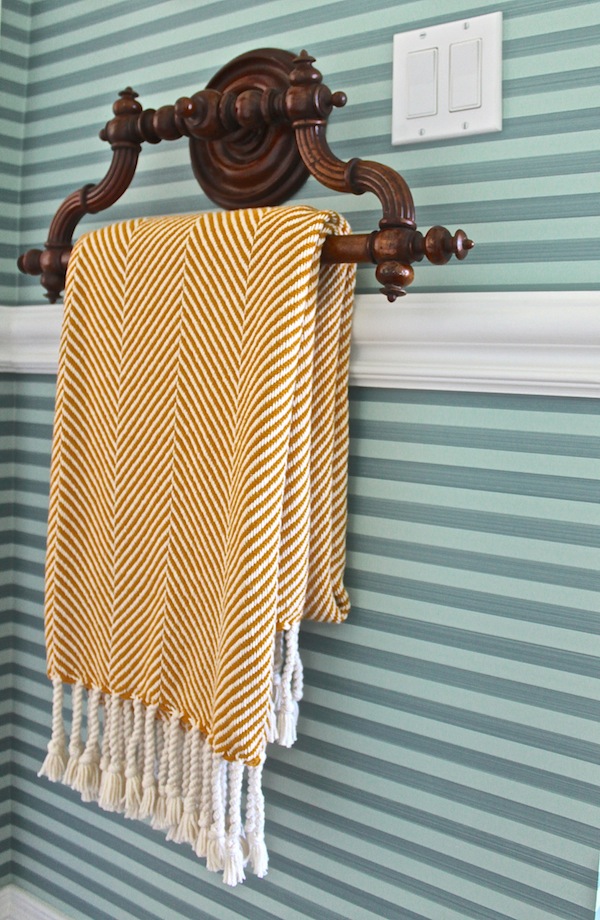 On the entry wall is the totally charming detail above that everyone loved. Repurposing old pieces in thoughtful ways adds a gracious touch. The pattern and color of this beautiful herringbone Brahms Mount throw interacts with the wallpaper in a subtle yet sophisticated way.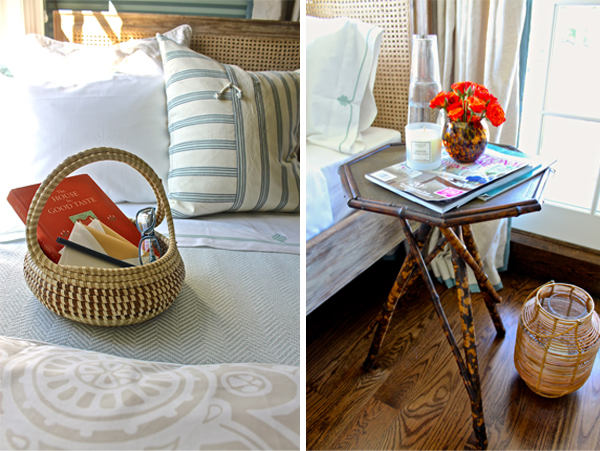 Reading and writing materials, candles and fresh flowers are signature Connor necessities as well as appreciated additions for guests. I thought it was especially thoughtful to add the readers in the basket – how often are they left in another room, the car or a bag!!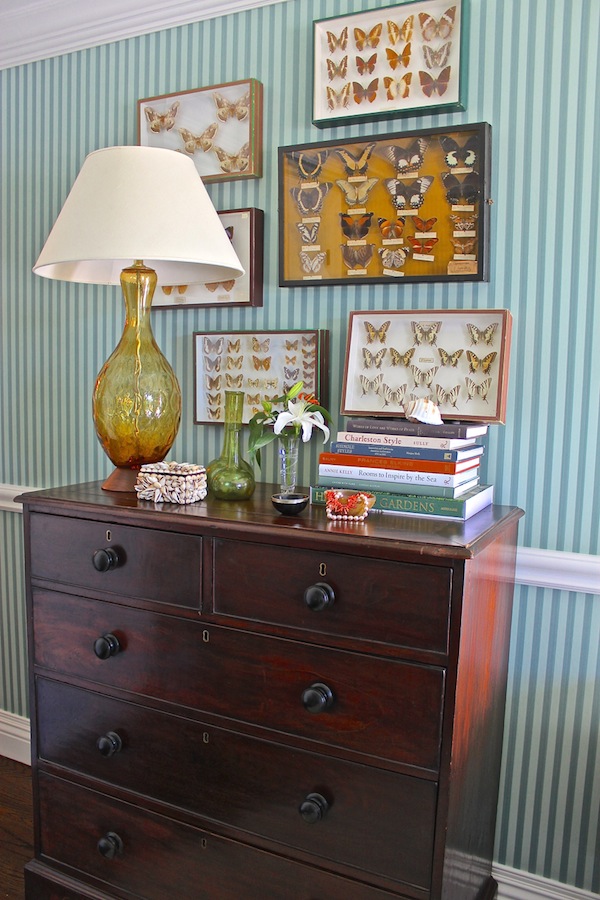 Vintage mounted butterflies from a French antiques dealer sit comfortably above a classic mahogany dresser.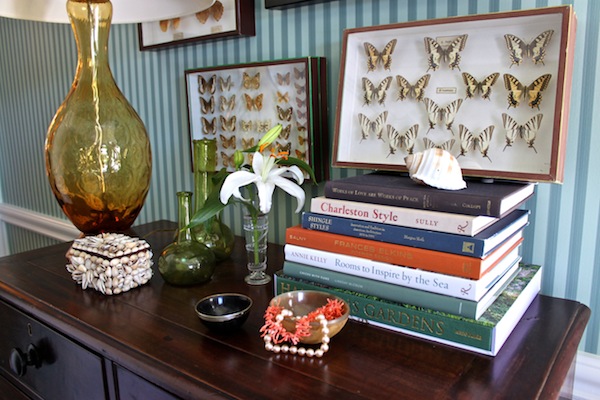 The vignette has that gradually collected feel that is comfortable and real – a coral necklace, shell box and seaside books, accumulated over seasons at the beach.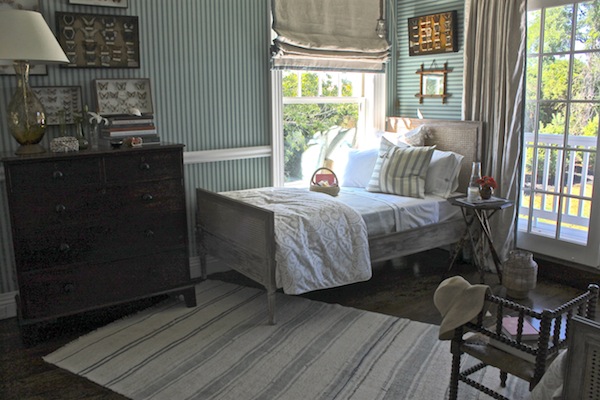 I think this room has what I might call a modern gentility. It's comfortable and quietly stylish with a certain déjà vu quality that reminds you of a place where you were once care free and relaxed with nothing but time, when days were spent collecting shells, catching butterflies and reading leisurely. I think we would all be delighted to stay in a space that transported us to that state of mind.