Tamara Kaye-Honey has a distinctive point of view and her creative nursery at the Hampton Designer Showhouse is a perfect vehicle for her "New Vintage" style. The unexpected use of bold colors and dark paint gives the room an urbane edge. "I really think kids spaces should be a continuation of the main living spaces and be both sophisticated and playful. Childrens' spaces need not be themey or overly colored in primary colors. We want our children to grow into their rooms and have an appreciation and understand of quality and good design."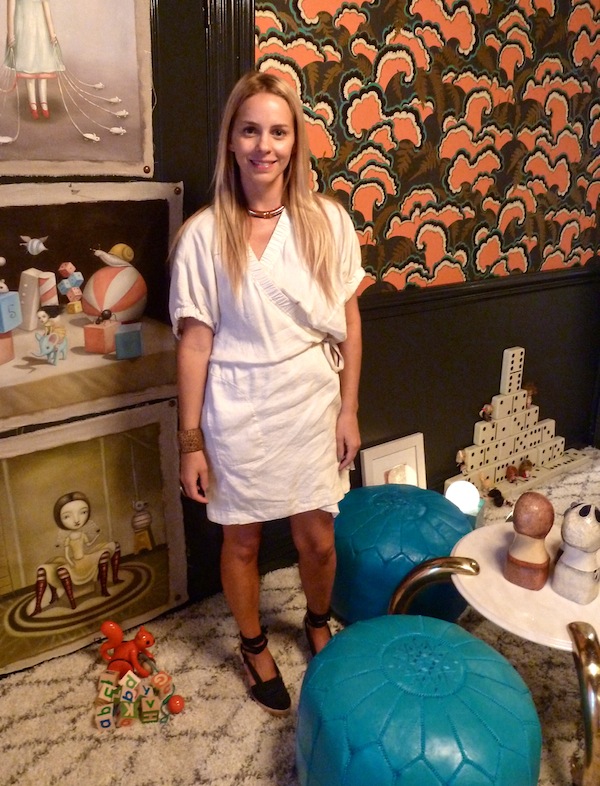 The LUSH wallpaper designed by Mary Kysar of the Portland based Makelike studio set the stage as a dramatic design statement. Featuring five-colors, including metallic gold, it is hand-screenprinted and impactfully paired with the Pratt & Lambert Anthracite on the walls and Lulu DK's new children's line for Schumacher at the windows.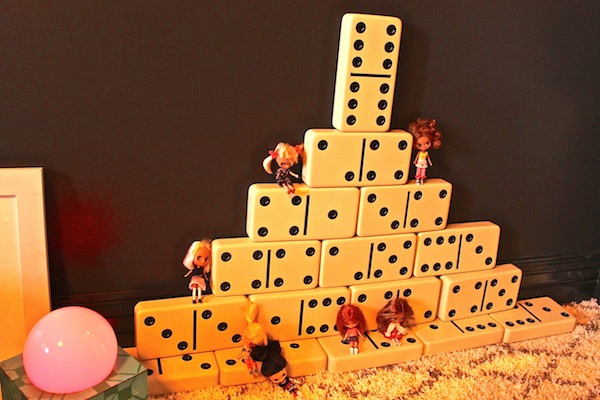 This sophisticated backdrop plays well with the many whimsical elements in the room. Kaye-Honey said that young visitors to the showhouse appreciated all the low placed child friendly accoutrements.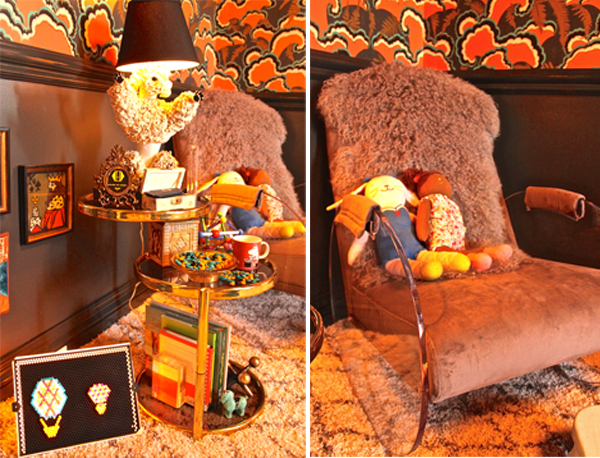 The room showcases Kaye-Honey's new Uptown furniture collection she recently designed for Nurseryworks. With a nod to Dorothy Draper and a Chanel-like black and cream palette, the lacquered pieces are fresh yet classic. "Designing furniture is a natural extension of what I do as an interior designer and it allows me to create pieces that represent my style and truly showcase my New Vintage vision."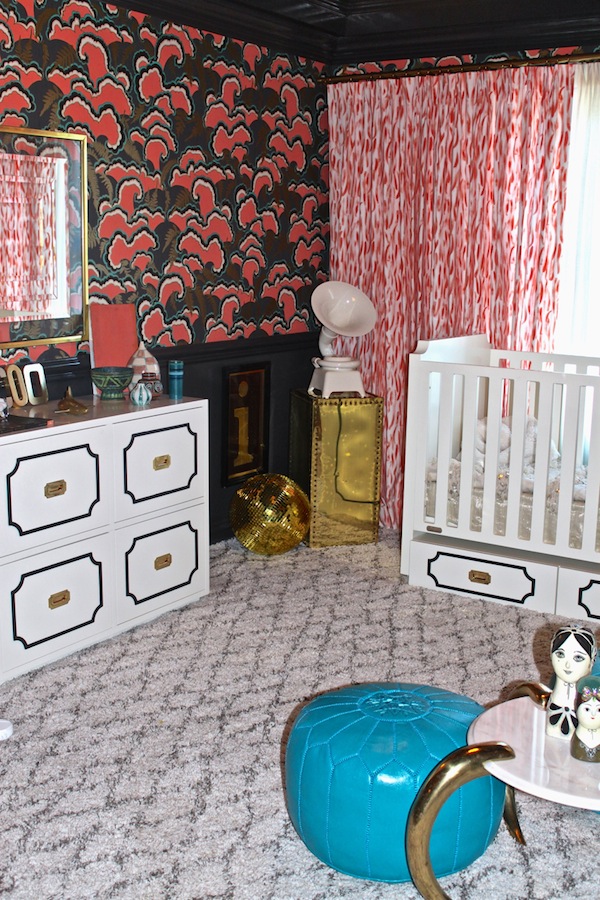 I love that they can outlive toddler time, easily segueing into tween years and beyond. The crib is cleverly designed to transform into a twin by turning the end piece on its side to become a headboard.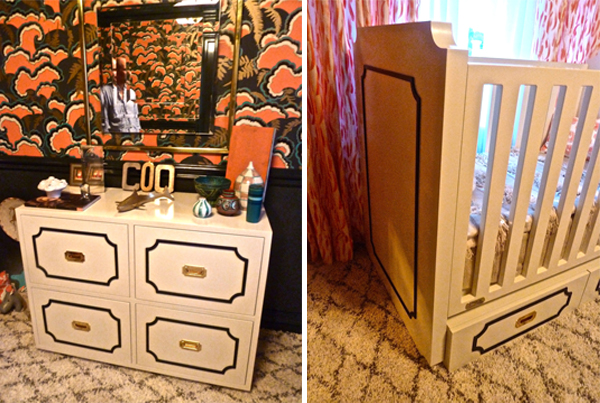 The room's personality and charm are enhanced by the selection of art and layered accessories. Vintage items such as the 1950s Curtis Jere butterfly sculpture, Mark Ryden-like oil portraits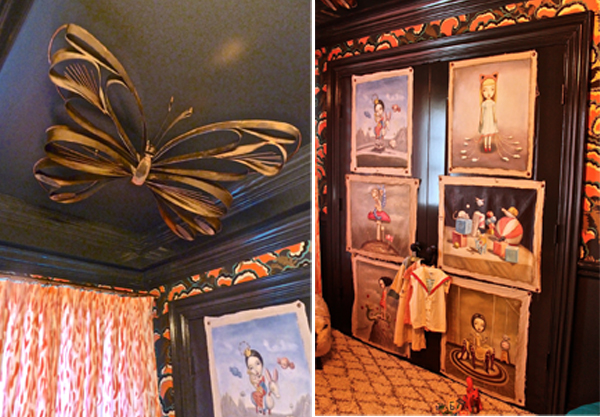 and one of a kind pieces from Kaye-Honey's Pasadena store House of Honey, mix with new items like the Serena and Lily Moroccan poufs.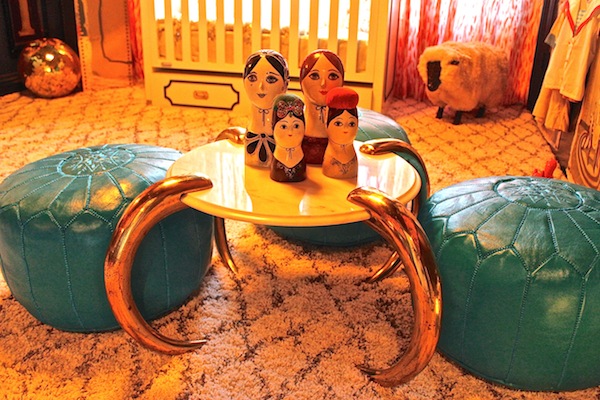 I loved the creative energy in Kaye-Honey's unusual and eclectic room. The exuberant mix of old and new, of artisanal and vintage and brave blending of bold pattern and color are so original. "I like to think it's both sophisticated yet whimsical.  I pushed the envelope and created a sense of theatrics and drama with the space by using layers of pattern and pops of color to energize and inspire. I hope viewers find it to be an unexpected and playful experience! One that makes them grin and hopefully remember."