Robert Passal's master bedroom at the Hampton Designer Showhouse has major wow power. With a fresh eye popping color scheme and mix of sensuous and tailored furniture, it is a feel good room with major appeal. "The feeling I tried to convey was a personalized, comfortable, easy yet luxurious space with a coloration that instantly made you feel like it was a beautiful summer day."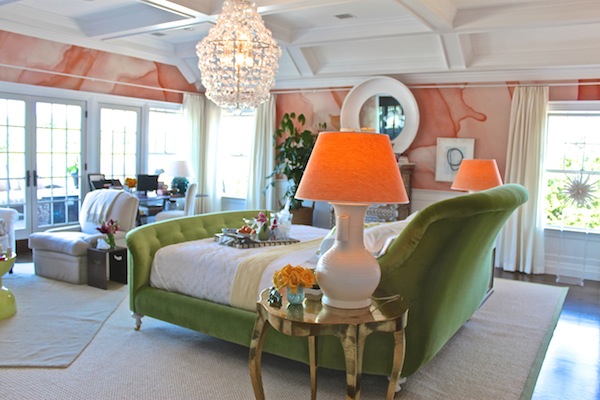 The showstopper is the fabulous wall treatment Passal commissioned from the talented Tracy Hiner of Black Crow Studios, about whom I have written before. "The coloration of the room was based on a bouquet of fresh flowers I had seen at the Union Square market.  I forwarded the photo to Tracy and asked her to base the wall covering on specific areas of it."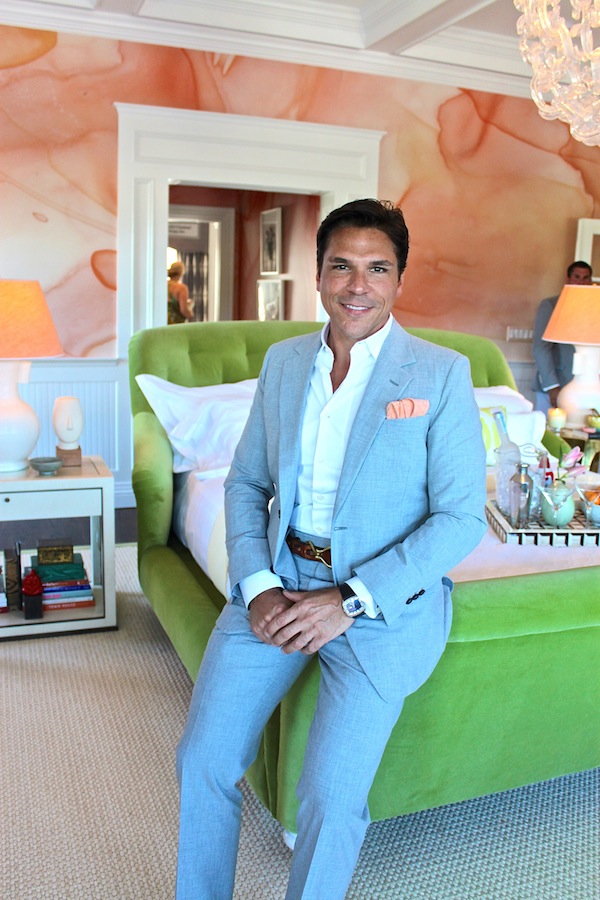 You would never know by seeing the handsome and always dapper Passal that he had such a devilish sense of humor. I loved his hysterical back story he created for the space. "We staged the room as if it were inhabited by a very wealthy yet slightly bohemian unmarried couple. Her name is Bianca Trustfund and his is Hunter Forcash.  She won't marry him because of her excessive wealth so they live together and are a bit frisky, hence the feather tickler and chocolate on the bed tray…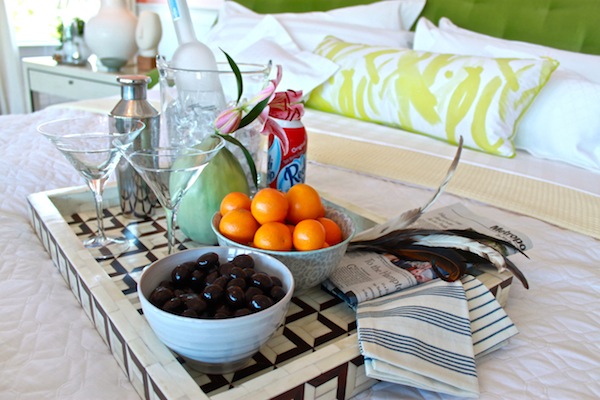 and the naughty scrabble board on the daybed, with words such as Inner Thigh, Best Ever, Oysters, Toy's, etc…."
I originally took the shot below to show the lovely ticking and pillows on the daybed, but after speaking with Rob,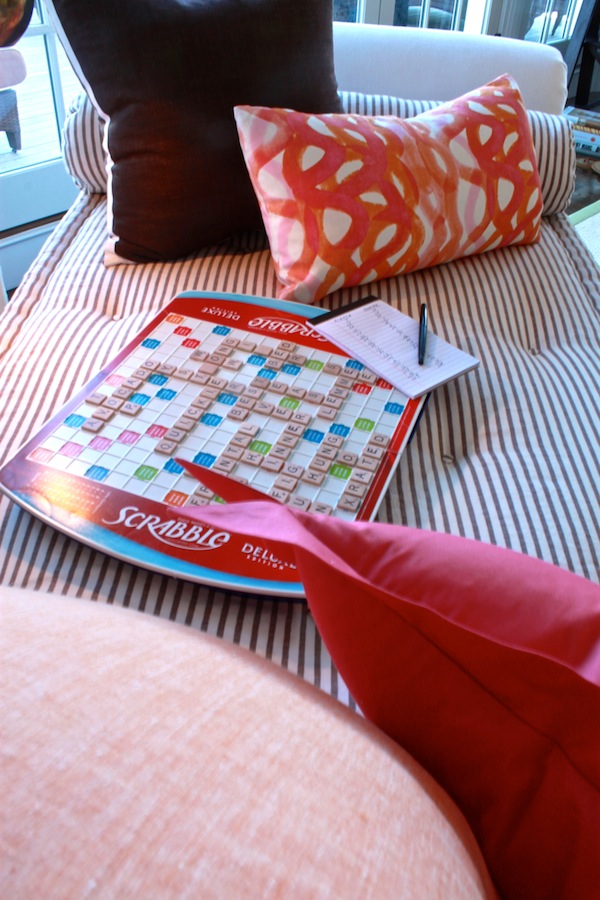 of course I had to include a close-up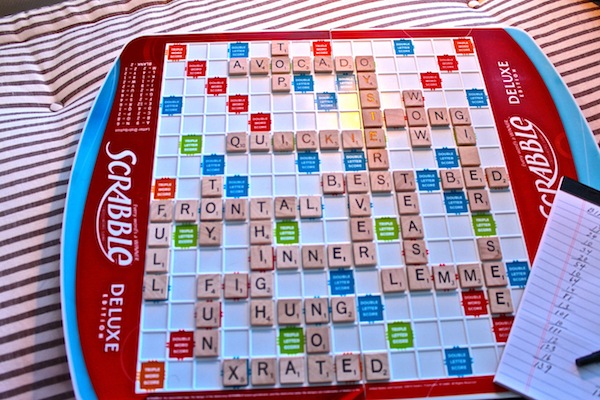 The center of the room showcases one of four beds Passal designed for Savoir Beds (the daybed is also theirs)  in a lush green Schumacher velvet. Since the beds are an investment, the designer thought it would be fun if they had memorable names – this one is "Who's Your Daddy" – are you sensing a theme?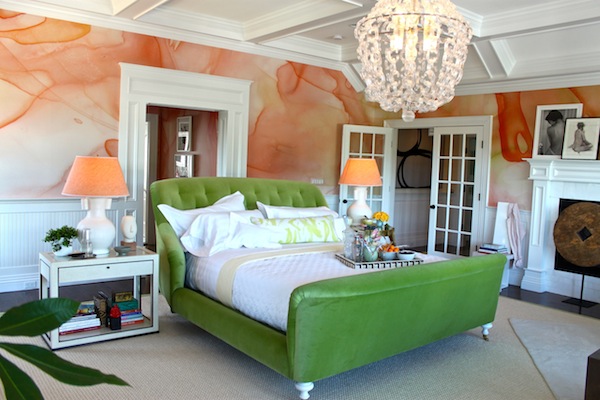 The exotic dresser adds a decorative detail against the architectural curves of the overscaled mirror.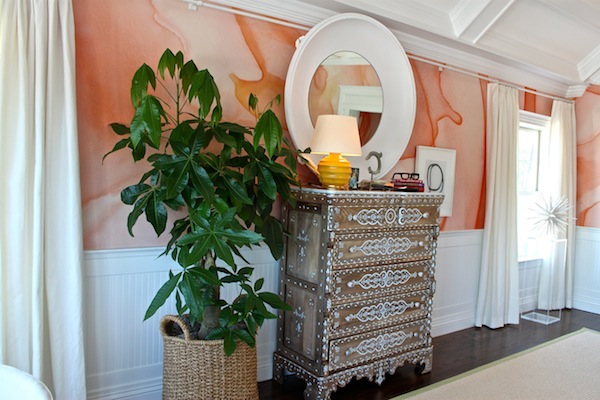 A saw horse desk from Profiles with skirted Hickory chair is appropriately casual for a beach house yet provides a place for Hunter to work on racking in the big bucks and for Bianca to find some online inspiration :-). I love the textural Mimizan Ceramic Vase lamp from Vaughan (in fact they provided all lighting except for the small yellow lamp on the dresser above).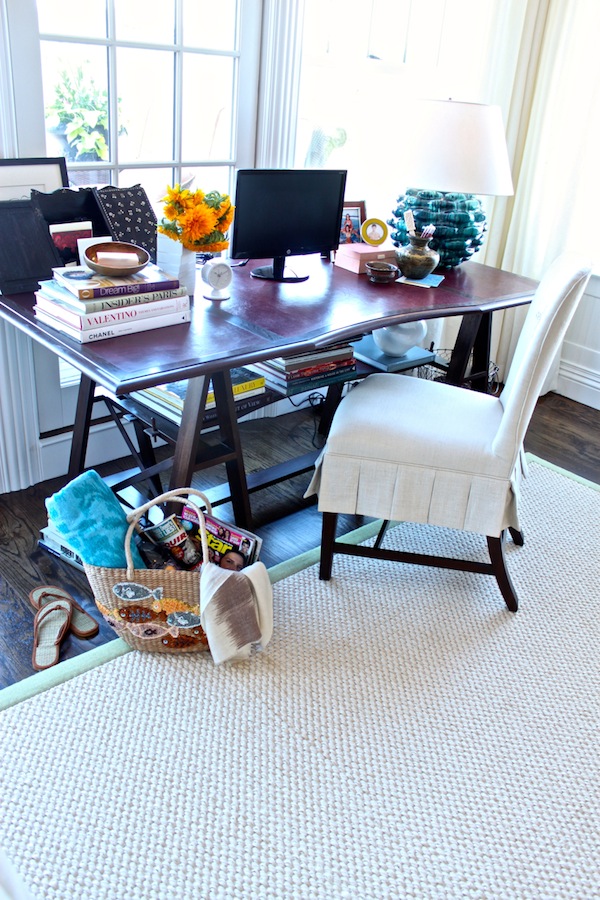 Passal continues the story down to the details. As you can see, Bianca has some very literary reading material ready for her time poolside, although I do like the bag!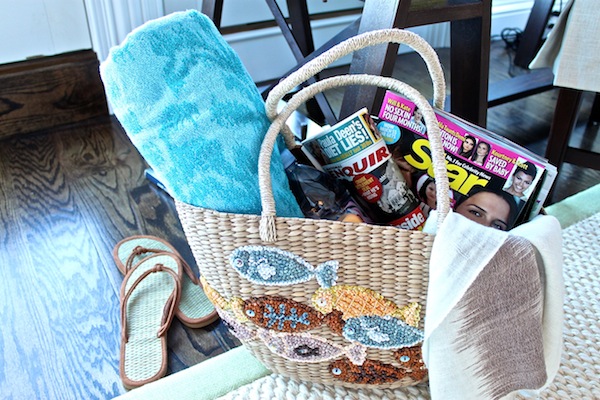 Vignettes both large and small include delightful details. That's a beautiful Vincente Wolf designed club chair in the background on the right.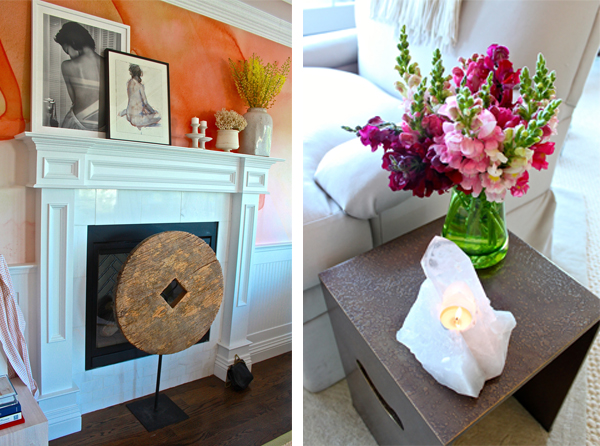 And leave it to Passal to include this sharp sartorial detail – pocket squares cut and hand sewn from the same C&C Milano fabric  at Holland & Sherry that was used on the custom lampshades.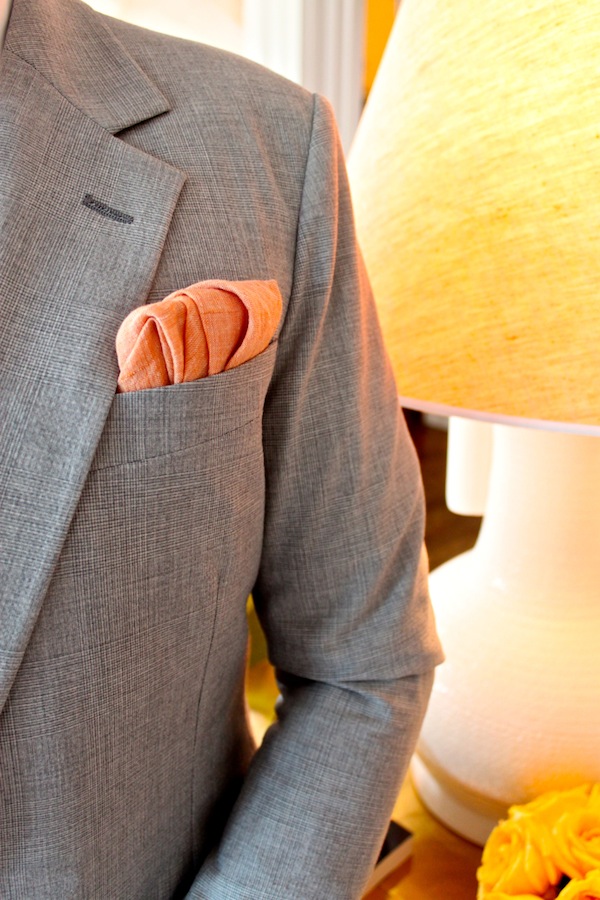 It's clear that Passal had a great time creating his ebullient colorful room!!