Saturday evening, Traditional Home magazine hosted several bloggers to get a sneak peek at their Hampton Designer Showhouse. What a treat! This marked the twelfth year of this wonderful event benefitting the local Southampton Hospital and we were graced with a gorgeous evening to stroll through the house, meet the designers and celebrate at the festive preview party. This year's subject is a new 8,500 square foot, shingle style house in Water Mill built by Grande Design Residential.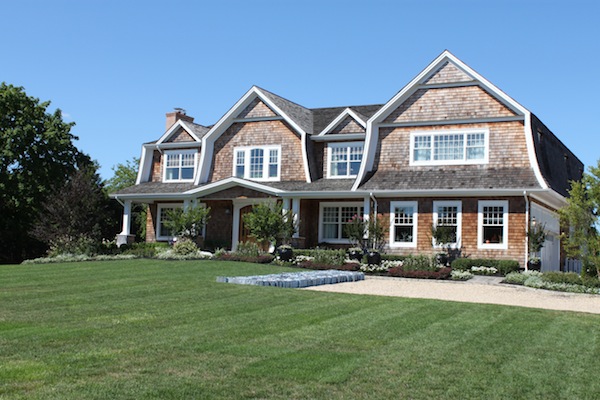 Upon entering, you are greeted by a handsome double story entry designed by Kentucky designer Lee W. Robinson. With a soothing color scheme referencing the coastline location, Robinson took full advantage of the height of the space with a fabulous Osborne & Little stripe wallpaper, the horizontal direction effectively enhancing the soaring ceiling.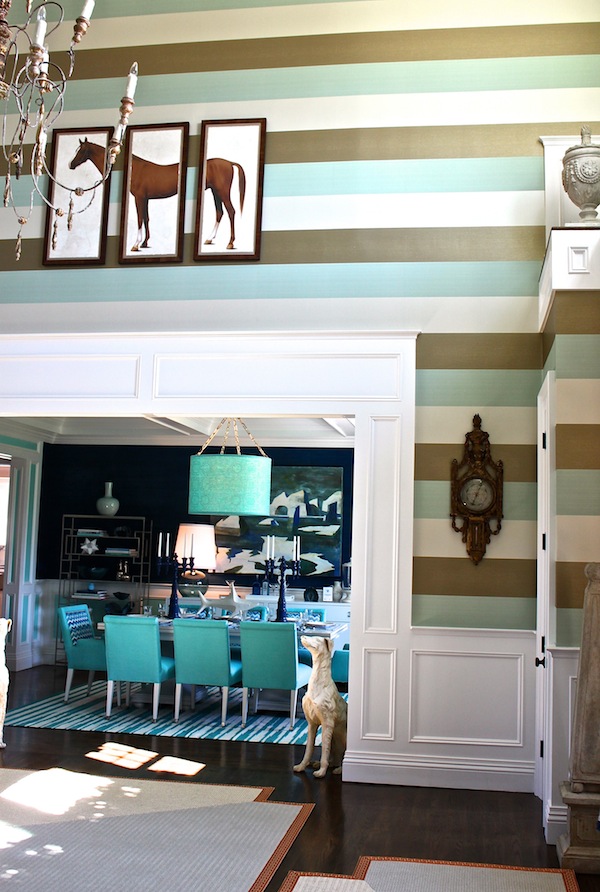 Robinson described the space as "bluegrass meeting the coastal serenity of the Hamptons," his Kentucky roots expressing themselves in the equine references throughout. Note the subtle "H" motif in the elegantly exotic Jim Thompson fabric on the wing chair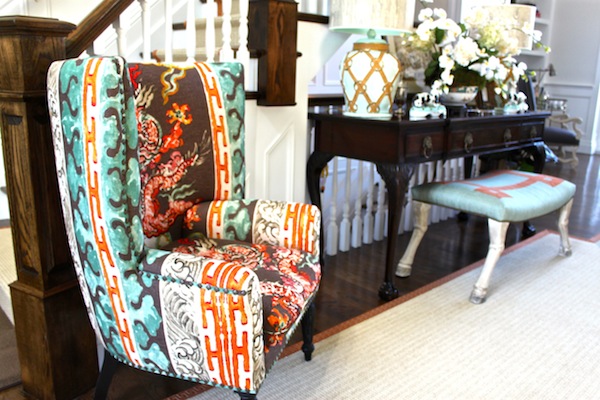 and related, more linear version on the armchair in front of the graphic taped screen.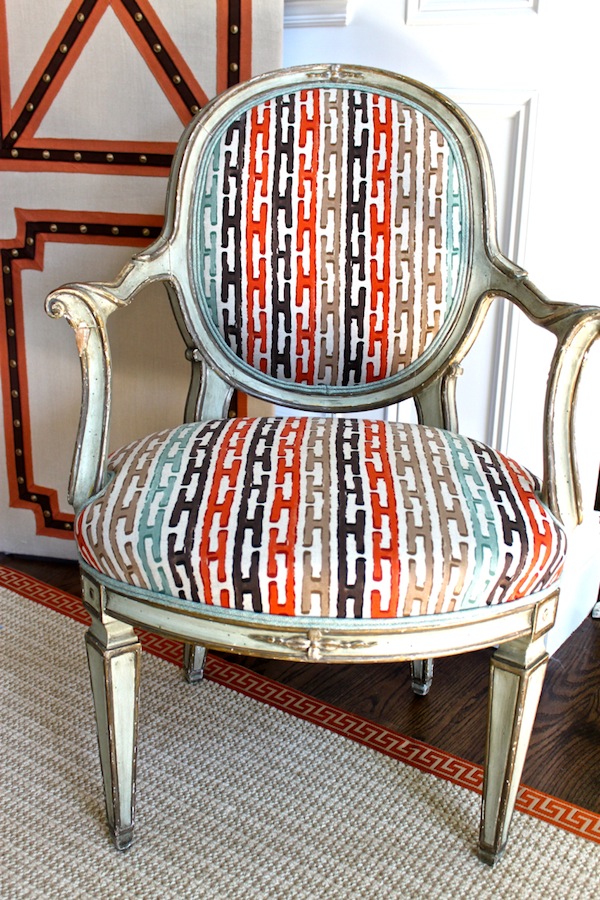 You can imagine how much I loved the mix of orange with the cool aquas and grounding chocolate brown – the perfect melding of equestrian and ocean life colorways. This classic vignette continued the motif with a pair of bridle bit lamps and horse legged stool. Yet tempered with the Staffordshire dalmations and other traditional accoutrements, the scene retains a fresh yet timeless elegance.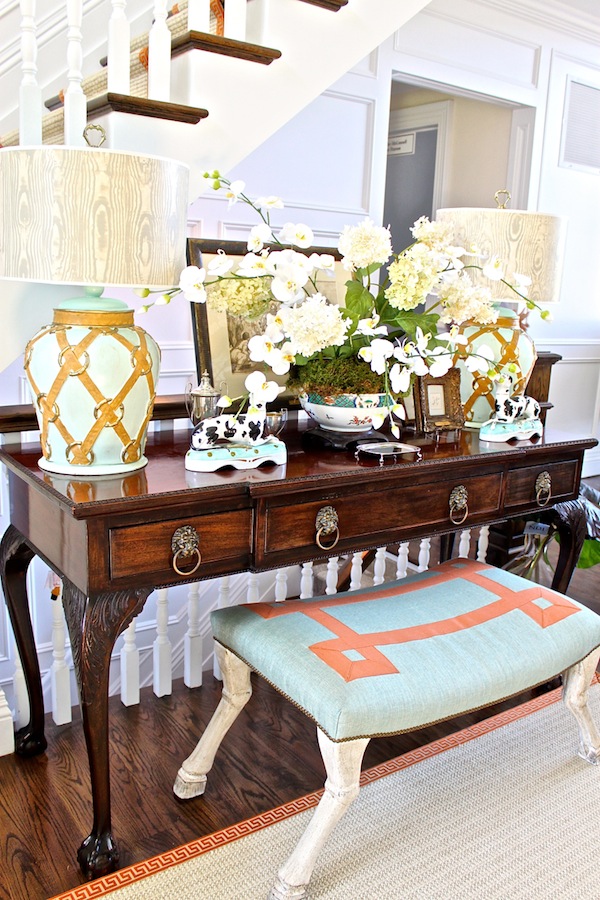 Touches of antiquity offered a glint of glamour and gravitas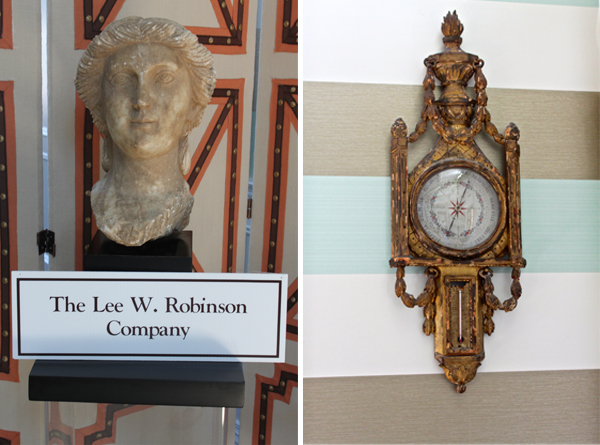 Such a large and airy entry could have felt cold but Robinson filled the space with terrific tailored details, such as the orange Greek key tape on the rug as well as stair rods, and large geometric pattern.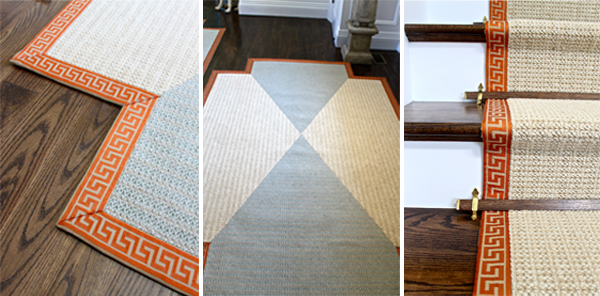 And you can see how he fully utilized the entire space, all the way up to the coffered ceiling.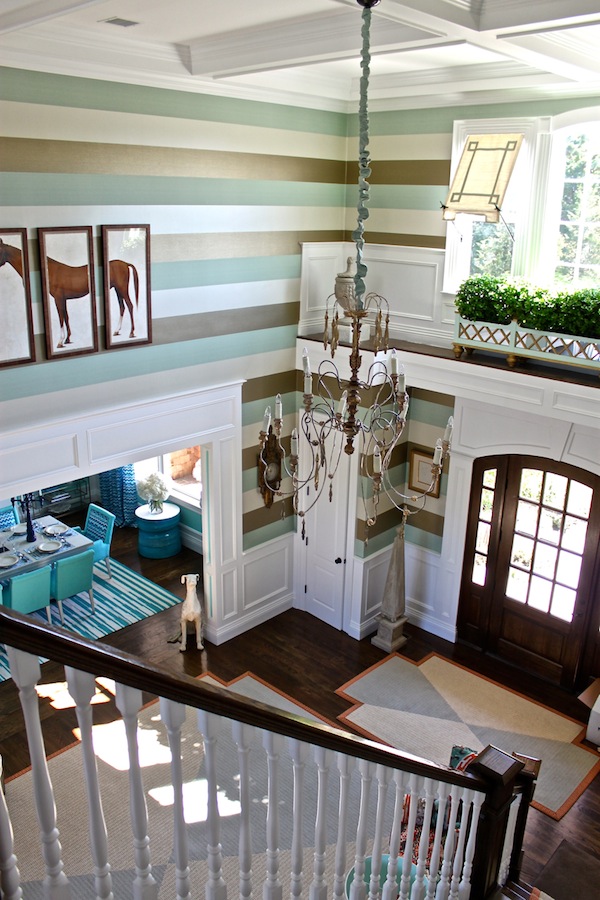 On the landing above, Robinson tied into the space below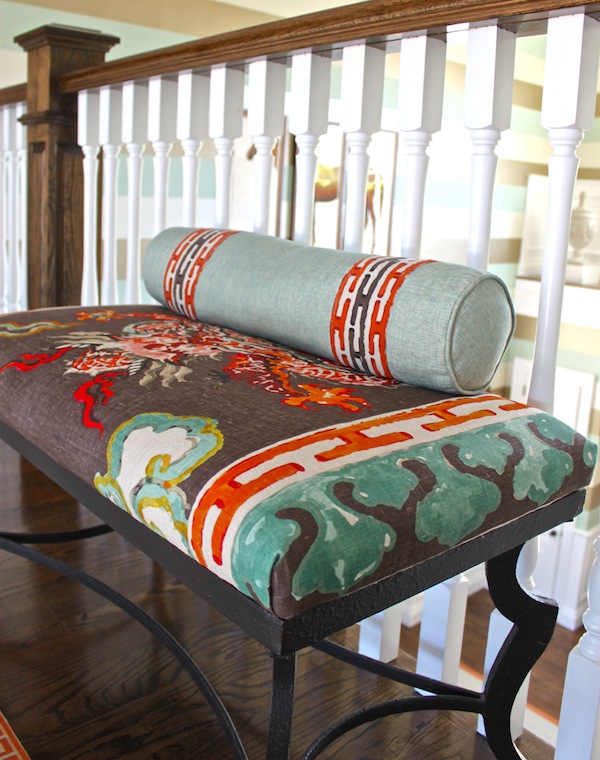 but the pièce de résistance was the charming ledge above the doorway, which Robinson designed like a mini terrace replete with decorative planter filled with NDI boxwood topiaries, urns and directoire style awnings/shades.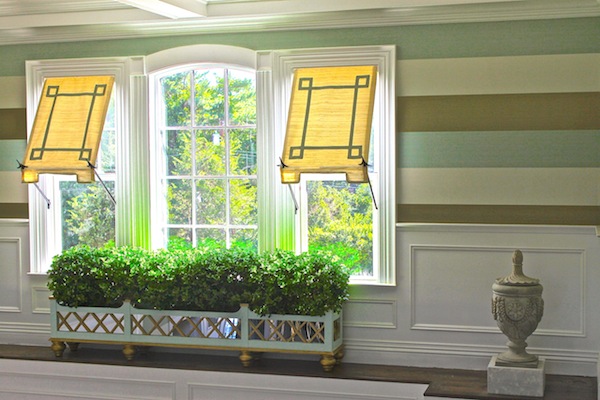 The showhouse is open daily through September 3, 11 am to 5 pm. And for those who can't visit in person, we will continue to take our virtual tour here so do stop back!