Tucked between two larger rooms on the main floor is a lovely den. While most of us envision such rooms as secluded enclaves, designer Kate Singer rose to the challenging task of decorating the open space, visible from both adjoining rooms and overlooking the terrace, pool and backyard beyond. Inspired by the beauty of the Hamptons landscape, Kate wanted to connect to the natural outdoor surroundings, choosing a soothing palette derived straight from the ocean, sky and sand.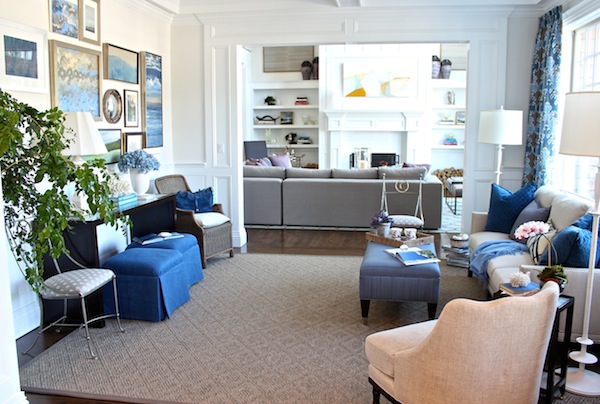 As it turned out, her choices flows seamlessly to the soft neutrals of the great room and kitchen on either side. It was the beautiful blues in the Kelly Wearstler's Bengal Bazaar for Groundworks/Lee Jofa draperies, above, that set the tone for the room.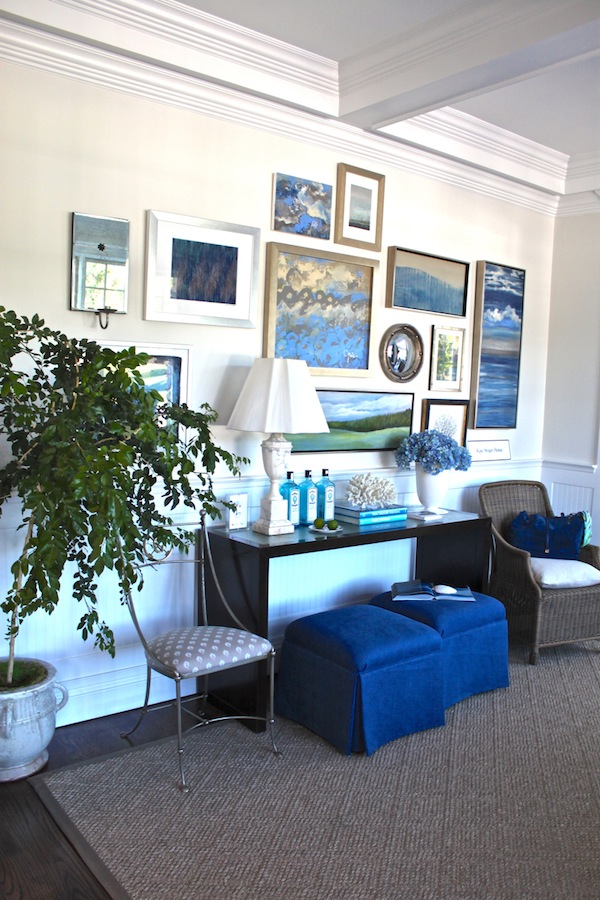 Opposite the windows, Singer created a charming gallery wall featuring "a collection of  mostly original pieces by some of my favorite artists from here on Long Island, Palm Springs and as far away as Paris." I love how the blue theme is continued in such a non studied way – it all feels very casual and comfortable.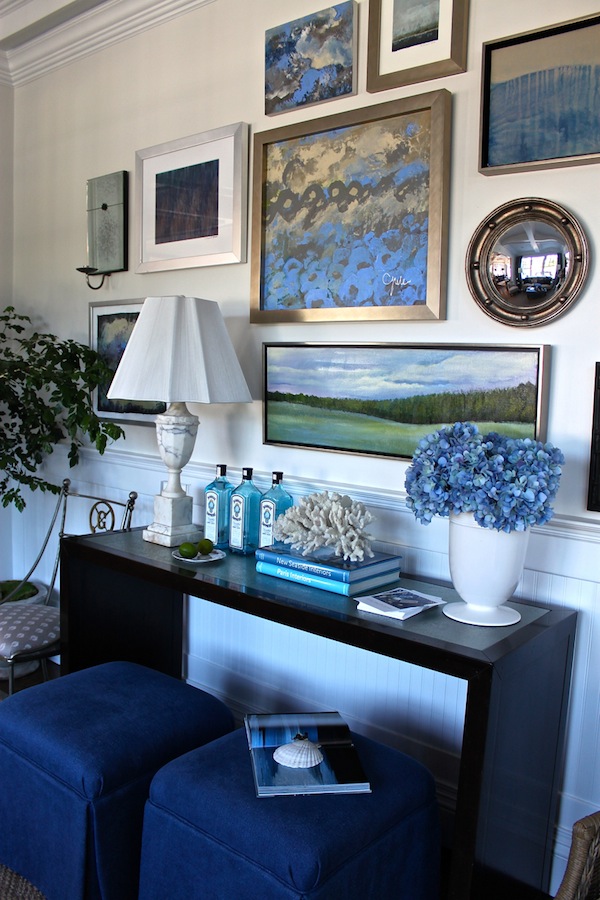 Looking closer, you can appreciate the eclectic assemblage of elements. It's a pleasing set of contrasts – the dark and modern lines of the Kravet Parsons Console against the soft whites of the antique marble lamp, organic coral and plump rounds of the Barbara Barry vase for Global Views.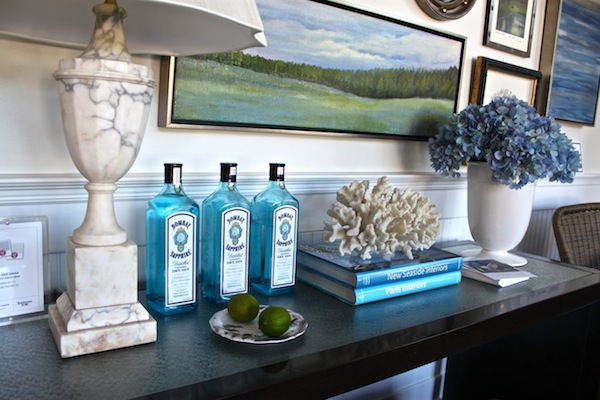 The brightly lit transitional space would be the perfect spot to relax with a cup of tea and some reading material. Clearly Singer was thinking the same with this pretty textural vignette. Her custom ottoman is casual chic in Lee Jofa's Thirlmere in denim.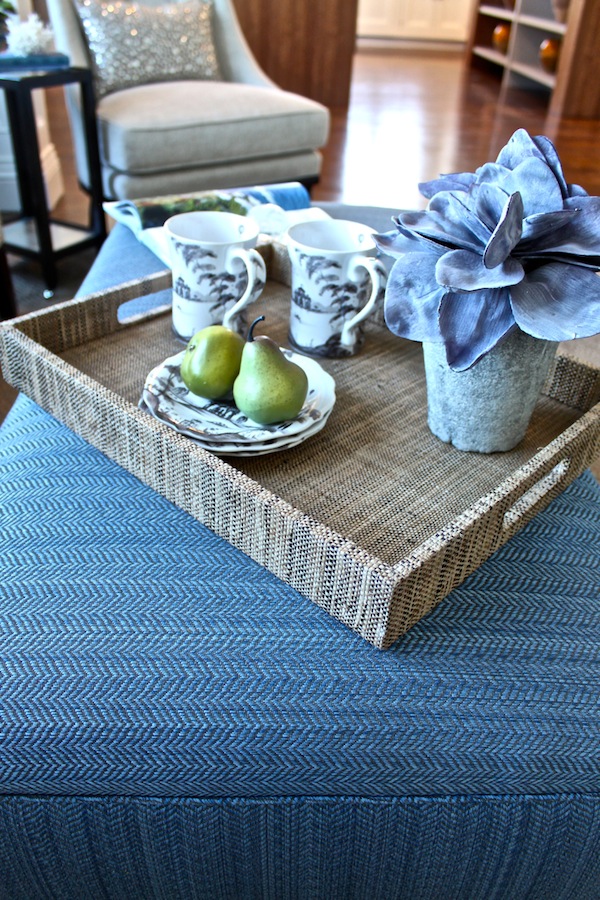 More accessories in blue and tan add to the rich textural variety of the room. I love the classic  Tiffany reversible tote in a sapphire suede and the tonal jeweled pillow from Gracious Home adds just the right amount of sparkle, like glistening sand in the sun, to the understated linen on the charming Thibaut tufted Brentwood chair.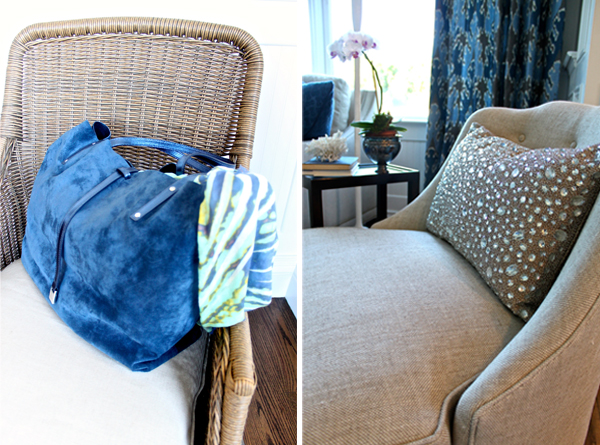 Our look at more rooms will continue through the weekend so do stop back to see more of the beautiful Traditional Home Hampton Designer showhouse.