John Derian is one part Charles Dickens, one part Saint-Germain-des-Prés and one part East Village, but 100% authentic. His distinctive and idiosyncratic vision of the world is addictive and it is difficult to leave any of his shops without something in hand. Recently, Susanna Salk and I paid a visit to John in his studio to see his new line of gift wrap for One Kings Lane and discuss how presentation is an integral part of any gift.
Since 1989 John has been producing his handmade decoupage plates and platters to the delight of his legion of fans around the world. From the layers of inspiration in the studio emerge the beautiful pattern laden products synonymous with his name.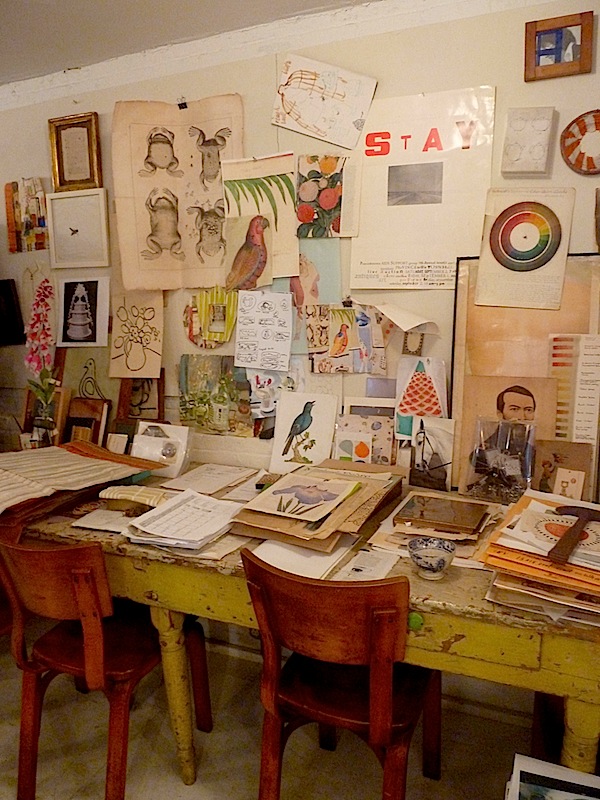 And in his adjoining emporiums in the East Village, he now also sells bed and table linens, stationery, lighting, art and one of a kind products, all made by companies, artists and artisans with a compatible aesthetic and hand made quality, such as Livia Cetti, whose whimsical paper flowers have become a cult favorite.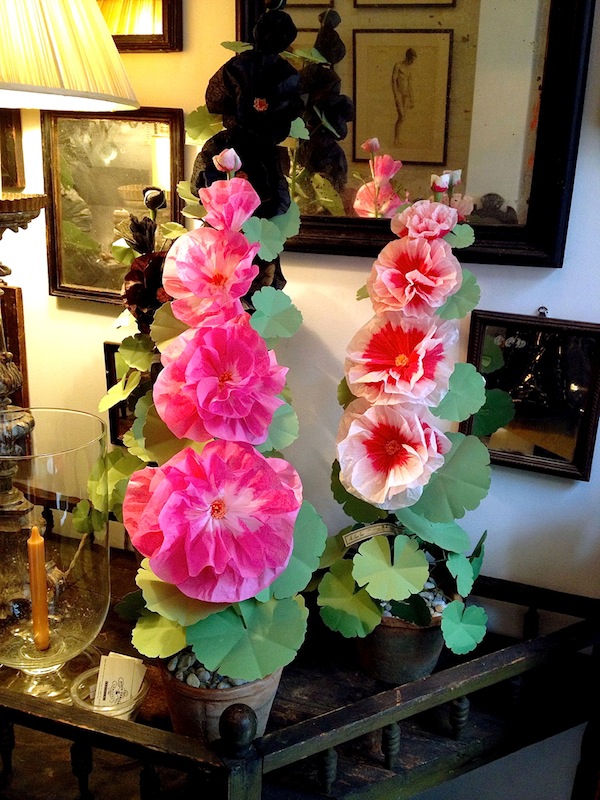 A collaboration with Astier de Villatte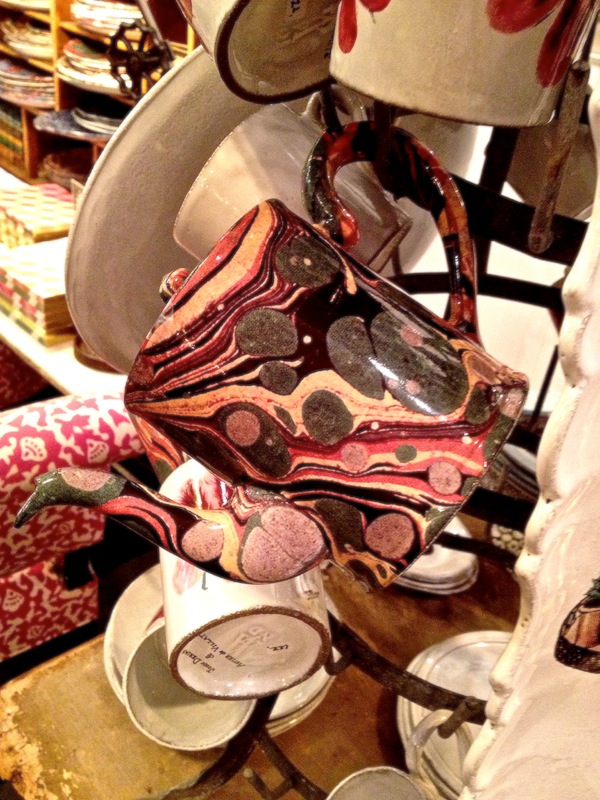 and a line of furniture produced by Cisco Brothers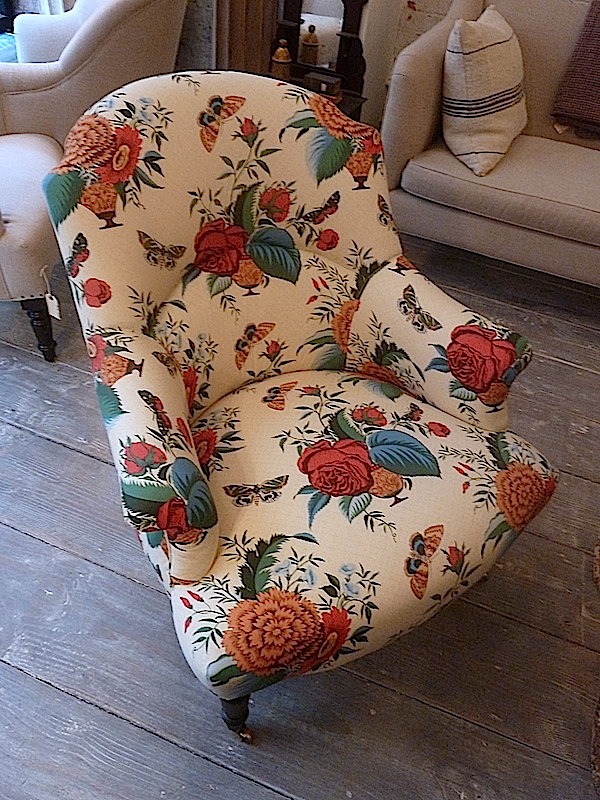 are further extensions of the brand which is ever expanding but maintains its grass roots and home grown feel. A visit to the main boutique is an overwhelming experience. The charm starts curbside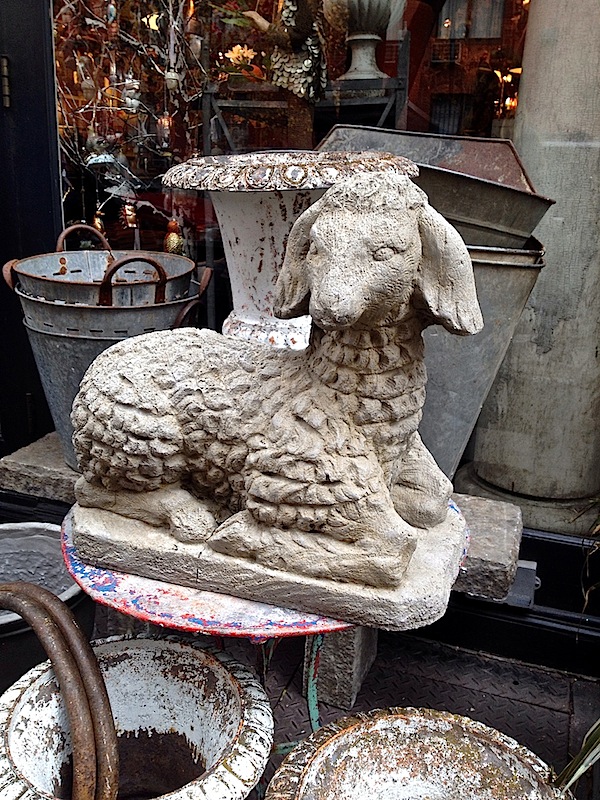 with a vision of rustic Christmas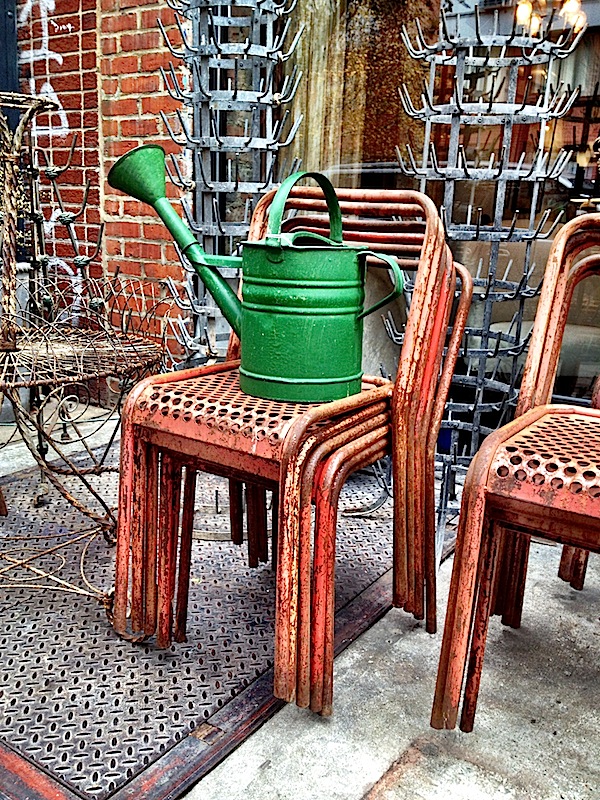 leading to a cornucopia of holiday wonder amid the regular merchandise.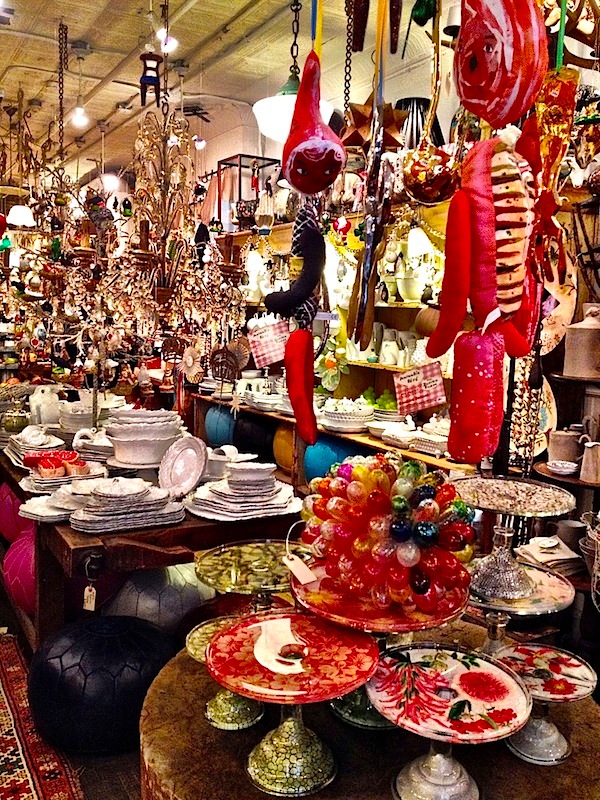 It is an ornamental array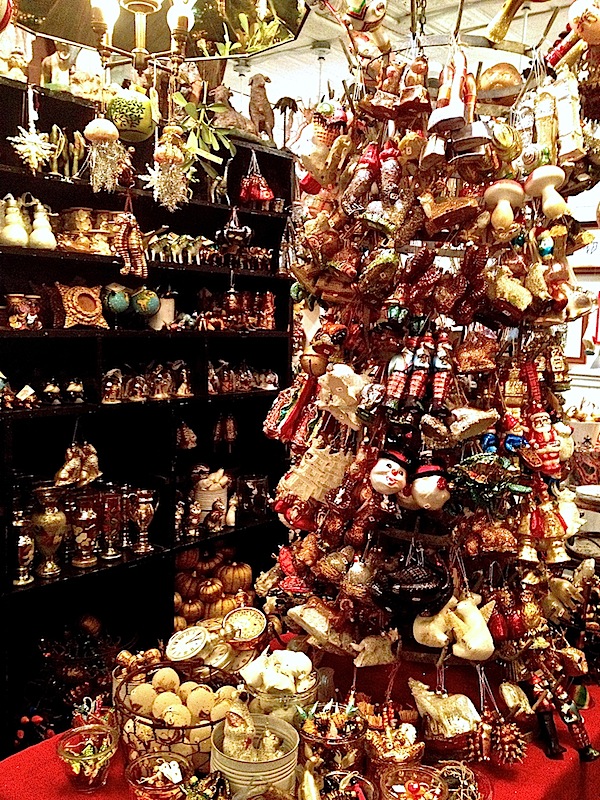 from glitter galore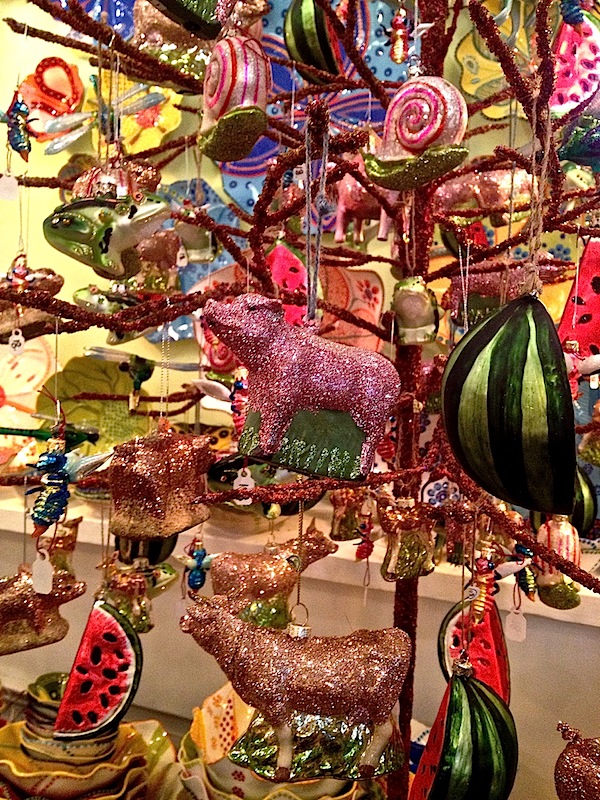 to the natural world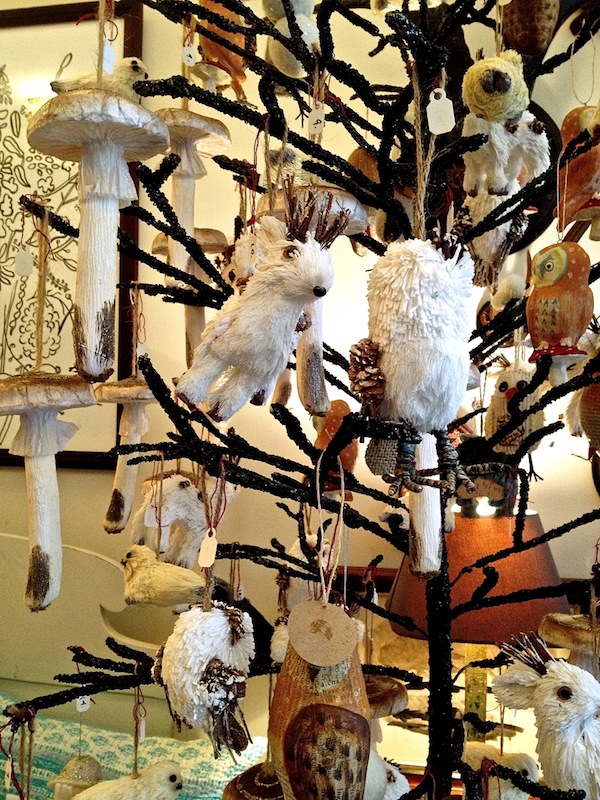 to the regal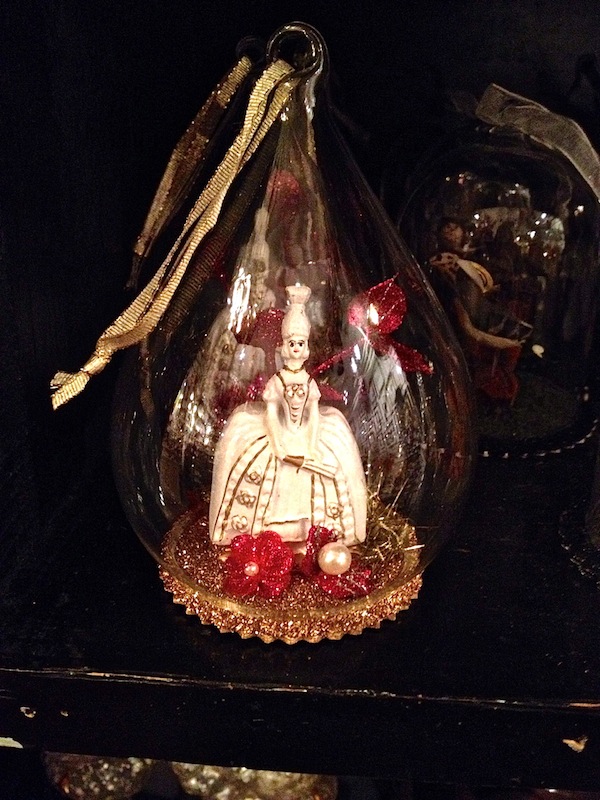 and quintessential Derian.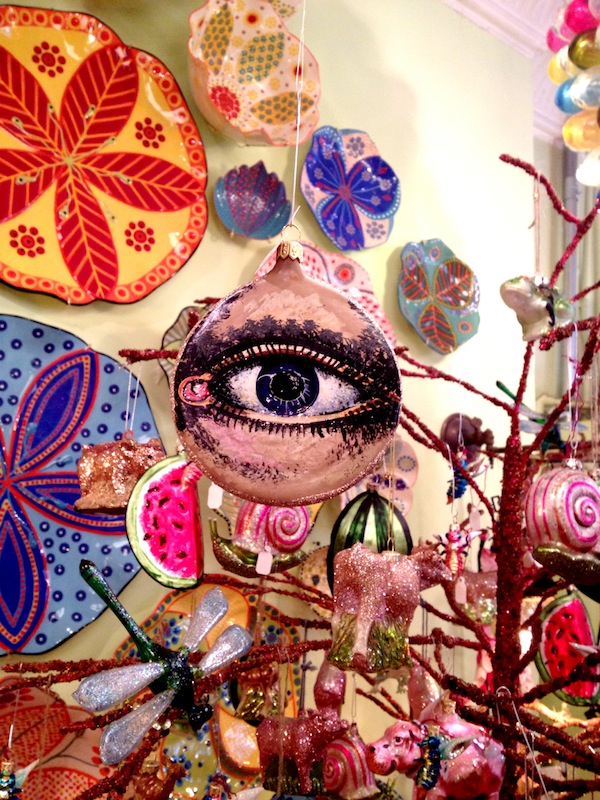 And of course you can still buy all the decoupage your heart desires from the original paperweights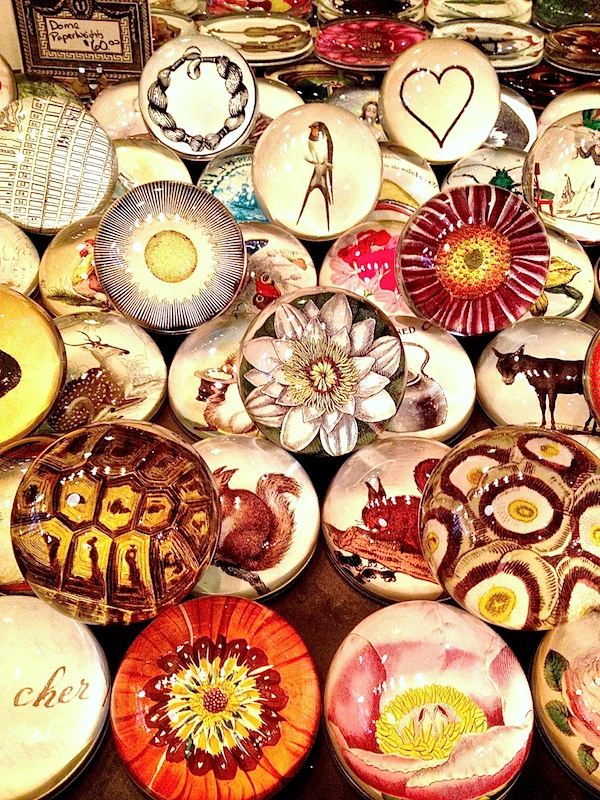 and platters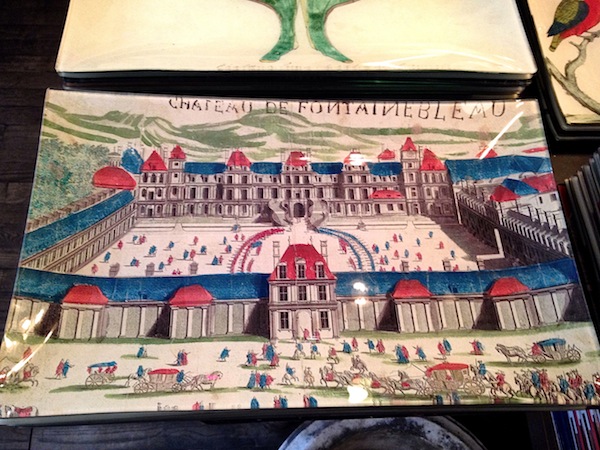 to lamps, bowls, switchplates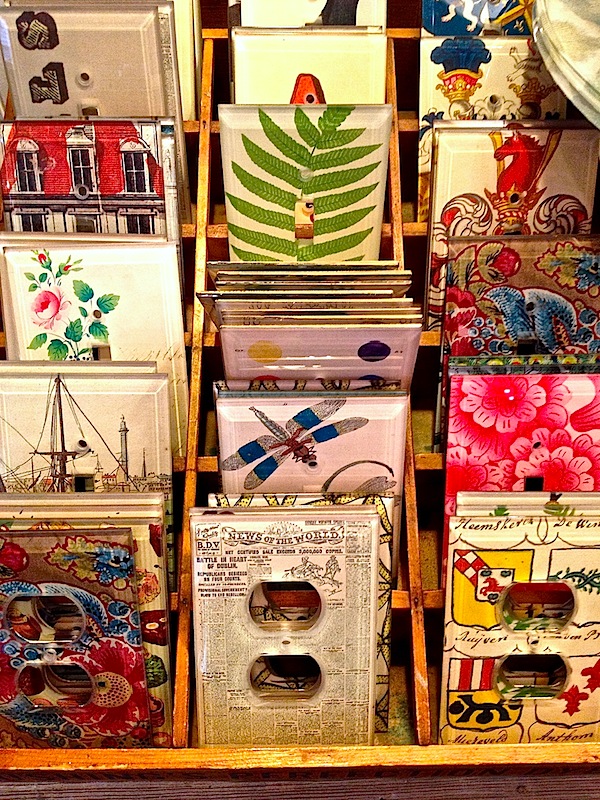 and even fireplace screens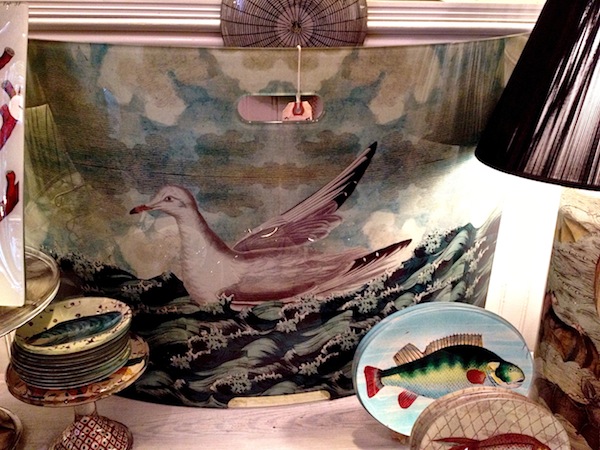 But it's all about John's eye. He looks, he sees and then he makes (or buys). Even when he's not officially looking, an open eye assures all opportunities can come his away. And come they do, as new finds are effortlessly brought into the fold of Derian's growing empire. An empire that feels small, old and hand-made.