Since 1996 Ivan Pericoli and Benoit Astier de Villatte have been producing their furniture and distinctive white ceramics that are now carried in upscale boutiques around the globe. Establishing their charming Saint Honoré boutique in 2000, it quickly became a go-to destination in Paris for chic home accessories. And with one of the most creative sites on the web, they are now accessible to all those who appreciate innovative handcrafted quality served up with an inventive sense of humor.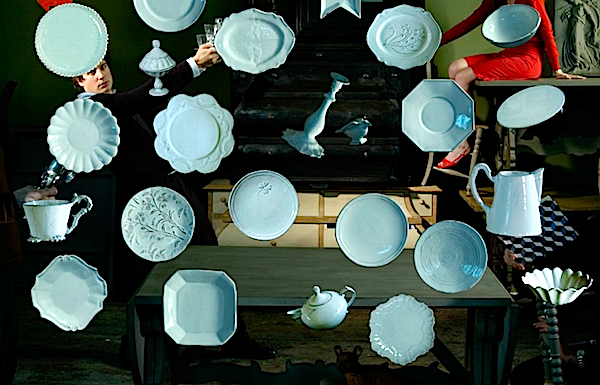 I stopped by their crowded booth at Maison et Objet to see what was new. There were of course additions to the white ceramics line, including a festive three-tier cake stand. Their collaboration with John Derian continues in several venues. The ceramics collection adorned with his decoupage expanded with new additions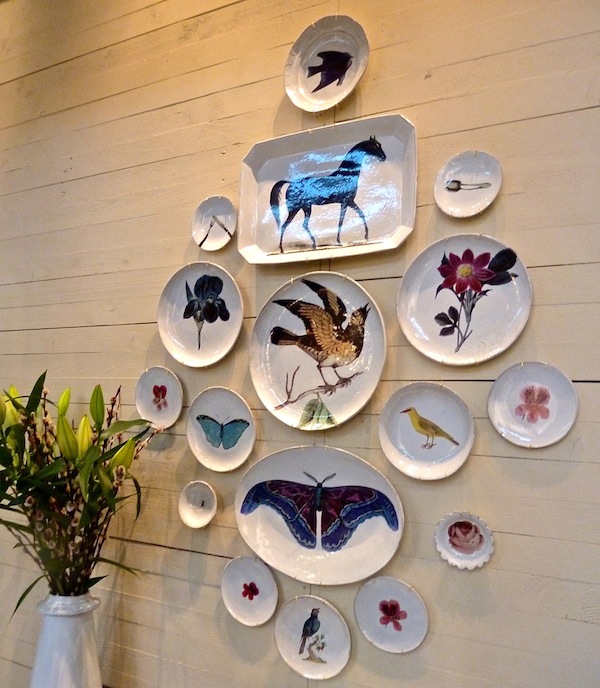 and Astier de Villatte's popular notebooks debuted their new covers decorated with Derian's leaf collages.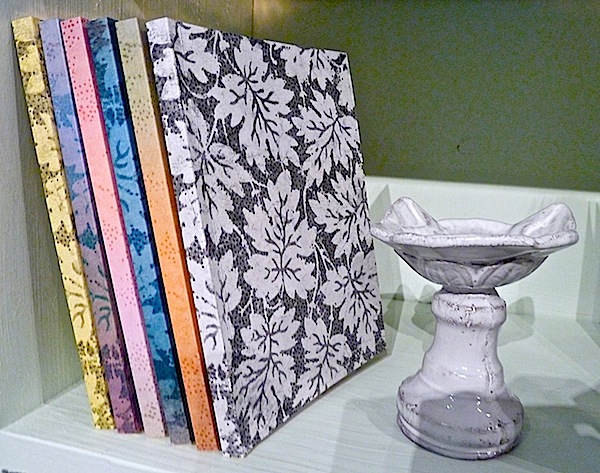 In 2008, the firm expanded into perfumed objects including not only eau de cologne and beauty products but erasers and what has become an expanding selection of scented candles. With their charming cloche packaging, they represent a scented journey to choice locations on everyone's bucket list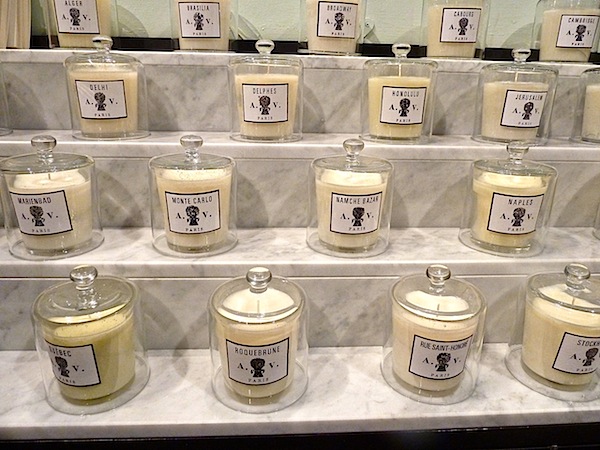 One of my favorite introductions of theirs was the new Crésus table service. A wonderful combination of their rustic chic handcrafted shapes with the delicate elegance of gold edging. I believe the gold flatware is new as well.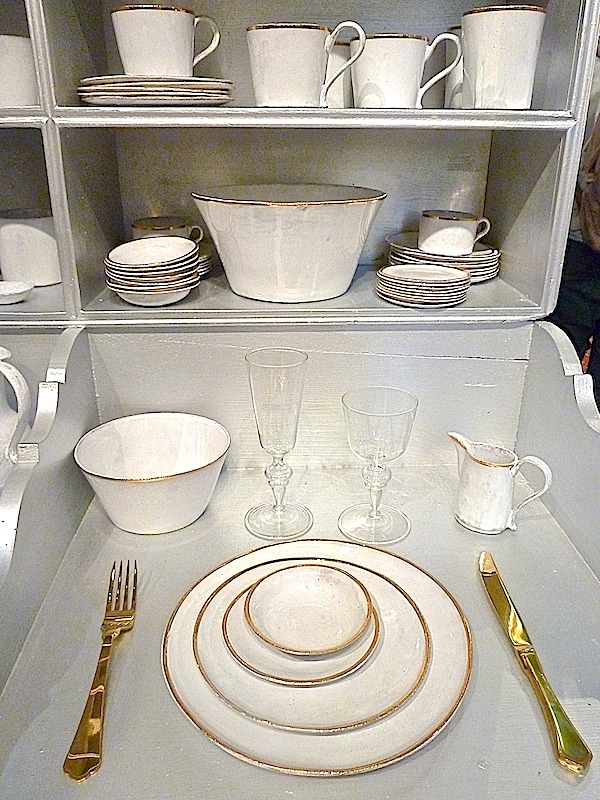 Available in nine difference sizes, there are some wonderful individual pieces beyond the place setting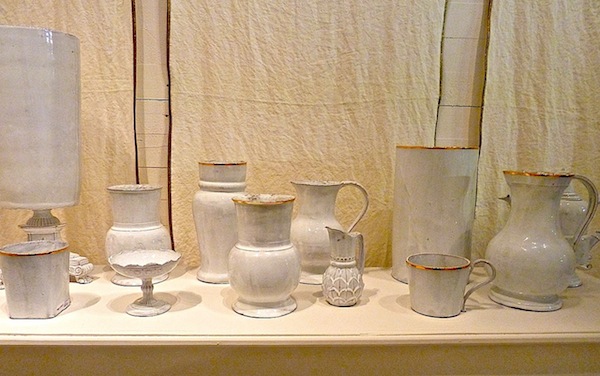 including, in typical Astier de Villatte style, some particularly enchanting and quirky ones.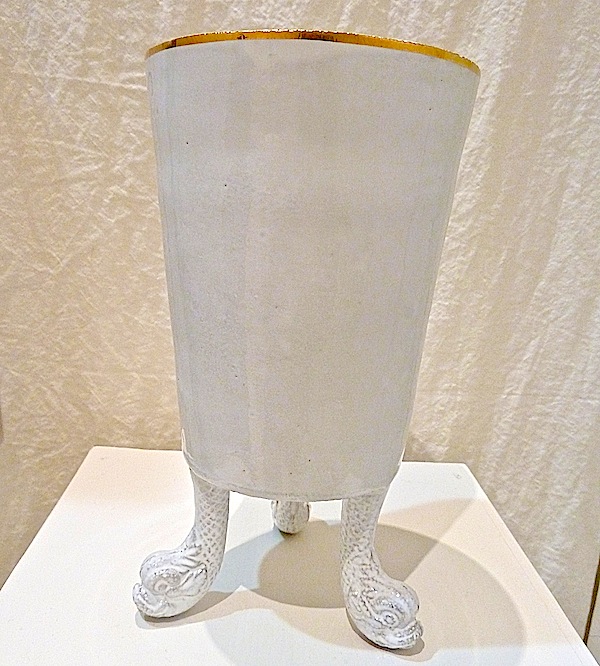 Lastly was the introduction of a new finish, terracotta gross. A flat matt finish, it is porous and will gain a patina over time. It contrasts beautifully with the usual enamel glaze, which is still found on the inside.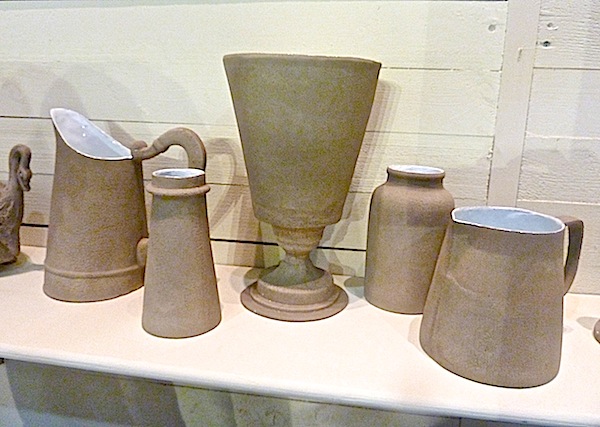 I couldn't help but snap this marvelous teapot and its fetching finial. With an almost inquisitive feel, it expresses the charm of the collection, full of organic personality.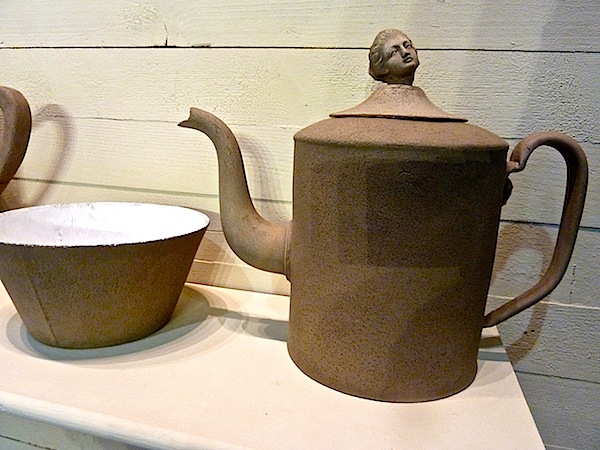 Be sure to stop by next time when we air a new episode of our video series, Stylish Shopping with Susanna Salk, with design guest Alexa Hampton.